as title, a set of these classic DH tyres that seem all but gone nowadays.
i'll probably regret selling them on, but they're a bit OTT for my build.
anyways, i've just given them a good clean so will upload more pics this weekend.
this is them mounted on my FSR steed: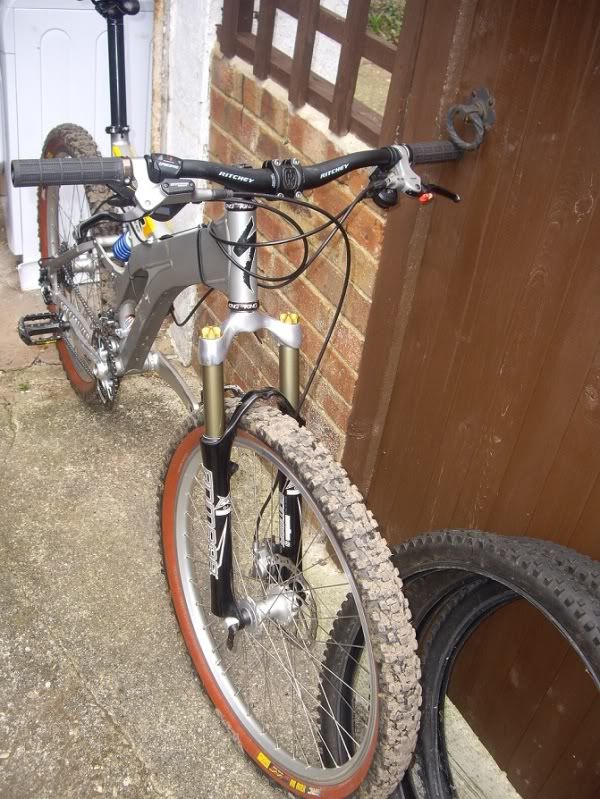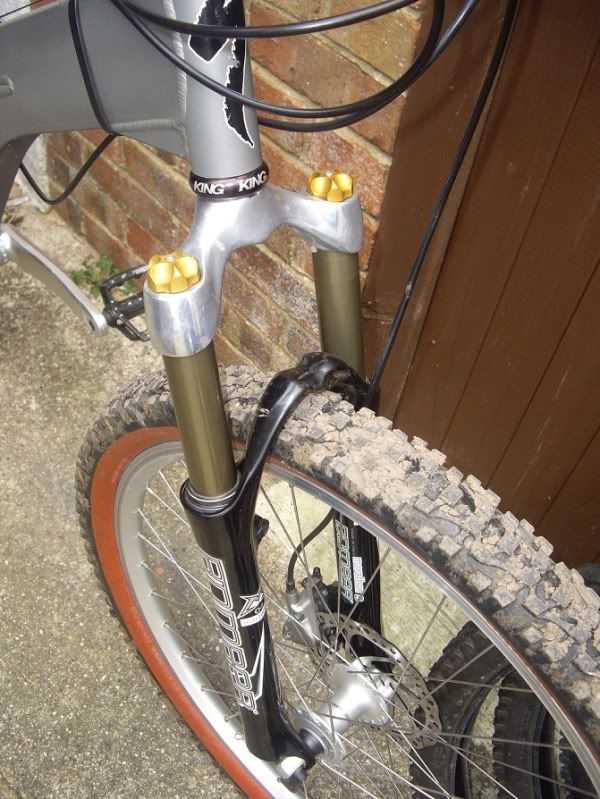 after £35 posted - they are a bit on the heavy side - around 900 grams each
_________________
My Bikes:
>Specialized FSR Elite '99:
viewtopic.php?t=173952&highlight=
>Diamondback Apex build:
viewtopic.php?f=6&t=320993
Projects
>FSR frame bearing upgrade project:
viewtopic.php?f=41&t=288979
"Happy is my last goal"