Ok so its time for a little sell up. All items have been cleaned in my parts washer by myself using gunk degreaser. And then washed in soapy water dried and ready to go. So all items clean and dry for post. I have tried to picture everything the best i can using my phone. All item are priced including UK postage, so please bare that in mind. please ask me or tell me anything, i am here to help. Here goes:
Deore BR-M420 V brakes
Very very clean with good pads noodles etc fully adjustable pivot srings £14
SOLD
V Brake levers BL-M510
good nic all round, few scratches £11
SOLD
Deore shifters 3x9 speed SL-M510
SOLD
very very clean and shift perfectly. Cables remain attached £15
Deore cranks FC-M460 with XT outer(big) ring
The arms and front of the spider have been stripped and polished. Look quite nice to be fair. Good load of life in all rings. I will also include the 9 speed chain i used with this. which is also in good shape degreased and regreased, and checked with chain stretch tool. All is ok. £27
SOLD
Unbranded padals
give them a grease and thay are all good £5
SOLD
31.6 Polished seat post
This is a one piece micro adjust seat post. a few marks scratch pitter but still look real good £6.50
Deore front mech FD-M510 34.9 clamp
Dual pull mech in very clean condition £5
V Brake booster £6
31.8 (32) seat clamp £3.50
Genuine Sugino crank tool £5
Deore rear mech FD-M531
Long cage mech. There is a small braken piece on the top of the cage (see picture the pointing finger) This doesnt affect it in any way shape or form. Otherwise in really good condition and works perfect £13.50
KF Quick release seat pin.
Cam seat pin for frames with bosses £3
X-lite stubbies in silver
the normal marks etc but cleaner than some i have seen £13.50
Tranz X Stem £10
Tranz X straight bars
The logo has been polished off of the bars but i can assure you that these are tranz x. 560mm long with a small sweep £10
Race Face crank boots
These are new in colour grey. They fit many more cranks than just raceface, see pic of them on the deore cranks £8
XTR Rapid rise rear mech RD-M953
In overall good condition with normal amount of marks and srapes for the year. Its just had two new Shimano jockey wheels put in and never seen a chain yet £37.50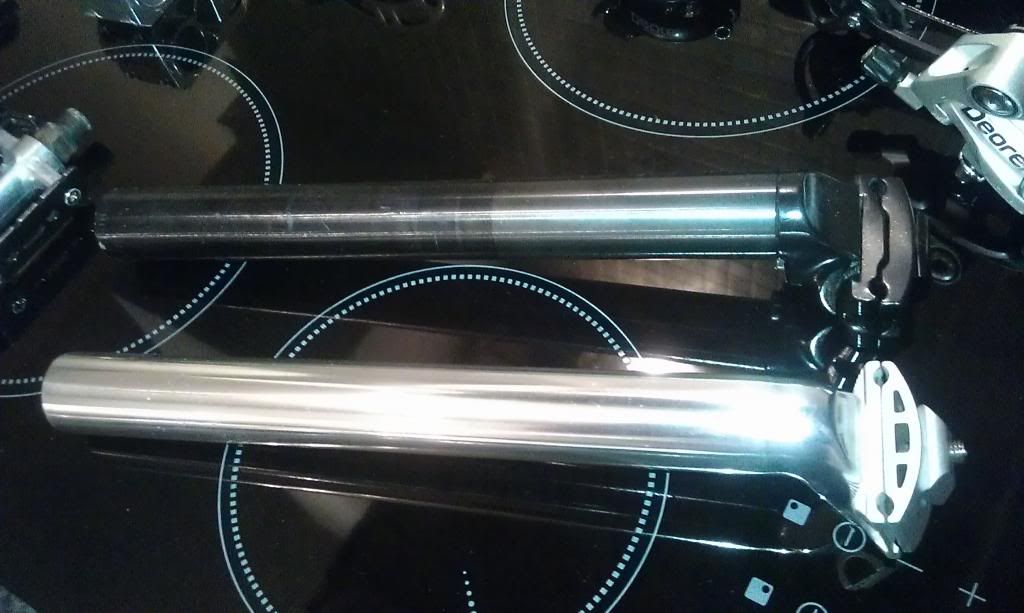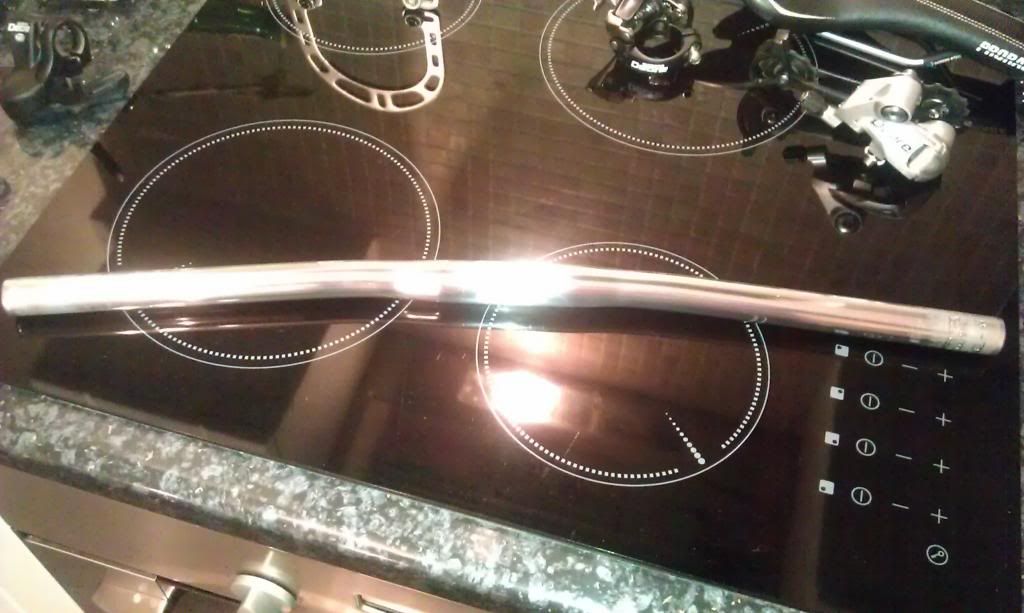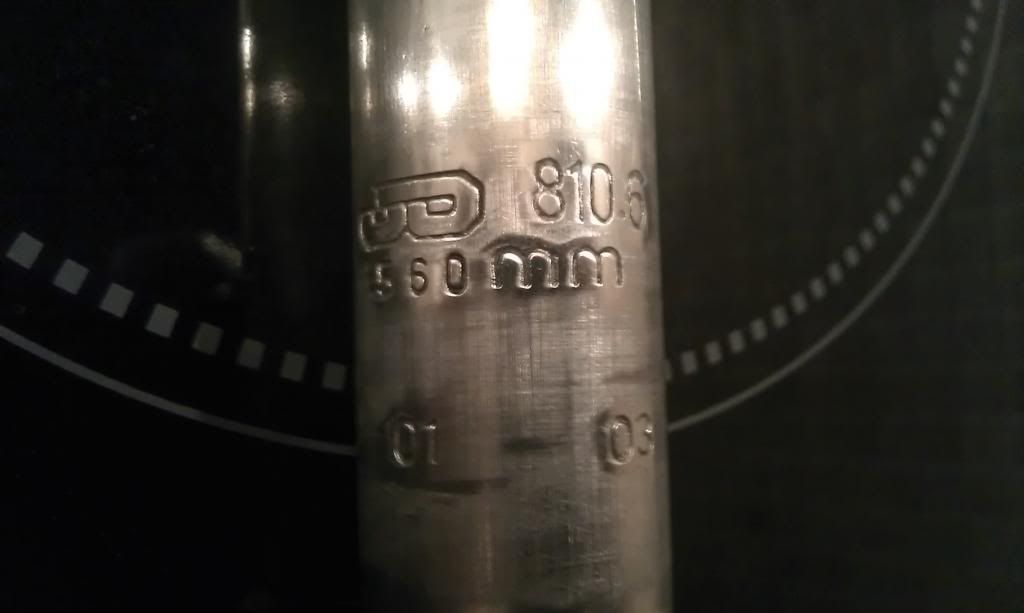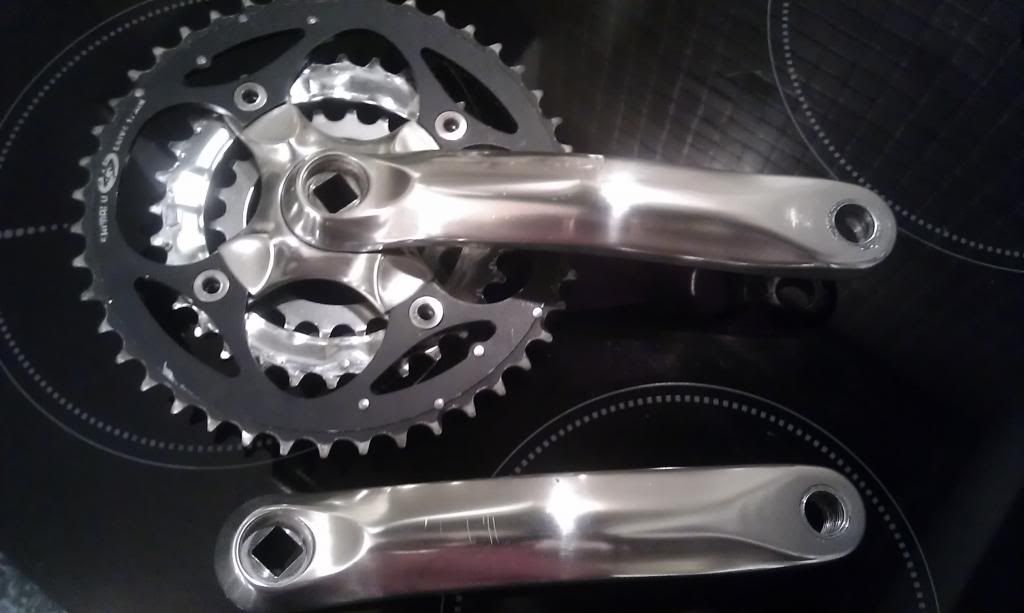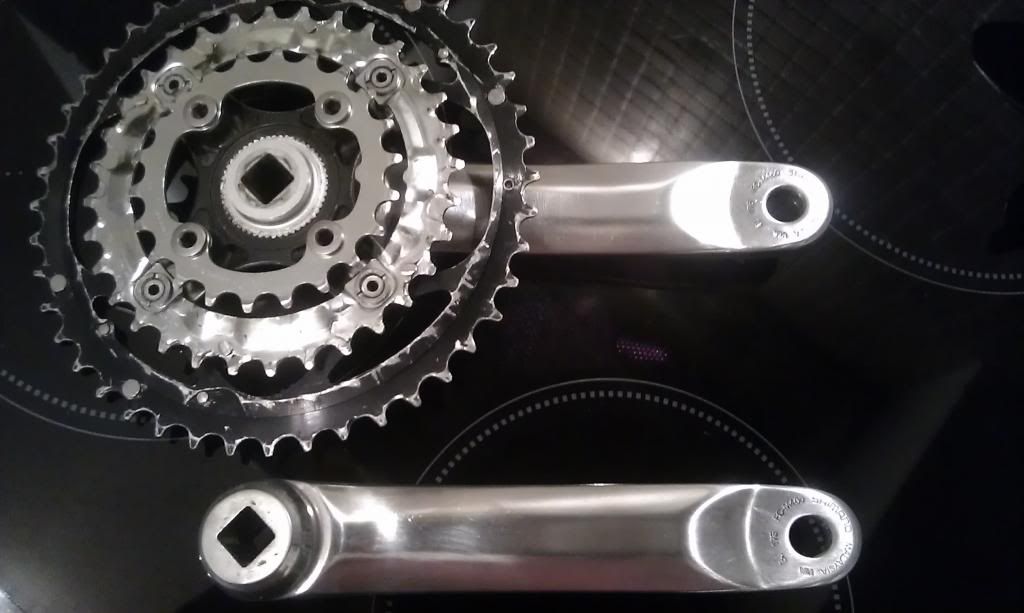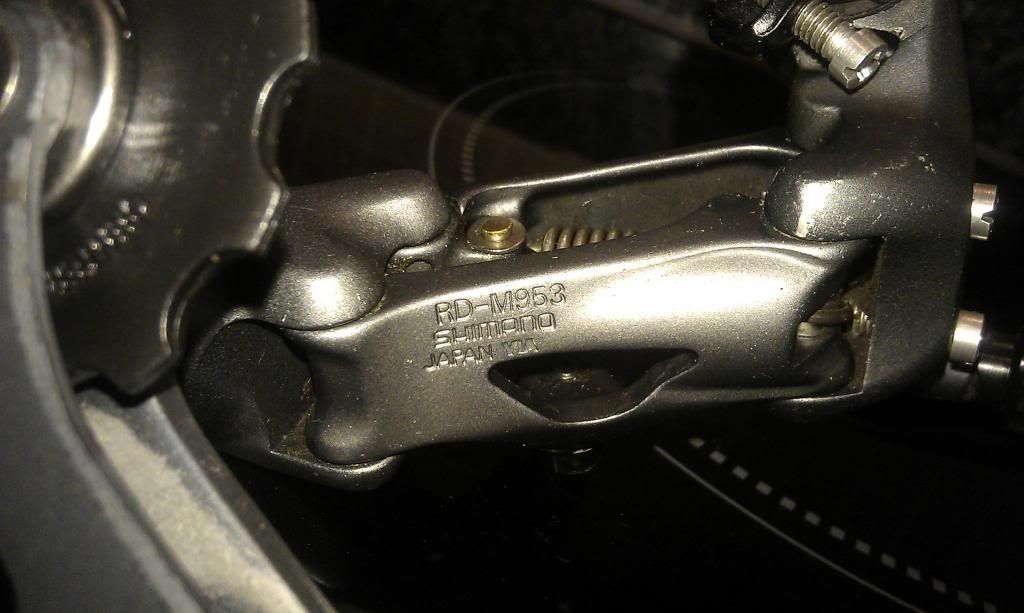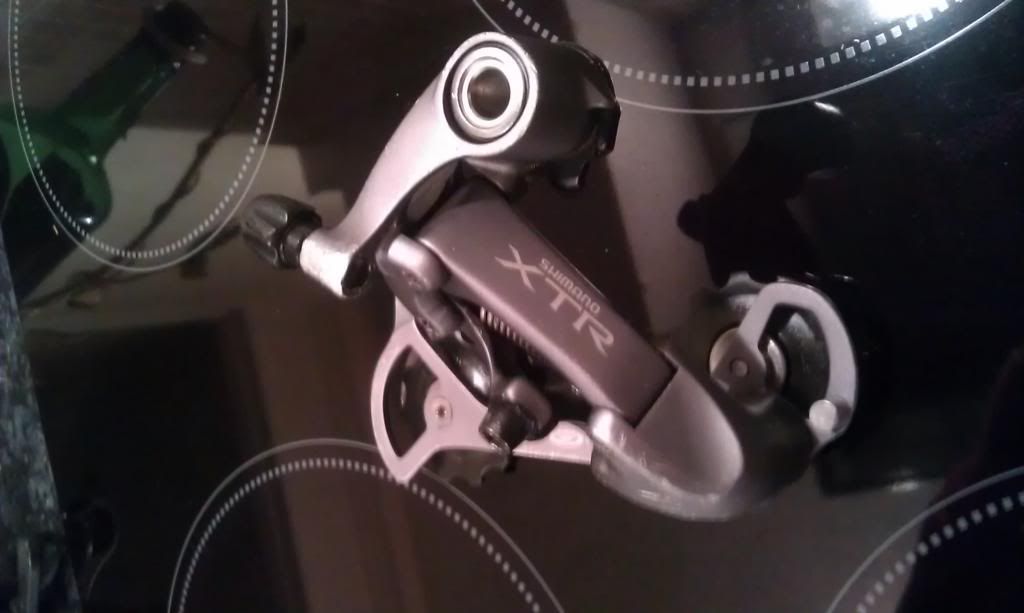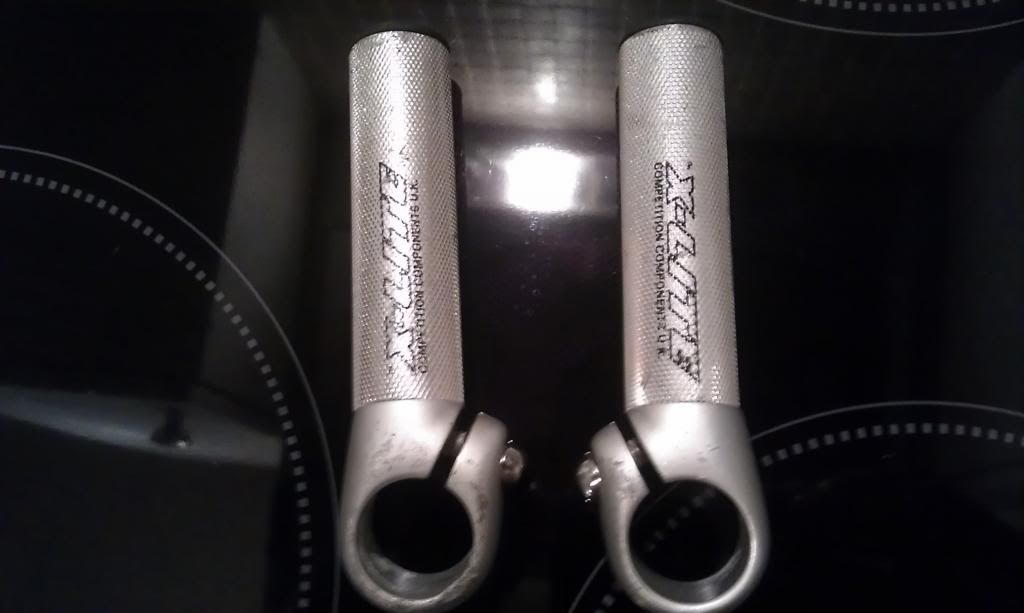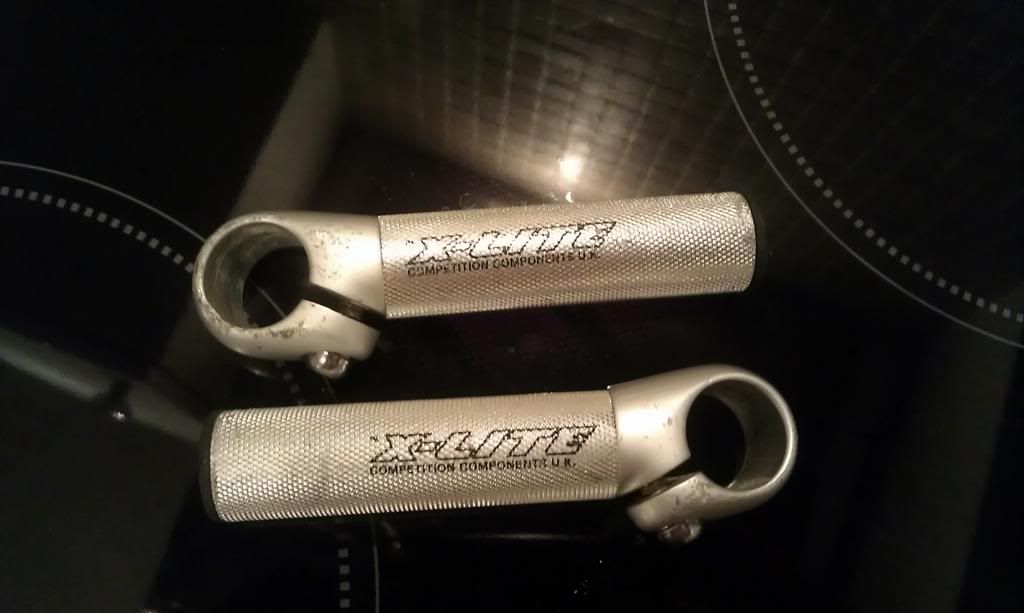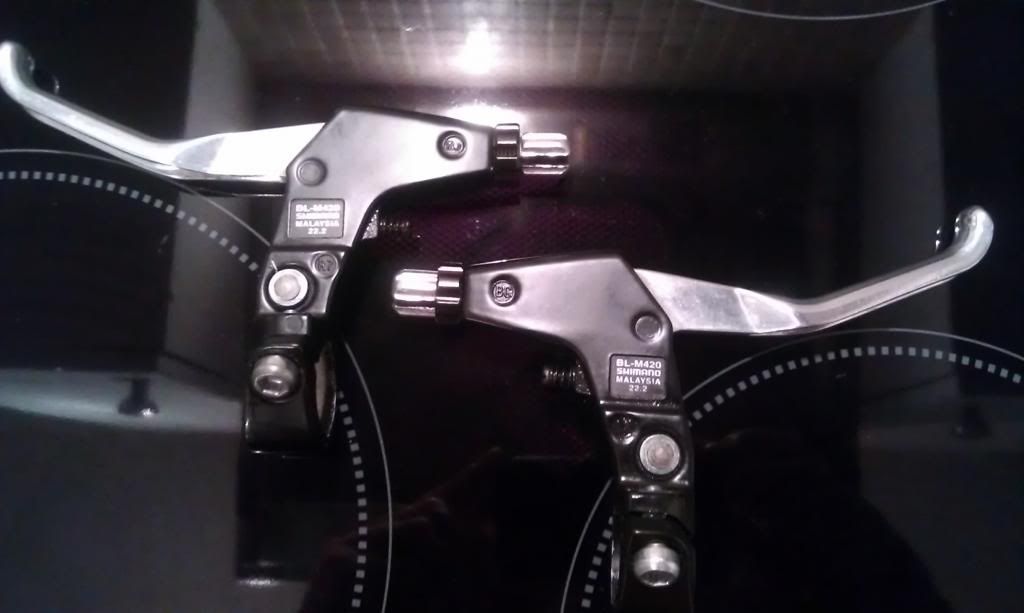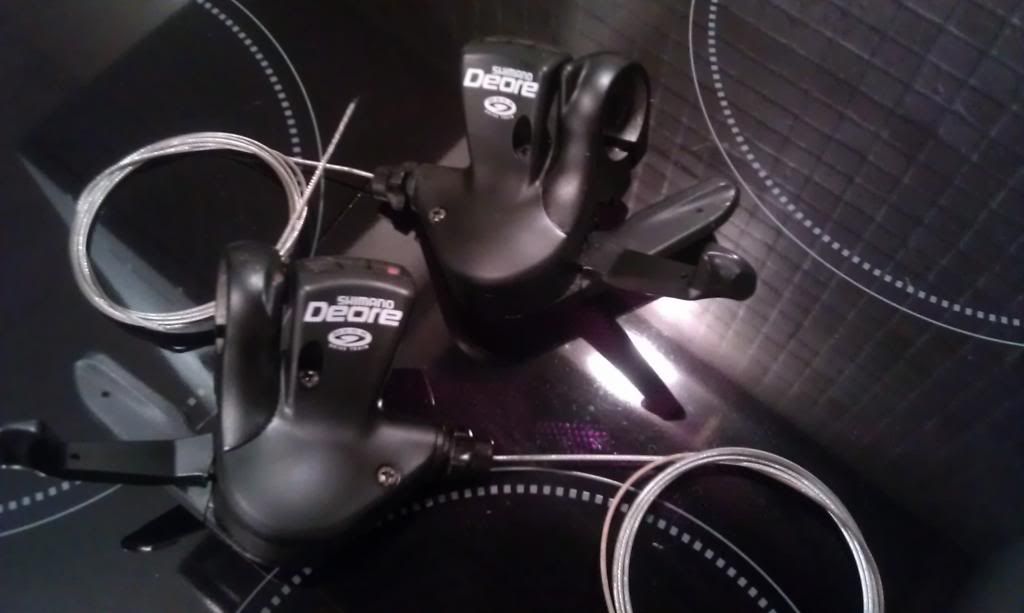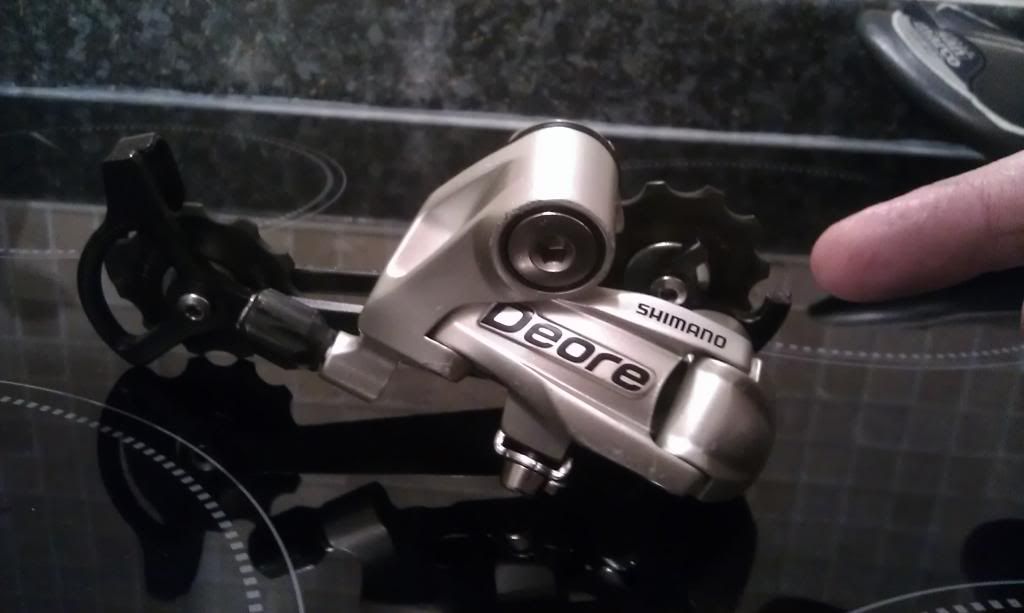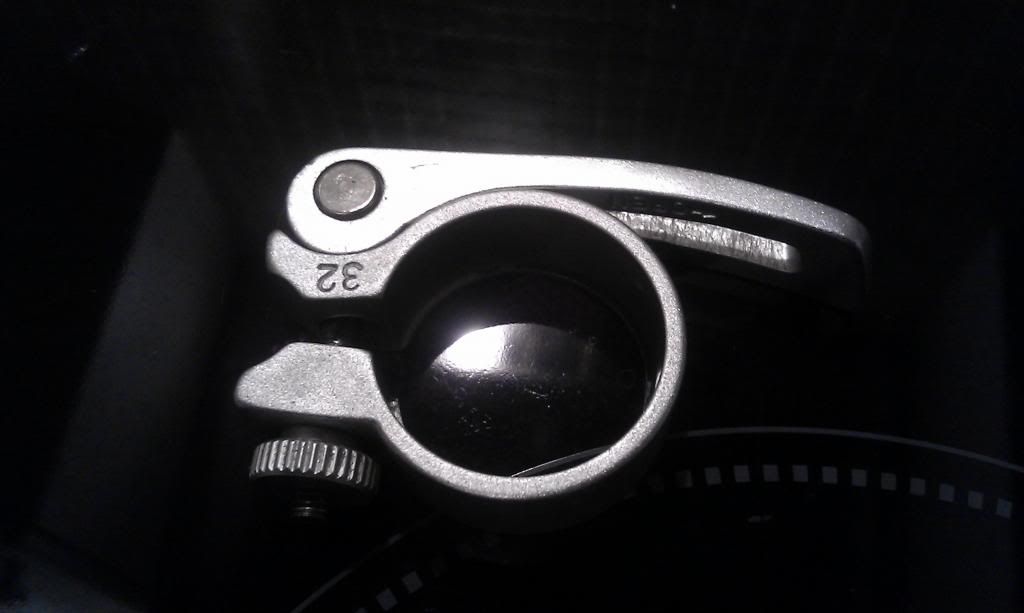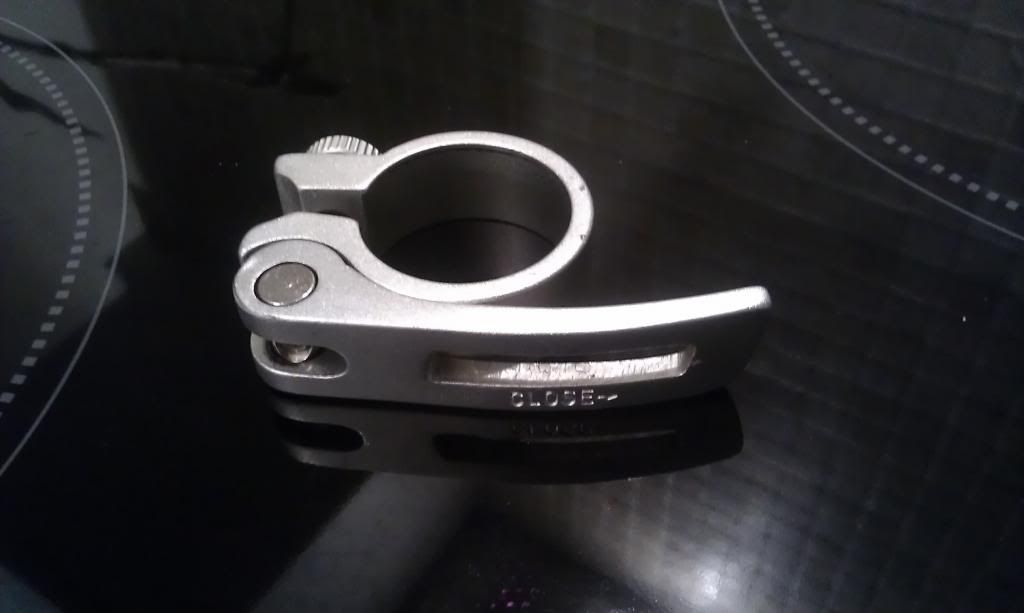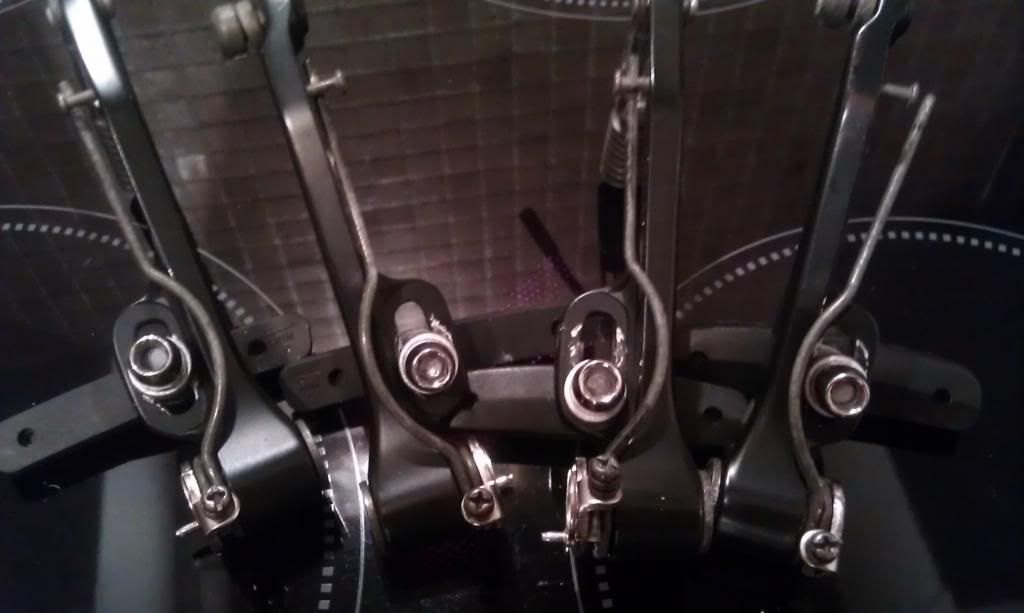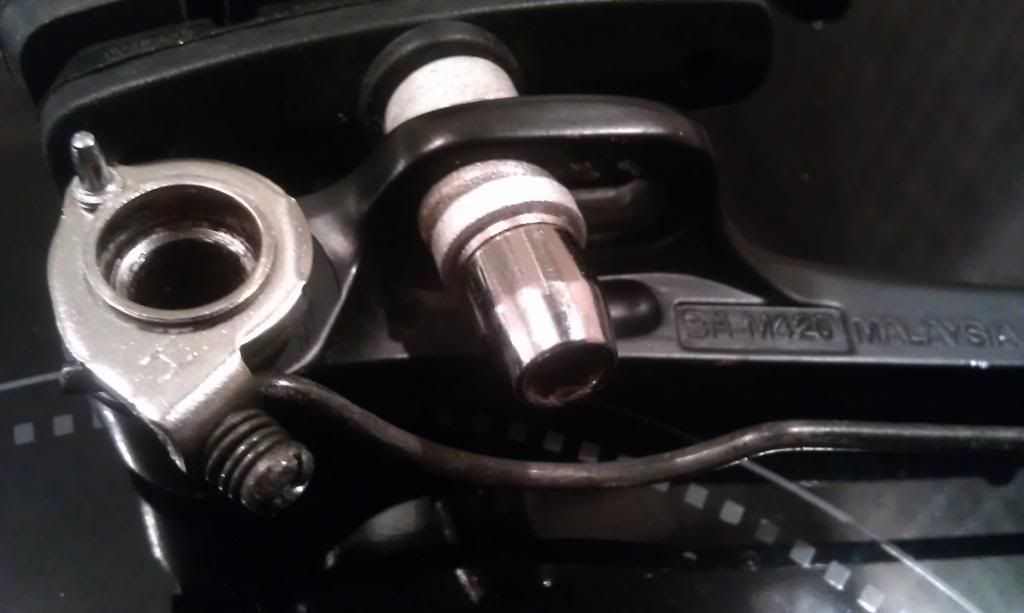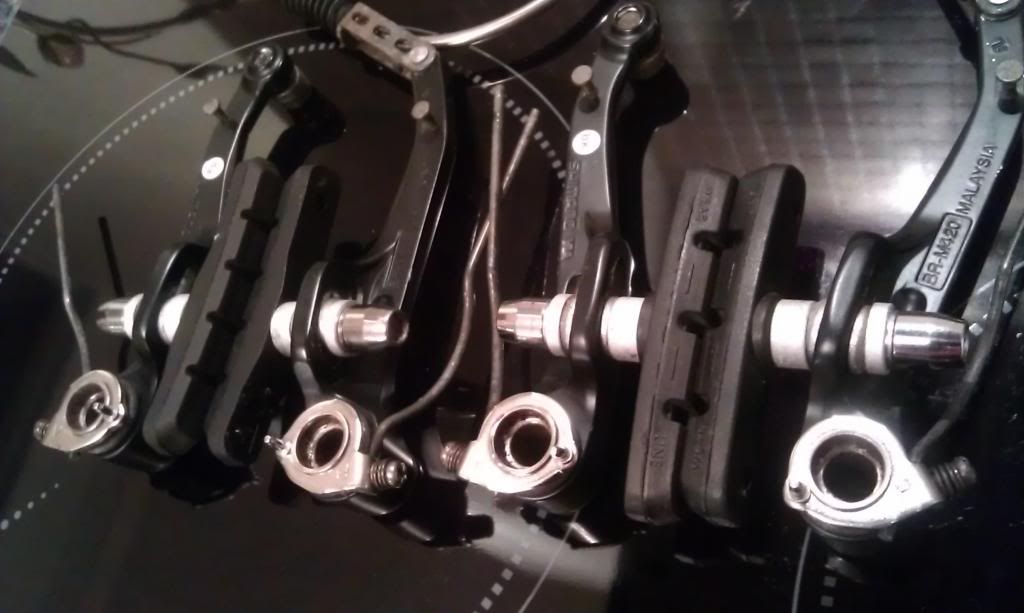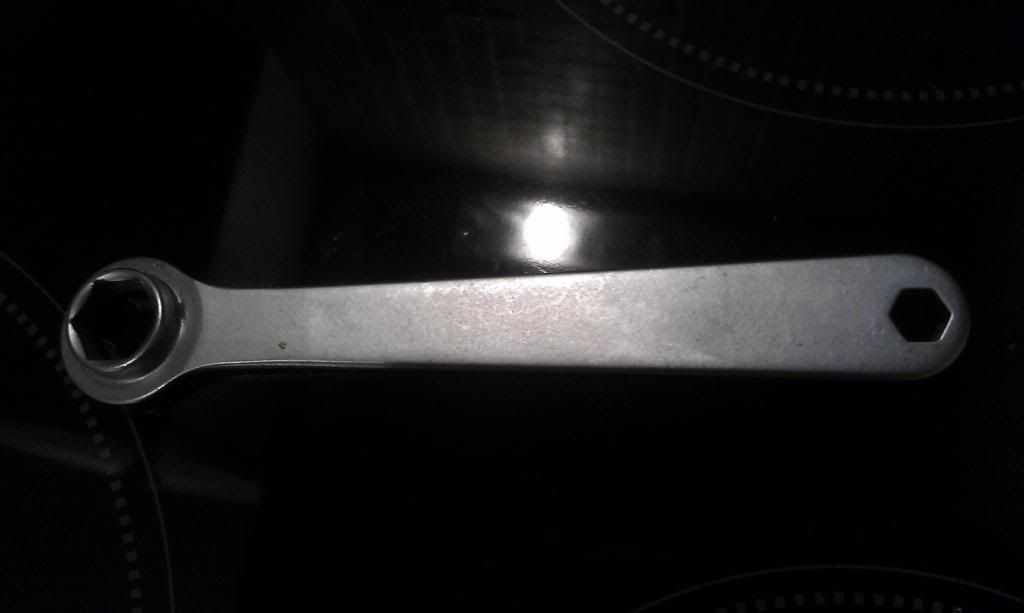 _________________
Work like you don't need the money, love like you've never been hurt and dance like no one is watching.