Please help fund my new forks so Wife doesn't get too annoyed...
20mm front wheel - £40 ono - Ringle Supadupahubbabubba on Mavic M321 with single butted spokes. bearings not as smooth as they once were but still rolls OK. No dents in rims from what I remember. Bombproof wheel.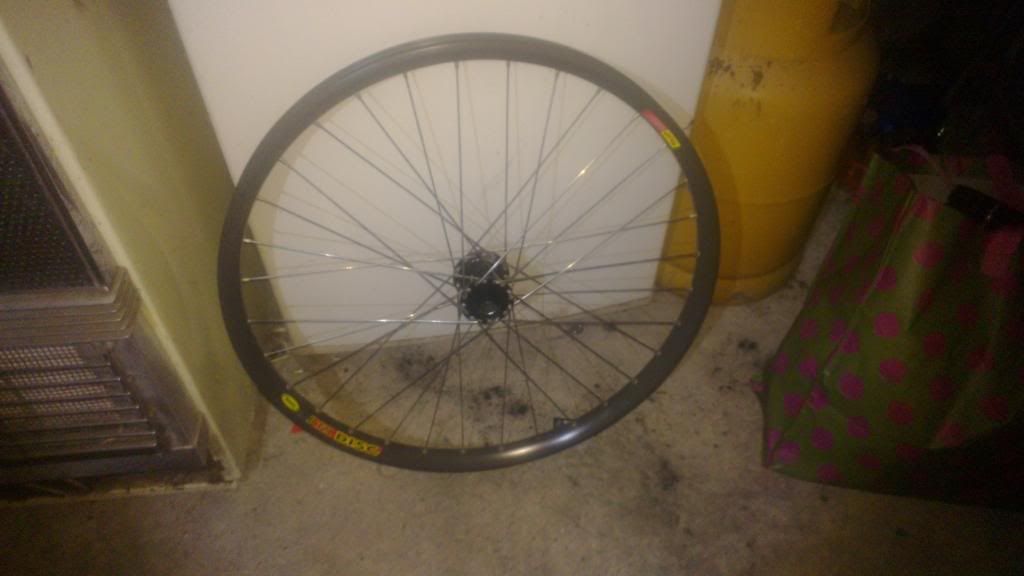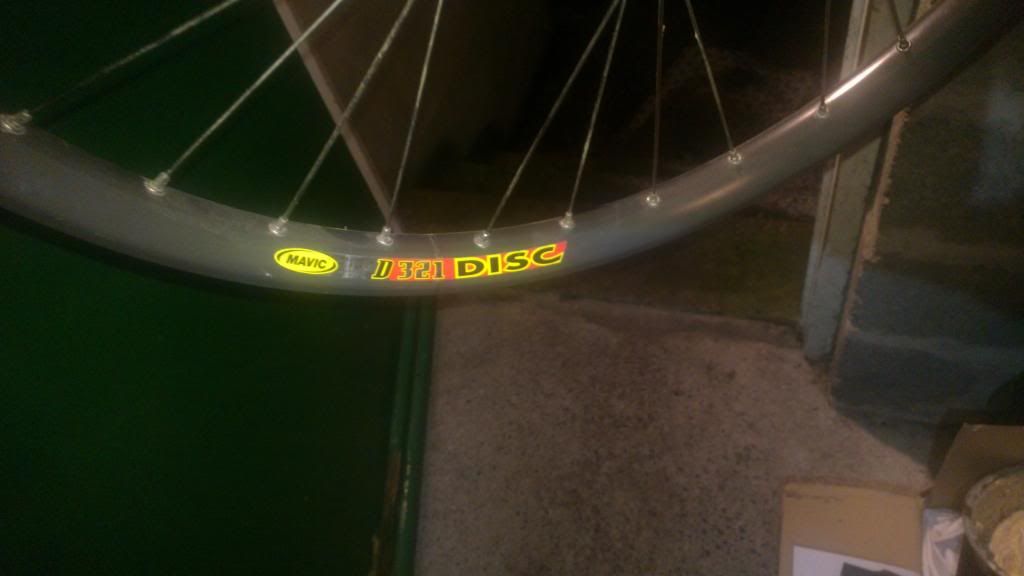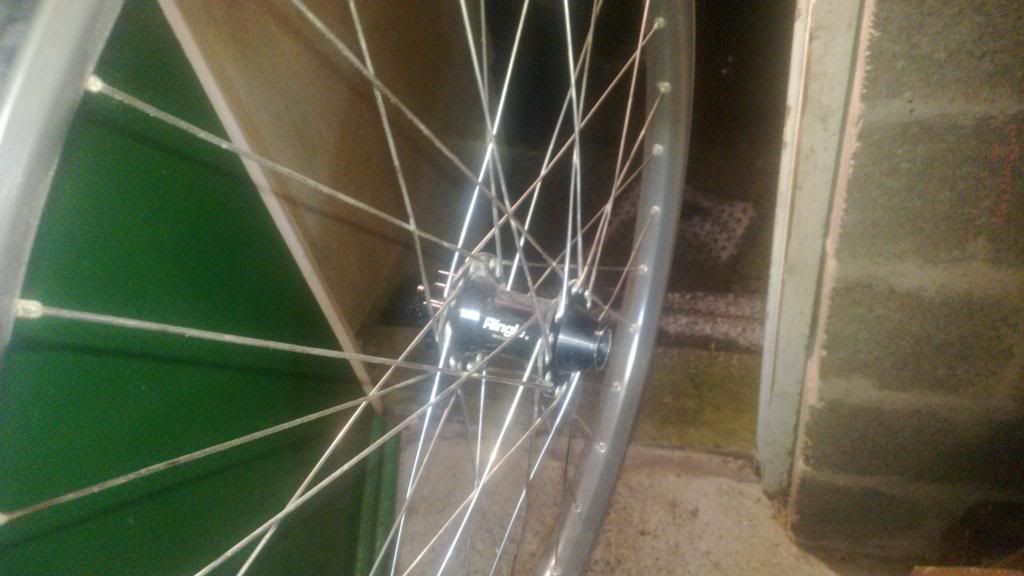 Pair of High Rollers - £30 - 2.35 LUST. No idea on durometer or ply as they came with some wheels. Front is very good, some wear to the rear.
Pair of Hope Mini levers/master cylinders from black/gold mono M4 - £25. Good nick and only taken off as I replaced them with Tech levers.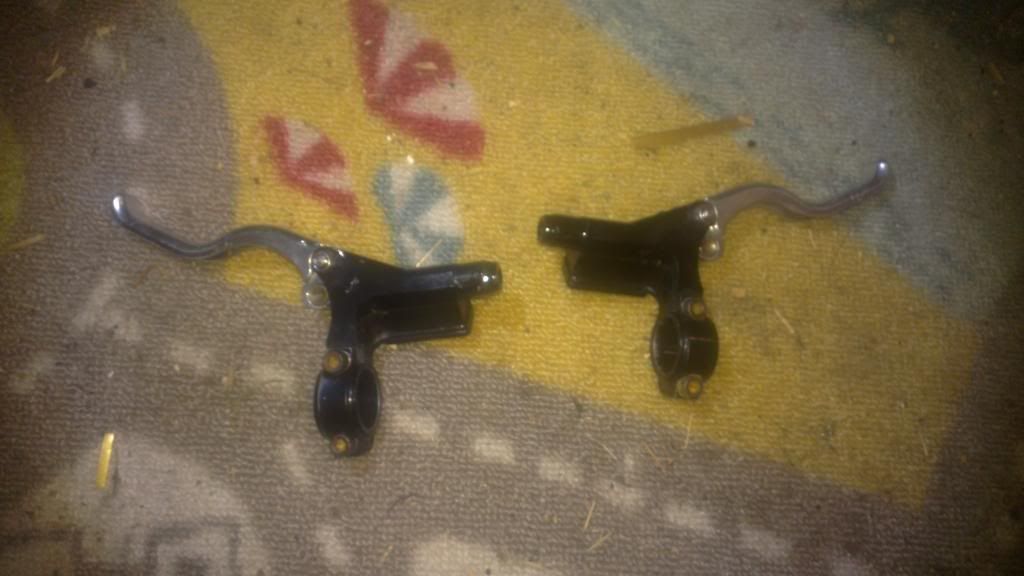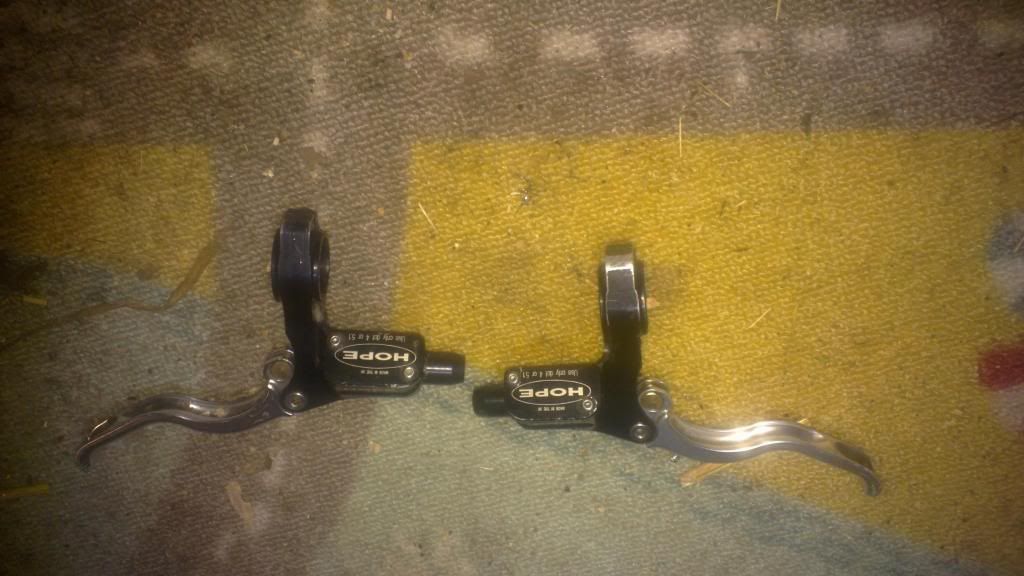 Deore XT M750 Rear Mech - £12. Old, a bit tatty and worn lower jockey wheel. Pivots tight.
SRAM X-ray Gripshift - £25. Retro stylee. No cracks.
+40mm IS-IS mount (NOT Hope). £6
If anyone interested I can get pics tomorrow.
bank transfer or cash on collection near Newcastle.