Since I decided to stick with 8s on my parkpre, I have a few 9s parts that I don't need, along with a few other bits. Prices include postage to the UK/europe (from Spain). Pics when my camera battery has charged!
and I'm always open to offers
thanks, Andy
1. LX M571 9s front mech, 31.8mm clamp. Bought on here but unused by me. I think I paid 15 GBP, so would like the same.
2. XT M750 9s rear mech. Again, bought on here but unused by me. Some scratches, but all seems good. I think I paid 20 GBP, so am asking the same.
3. NEW (mounted but unused) Microshift 9s thumbies. Very similar to older suntour thumbies, they have a very nice click/powerratchet and are the 2013 model with a friction option on the RH lever. Super light at only 112g the pair! The cheapest I've found these is 80 GBP plus post, so I'll say 75 GBP posted.
SOLD
4. NEW SRAM PG980 11-34 9s cassette and matching PC971 9s chain. The cassette has been fitted to a hub but has never seen a chain. Original lockring not included, but I have several that will work. 30 GBP
SOLD
5. Full set of LX M580 v brakes. All bolts, noodles and rubbers are included. Little used, lots of life left in the pads yet. 20 GBP
SOLD
6. NEW (unused, never mounted) Avid BB7 mechanical disc brake. I could only find pairs available, and only needed one so this one is spare. Complete with 20mm to IS and 0mm to IS adaptors, full set of bolts and an HS1 160mm rotor. 35 GBP
SOLD
7. Used Avid G2CS 160mm rotor. Bought on here and fitted but unused by me. I think I paid 10 GBP posted, so would like the same.
SOLD
8. Bontrager front QR skewer. working fine. 7 GBP posted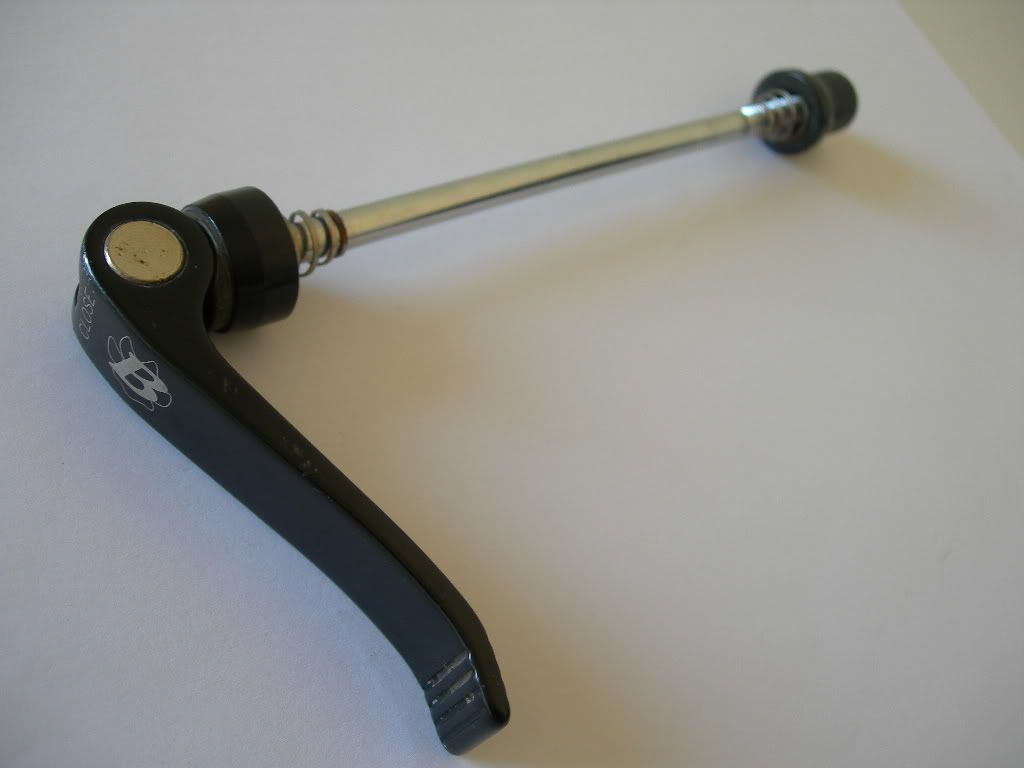 9. Not so modern Dia Compe 1_1/8" Aheadset. New and unused, except for the crown race. 15 GBP