Anyone looking for a speedy commuter? 20 inch frame
See recent description and pics below \/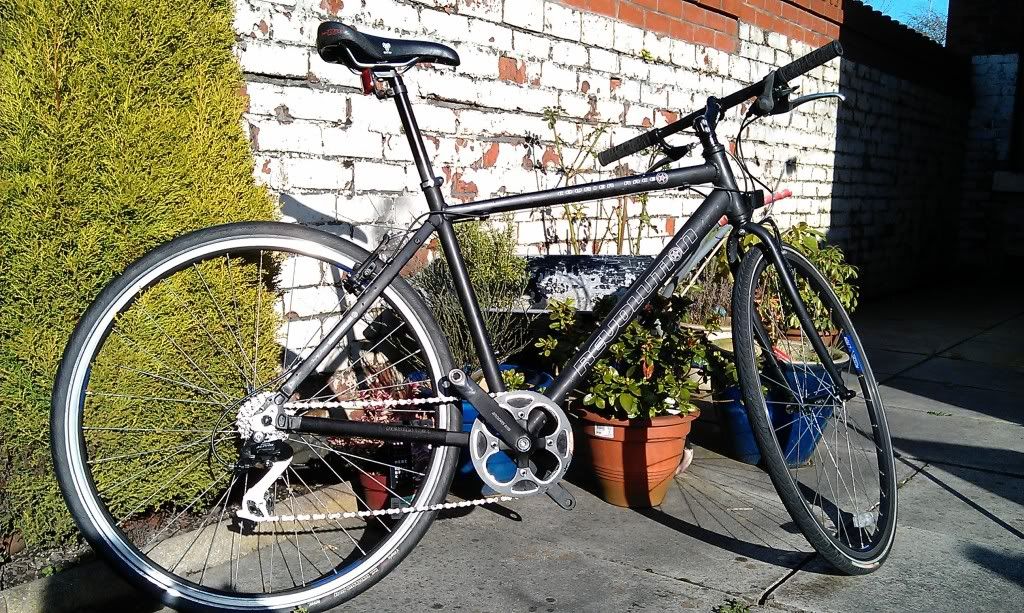 I've my revolution courier race. 2007 version, did a very short commute on it a few years, took the gears off ran SS, and cleaned up and put the 8 gears back on. Not really used it for 2 years.
It's matt black and not mint paint got some character chips but actually still a decent honest bike and rides great, very fast! brakes may need a tweak though they work. It's ideal for riding into the city or the pub as it is low profile. Alloy with steel forks. Ritchey girder 700c wheels plenty life left.
It's quite addictive to get upto speed and race the roadies! (briefly!) weighs only 26lbs and basically a rigid alloy MTB geo frame (71/73) on big wheels and chunky 35mm wide Vittoria Randonneur tyres.
20" seat tube and about 600mm top tube, like an MTB.
Prob after about £150ish for it.
reduced to £140 for RB Folks
Anyone need a commuter?!
Manchester
Sale? Need space and funds. Bought a SS genesis last year.