Pair of
Apple green 32h hubs built onto black 721 rims with double butted sapim spoke in black. Also include a pair of 2.25 racing Ralph's in performance compound.
They take 6 bolt discs
Pawls and springs changed a couple of months ago so they are good to go. Only very lightly used.
Hubs are 20mm front and 135qr rear but they can be converted to qr front and 12mm rear with adapters.
I will include a silver qr front adapter (couldn't get green when I asked the other month as the wheels were a one off)
They are in vgc with only the smallest of use marks on the rims. No anodising wear on the hubs.
Smooth as hell and just as good as hope.
Would prefer collection so you can see the condition but will reluctantly offer postage. I can meet up if needed up to 30 miles from Kettering to help with a sale for the commuters among you.
Price is £175 plus post (which won't be cheap with insurance)
Photos. Please bear with me for decent pics as it pissing it down outside and these are the best I can get at the moment, but should give you an idea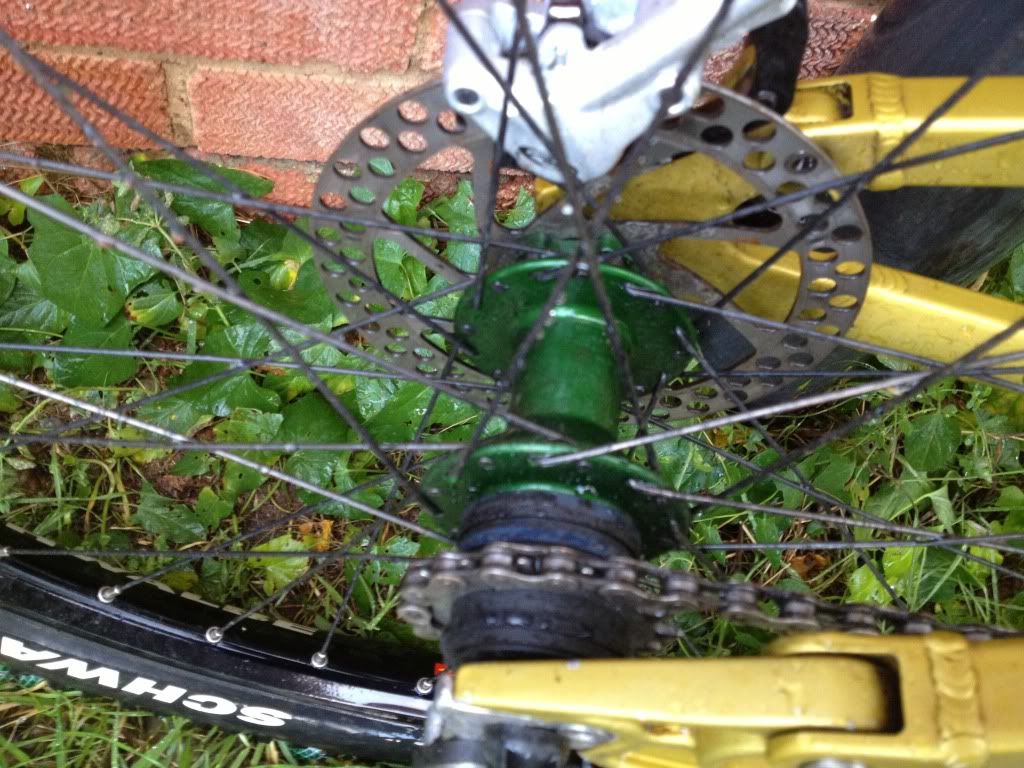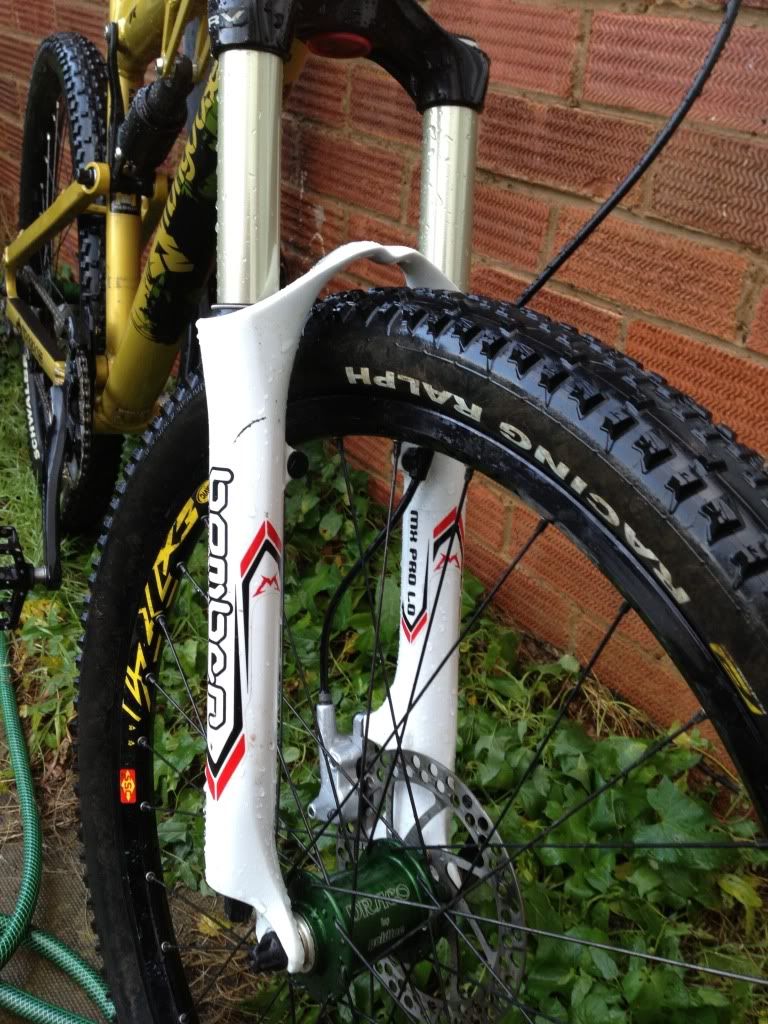 Any questions, feel free
Frame is 2007 elite vintage.
Not without its flaws though, Namely a couple of dents on the top tube but they don't cause any structural problems. I bought the frame off here exactly as it is and have had no problems with it whatsoever. Bearings and bushes are fine. Rear shock, although sun tour works fine if a little basic over the really rough stuff. The adjustments work as they should.
It's an 18" and includes
Seatpost and clamp
Headset
Basic front mech( that works ok actually)
Will post for £55 as postage is nearly £15
Cheers for looking
Gary