It pains me to do this but I'm putting my Mavic SLRs up for sale .....
They are the 2008 6 bolt disc models and probably ridden less than a dozen times. They are in lovely condition, decals all perfect and not peeling, no scuffs or dings at all. 1 tiny (2mm) scratch to the front rim but this could be easily touched in so as near to new condition as possible, really ! They haven't even been out in the rain.
They include the extras of the tubeless valves with core removing tool, the excellent Mavic titanium skewers, spoke guard and spoke key.
I don't need to say much more as if you are looking at this then you know what these wheels are all about.
Were £375 delivered. >>>>>> NOW £299 + post <<<<<<<
They currently have Hutchinson Python Light UST tyres fittted with Stans sealant and I will leave these on for an extra £20. Did some research and these are amongst the lightest proper UST tyres going so make a great combo.
Note that the rotor in the pic is not included.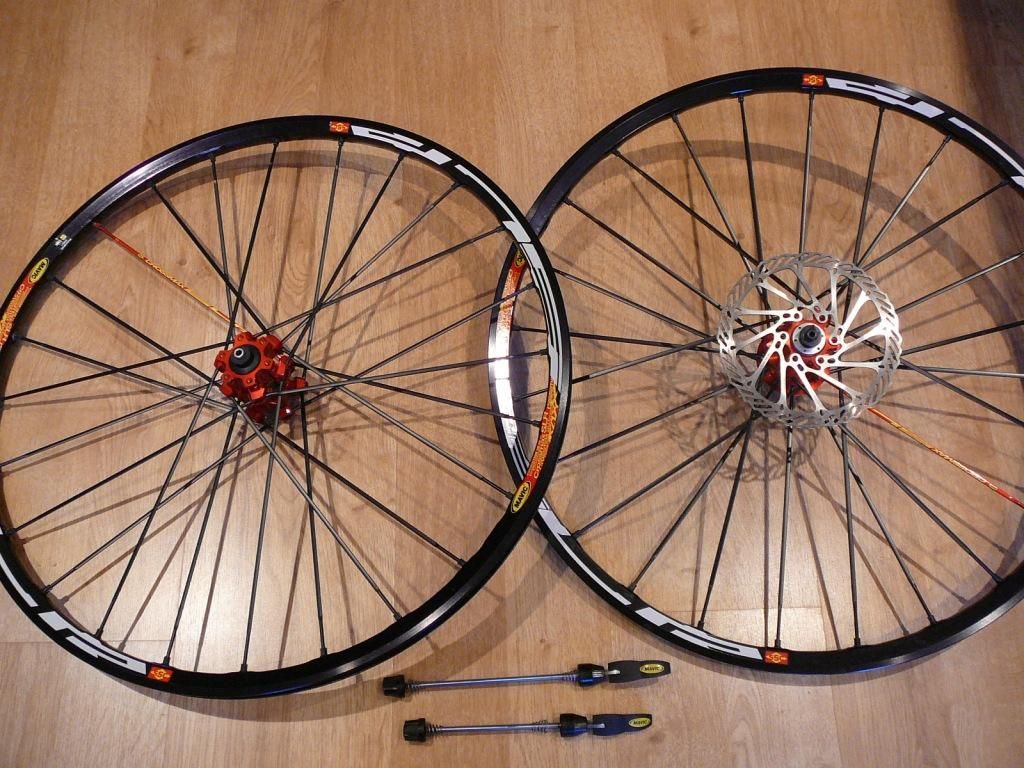 _________________
Old enough to know better but doesn't.
MTB (modern) : Cannondale RZ120 / Lefty & Niner Air 9 / RDO
MTB (retro) : Pace RC200-F2
Road : Boardman Team Carbon
Shed art : Raleigh Dynatech Diablo