Ever fancied having the lightest single speed chainset possible?
Middleburns integrated ring for RS7 and RS8 is definately the answer.
32t and for 3/32" chains (8-9speed)
Has got some wear on it, hopefully you can see in the picture below.
Black non hardcoat. £17 posted.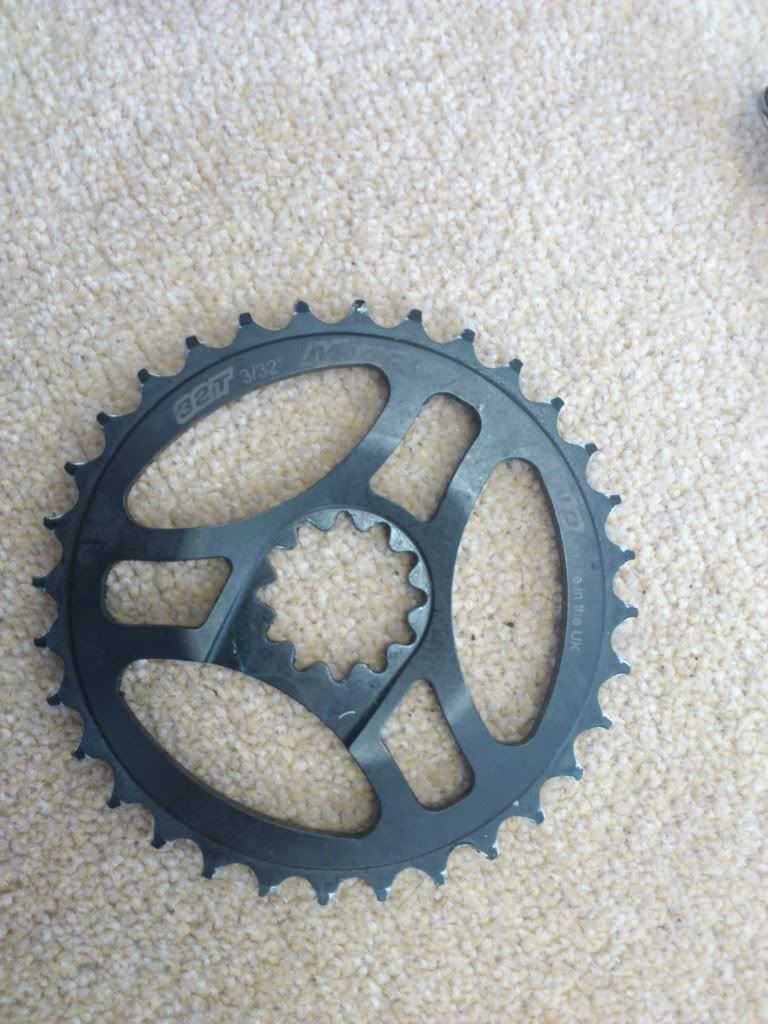 Also for those with RS8 X-types (external bearing middleburns)
34t and for 3/32" chains.(8-9speed)
Used for a few months with an alfine hub, literally like new due to hardcoating. Alfine was useless and so was replaced.
RRp is like £75 so asking £35 posted due to condition.
Might also be persuaded to sell my RS8 X-types for the right price....