A few non-retro items from the cellar...........
FSA semi integrated headset 1 and 1/8th A#head. Fitted for approx 50miles then removed from bike VGC. £12 posted UK
*SOLD*
Rock Shocks Judy TT in VGC very long steerer 25cm, SFN not fitted. Disc or V brake but would need V brake studs as these were removed. V little use. £35 posted UK
*SOLD*
Claud Butler Cape Wrath
frame only
large size, 22" CTT. From around 2004 I think. Reasonable condition with normal wear to paint but no dents etc. Derry hanger included. Disc or V brake compatible. Price - a very reasonable - £40 posted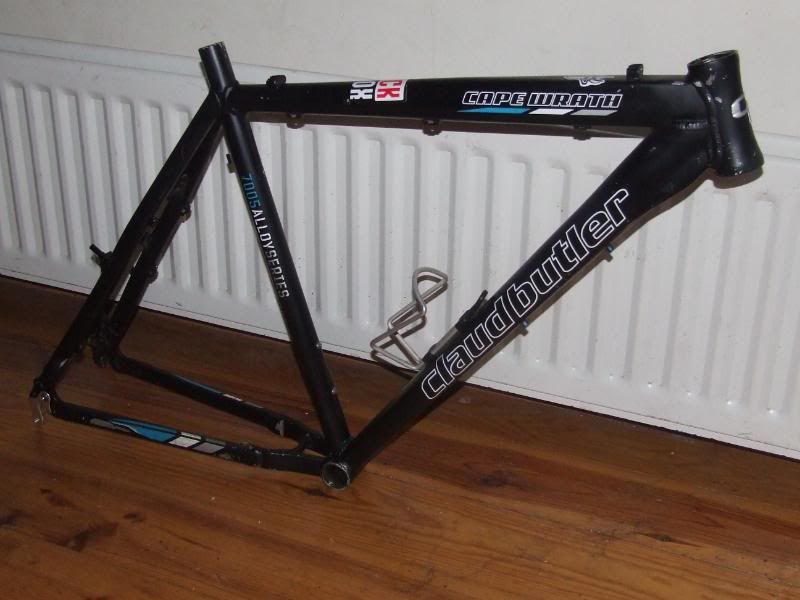 looked like this and actually rides very well for such a tall bike: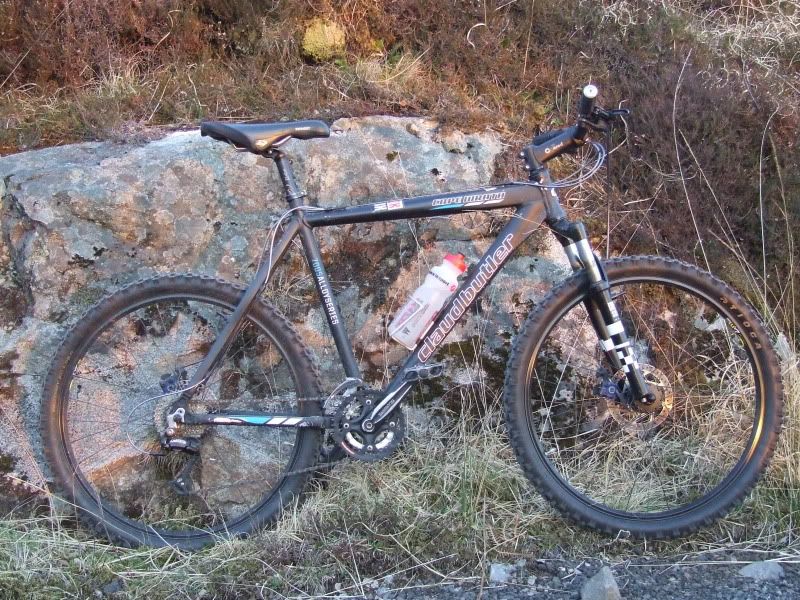 _________________
WANTED: Kona Sex One rear brake canti hanger pivot thingy - GOT ONE!
I could be tempted by a 19" - 21" Dave Yates (mountain) frame.................and no I still don't do trail centres
http://www.corrieyairack.org/index2.html