Hi All,
Ive got a planet x little audrey frame for sale. Age unknown, but ive had it for 5 years, and i suspect its the first of its type to come out.
I'm not sure how much its worth, but i know i paid £120 for it, and its got to be rarer than it was.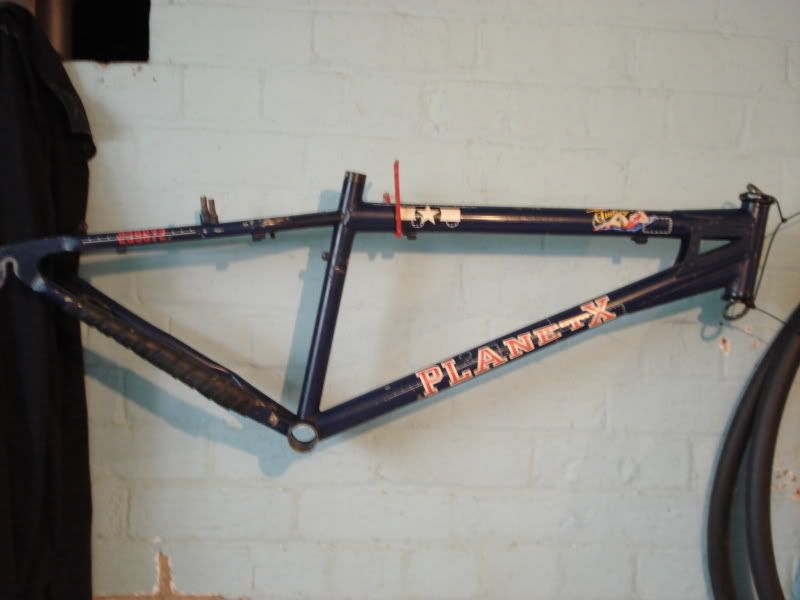 £100 or best offer. This includes frame and headset (maybe even a seatclamp too if i can find one in my toolbox..).
post a reply or email me on
davieslad@gmail.com
if your interested.