cyfa2809 wrote:
id say, cut down one side, the put in some more fluid of your choice
gt85, pluzgas or whatever
and then see if it will move, if not try to close the seat post together

and then if that doesnt work, cut down the opposite side

yep thats the same setup as me! i love mine! its flawless

have you got the ebay link? was it definitely a chain included?
hey yeah, the chain went missing in the post i think
ive ordered one from another seller but after i bought it, i realised it was a taiwan seller, hope the qualitys ok!
i bought a 9 speed cassette too, and guess what, theres still more stuff to buy
:(
bikes are so expensive for parts! cars never cost this much!
the freewheel part that the cassette goes onto is too big, here is a photo: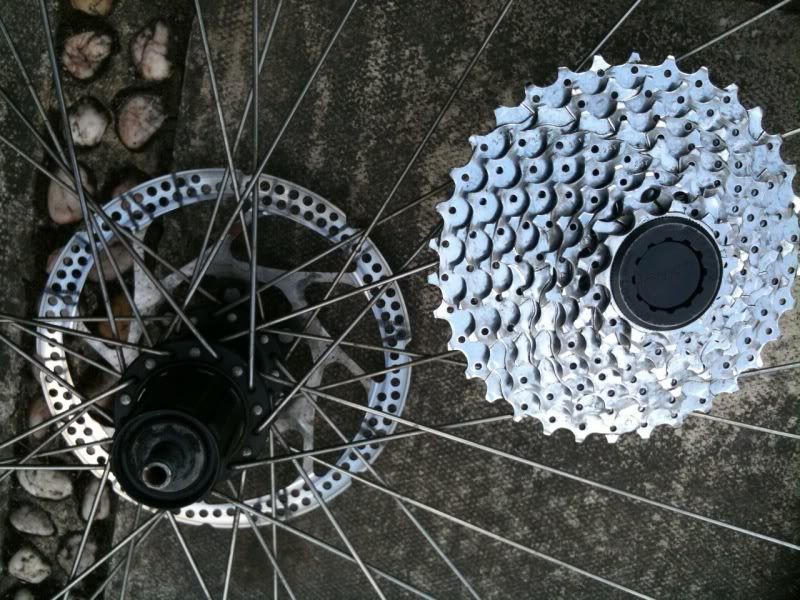 do i need to change the whole hub? it looks really difficult to take the wheel off, do i have to take apart every spoke from off the rim??
:(:(