Marzocchi say: Downhillers and freeriders, take note. The 2004 Jr. T is here and it's ready for action.
This fork has been owned by me for about 8 months, and used for maybe 5 outings on my DH/FR bike!... The previous owner removed them from a brand new Specialized big hit before it was even used back in 2004.
The forks are really nice condition with very few marks as can be seen in the pics. They benefit from 170mm of plush travel. The oil has recently been changed to some 10W motocross oil, which has made the fork perform much nicer than standard. The crowns can be raised or lowered to change angles etc.
Steerer tube is 1.1/8th and 215mm long so should be long enough for all frames. It has Quick release drop outs and IS disc mount only.
THE ONLY REASON I AM SELLING IS BECAUSE I HAVE UPGRADED TO A ROCK SHOX BOXXER FORK.
£130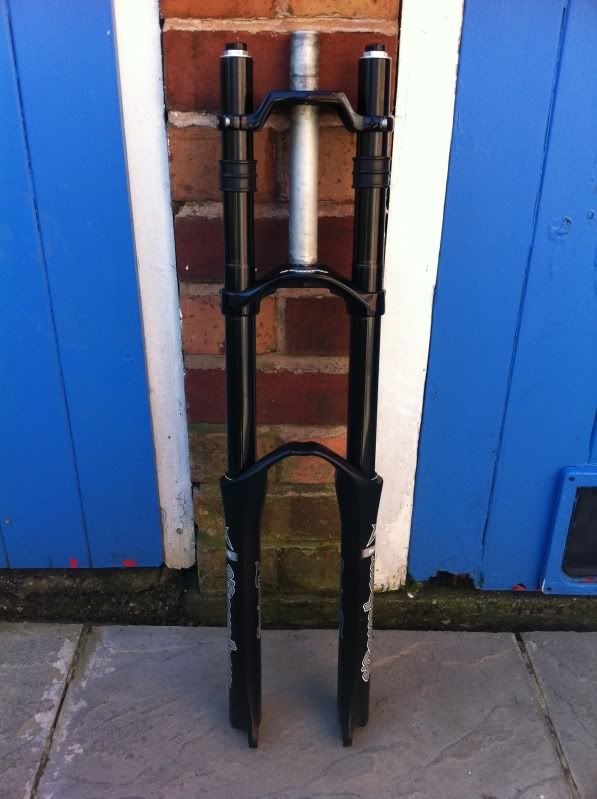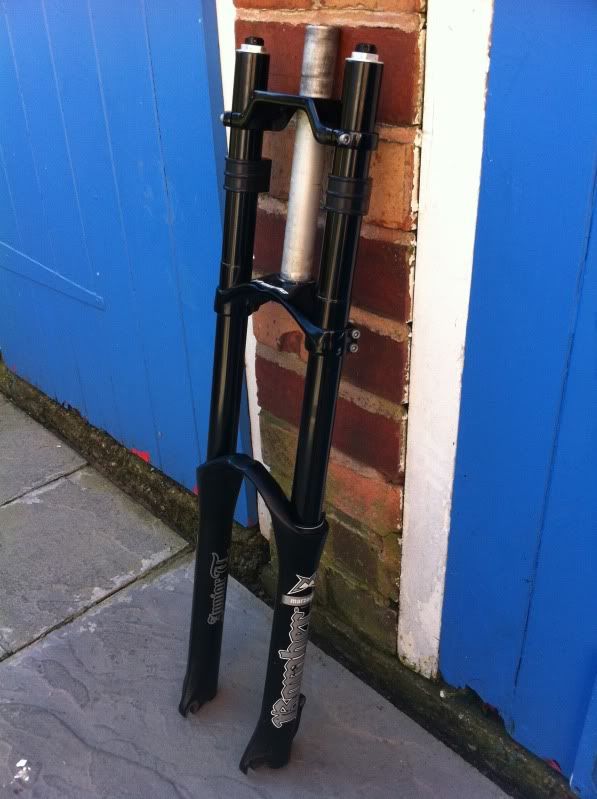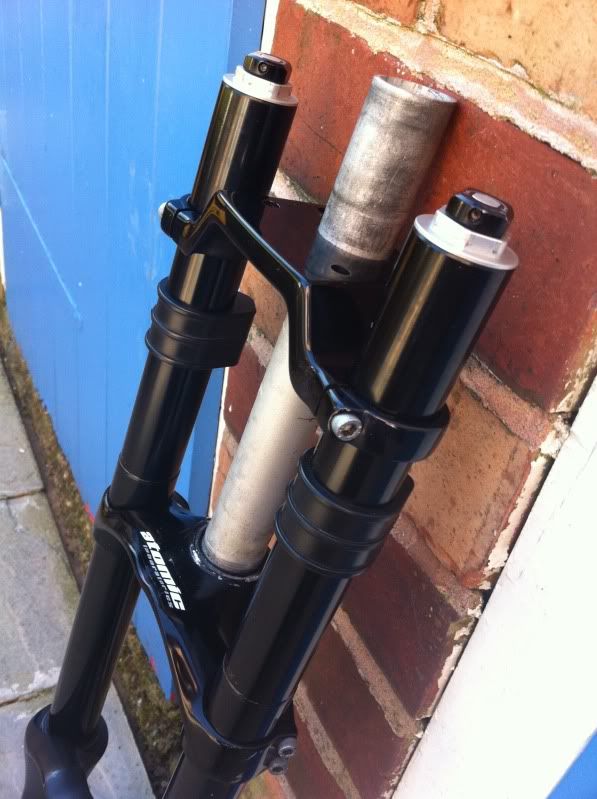 v