I dont know if this is classed as a Retro or not but i have a Rockhopper frame with Rock Shox Judy forks for sale. This is frameset, bars, stem, seat post, seat clamp and seat only
The frameset also comes with seatpost, seatclamp, stem and bars.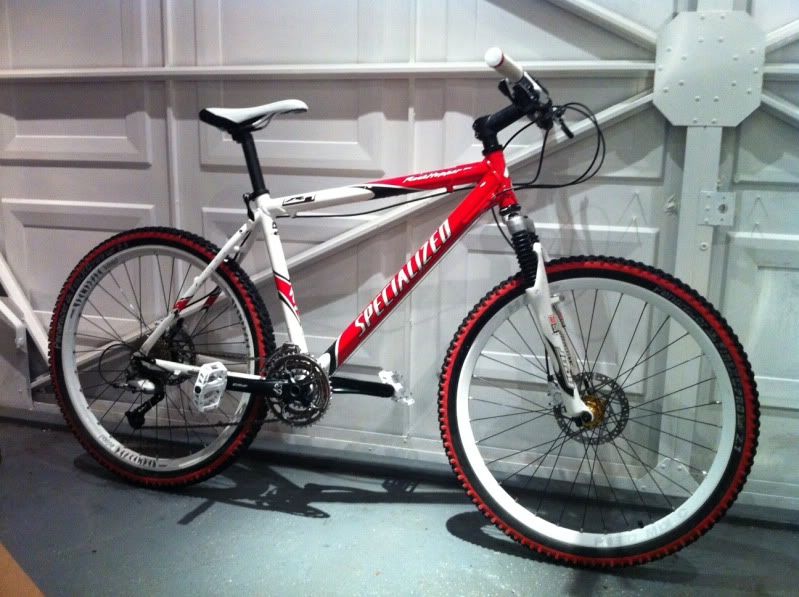 there are no dings, bends or rewelds but the paint is well loved and there is shoe rub on the chainstays and the usual amount of paint chips/cable rub from this well loved frame and forks.
£110 posted.
If you want any more pix then let me know and i will give you whatever you require.
Jim

_________________
1988 Muddy Fox Roadrunner (22 1/4") - 1988 Muddy Fox Courier (20 3/4") - 1988 Muddy Fox Explorer (18 3/4") - 1988 Muddy Fox Aluminium (18 3/4") - 1988 Muddy Fox Limited Edition (23") - 1988 Muddy Fox Trailblazer (20 3/4") - 1988 Muddy Fox Shuttle