Hiya, give me a heads up if anyone wants to drop £470 (includes postage) on my Spooky 'Supertouch' Cyclocross frame? It is sadly too big for me; the top tube measures 545mm (21.5", size Medium) and the seat tube centre to centre is 540mm (Approx 21 and a quarter inches).
You will note that it has both bottle cage and crud-catcher mounts added to it, it was built for me as a cyclocross training bike that I could also commute on. (Please note that this sale is just for the frame ONLY). It has been used no more than four times on very short rides, the frame is in immaculate (as-new) condition.
It goes like the absolute clappers, it is a simply an amazing bike to ride, just damning that my legs are too short
Payment will be by PayPal Gift. Any questions, free free to message me on here.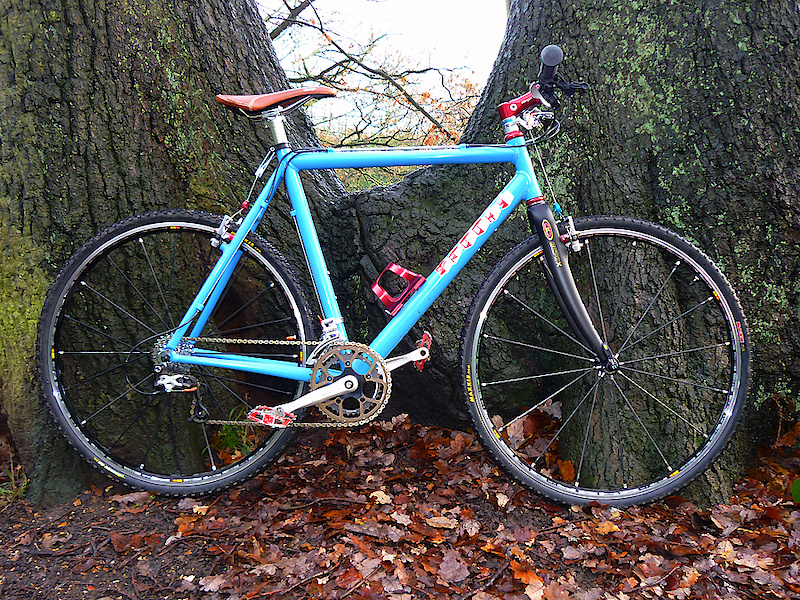 _________________
Website: http://www.developmentbikes.com
Facebook: http//www.facebook.com/TheDevelopmentRacingTeam