Very original Orange Clockwork mountain bike in good condition. I purchased it new in late 1998 in the custom colour Slime Green as I disliked the standard anniversary orange-white colour available at the time.
It has been used, so has a few surface scratches, but is in generally good condition
Almost all original parts, with the following few exceptions:
Bottom bracket, brake & gear cables, and chain - all replaced at some point due to wear
Rear brake calipers - original Avid Single Digit 1.0 V-Brake calipers replaced with Avid Single Digit 5 V-Brake calipers when the return spring failed on the originals
Seatpost clamp - replaced with a QR seatpost clamp for convenience. I probably still have the original somewhere.
Grips - it has some worn out marin grips on it at the moment, but I will find something better to fit before it goes to its new home
Pedals - I got the bike shop to supply & fit upgraded Tioga Surefoot VI alloy pedals to replace the standard plastic pedals when the bike was new.
Apart from that, even the tyres are original.
Standard 1-1/8th headset (rather than the older 1" headset found on some retro bikes) so fitting current generation suspension forks is an option.
I am hoping it is worth £250 - please let me know if I am way off.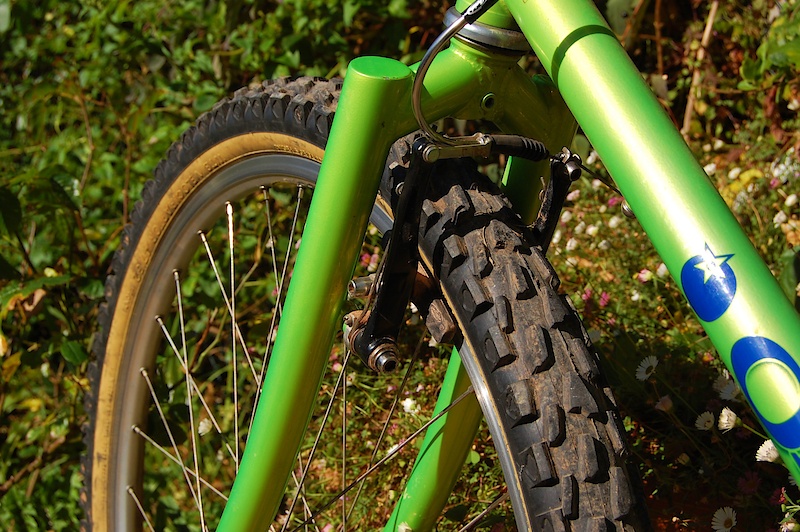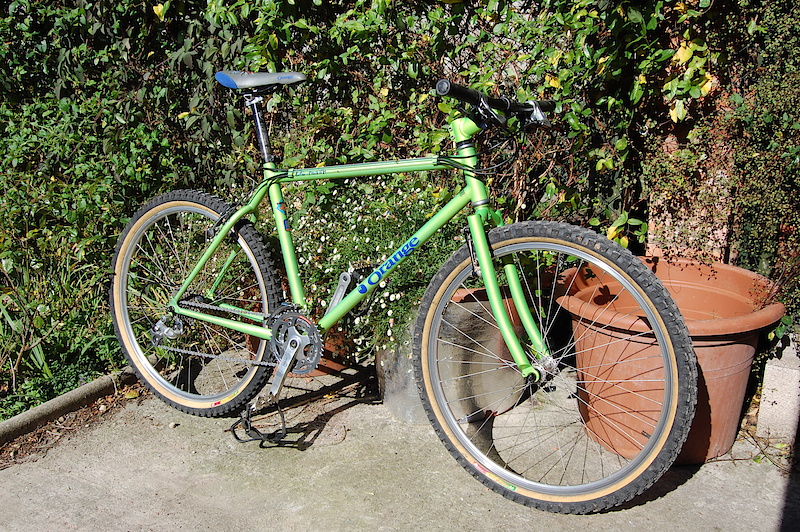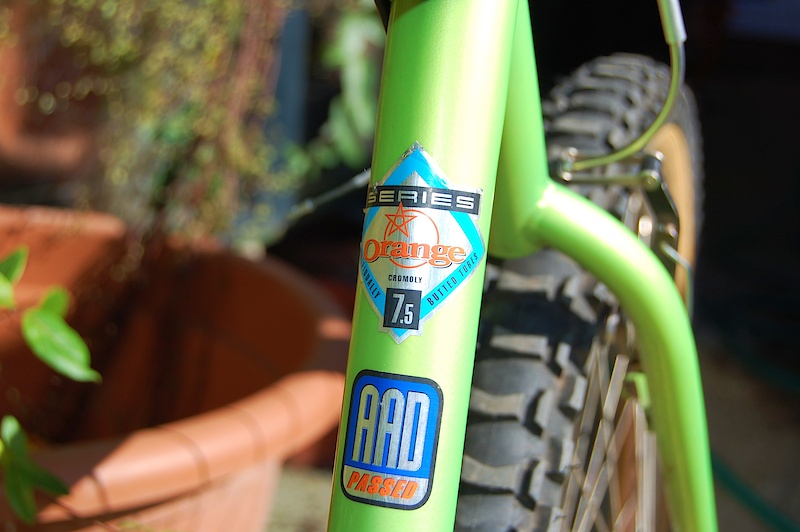 http://www.pinkbike.com/buysell/776148/