Having a bit of a sort-out and I have these bits which need new homes, all prices include 1st Class Recorded delivery.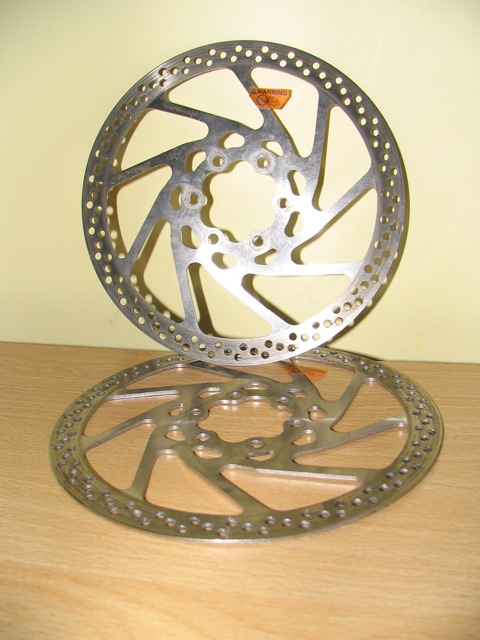 Pair of Shimano XT SM-RT75 160mm 6-Bolt disks, used but straight with plenty of life left
£10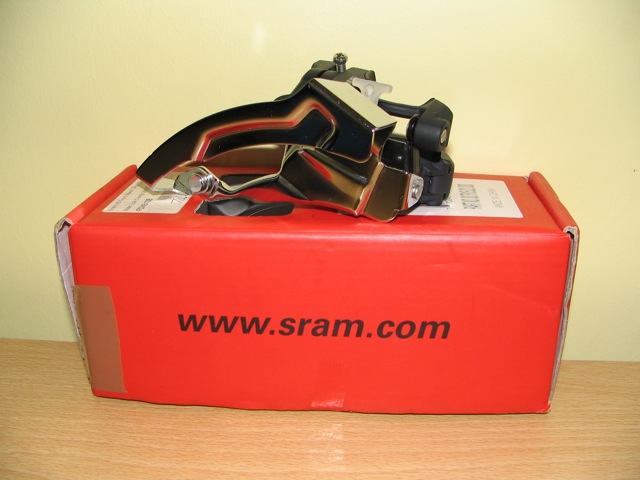 Brand new and boxed SRAM X5 front mech to fit 34.9mm tube but with a plastic shim for 31.8mm if required. Dual-pull with an all-black body and polished cage.
£10
Pair of complete Hayes MX-4 mechanical brakes, I bought these as new off ebay before I realised that they wouldn't work with the XTR disks and ended up replacing them before they were fitted. However I think the MX-4 was only available pre-fitted so these have probably come off a bike somewhere. Pads show no signs of use and you'd be hard-pressed to tell they were 'used' as there are only some very minor cosmetic paint marks on the calipers. The levers are all-alloy although the blades are painted rather than polished and the calipers are the usual single-sided type with a screw-adjusted inner pad. Outer cable lengths are 880mm approx for the front brake and 1280mm approx for the rear. £25 - SOLD

Pair of Shimano XTR SM-RT-97 160mm Centre-Lock disks with lockrings, used but with plenty of life in them although the pads have rubbed below the braking track and one of the lockrings has some damage where the tool slipped while I was removing them (top ring in the photo, you can see the silver where the anodising is damaged) but is still usable. £20 - SOLD £17.50