My new year clear-out continues with a second of my Klein's....
This time it's one of my daily rides, a 98 Attitude Comp from the period when Trek had just taken them over. This one's a 16" c-c and I've got to say it's one of my favourite bikes to ride, and at 6'2" it fit's me fine. Spec as follows:
Frame - Klein Attitude Comp
Forks - Manitou SX
Headset: unknown
Stem: Bontrager
Bars: Bontrager
Grips: DMR
Shifters: Deore 9sp
Brake Levers: Avid SL 1.0
Brakes - Avid SL 1.0 V's in black
Fr Mech - M570 LX
Cranks - M570 LX
Rear Mech - M95* XTR
Cassette - Unknown 9sp
Hubs - Bontrager
Rims - Bontrager Corvair
QR's - Bontrager
Tyres - Bontrager Jones Fr + Rr
Seatpost - Black (unknown origin)
Saddle - SDG comp
Bottle holder - Bontrager
Pedals - Not Included.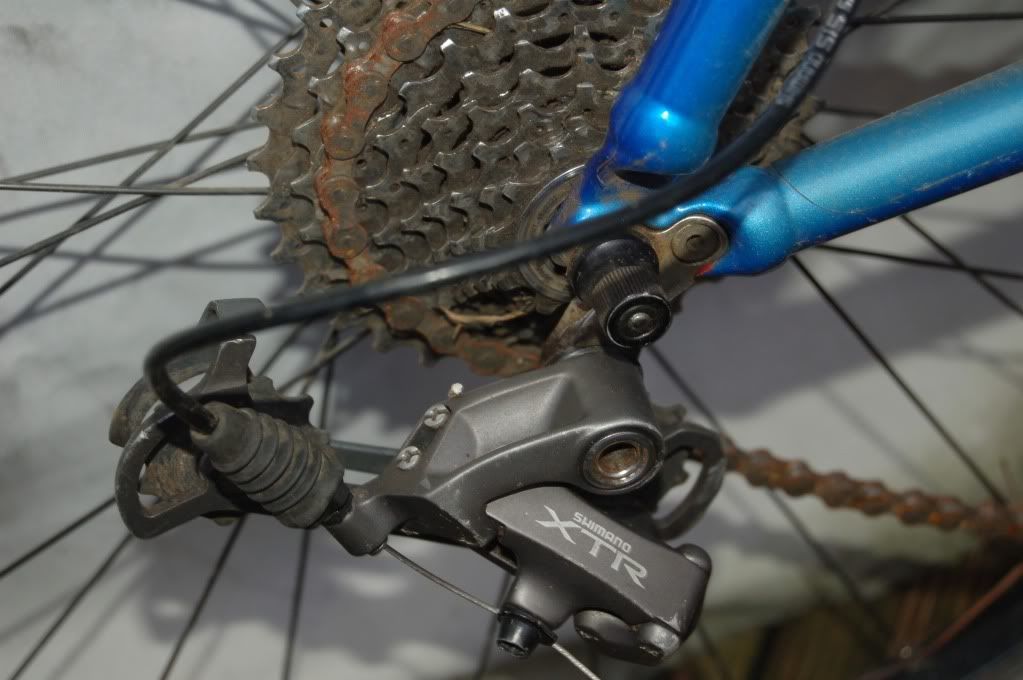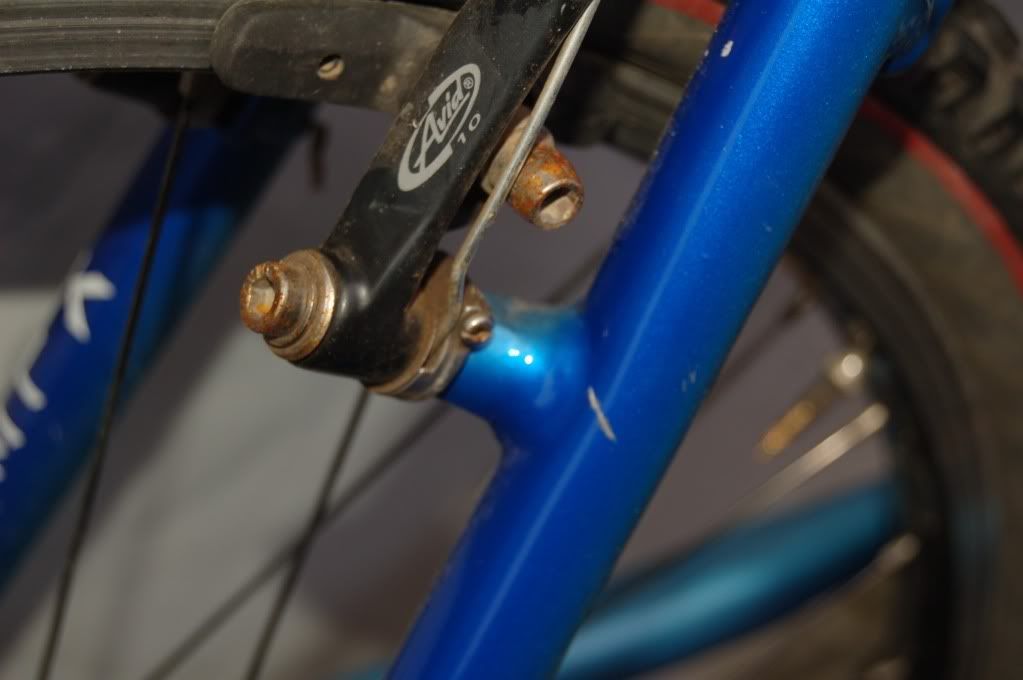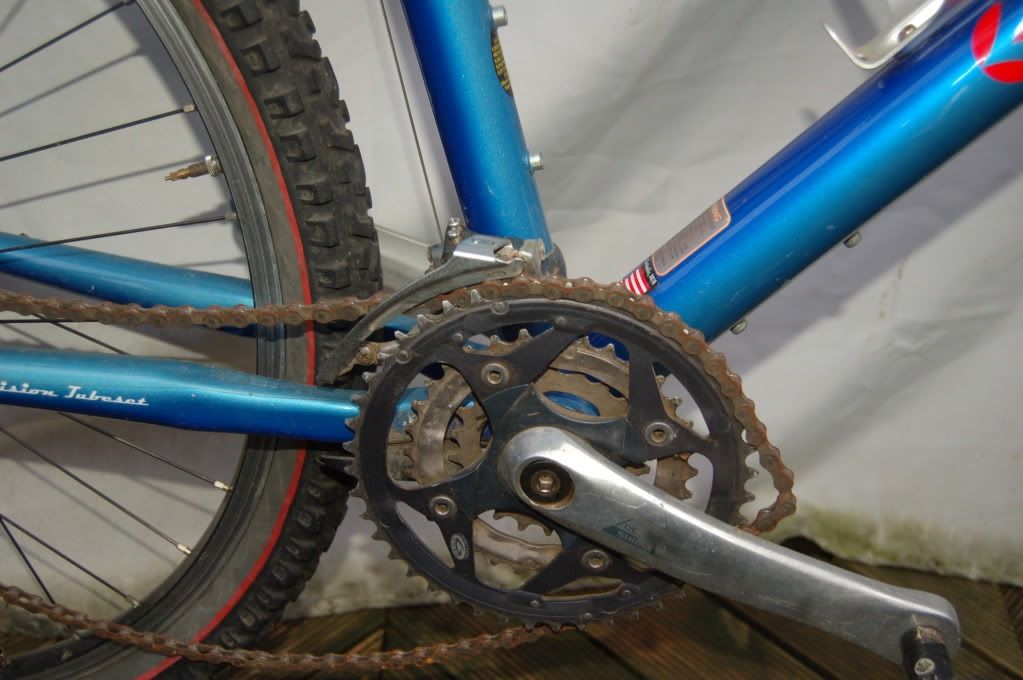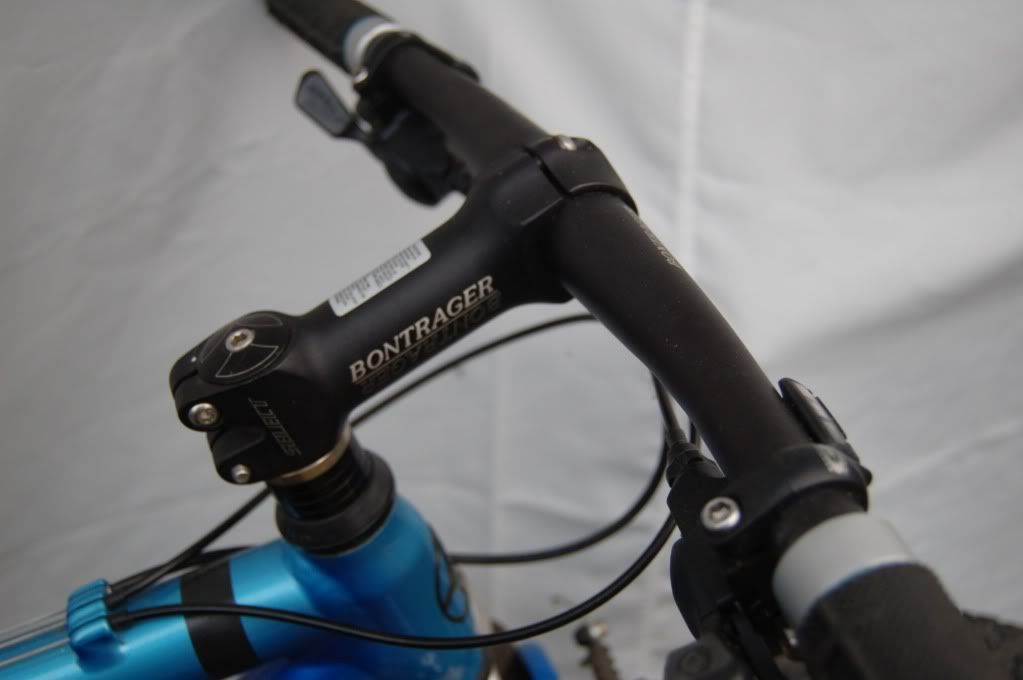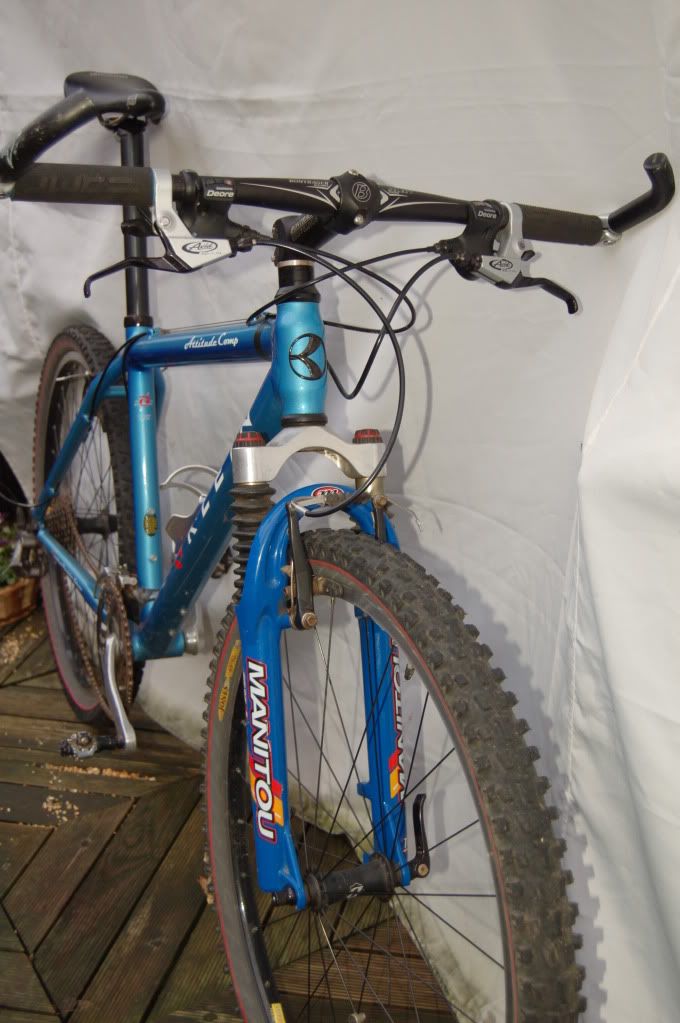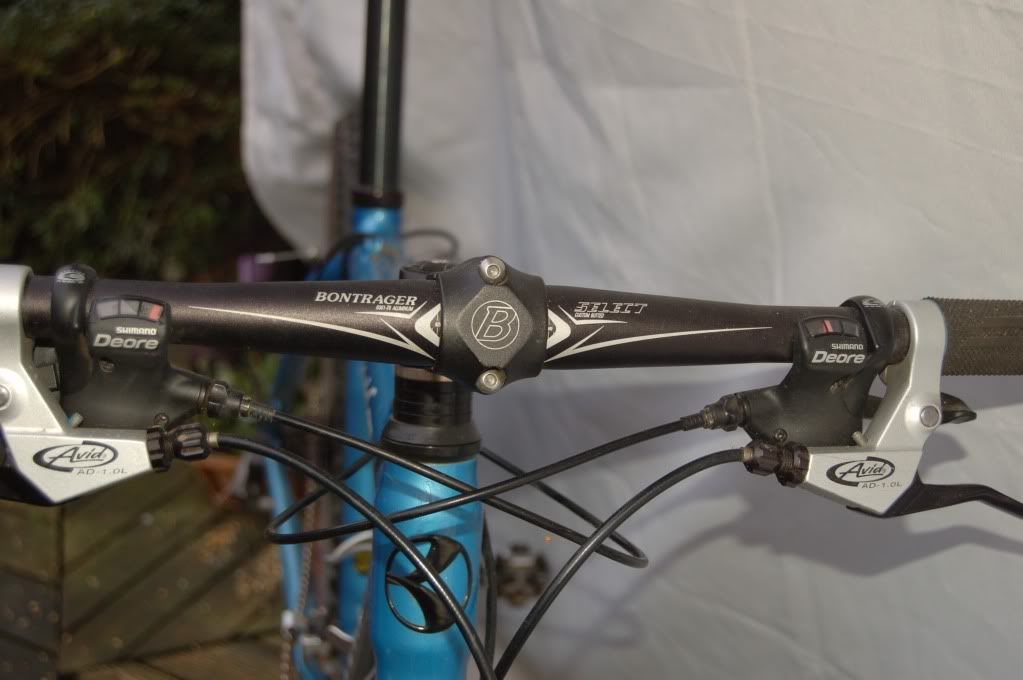 Ignore the rusty chain, I left the bike outside in the snow
but I'll clean it all up and grease it before sale, and replace all the rusty bolts too
. Pedals are not included in the sale as they're the ones I use on all my bikes.
Price wise, I'm looking for
£400 posted in the UK
, they seem to fetch anything from 350-600 depending on spec, but like I say this is my daily hack/ride.
Feel free to make an offer if you think I'm way off with the price, and if I can get enough interest in the other parts, I'll happily sell the F+F seperately.