Hi...lovely wheelset for sale, Minimal wear Red Hope hubs,32H, front was NOS, rear hardly used. NOS XC717Ceranic rims, now with around a hundred miles usage...... all recently built up by LBS in Bristol with stainless plain gauge spokes. Brilliant, strong, reliable wheels.
Was on the Santa Cruz Superlight in the photos, but decided i want disc equipped bike for 2011, so now have a 1999 Heckler to build up!..... (the Superlight will be up for sale next week along with XTR complete brake package, and XTR matching 9s shifters....watch this space)
Back to the wheels......these stand me at @£275 all in.
The front weighs @800gms....rear@950gms....this is with rim tape, and as seen, no skewers.
Price......as near to £150 posted please...SOLD!!!!
[img][img]http://i231.photobucket.com/albums/ee119/typhoontor/DSC02674.jpg[/img]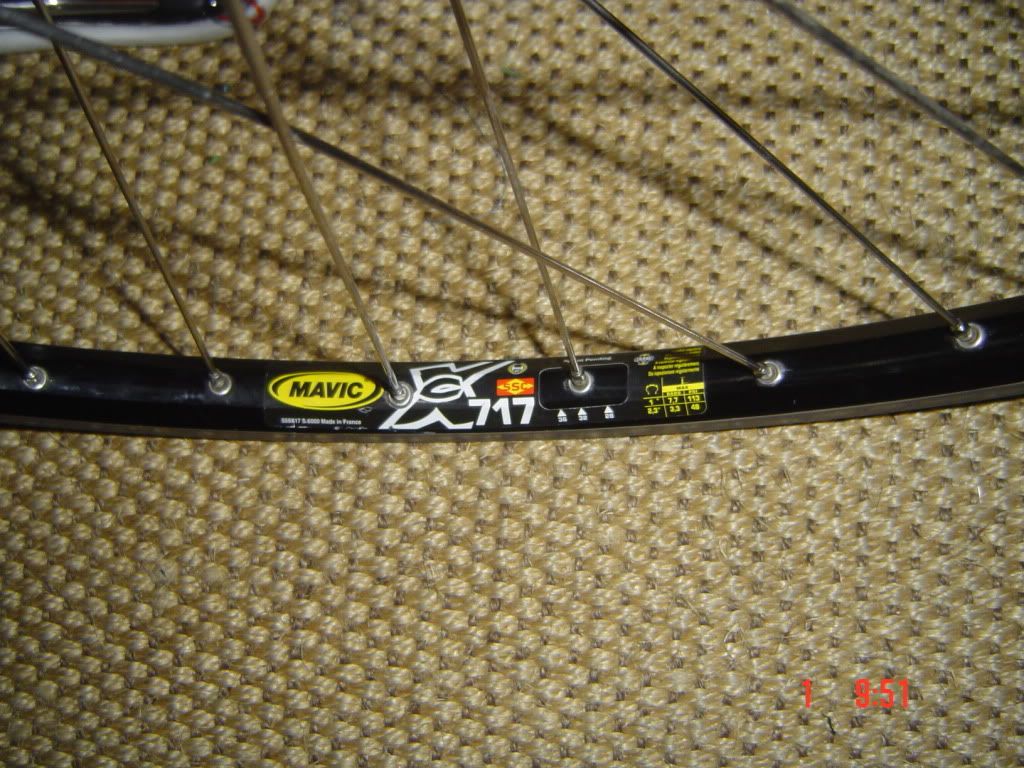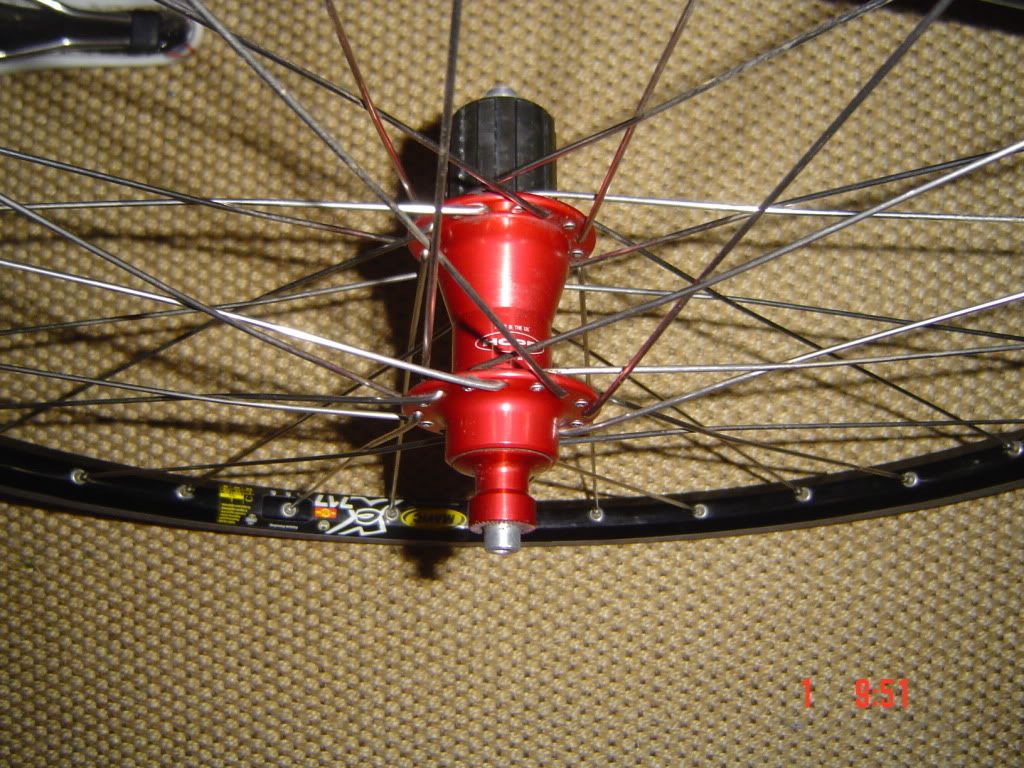 Happy New Year!!!!!!!!
[/img]
New views as requested................