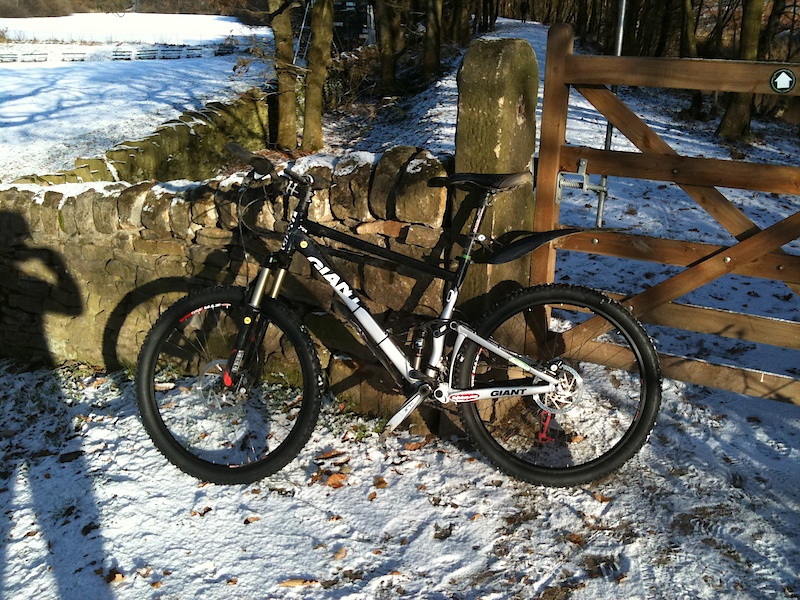 Due to a new project my 2009 Giant Anthem X3 medium frame and 2009 Rockshox Reba SL forks are for sale (along with my On-One 456 Carbon-see seperate add).
The Giant has had gentle use (by an old fart!) for just over a year and bears a few scrapes and scuffs but NO DENTS or major scratches. It is in sound working order with the original RP2 Fox shock. The forks have been serviced and have a spacer removed to run at 120mm. They can be altered to 100 or 110mm. Original headset included.
The Anthem frame is rated as one of the best full suspension bikes ever created and has only had slight revisions in the last two years. I am a serial upgrader but the RP2 shock has always been superb for my needs.
£525 delivered or collect in West Lancs. Price negotiable.