Next in Ferrits great sell off is my Orange Mr O I was building up, this is for sale as frame and forks or as individual parts.
I need to keep the headset, crank, bb, brakes, pedals, grips ,wheels, but the rest is up for grabs. I also need the saddle but will swap it out for another new Charge Spoon in black
The Mr O frame came to me in a well used condition, it was stripped and re powder coated in RAL 7002, pivot bearings were renewed with SKF bearings. These are one size fits all frame although I believe it roughly equates to an 18". Adjustable travel from 6 - 8 " in the rear
It currently has a Hope headset fitted but I need that so will replace with a new FSA Pig.
Forks are destickered Marzocchi Monster Ts from 2000. I bought these to match this frames travel they are in good condition but there is a very minor scuff on one stanchion but its bearly there if you touch it. They were sold to me as have a weepy seal on one leg but it doestn appear to be a major issue.
Stem is a new Spank Spike and bars are o/s DMR wingbars
Seatpost is a 31.6 Thomson which has some insertion marks.
If this goes as a job lot I will take £290 posted
If it gets split I would like the prices below, but I wont sell the smaller bits off before the frame/fork
Frame I would like £150 posted for this sold
Monster Ts I would like £110 posted for these
Bar/Stem combo £30
Thommo seatpost £20 sold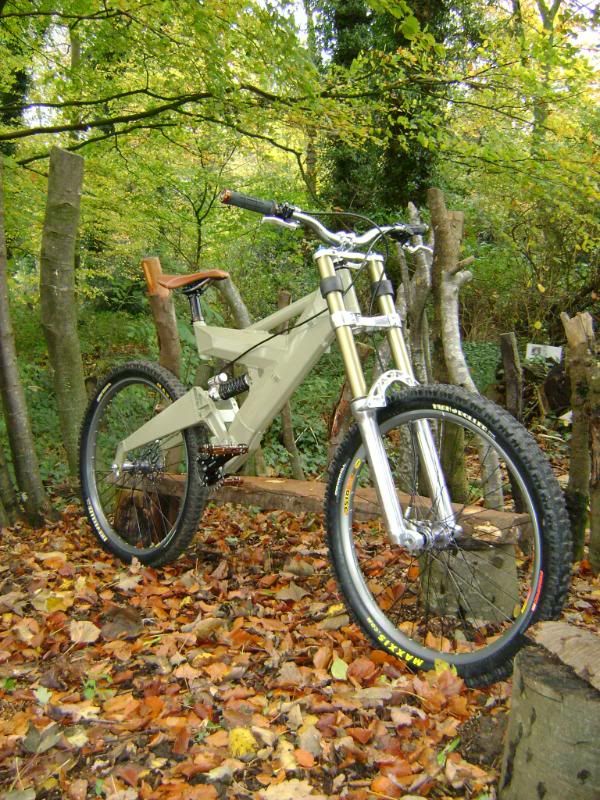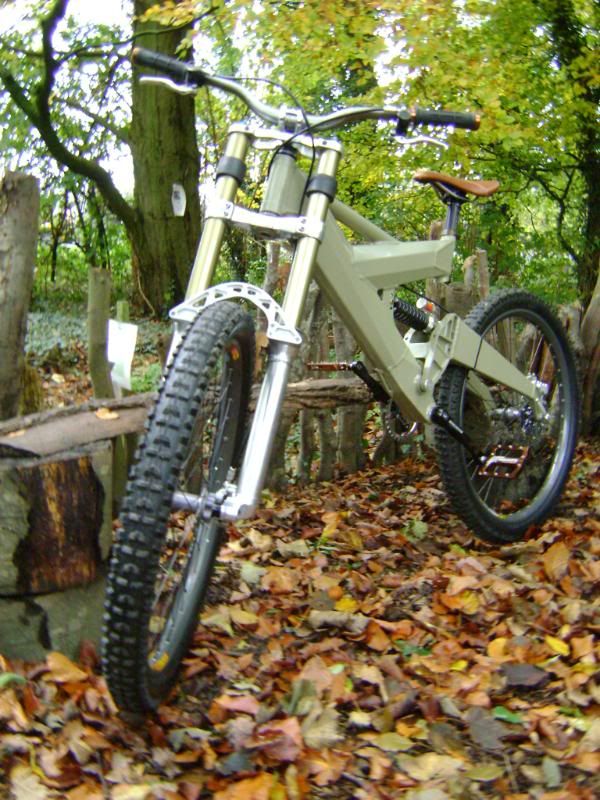 Heres a link to the brochure in the Gallery,
http://www.retrobike.co.uk/gallery2/mai ... ed681db095
PRICE DROP £110 POSTED