A while ago, as true passionate, I had the opportunity to visit the Koga Miyata factory in Heerenveen and check out their little museum. They had about 12 classics (less than me....
), about 8 of them roadrace models & 4 touring bikes. I encountered really nice stuff overthere, for example one bike I hadn't seen before and showed a lot resemblance with the Aero Miyata. Too bad I had no camera with me
..BUT I already sourced the original catalogue pic & specs (thanks Henk
)
I thought I share it with you. 1st the 2 pics of the Koga Miyata FullPro-A and secondly 2 pics of the Aero Miyata: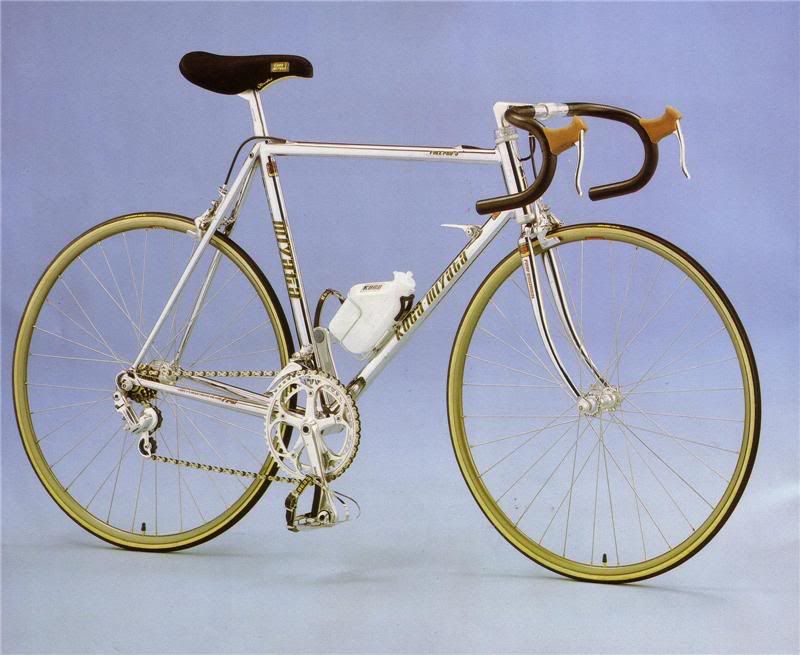 Way bigger => Click!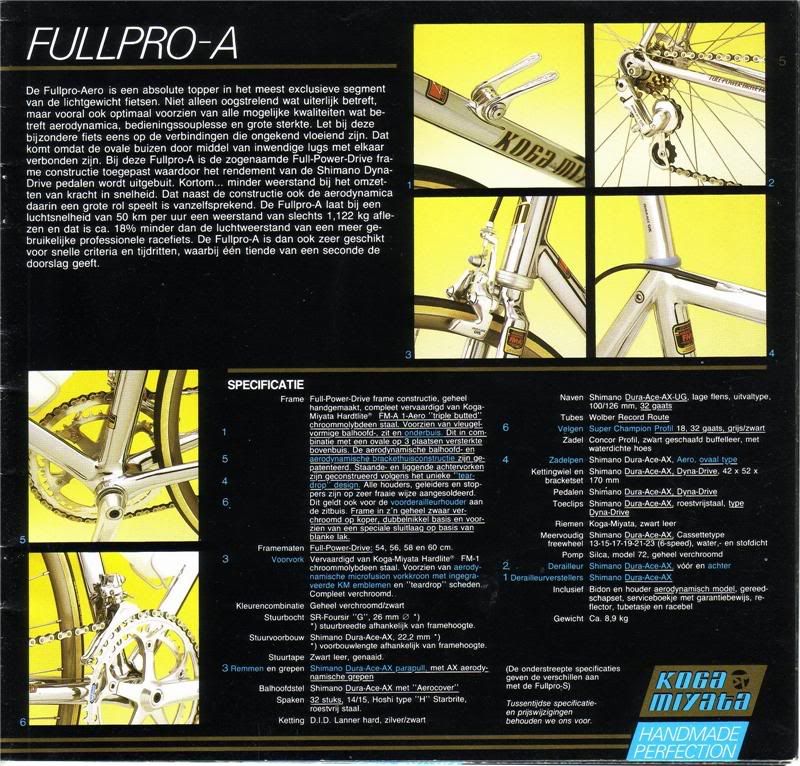 Way bigger => Click!
The 'A' in FullPro-A denotes Aero. This FullPro-A is of the 1985 modelyear.
Two Aero Miyata pics I ripped off a Japanese auction site: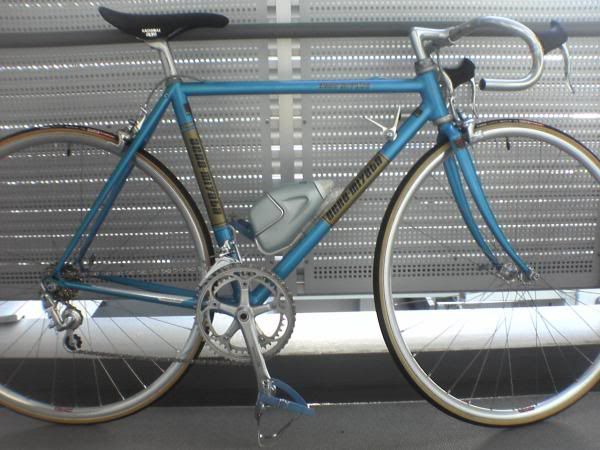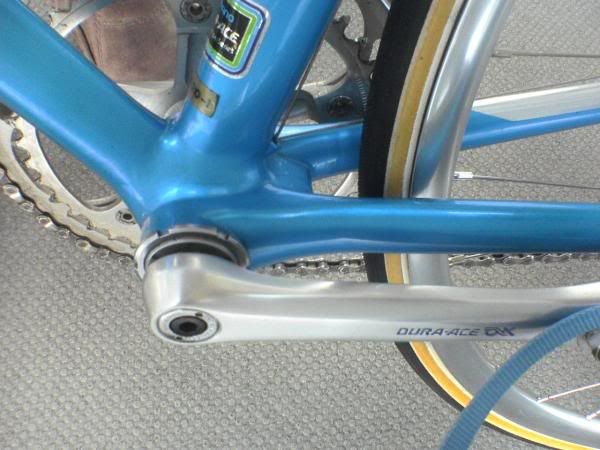 Tubing is drop shaped, construction is fillet brazed and in case of the FullPro-A fully chromed. Cable routing goes through toptube, fork blades are superflat, very low profile seat bolt - all to minimize drag.
The Shimano's low drag Dura Ace AX groupset complements the frame really well. For example on the Dyna Drive pedals your feet are positioned approx 1.5cm below the axle. Miyata designed the frame around this concept. They positioned the rider lower on the bike for every size.
Some other nice AX features are brakes with cable routing through the middle and brake cables run hidden under bar tape... Go see it all here:
www.sheldonbrown.com/shimano1982