Thread dredge...this thread was really helpful in helping me find a bit more information on a bike I picked up over Christmas...and convincing sceptics that Claud Butler
did
make 853 frames.
I decided the frame deserved better, sold the wheels and groupset for 3/4 of what I paid for the entire bike, and rebuilt it with odds and sods Sram bits: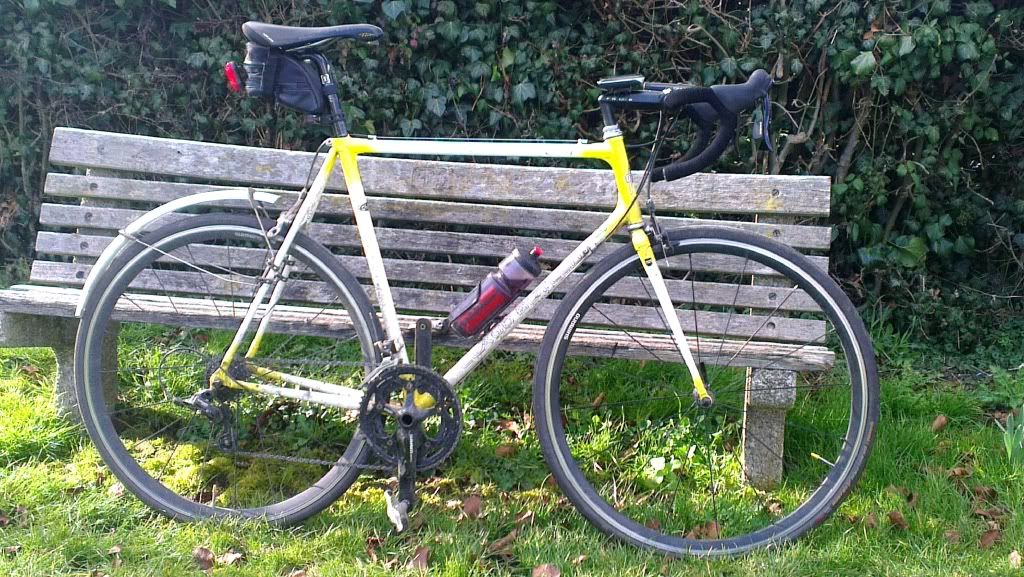 Please excuse the godawful mudguard positioning, I hadn't figured out Race Blade adjustment.
The bike rides beautifully, and is clearly meant for aggressive riding. It barely clears the 25mm tyres I've put on, and there's no room for a front mudguard.