Thanks for posting this 1973 catalogue for Carlton.
I have just been cleaning up my old Corsa. It is a Worksop loop frame but I believe it is 1970. Frame No. 'WK 7003162'.
It is the green met paint like a Triumph TR6C and Tiger of that year, with the black head inserts and top bar decal 'Corsa' in script plus cirlicules.
It appeared to have Weimann style centre pull brakes but these have been replaced by later types.The head stem bracket for the front brake is still extant but empty.
It is one of those peculiar frames where Raleigh and Carlton parts seemed to applied irrespective. The frame head badge is a 'Raleigh' version and this is quite common I understand. The chainwheel has five spokes and is chromed steel. It looks authentic and not like the three spoke ones my Raleigh Olympics have. A Suntour set it appears.
Chrome lower fork blades. Good to see these old pics and yes the pants where like that till the end of the decade even [motor] bikies wore them.The male models obviously never rode with them on, as they would have been torn to shreds by the cotter pins and chainwheel by the end of the block.
Spokesmann wrote:
A few selected scans of some of the goodies that were available at this time.

For the moment Ive just scanned the Carlton bikes. Ill scan a few more pages soon.
Both catalogues are near identicle except for minor changes to colours/specs of the cycles depicted. Both are full colour and A4 landscape format.
Some bits from the 73 catalogue.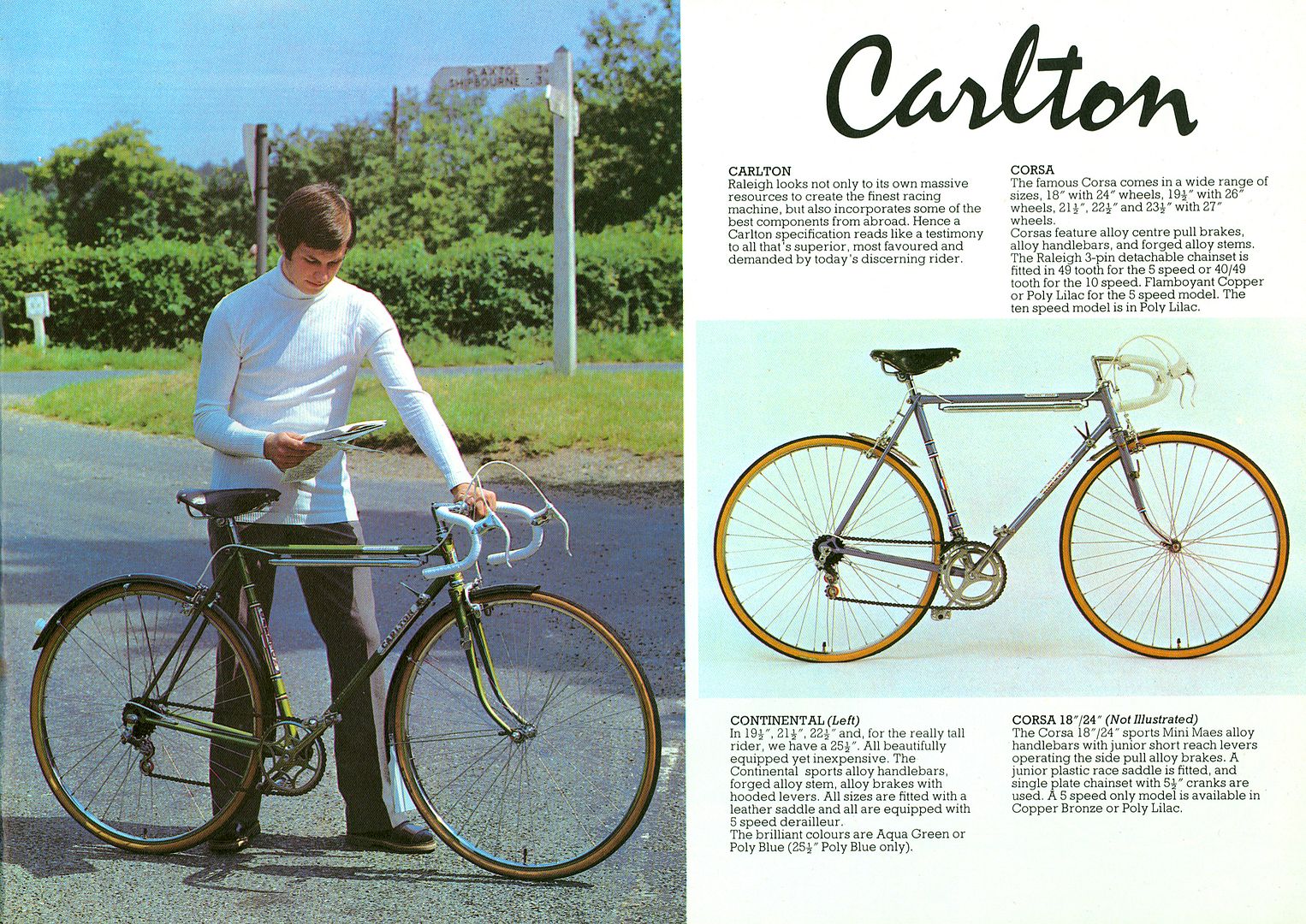 Continental/Corsa. This chap looks too smart to be riding a bike, his flares will get caught in the chain. Jesus boots aint too good on a bike either!
A Criterium in mauve. this was the top spec road going bike for the masses then, apart from the Equipe and Kermesse
74/75 catalogue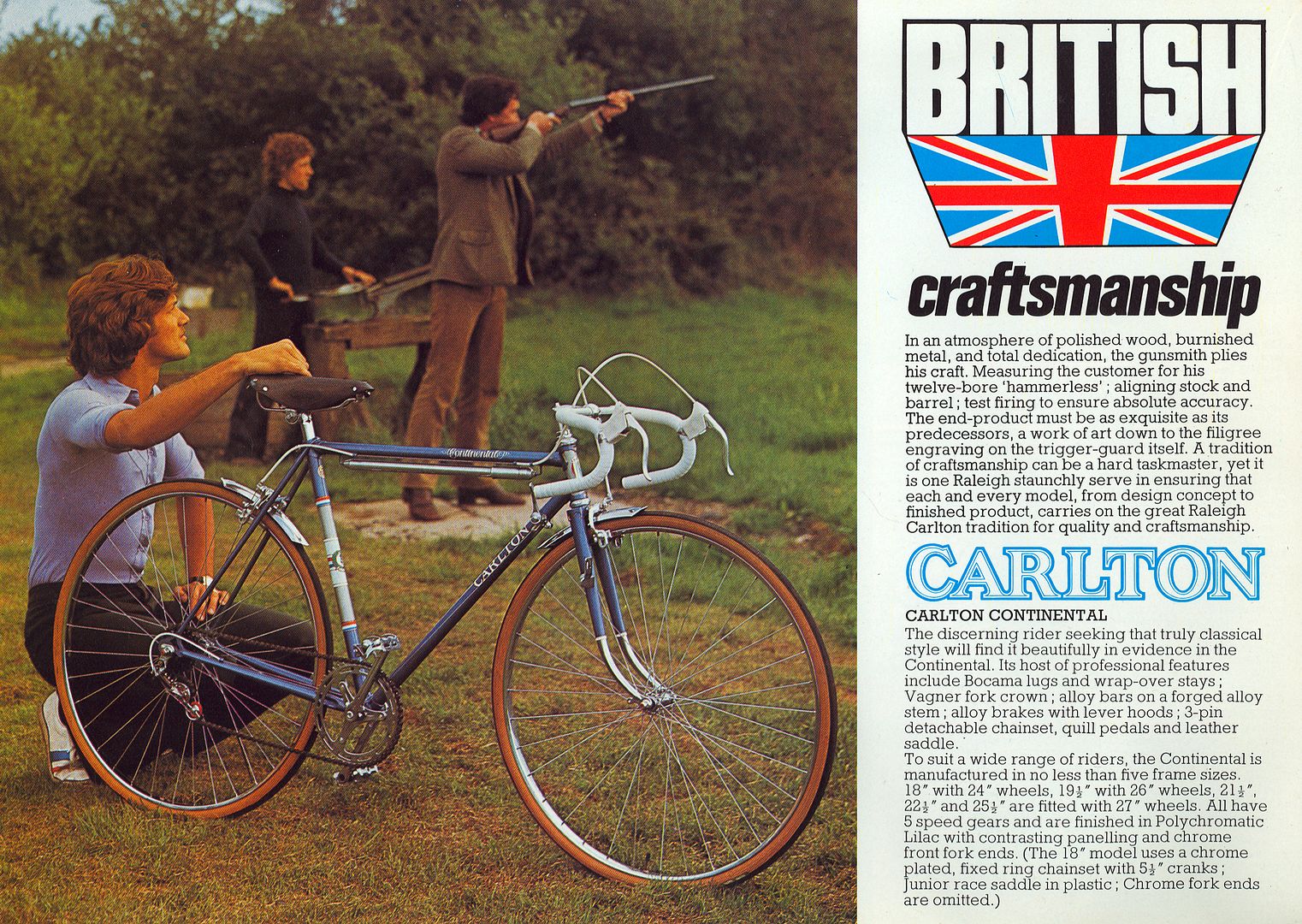 New decals and colours for this year.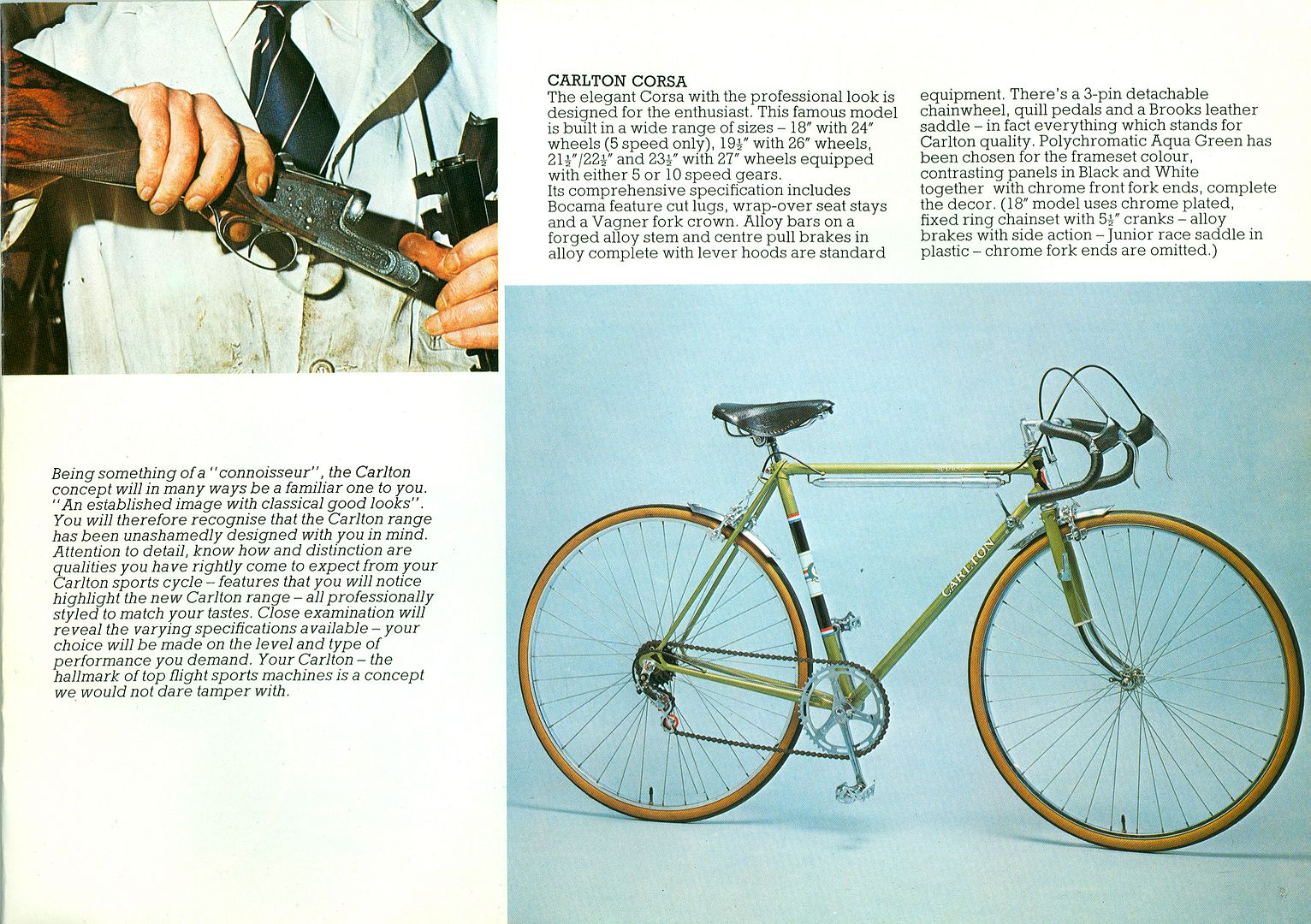 The 531 'Ten' was good value. The all-chrome Cobra was the one I wanted.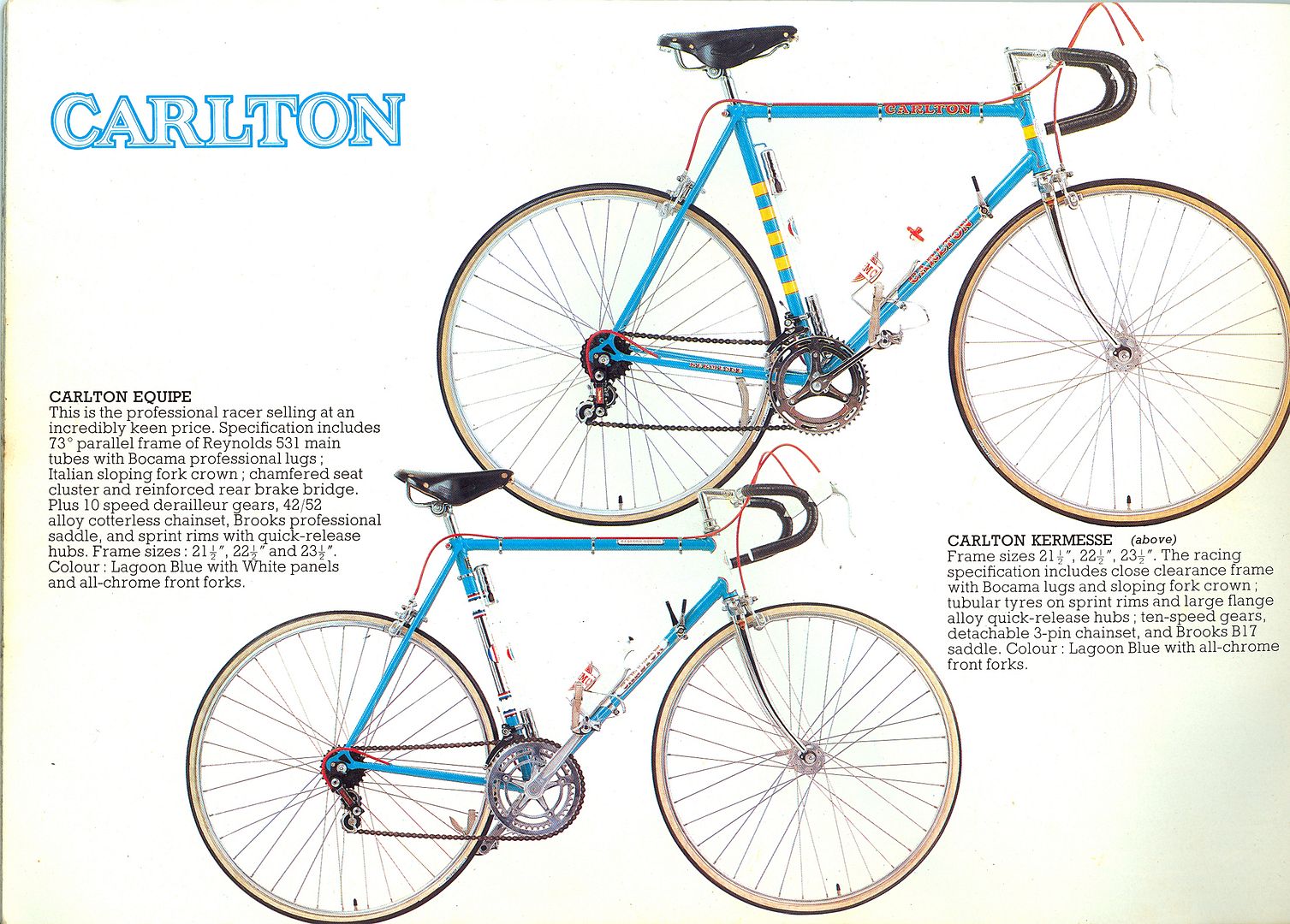 Equipe and Kermesse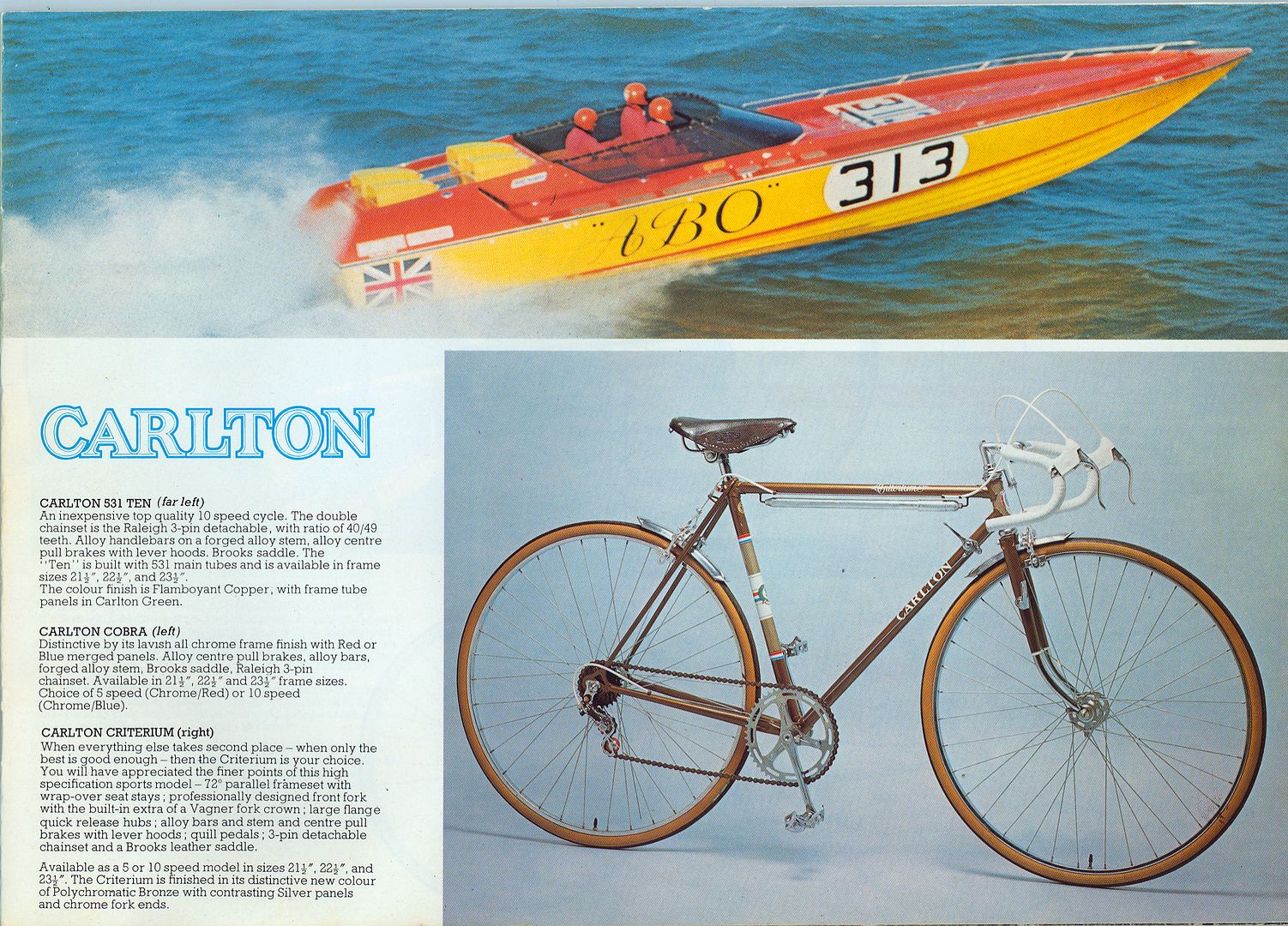 Criterium from around 74/75. Great looking machine.
Sun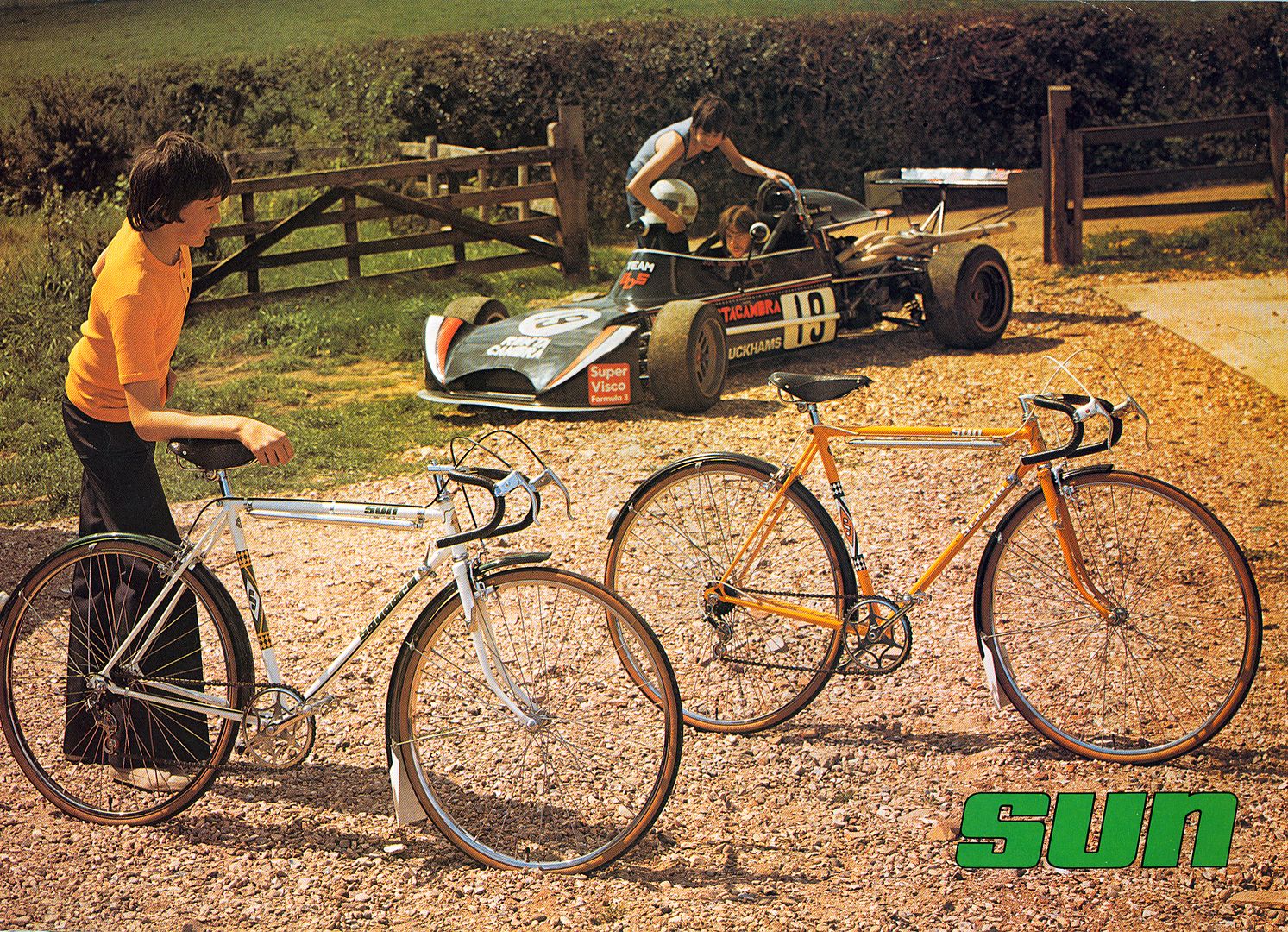 (Check out the ludicrous centre parting on the driver bonce!)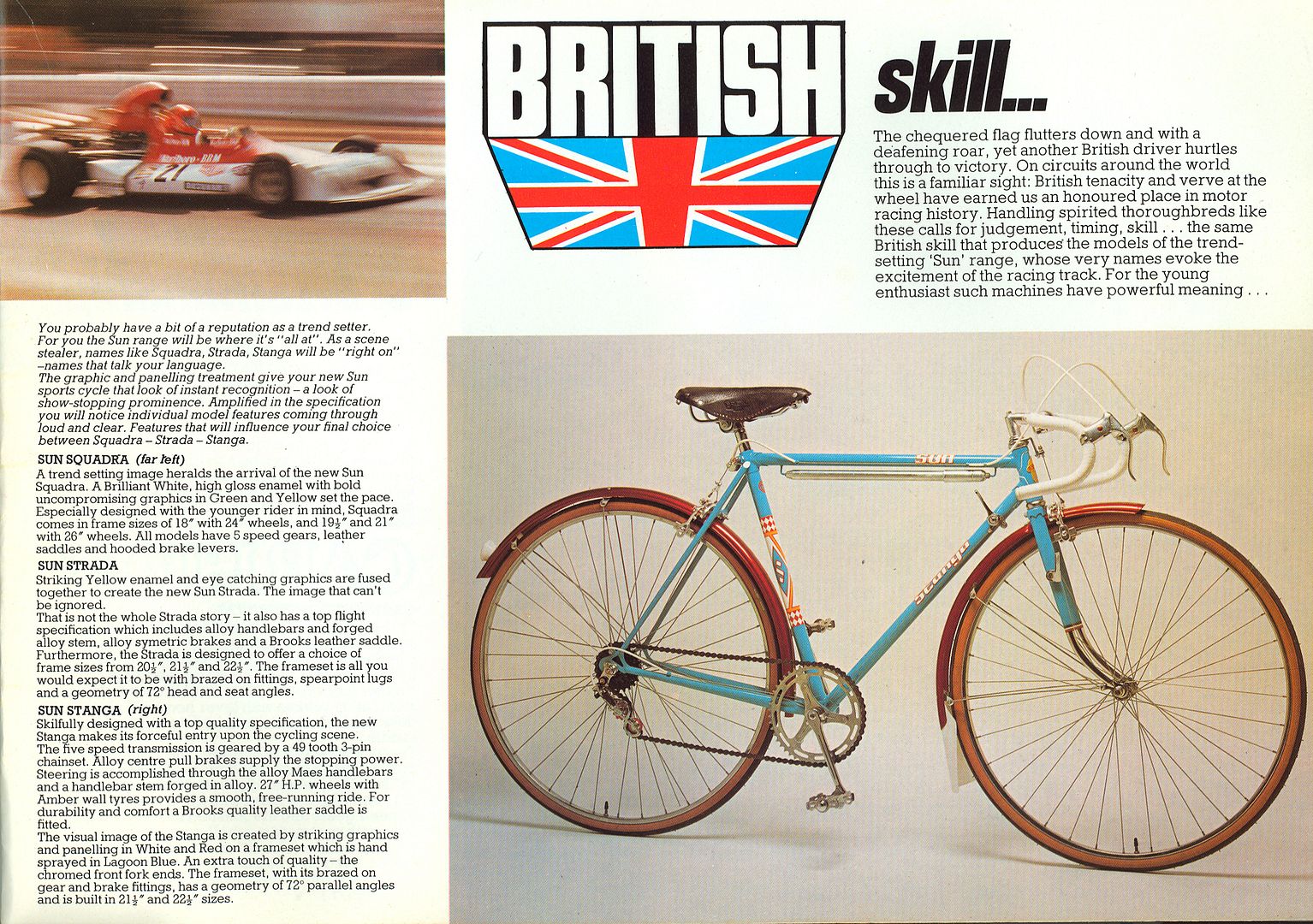 A marque which was built at Worksop from 1960. Now sadly a memory like Carlton.
Ill scan and post some more from these catalogues soon - the rest is mainly Raleigh stuff.