As requested a few more scans form the two catalogues. More bad Freemans models too as well as the bikes!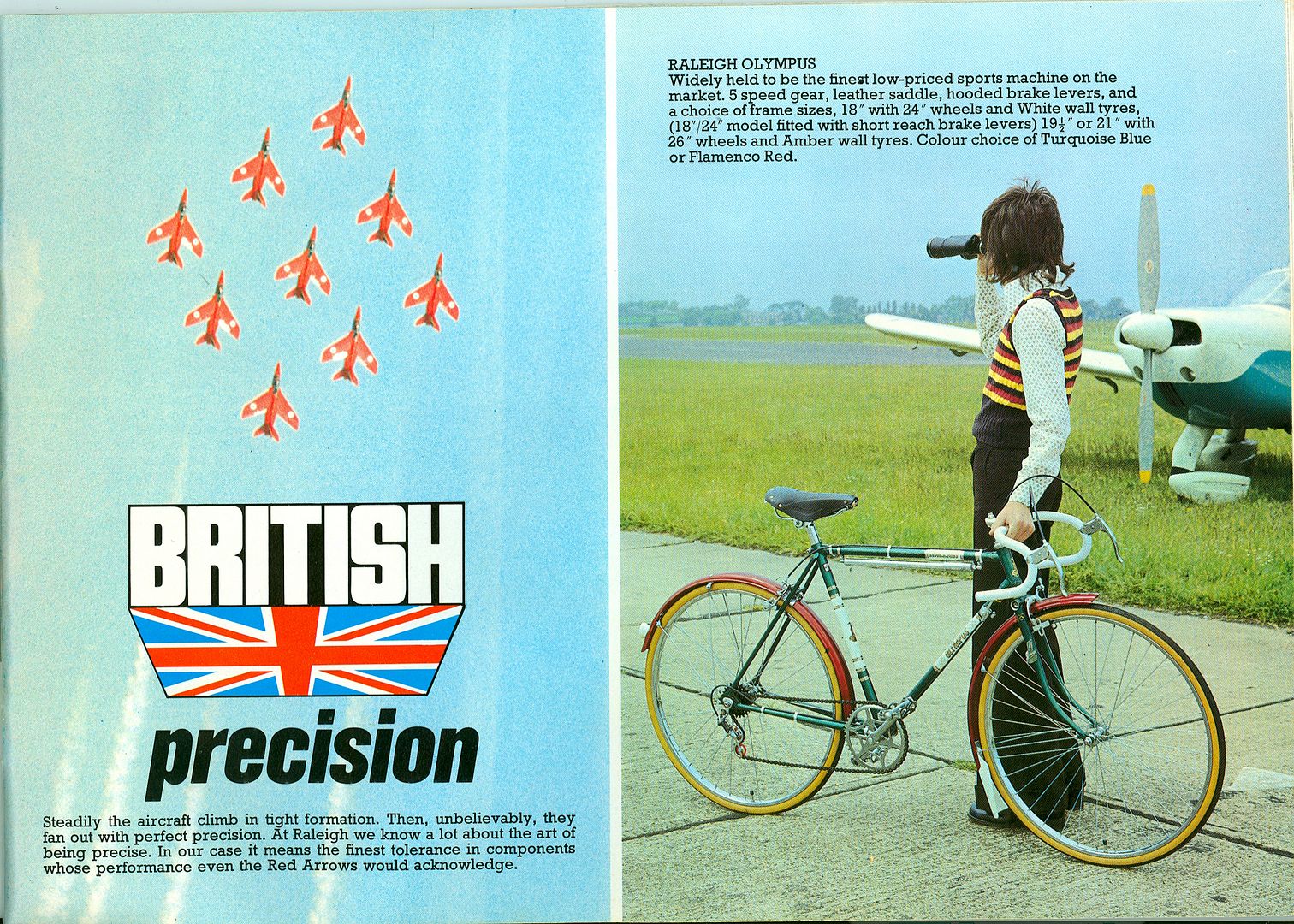 My first proper drop bar bike. Cant say I ever wore a tank top on a bike....
The Nimrod was the entry level 27" wheel bike in the Raleigh range then. It had braze on gear and brake fittings, although everything else was steel.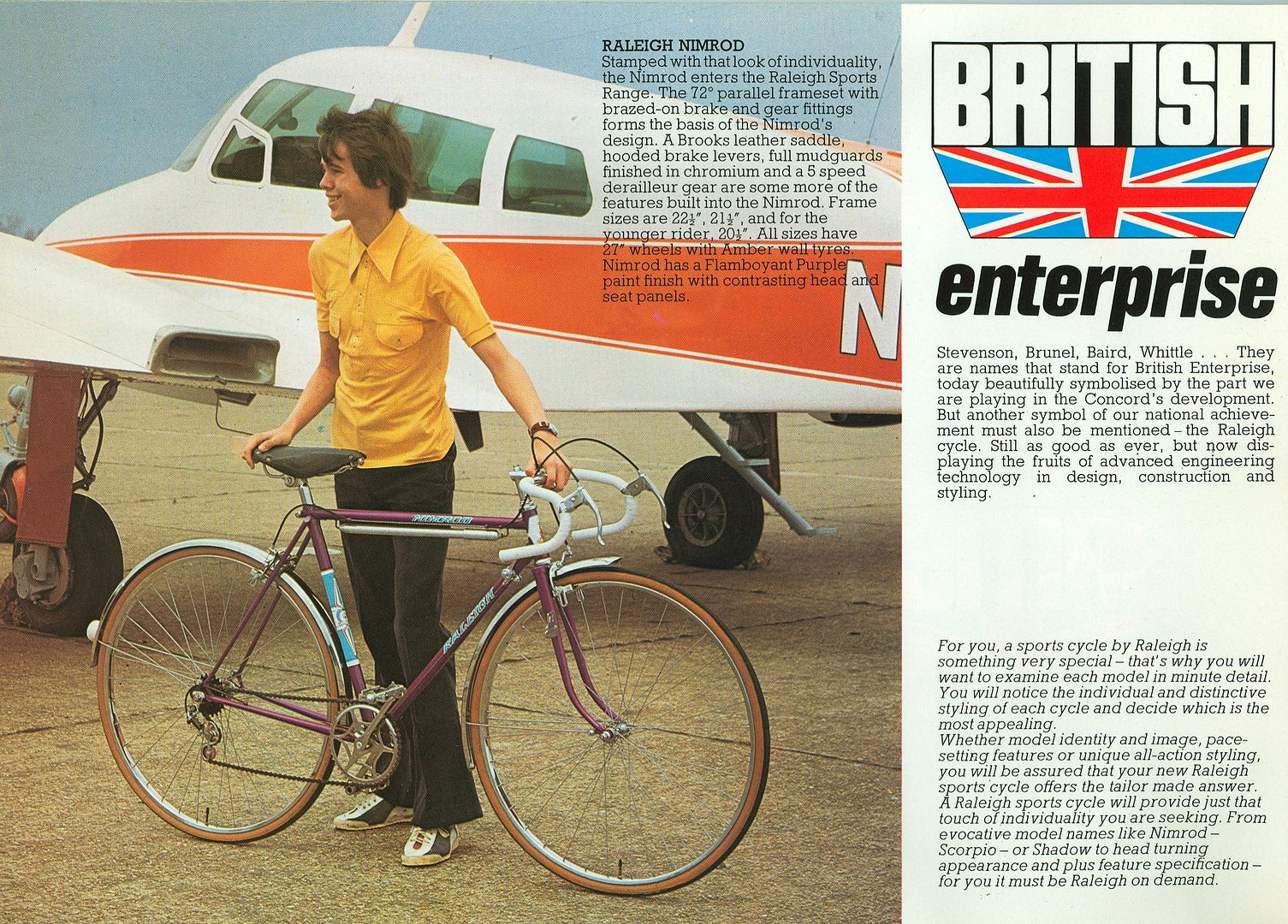 Up from the Nimrod was the Scorpio...
Now we have something a bit better, the Europa. This really looked the biz in the 1970s and in my view Id have one as well as a Carlton like them that much. A friend of mine had one and it looked class in that livery. Gave Raleigh some much needed kudos and image points in my view.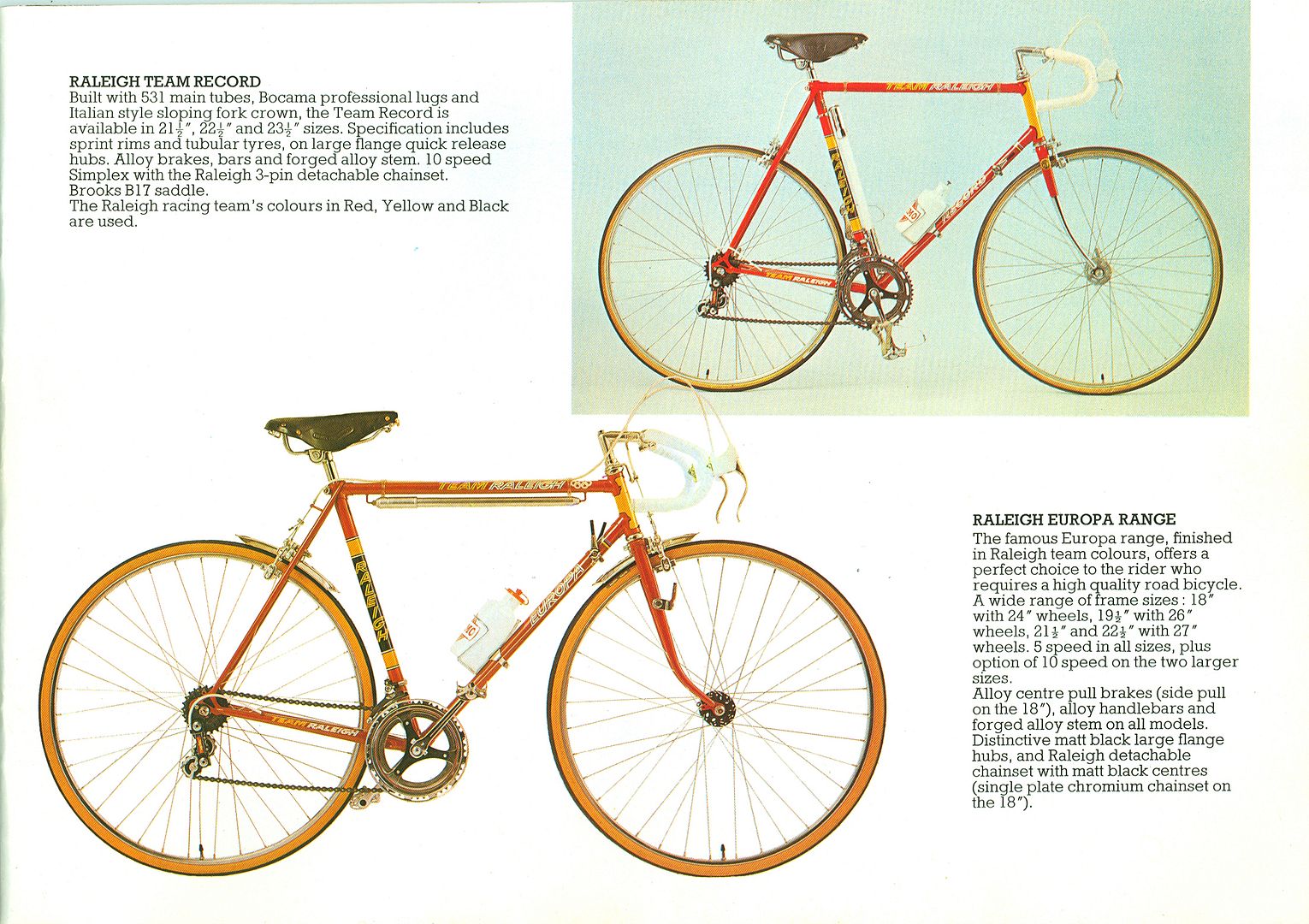 From around 73 Raleigh also had the Flyer and Rapide, Flyer wasn't a patch on anything else that had previously carried this famous name.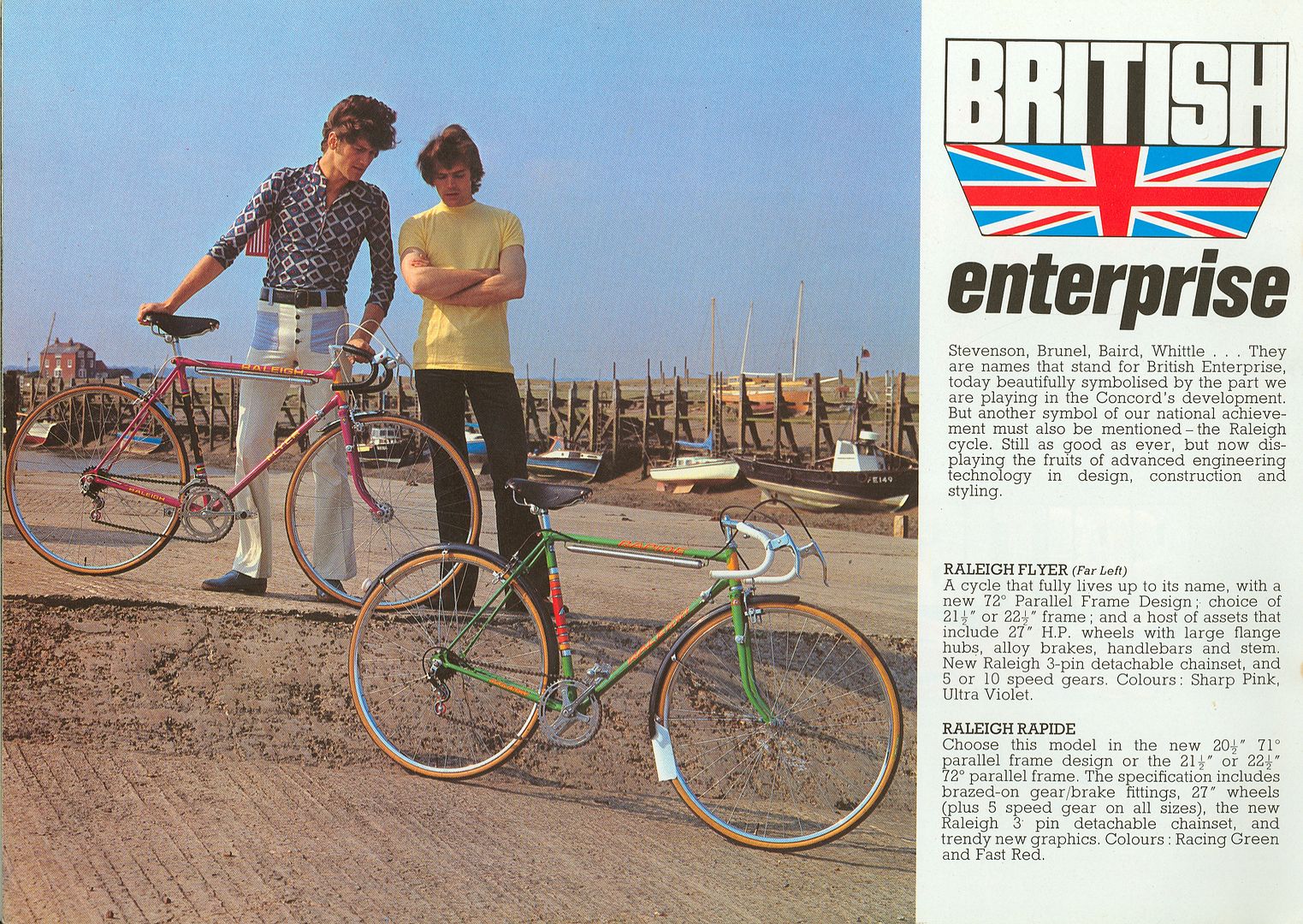 Hustlers were pretty common then, including the earlier green and gold colourway models.