A few selected scans of some of the goodies that were available at this time.

For the moment Ive just scanned the Carlton bikes. Ill scan a few more pages soon.
Both catalogues are near identicle except for minor changes to colours/specs of the cycles depicted. Both are full colour and A4 landscape format.
Some bits from the 73 catalogue.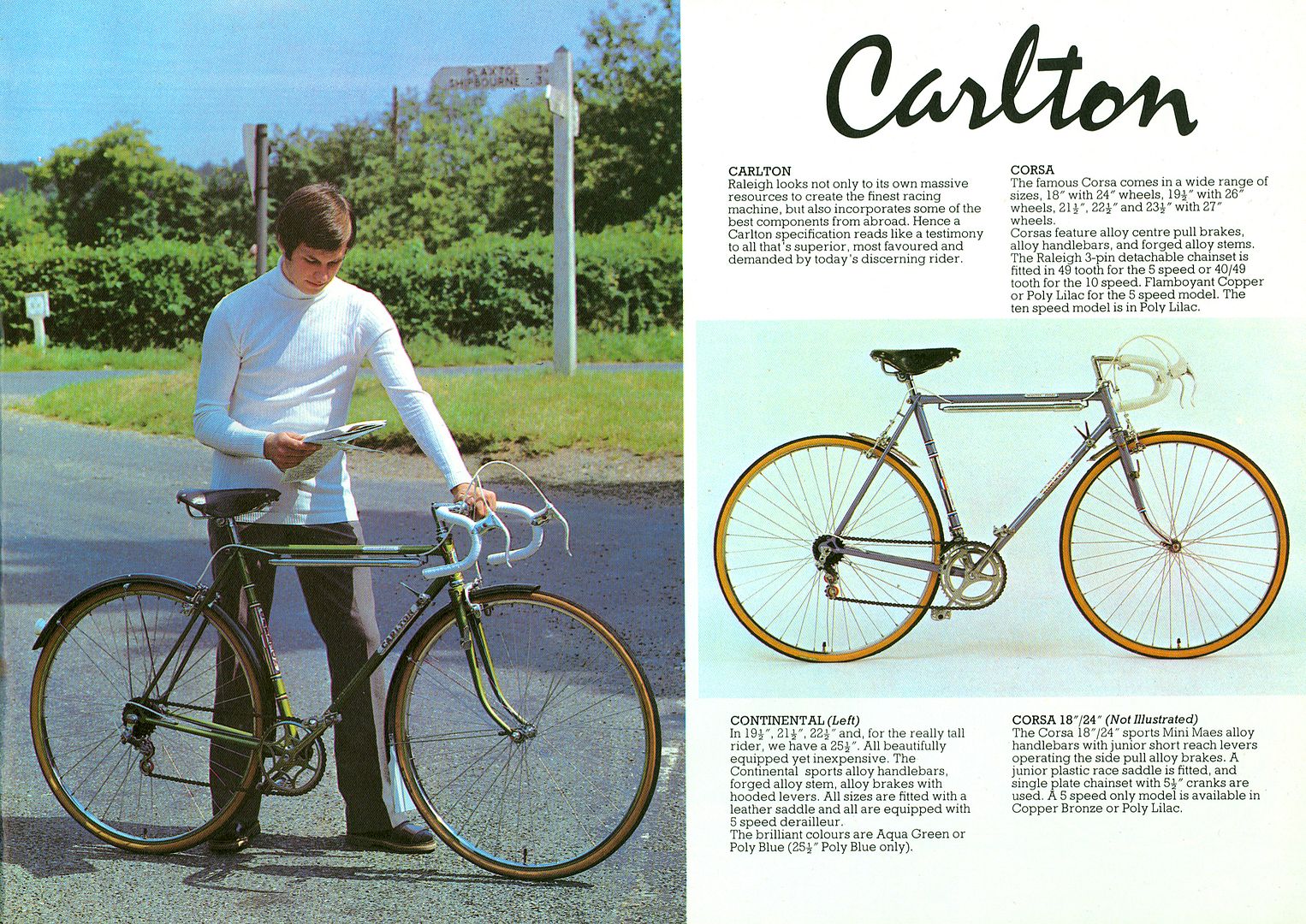 Continental/Corsa. This chap looks too smart to be riding a bike, his flares will get caught in the chain. Jesus boots aint too good on a bike either!
A Criterium in mauve. this was the top spec road going bike for the masses then, apart from the Equipe and Kermesse
74/75 catalogue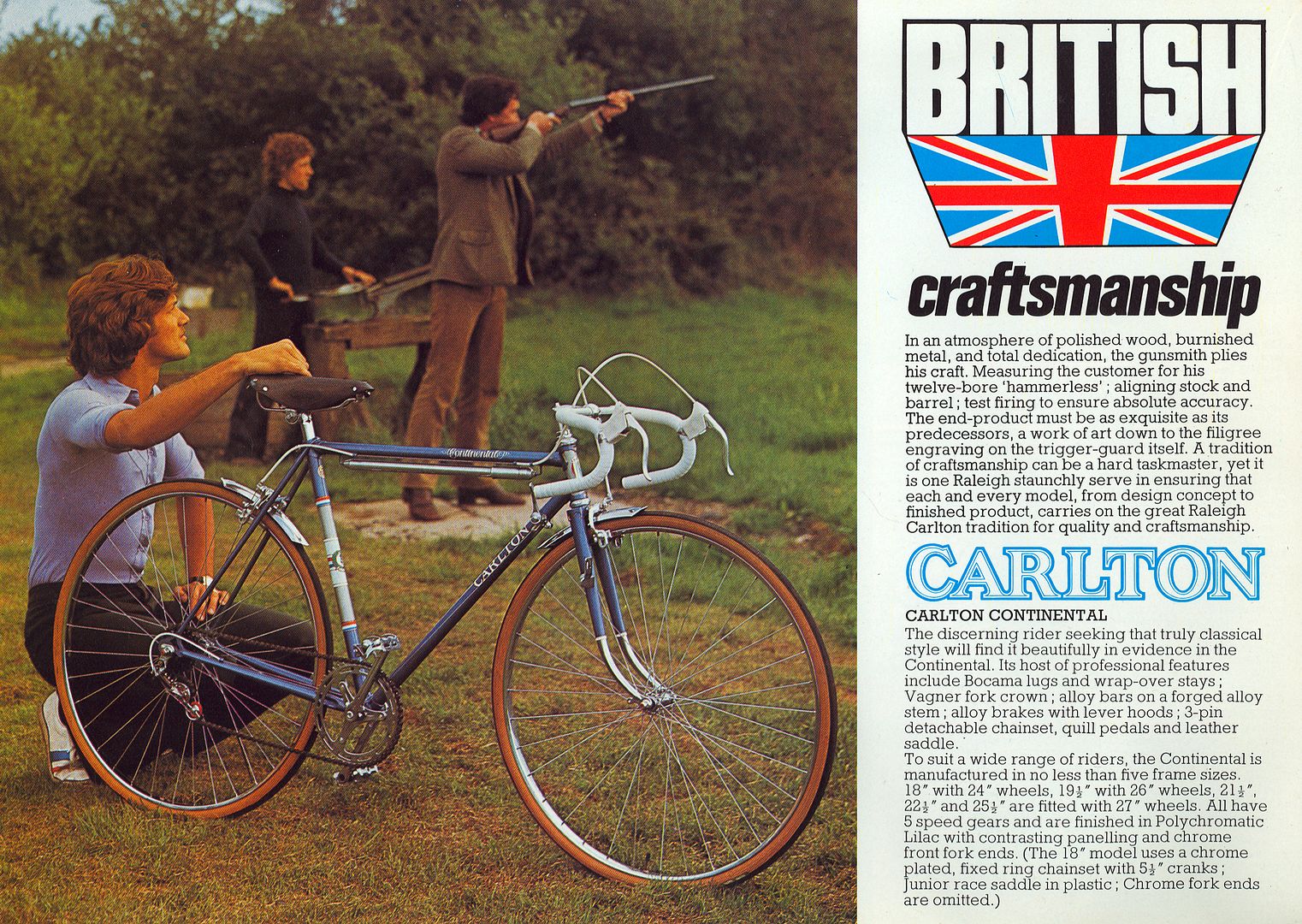 New decals and colours for this year.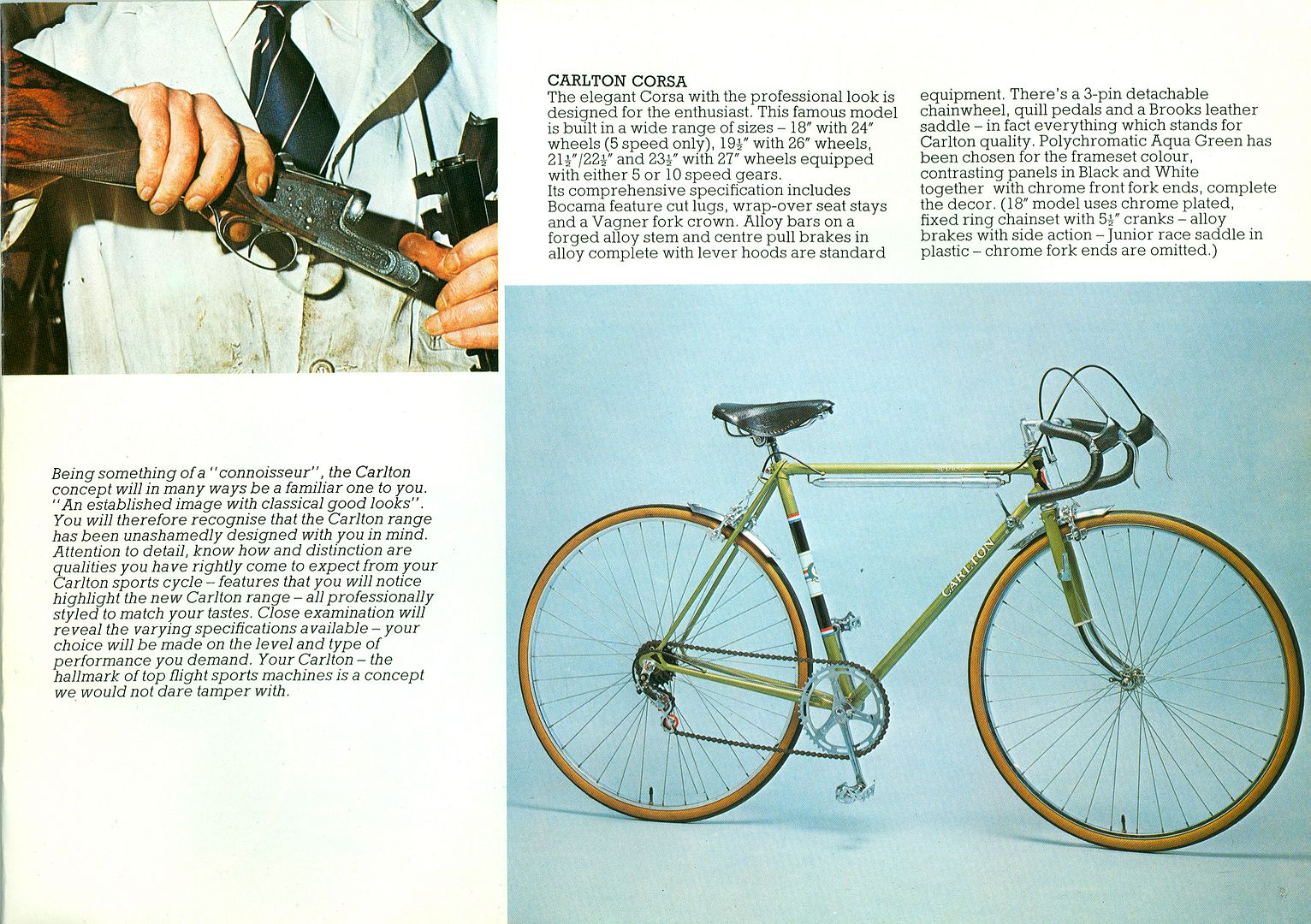 The 531 'Ten' was good value. The all-chrome Cobra was the one I wanted.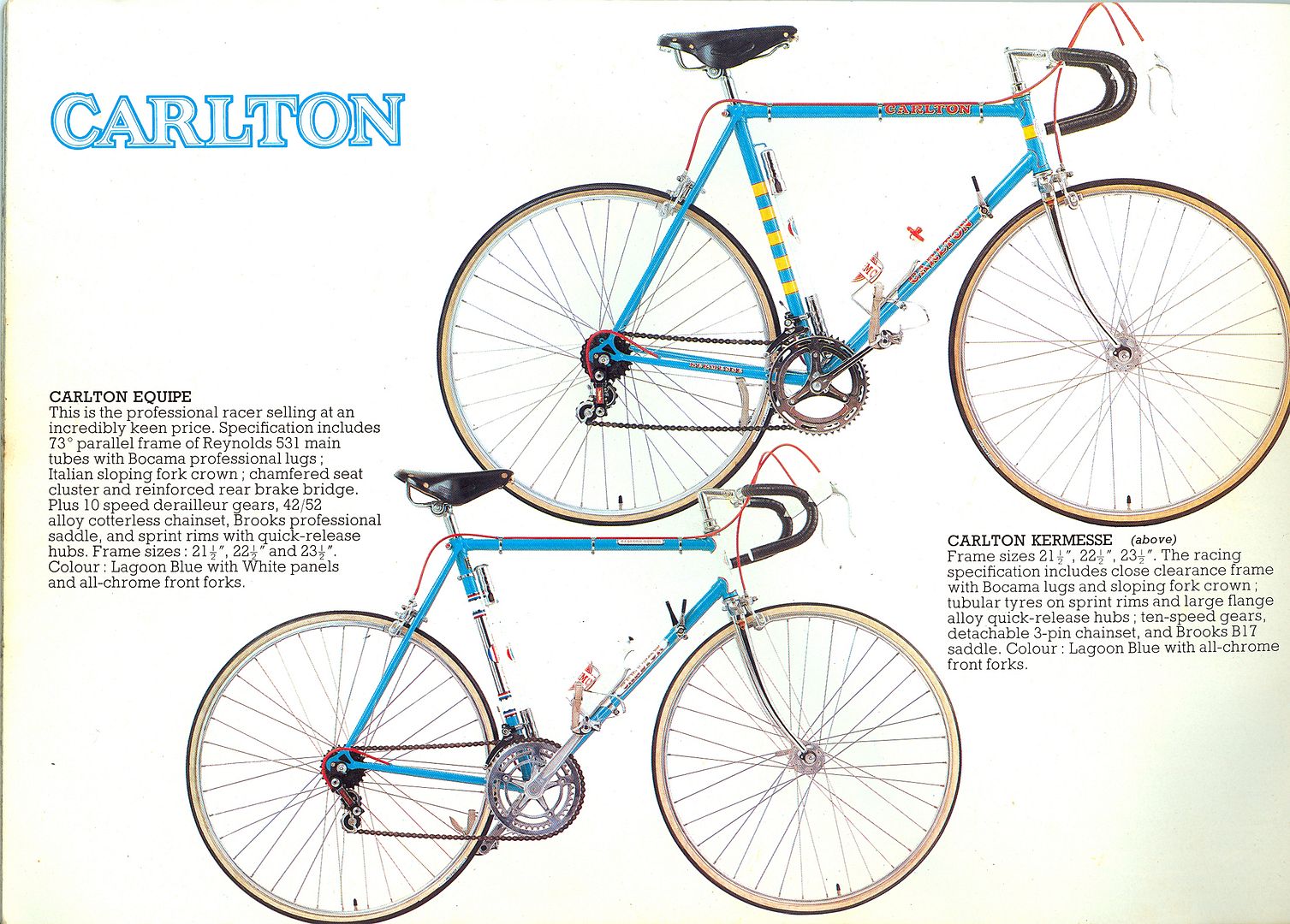 Equipe and Kermesse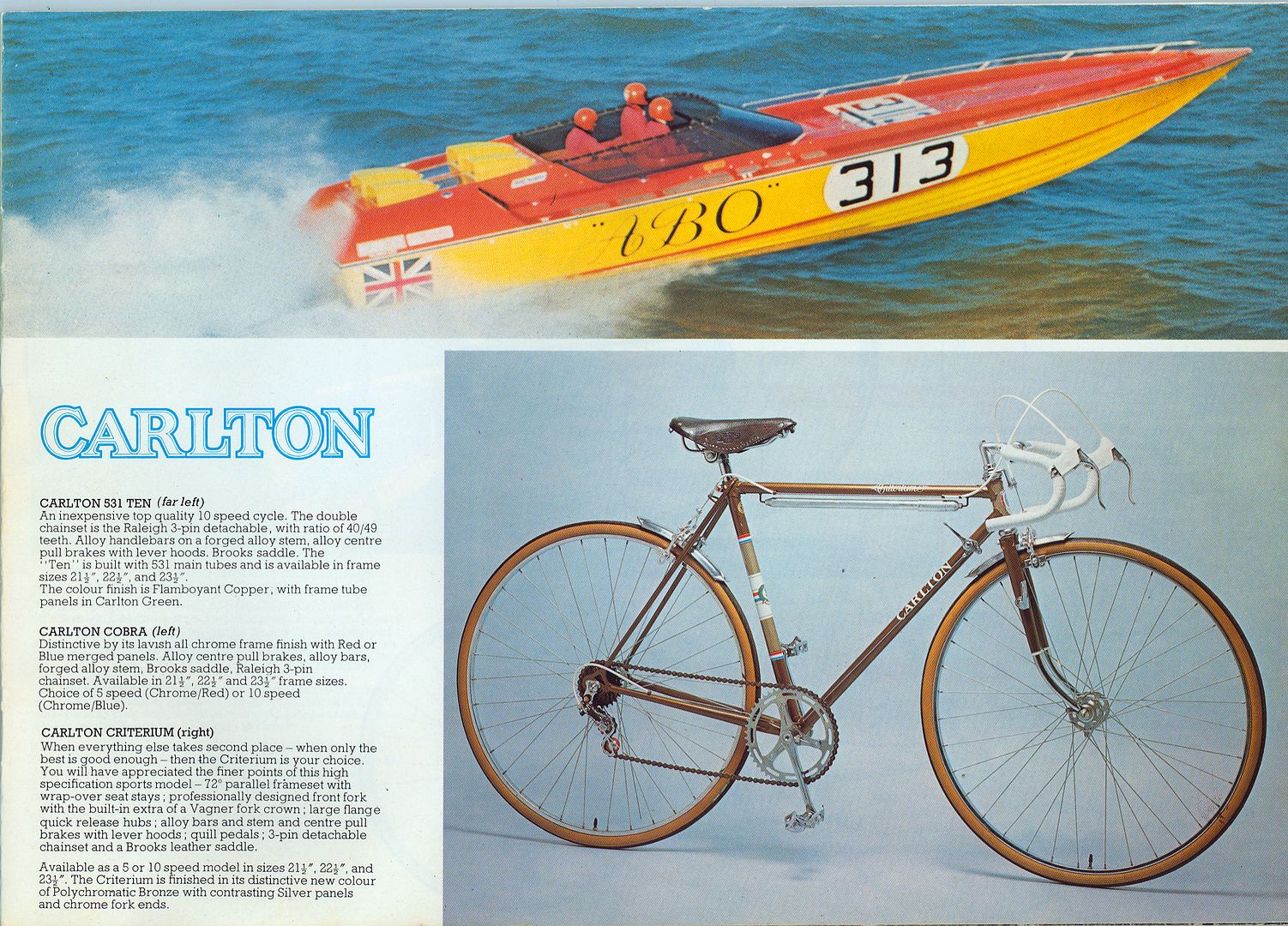 Criterium from around 74/75. Great looking machine.
Sun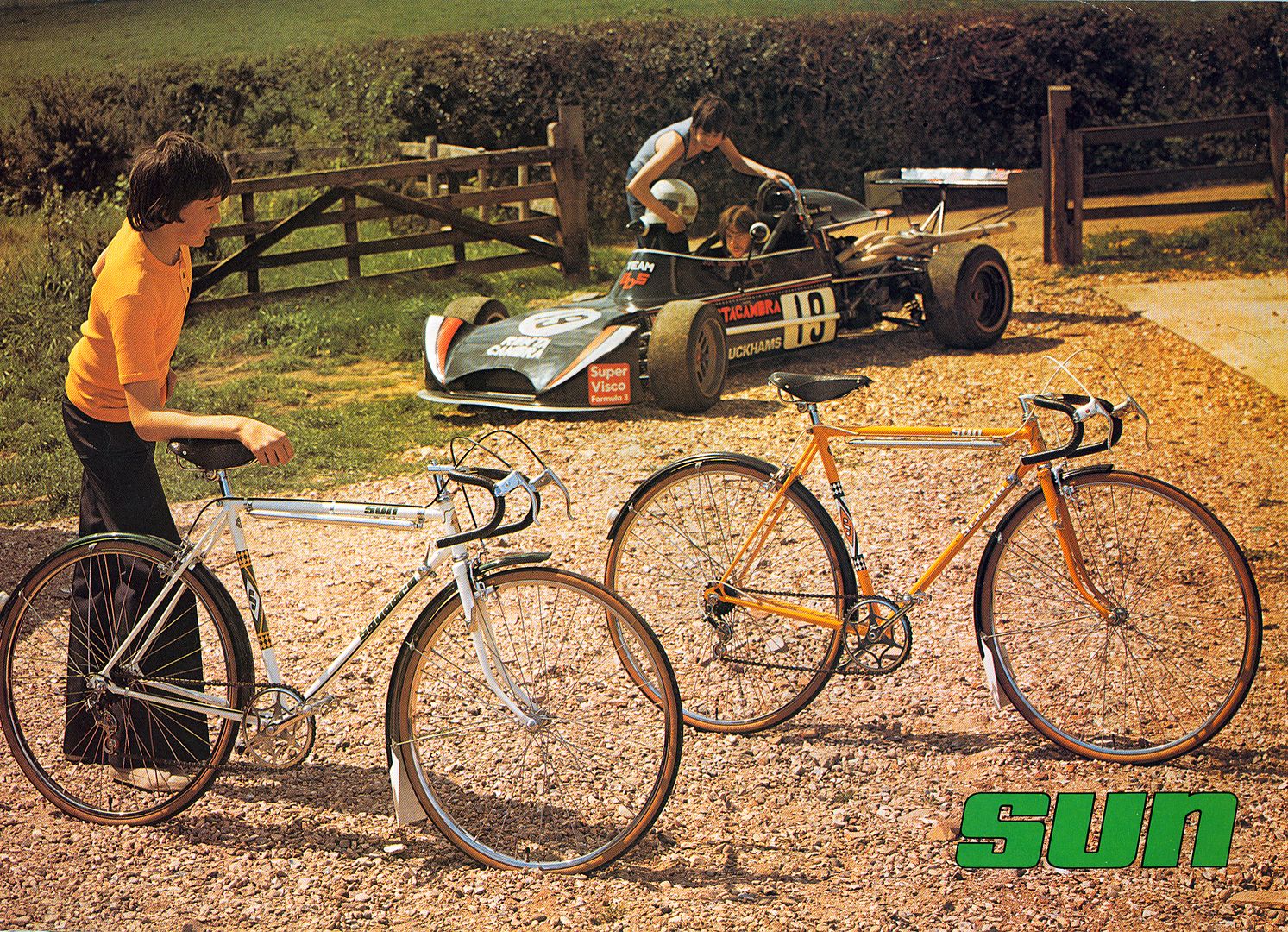 (Check out the ludicrous centre parting on the driver bonce!)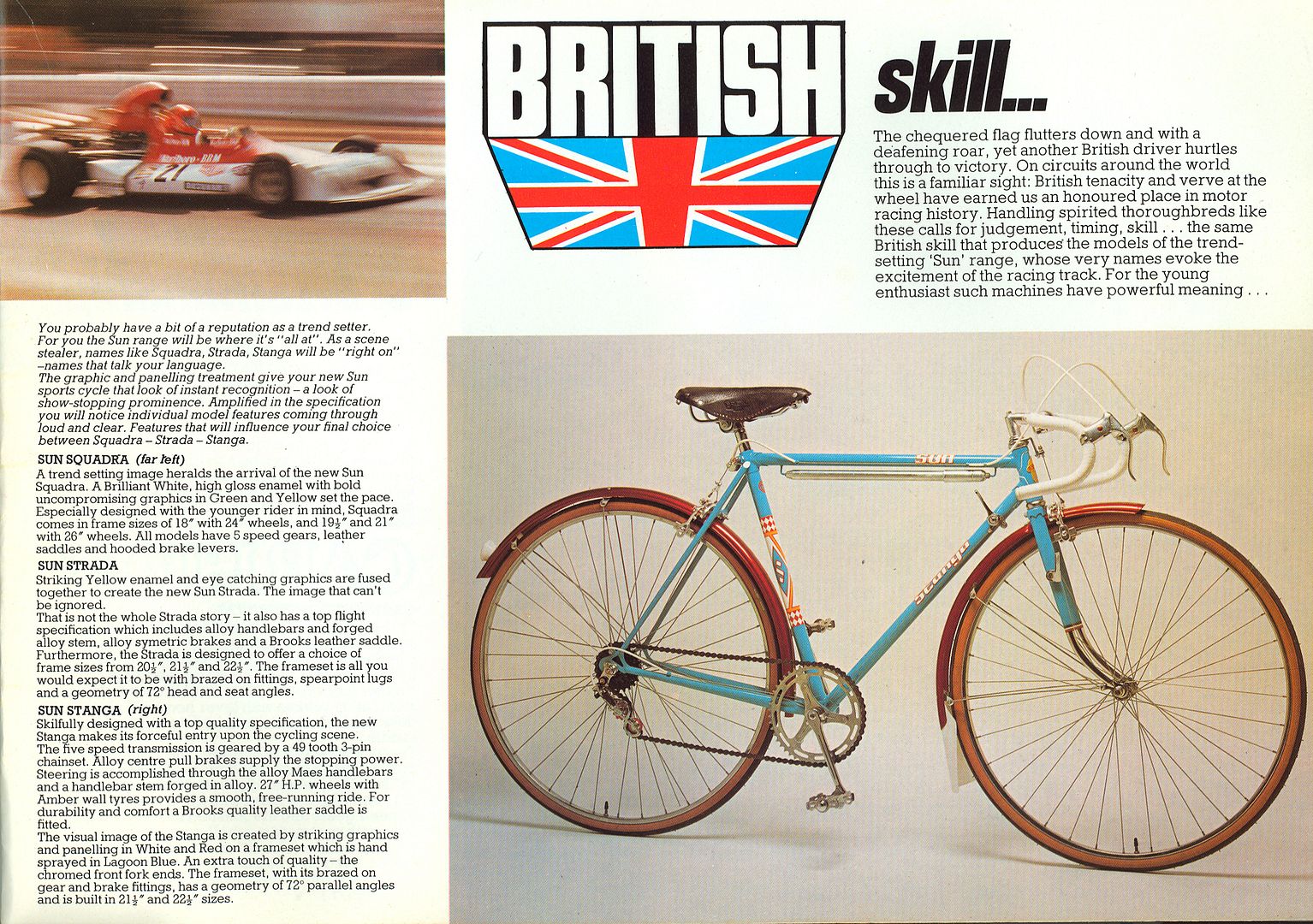 A marque which was built at Worksop from 1960. Now sadly a memory like Carlton.
Ill scan and post some more from these catalogues soon - the rest is mainly Raleigh stuff.