So the day started the night before, as ever, with drinking some race fuel and finishing fitting my Gore Tex Ride-On cables. Man they are gooooooood! A few squirts of oil and the steed was race prepped.
I on the other hand was not race prepped. I was, and still am overweight and unfit.
WB2 met me at 9am. Bikes loaded up, we set off. WB2 had not had the pleasure of the full Golf R experience. So I booted it off to meet Godders. I could physically see WB2 bracing himself as we approached roundabouts (the R's hunting ground) at break neck speed, clinging onto the side bolsters, white knuckles and upper body stiffness. No tire squeal, just massive amounts of grip from all 4 wheels. And the gentle sound of paint being eroded from the DeKerf's tubing as it jumped up and down in the back.
We met up with Godders on the 272 and finally arrived at the Car Park. Jammed packed with riders enjoying the last weekend before they had to go back to work, we had to squeeze the cars in.
The usual faff (by me) and we were off.
It was like a scene out of Gorillas in The Mist. Visibility in places down to 100ft, eerily shrouding the forest. And with the clicking of cleats, the three Silverbacks on old bicycles trundled off into the mist.
I've never been to the Surrey Hills before and I have to say I really enjoyed the trails. I'm a MASSIVE fan of the Big Dog Course at Stanmer Park. In fact I'd go so far as to say it's my favourite course of all time, and this is right up there with it for quality. The course was relatively dry, bar the odd patch, mainly due to the sandy soil draining well. Grip was good. I'd highly recommend it for training and having fun throughout the winter.
Strava was on, making notes of how unfit I was on the uphill sections. It also recorded how middle ranking I was on the downhill's, which I can only put down to the fact I am riding a retro P7 with Pace MXC forks. The times the others have put in must be on carbon Full Sus bikes.
A blast down Barry Knows Best had me going last and having to undercut WB2 on one of the hairpins to get in front. I even cheekily overtook some other poor bloke halfway down too….weeeeeell, it's the only time I get to overtake at my level of fitness!!!
Eventually we arrived in Peaslake Village. It was like a scene out of Band of Brothers, when they all meet up in Caan after the Normandy Landings. Literally hundreds of muddied and bloodied, battle hardened MTBers talked about how they'd diced with death in the mist, over a lovely cuppa and a cheese straw! Godders joined up with his mates from the 5th Armoured Full Suspension Division for a bit of a chin wag and returned to us re-enacting the scene out of The Inbetweeners….Bike friend, new bike friend!!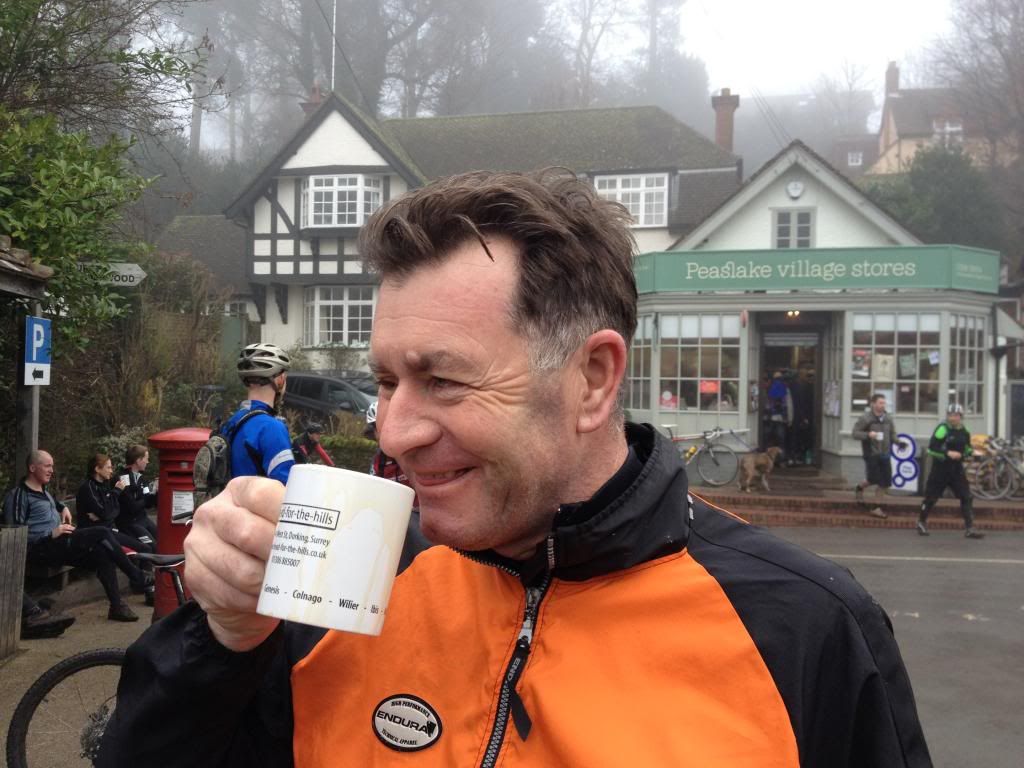 Charming, as ever!!!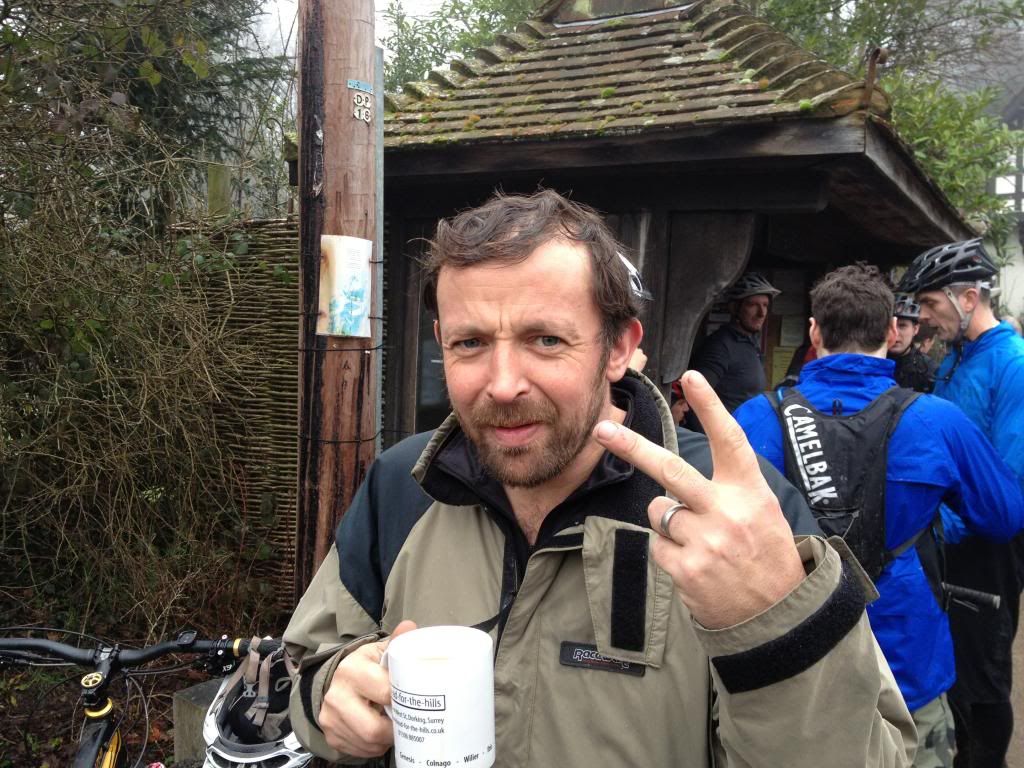 The Three Steeds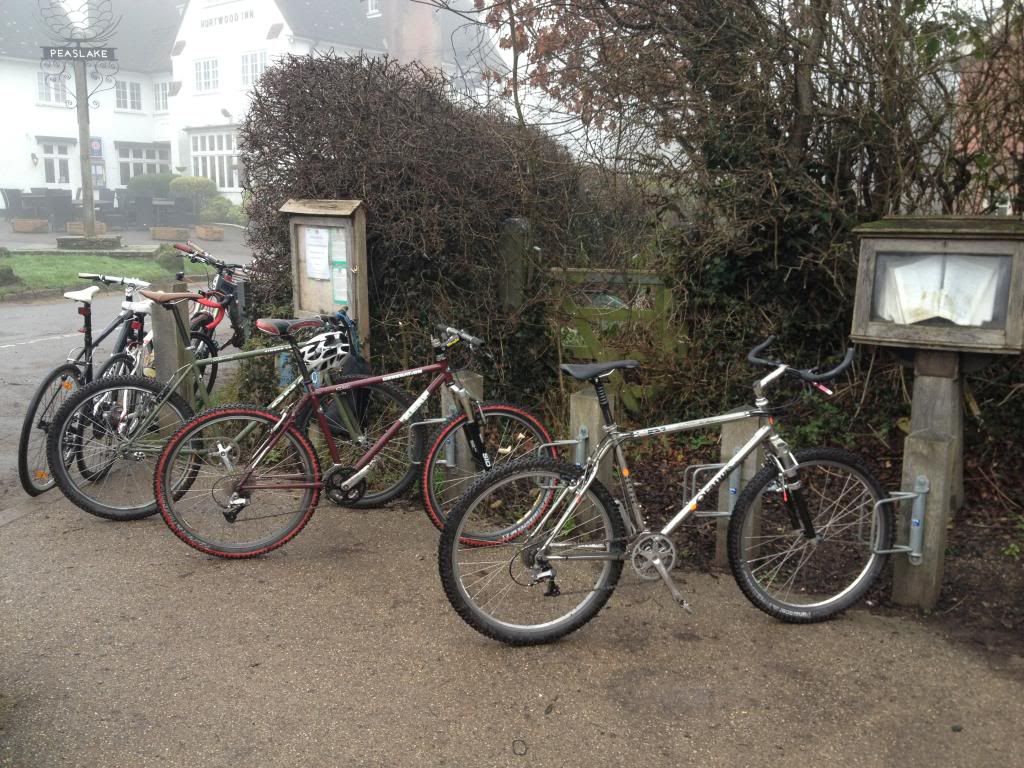 Whilst there I found that there was another die-hard fan of Orange Mountain Bikes.
He even had the Orange roundel sticker on his head tube!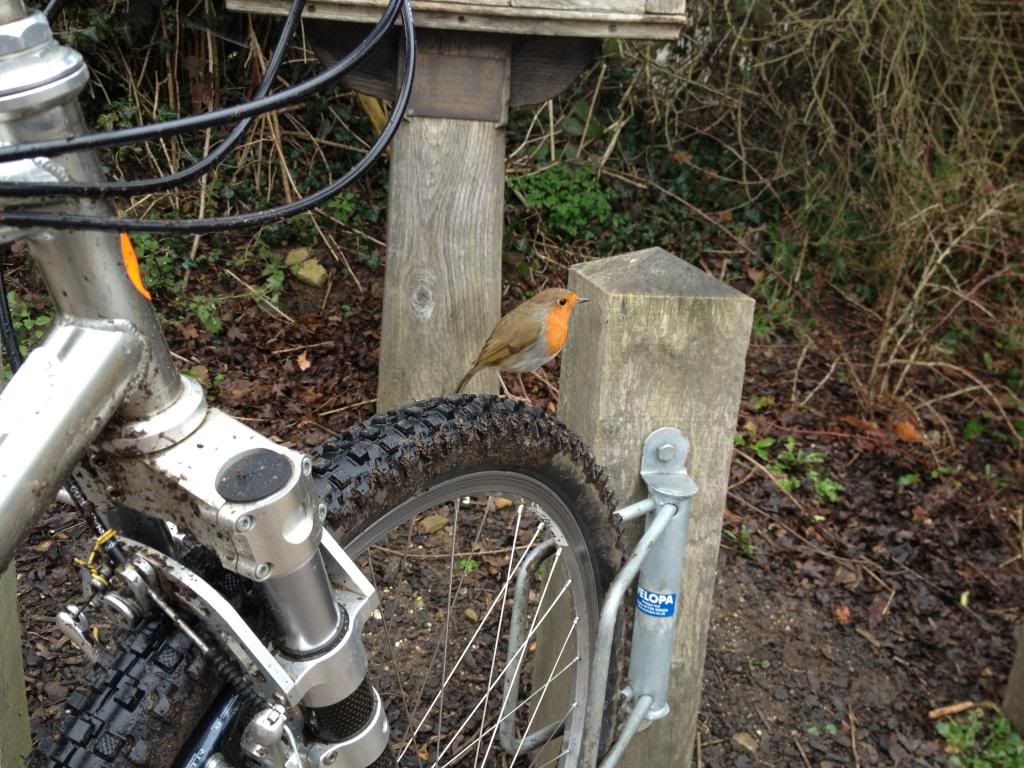 Off on a relentless climb we arrived at the top. Apparently you can see The Shard in London and as far as Lancing College. Yeah right!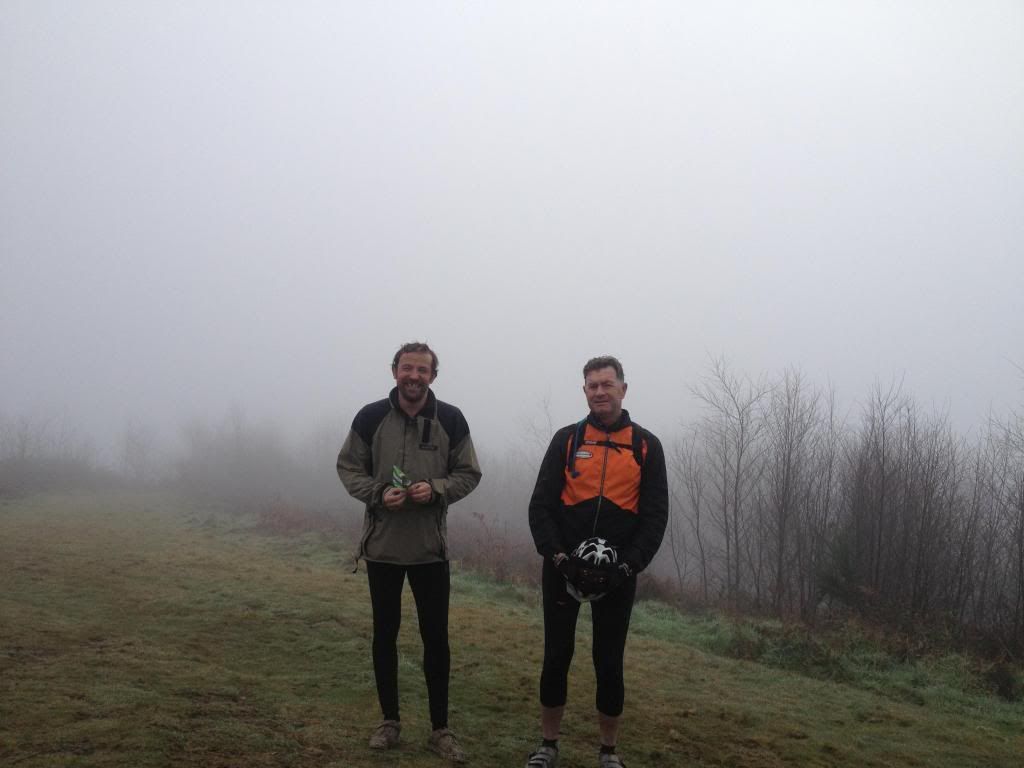 Yogurt Pots was being repaired so we attempted this later in the day and it appears they've created a new route to get out of the quagmire at the bottom of the old bomb holes.
A brief pause to admire the trees and spread the love…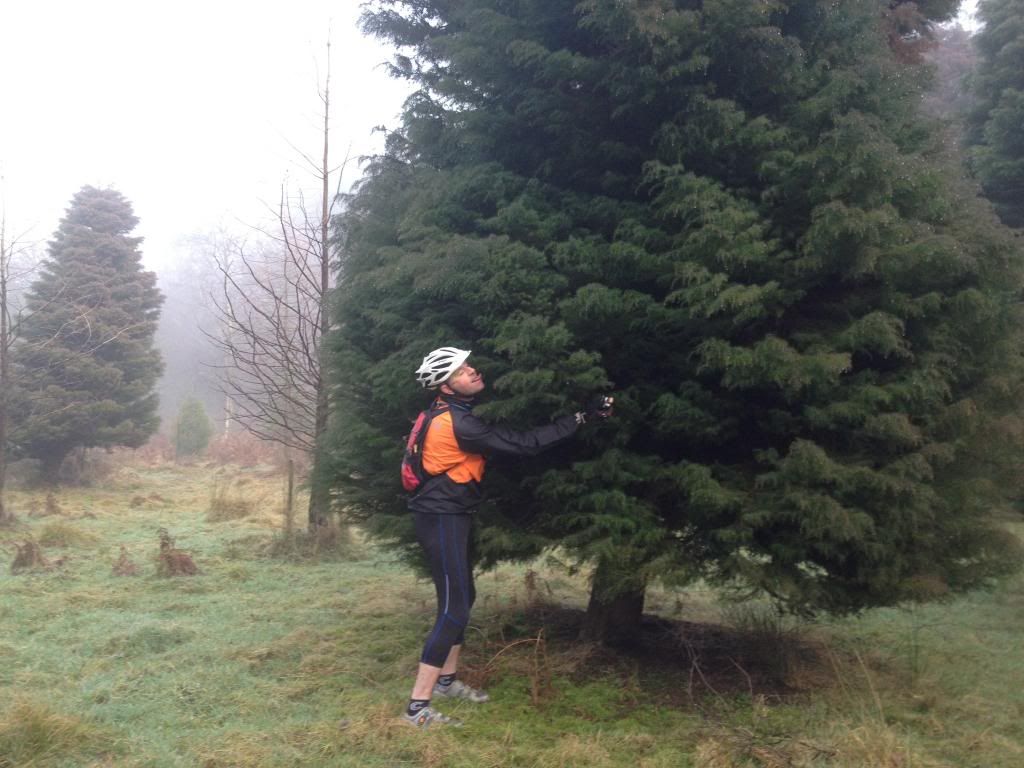 A moment of panic ensued whilst both WB2 and Godders stuffed their faces with Snickers and thought to themselves simultaneously "Shit! Did I leave the gas on….????"
Then onto Telegraph Row, for the second time that day. Now, a word of caution for Strava users out there, as I knew the route I thought I'd now go for a good time. Problem was, I was totally exhausted. I could pedal, but my ability to grip the bars properly had gone, let alone reach the brakes. My arms were also dead so there was no hope of correcting my line with a yank up and hop…so going far faster than I would normally if I didn't have the Starva Monkey goading me on, I entered the bomb hole mid trail and couldn't correct my line on the exit. BANG, SMASH! Pulled myself straight up and got back on it…still managed a PR!
A great day out was had, and I fully encourage you all to come and join us every Sunday, I know I'll be trying my best to get there most weekends….