They say a picture says a thousand words, so I'll let them do
most
of the talking...
The day started out really at 5.30pm in London on Friday, when I finished work and proceeded to carb load by consuming 5 pints of Doombar, when I also thought it would be a good idea to load up on ethanol based liquids, in an attempt to emulate motor racing fuel science. This meant the consumption of a Jager bomb and two shots of Tequila.
I awoke at 7.30am on Saturday morning to find that it hadn't had the desired effect! One day my experimentations
will
work. I will not give up on perfecting the ultimate pre-ride race fuel.
I met up with Purley Squire and WB2 at the Dyke car park and after some pre-ride faffing (by me) we were off. Mission objective, pick up Godders along the way and make it to Eastbourne. The weather was superb and within 5 mins of riding the dregs of last nights alcohol had worn off.
Here we go!!
WB2 with his famous Racing Fag
Just after we'd hooked up with Godders I saw a horse coming and decided to get down low to take a good photo. The respose I received from the grumpy rider was "You could have had me awf my Horse! They're prey animals don't you know, and you hiding in the bushes could have made him rear up and throw me awf" to which I thought….oh that would've been a real shame!
Anyway, here are our steeds...
Mine
Godders
Marcus' New De Kerf
Purley's
At Ditchling we encountered our first mechanical of the day. A sheered seat post clamp bolt on PS's bike....hmmm the saddle did look a bit suspect in the picture I took earlier... We had to make a quick detour to Lewes to see if we could pick up a spare, but not before effecting a classic zip tie bodge to prevent PS impaling himself, although we weren't quite sure if he'd enjoy that or not
Not long after Marcus got his first puncture of the day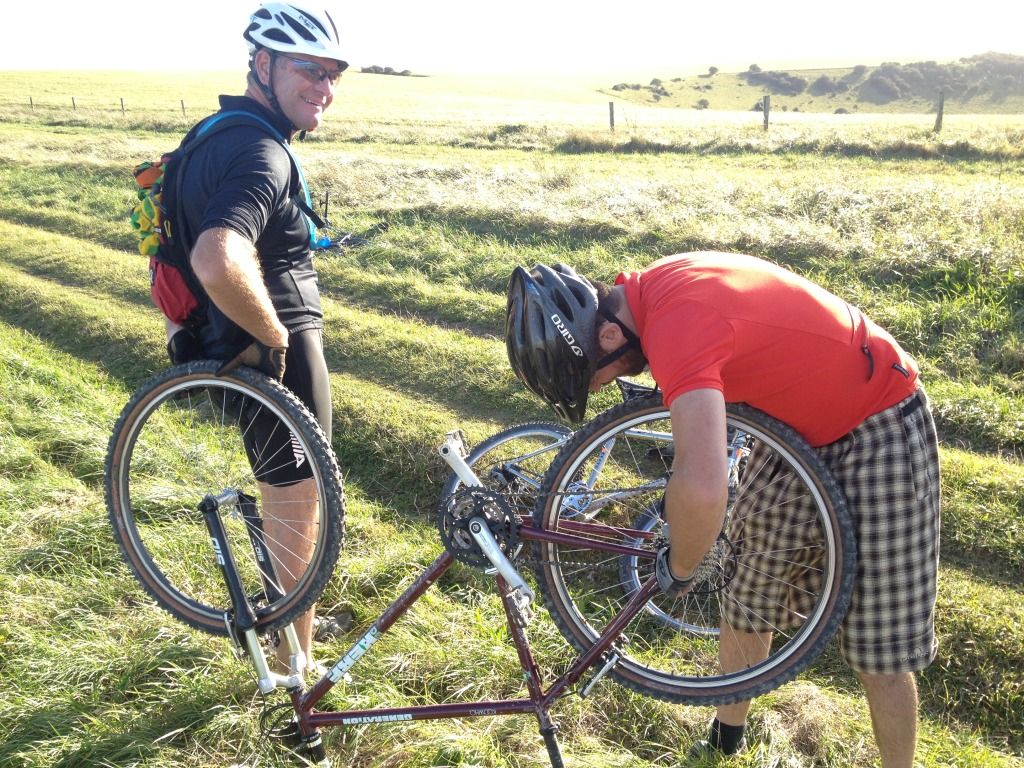 After a long pit stop and faff in the LBS in Lewes we headed off to eat up Firle Beacon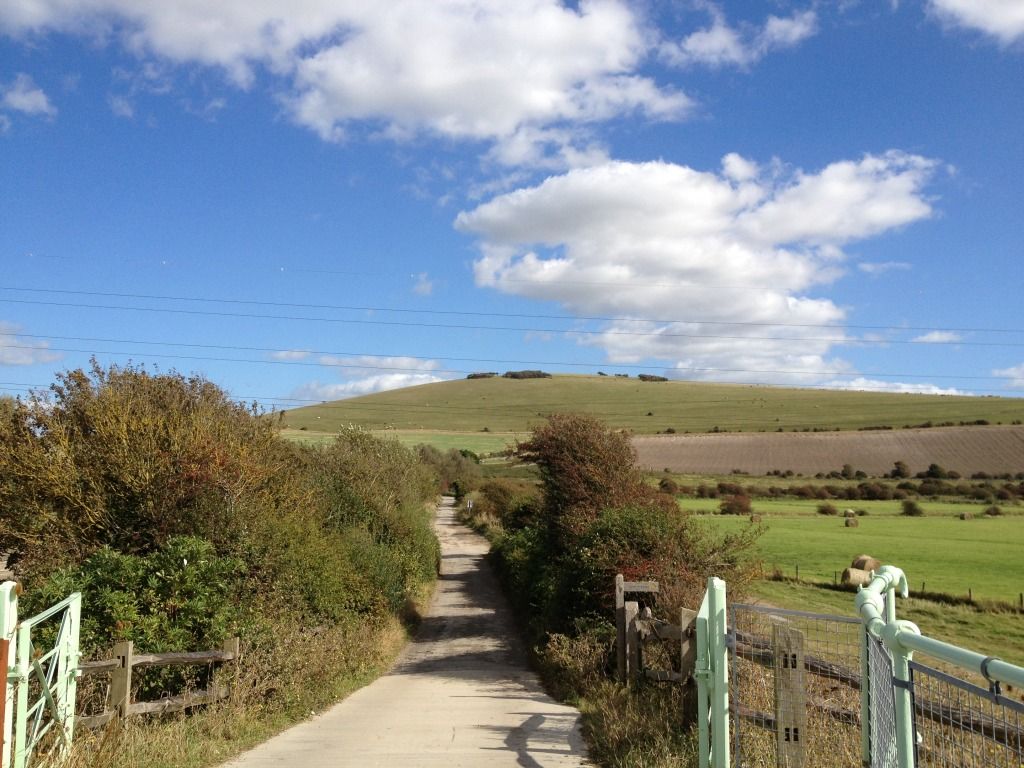 The winners view from the top
Racing tea and cake stop at Alfriston couldn't come soon enough
Onwards, and seemingly forever upwards…I don't know why we bother…perhaps it's something to do with the majesty of the SD National Park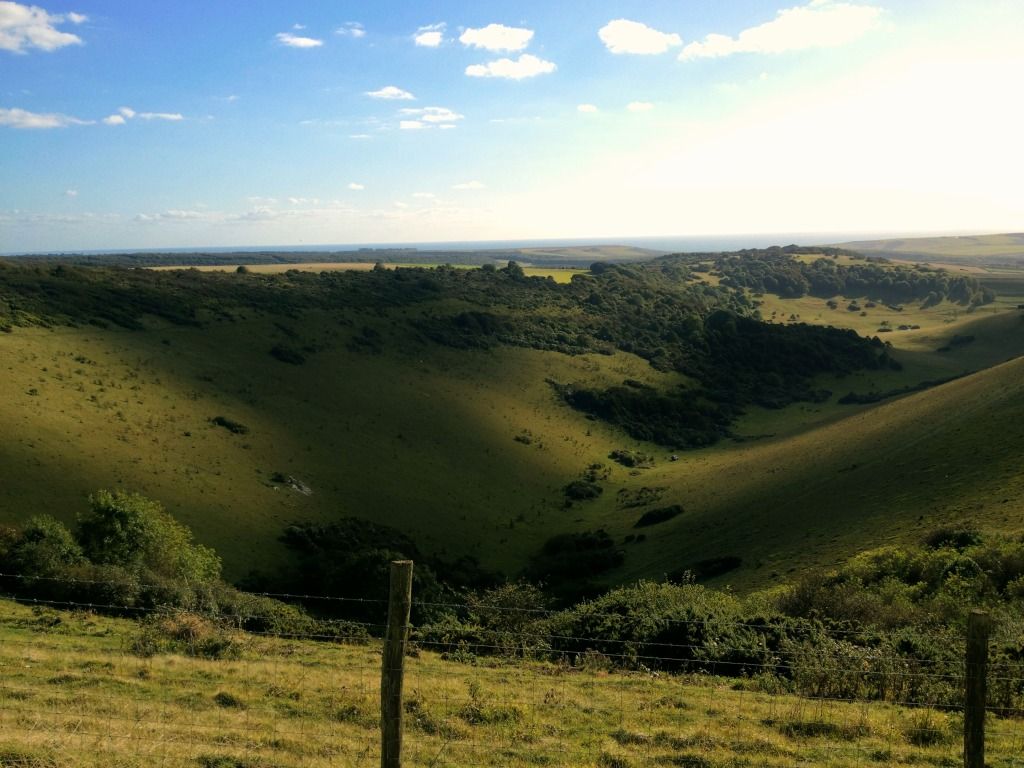 Silence ruled, no one spoke for at least 2 mins and for WP2 that's an eternity

Many more ups and downs later..
Finally we reached the peak overlooking Eastbourne and the flatlands beyond
Another WB2 puncture break (get some new rubber boy!) and we were finally smelling the fish and chips and beer.
Rude not to really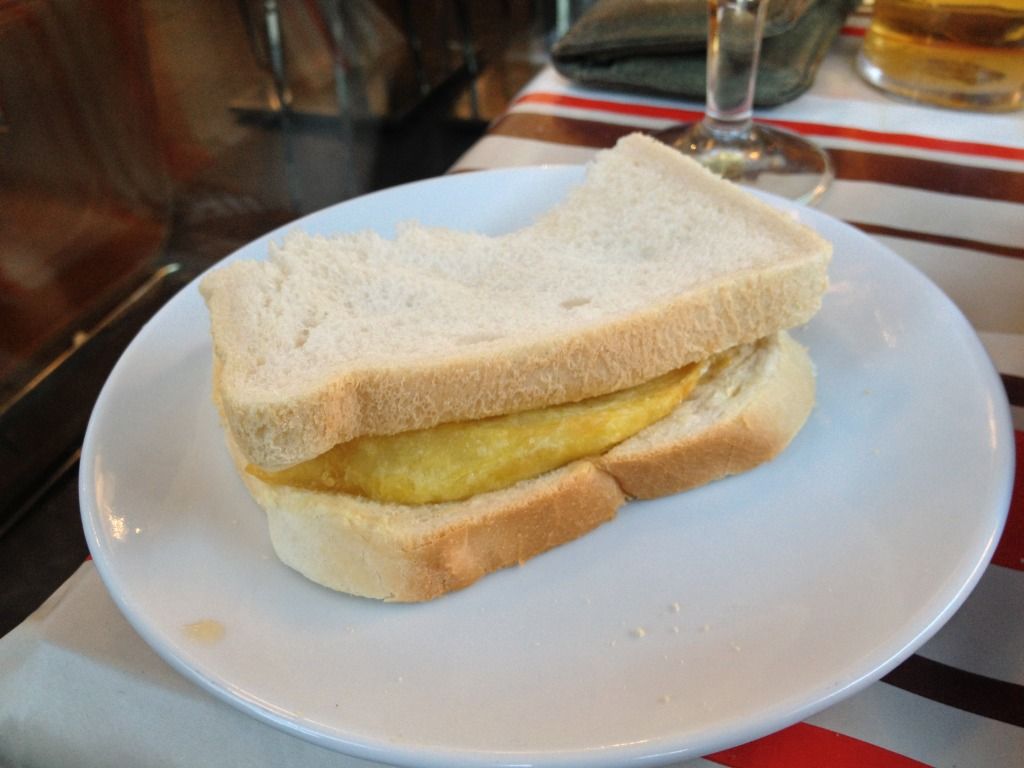 35 miles, 3,200ft climbed. Burning legs and err one small problem with travelling East all day long
Top days riding
A STRAVA of the ride
here