@bluedazzler - not quite. there's a dearth of trails in Bury woods. many forgotten and hundreds we don't know about, but a few that we do. it really is a maze of singletrack, fireroads and brush. great great fun.
GreenRabbit and I ended up 12 miles in, and Danno 10 (we snuck an early trail in, as we've been piecing together new ones when we go up)
Wu casually rolled into the carpark to say hello just after Danno, and we talked bollocks for a while, but he had to head back, so the three of us rode out into the woods..
Wet muddy trails, though not as bad as we were expecting. Joined some lovely loops up together. We're gradually putting together one long ride, that has a nice flow to it, rather than coming back to the same staging point.
After we'd done the well known singletrack section that's incorporated in the Arundel loop we headed back to the Café for some coffee, where we joined by DA-EVO, DA-EVO jnr and D's mate, Haze. We did some catching up and decided to head back out for another loop and some freshly discovered trails..
A good day had by all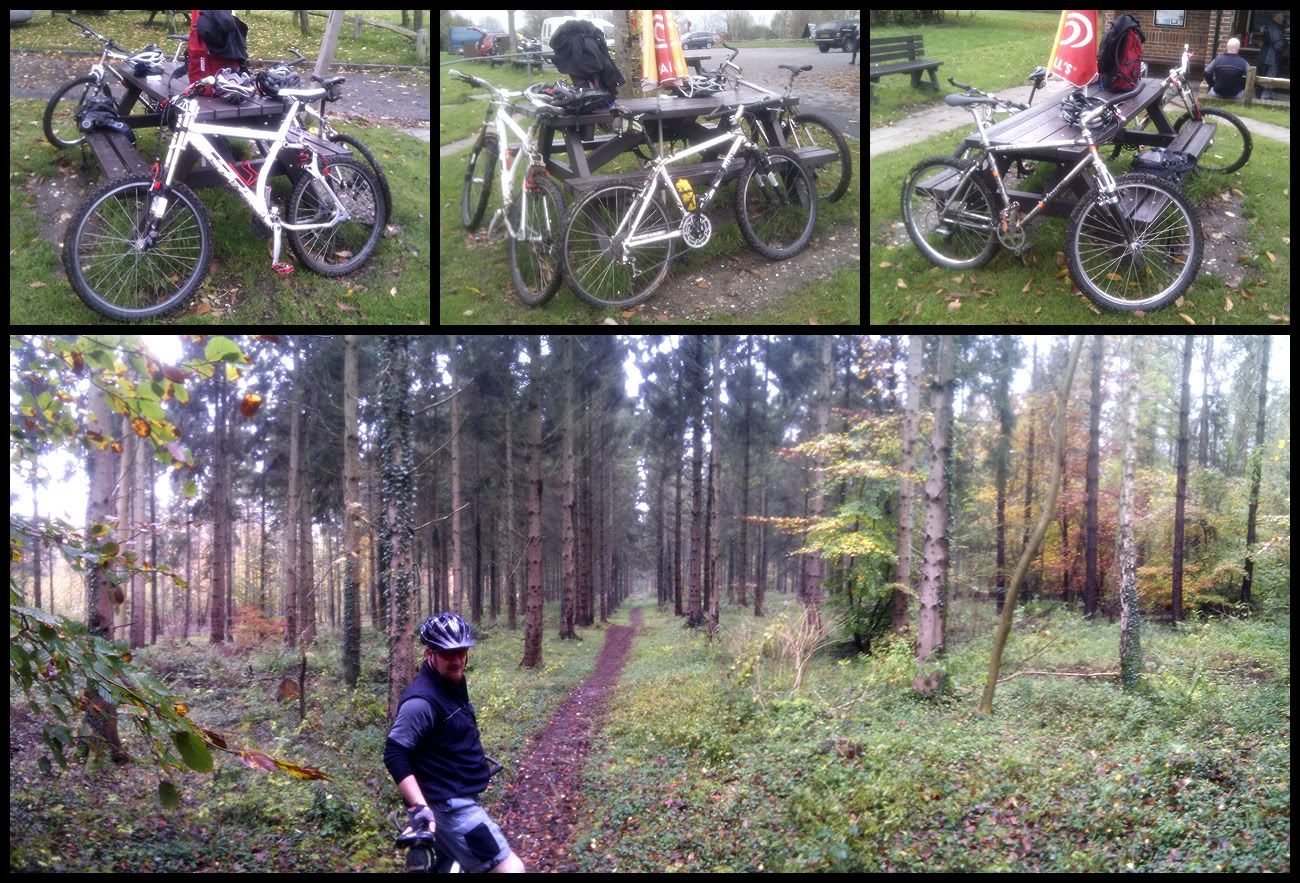 **edit**
route added for Danno and bluedazzler
here