Did the actual 50k Hell route yesterday. Needless to say it was tough, particularly Star Hill at the end, but I stayed in the saddle for all of it, despite a few occasions where I thought I'd have to stop!!!
Now, how on earth I'm going to be able to do the 100k route is beyond me...
The Red Moser is awesome. The wheels have such low resistance on the Mavic hubs it's unbelievable, and my first time with SPDs was a dream. I'm hooked!! All that power I've wasted in the past with toe clips....and no, i didn't even come close to falling off.
Some pics of me and 8bike half way round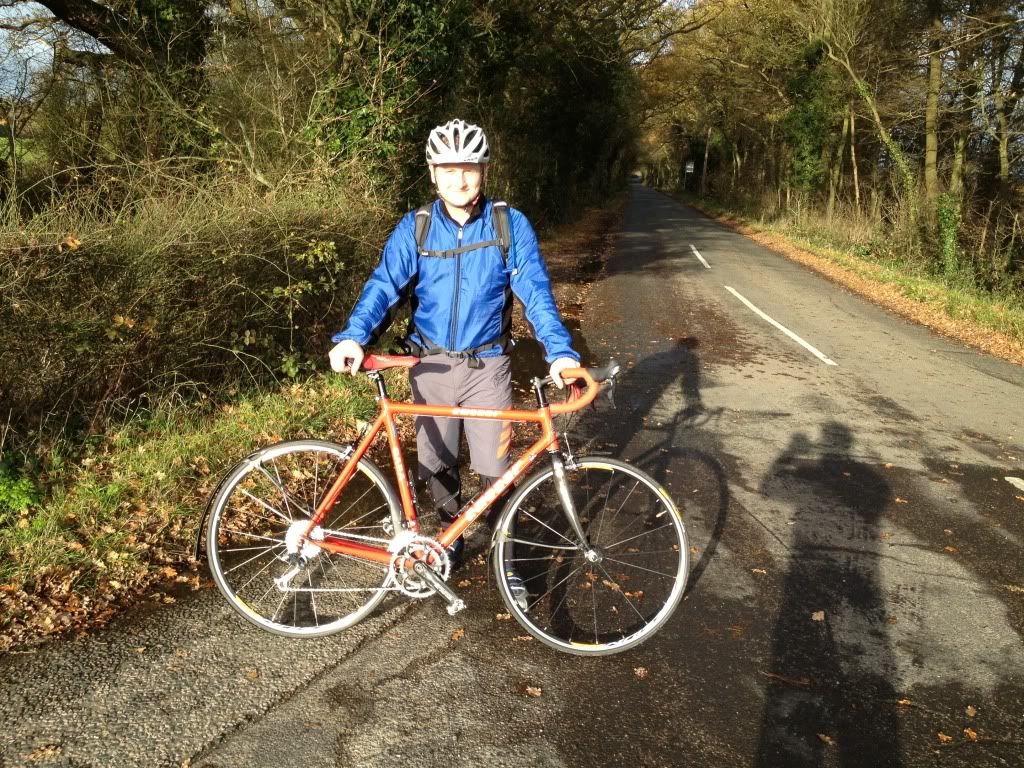 It looks all meek and mild, but let me tell you, there are some evil hills lurking..look at the background of this picture for instance...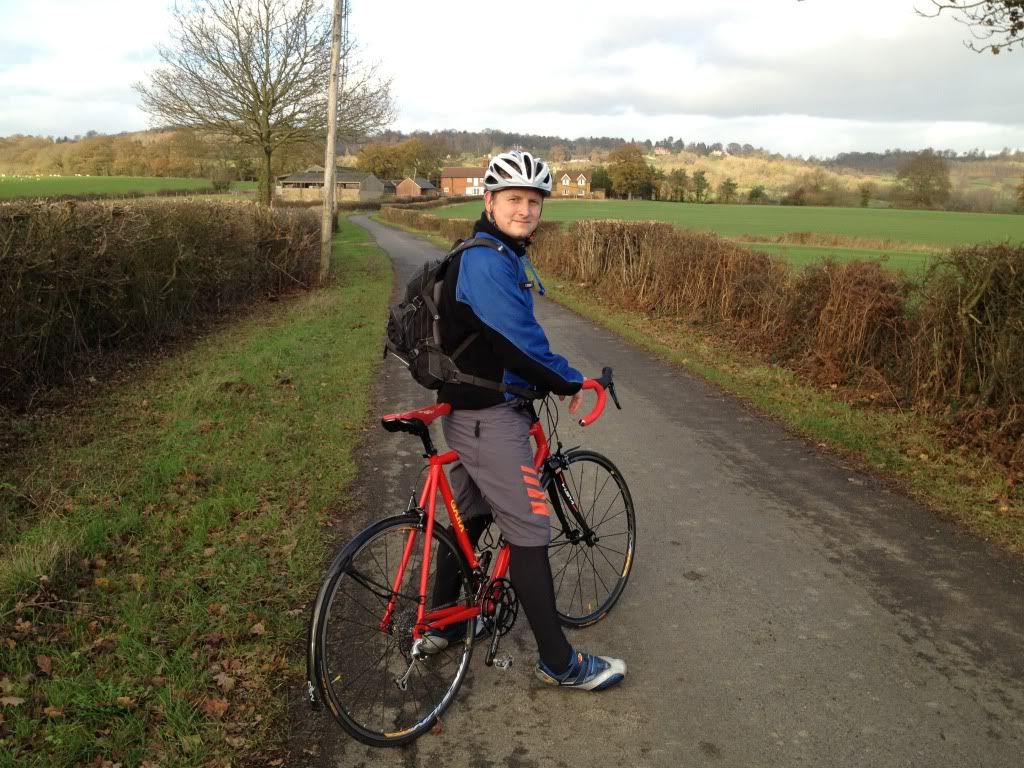 Here is the infamous Star Hill.
Looks like a pussy cat from down here. I couldn't see what all the fuss was all about until I gave it a go. At the bottom I wished 8bike good luck and set off on my own painful, introspective journey through the pain barrier.
I didn't see him again for about 20 mins until he arrived at the top
....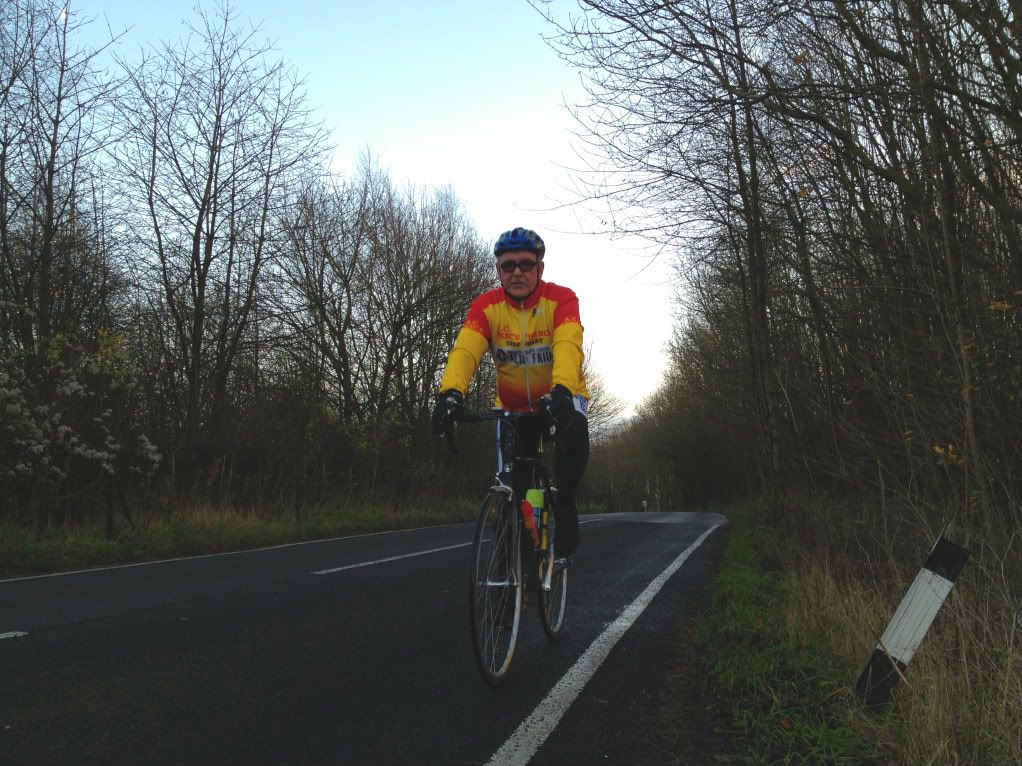 The Red Ferrari ticking itself cool at the top of Star Hill...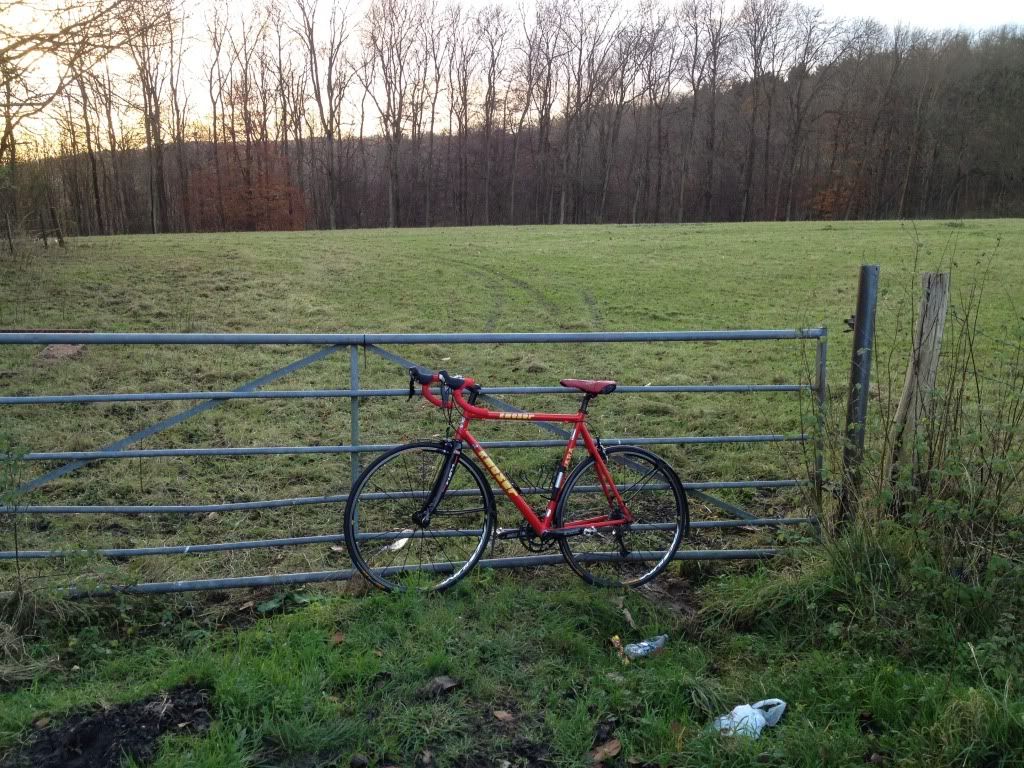 Here's a link to route if anyone's interested. You can distinctly see the aggressive nature of the climbs if you look at the altitude section
http://www.gpsies.com/map.do?fileId=gfkkehqvcizgndsb
TGR, ready when you are for some long training rides, we'll need to be bloody fit.
Max, I have your shoes and pedals for you when you want them. Many thanks for the loan. Let me know when you get some time off for a ride