Hoping people will see this and then hound me into doing it again with a group
I had a day off today, so had already planned a 40ish mile ride on my newly built winter hack.
The weather was looking good until mid afternoon, so I headed off at 11.
The trails on the way to Corfe had dried out a bit since I rode them Wednesday, so I had high hopes of it all being the same. Little did I know!
Once in Corfe, I headed around the back of the Castle to pick up the trail towards Lulworth.
Stopped for a few pics...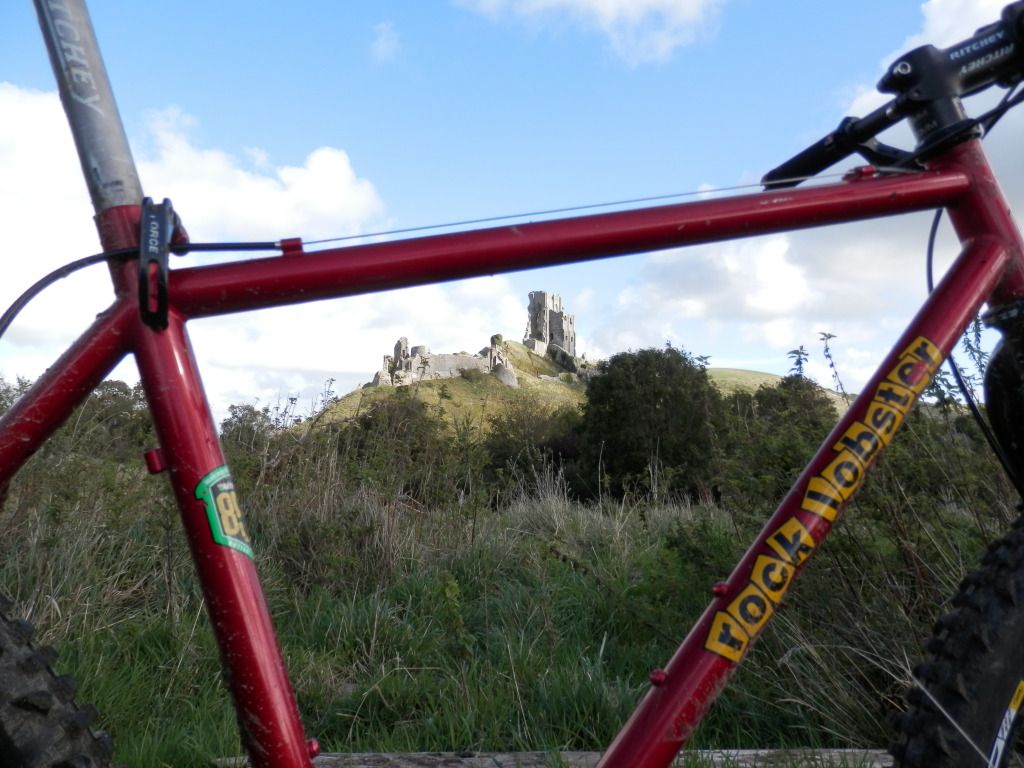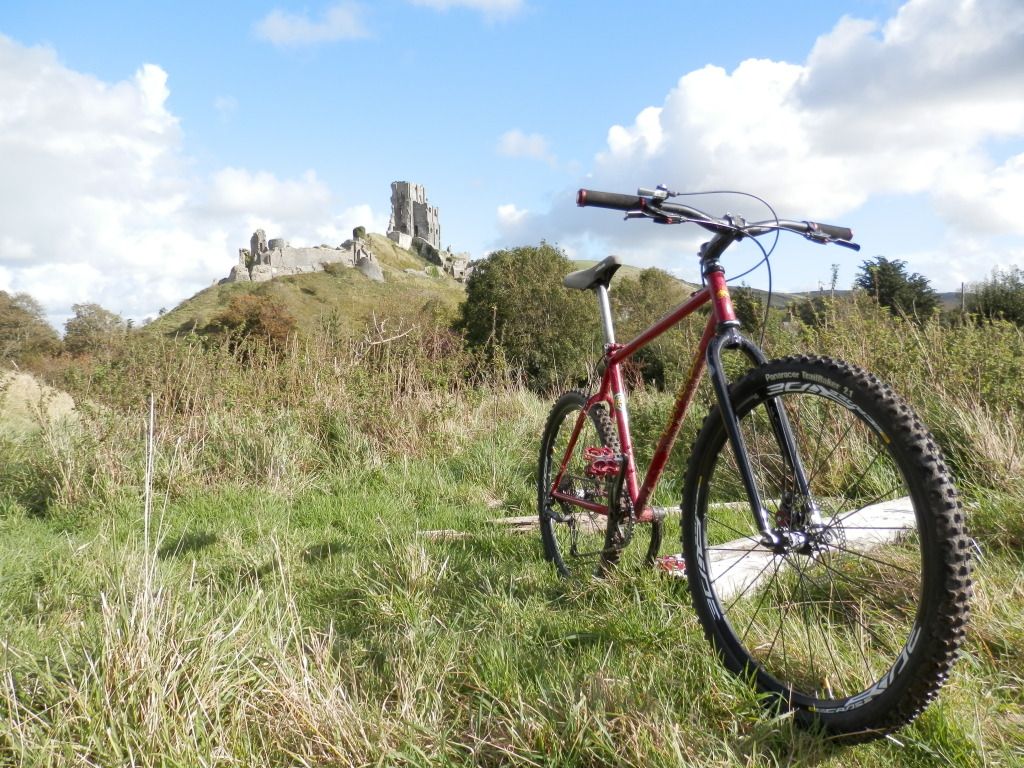 It was then onwards, and upwards! The going was good for about a mile, but then I made a bad route choice and ended up wading through a muddy stretch where cattle had been through.
I took the first way out, and was rewarded with this view back towards Swanage...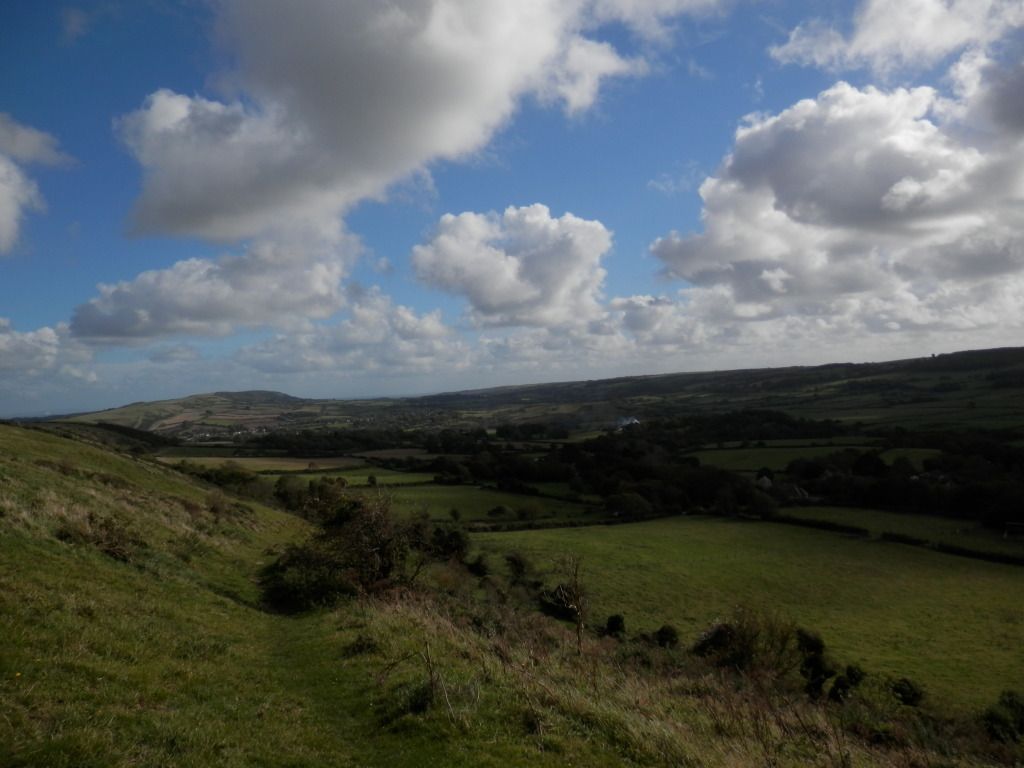 The climbing was really hard going, as it was all into a strong headwind.
With only the 9 gears, I had no choice but to power through it.
Once at the top, I stopped to get my breat back and out came the camera again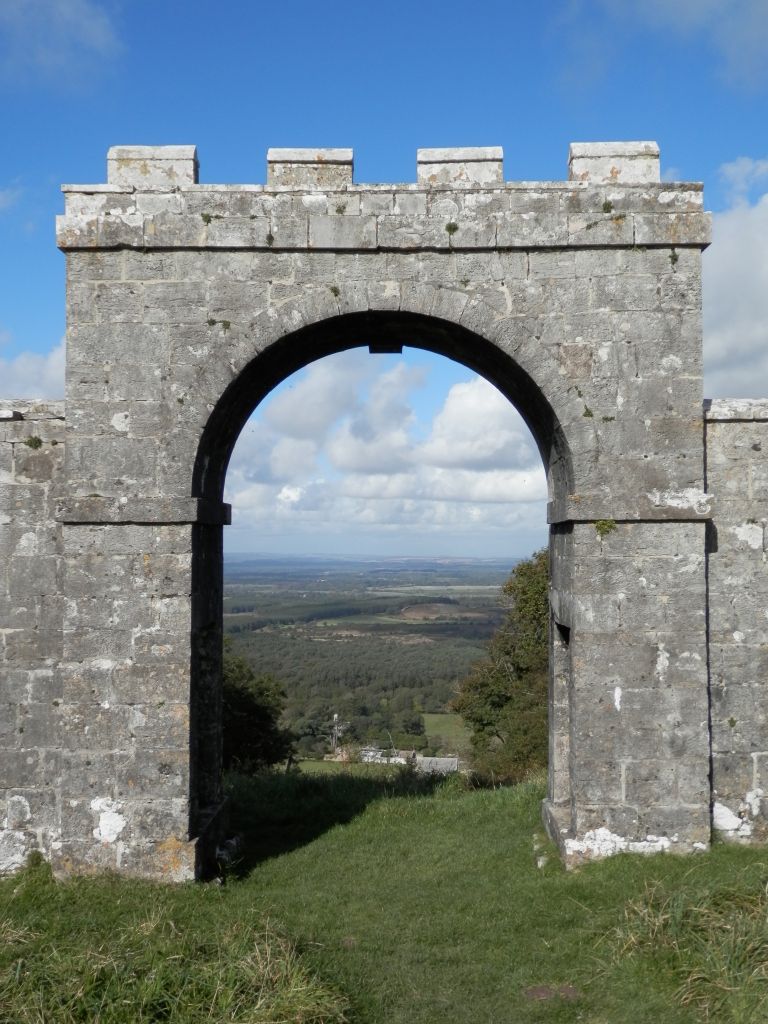 It was now time to drop down off of the ridge (as Lulworth ranges don't allow cycling
) and head towards Steeple.
The loose, rocky decent was a nice challenge.
I was then starting to look forward to the really technical climb back up the other side of the valley but, appart from the first 50 yards, it was un-rideable.
The farmer had been driving cattle through there, and completely ruined it
I rode what I could though...
Once at the top, my tyres reminded me of Mayhem this year!!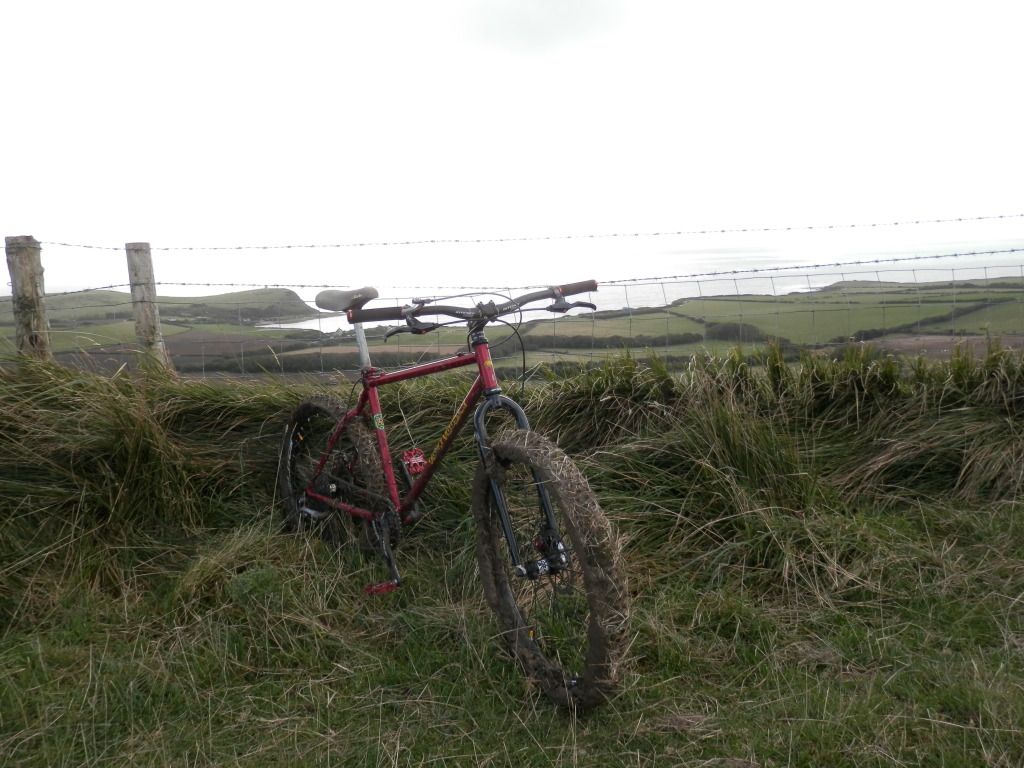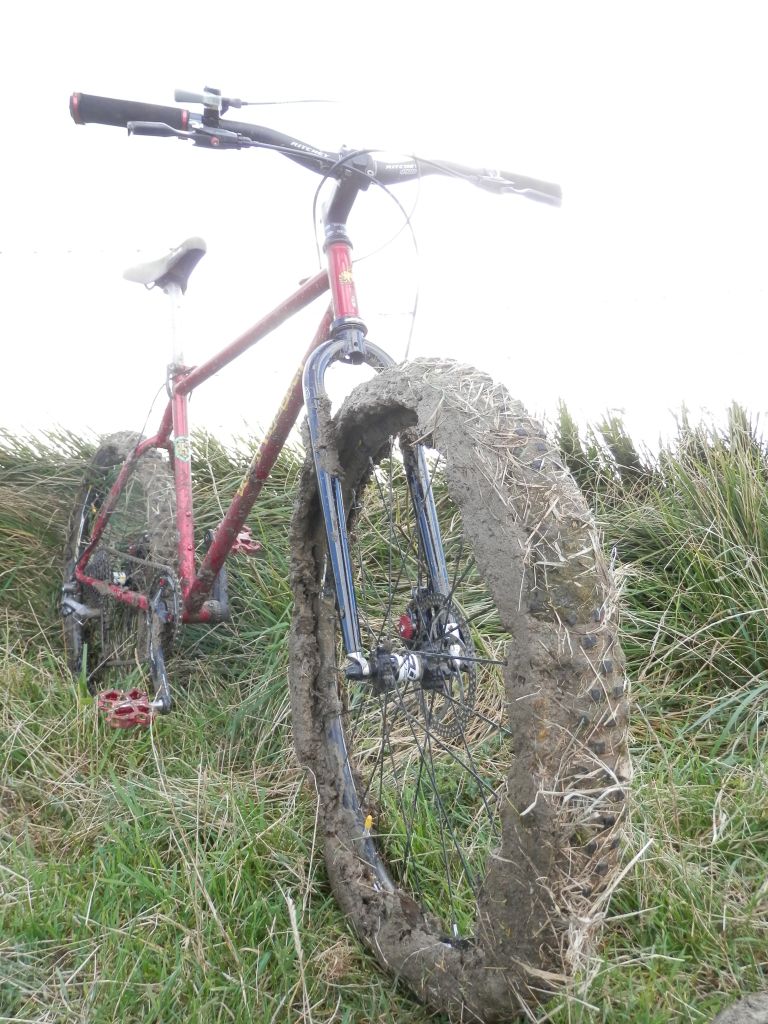 But the views from this ridgeway were worth the slog...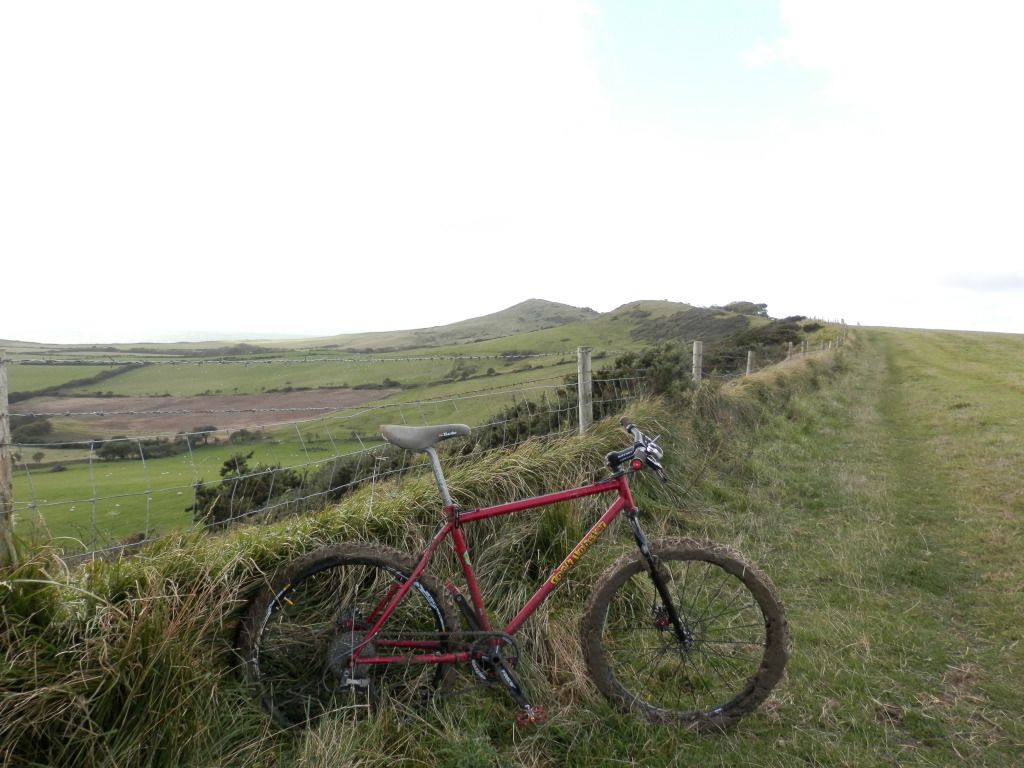 The slight downhill to the road shifted some of the crud, but the following chalky climb was a real test.
Again though, the views back at the top were stunning!
A quick few chunks of chocolate, and it was time to move on. The ride was taking much longer than I'd thought, and I needed to get back.
Saying that, a Makster ride wouldn't be complete without some WW2 history
I had to get back, so did a short road hop through Kingston, then bombed down the back bridleway towards Corfe. I again got caught in a mud pit, and had to climb a fence to get out of it!
I was starting to flag, so a quick cuppa in Corfe was needed (no time to visit the juggasaurus though!).
It was then the killer climb back up the ridgeway, but wind assisted this time!
It then started raining, so I made the decision to cut a section off of my planned route, and made my way back across the heath to the chain ferry.
A road and beach front hop home, and I was completely spent!
Bike was looking tired too!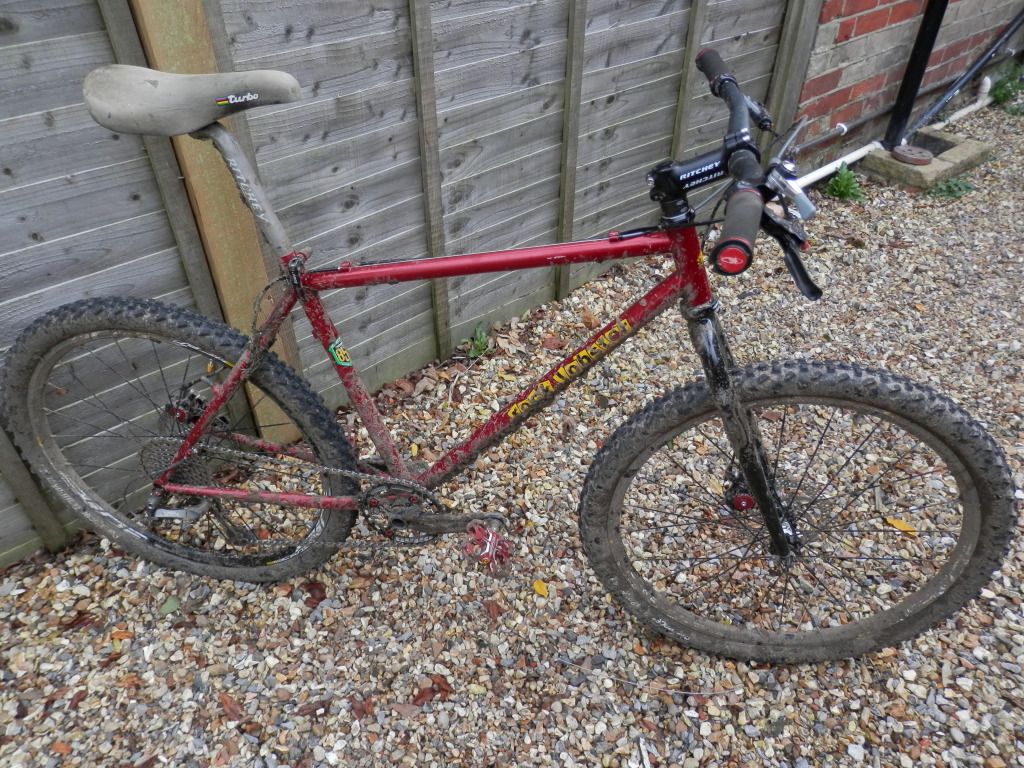 Hardest ride I've done in a long while, but a fantastic day off