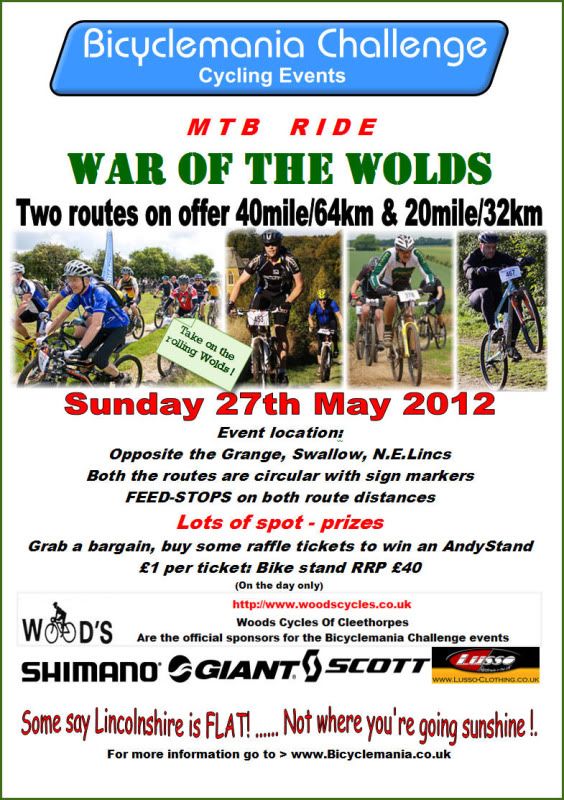 WAR OF THE WOLDS
This was a great event in 2011, well organised, nice challenging route (if a little too much road, but that can't be helped) and flapjacks at the half way point.
20 or 40 mile routes to challenge all. I plan on doing the 20 again and seeing how much I can beat last years time by.
If entering add Retrobike into the team section.
Maybe a few of the north bank lot fancy popping down for the day?