Last night was hardcore
Two hours of solid riding in a thunderstorm and very heavy torrential rain
Rowney Warren simply flooded....big time
:shock:
I loved every minute of it and if wasn't for Jango's 'Heater Seeking Missile' bike (locked on to a warm Vauxhall Vectra heater and stopping for no man) I would have played longer....brilliantly challenging riding.....90% of the singletrack had turned into either bottom bracket deep puddles (hiding tree roots and other such nasties) or fast flowing streams complete with debris being washed down off the steep hillsides
I kid you not there was water rushing everywhere and LOTS of it. What wasn't water was gloopy, soupy mud and it was getting very dark...
Fortune Favours The Brave and all that.....we had a great ride and the whole place to ourselves for most of the night (well, who else would be that stupid?
)
Medal Of Honour for Jango who did this with NO waterproofs
my eVent jacket simply couldn't cope with the deluge and we both returned to the car park looking like extras from Apolcalypse Now....water pouring from our clothes, head to toe in mud and most importantly....still smiling
http://www.trimbleoutdoors.com/ViewTrip ... ripSummary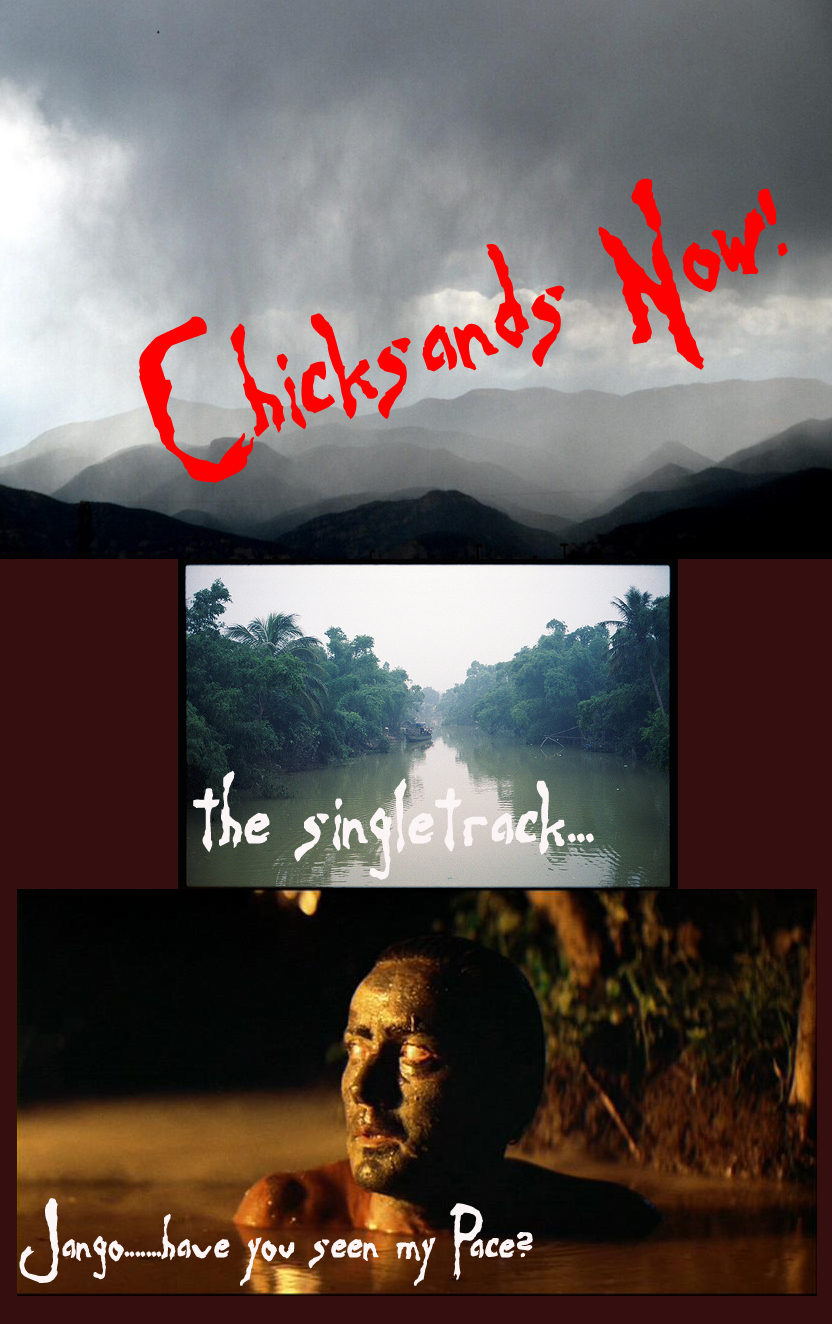 _________________
'Glaciers move faster than my build projects..Meh!'
My Wanted list
My BLOG!
Pace Forks Timeline
'91 Saracen Traverse Comp - '92 Funk Pro Comp - '92 Rocky Mountain Cirrus - '93 Cannondale M700 - '94 Eastern Woods Research OWB - '97 Pace RC200 F6