anyone fancy riding where i ride most often ?
ill do any day so just say when/if is most convenient
easiest thing to do would be drive to the pub . dirty duck , duck Lane, woolsthorpe wharf
woolsthorpe by belvoir, grantham, NG32 1NY or go along the A607 to the roundabout at the start of the canal and theres a pub/restaurant type place there to park
nothing technical or cornery
a bit of canal from the pub , a steady uphill , bit of road leading to a downhill back to the pub . about 9 miles a lap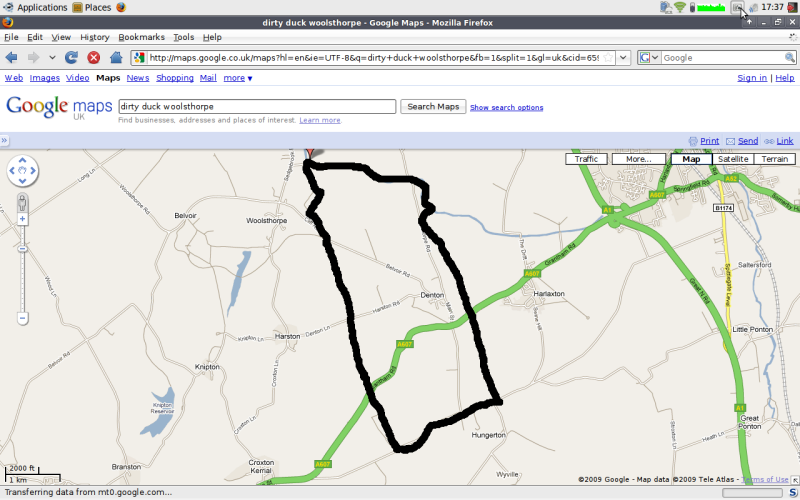 _________________
"It also has a seat. I don't use it, but you probably will for the first few years until you build up the muscle."