I must say i enjoyed today's ride in settle. The rain bouncing off slm racing' windscreen on the journey up prompted me to consider what to wear to act as a weather shield. I was sure the clouds were going to lighten up and give way to a mild but somewhat overcast day, ideal really.
THEN, i realised the last time i saw my rain shell was hung up on the coat hooks as i left home and, NOT in my bag as usual.
Panic over once we got parked up as the retrobikers already there had some offerings to help me out, cheers.
The best( i use that term loosely) was a car park attendants thick as you like flouro jacket.
.
I sweat profusely the whole ride but stayed dry on the outside of clothing atleast
The rocky bit were strangely slippy, wet yes, but relatively free from moss etc....However the rest of the route was enjoyable despite recent rain forming a few splash though sections.
Although knackered now i do have that satisfied feeling of a day in the dales. Cheers to vern and matthew for keeping the cavalry in the general direction of the lunch stop(important bit) and, stu for the lift.
Matthews
kaya
marc two tone
slmracing
uncle jack.
mr lee.
thanks!
Sadly, commiserations to lee for his rather nice yates waving goodbye to it's bottom bracket thread, total bummer and a show-stopper for one of the finest mtb warriors the north west has to offer.
As per usual, a massive climb to warm the legs up and clear the throat....
Are we at the top yet?
Some squishy singletrack beyond the climb
Kaya marches on as i watched to check his performance(
desperate for a rest
)
Modern machines always welcome at RB rides, just wear a global hyper colour t-shirt or adidas samba to compensate
Murky view back down to settle, well it is october..
End of line for lee and the yates, the downhill return was some sort of consolation.
Loads of this around here, rather nice.
Injured bike, bloody shame!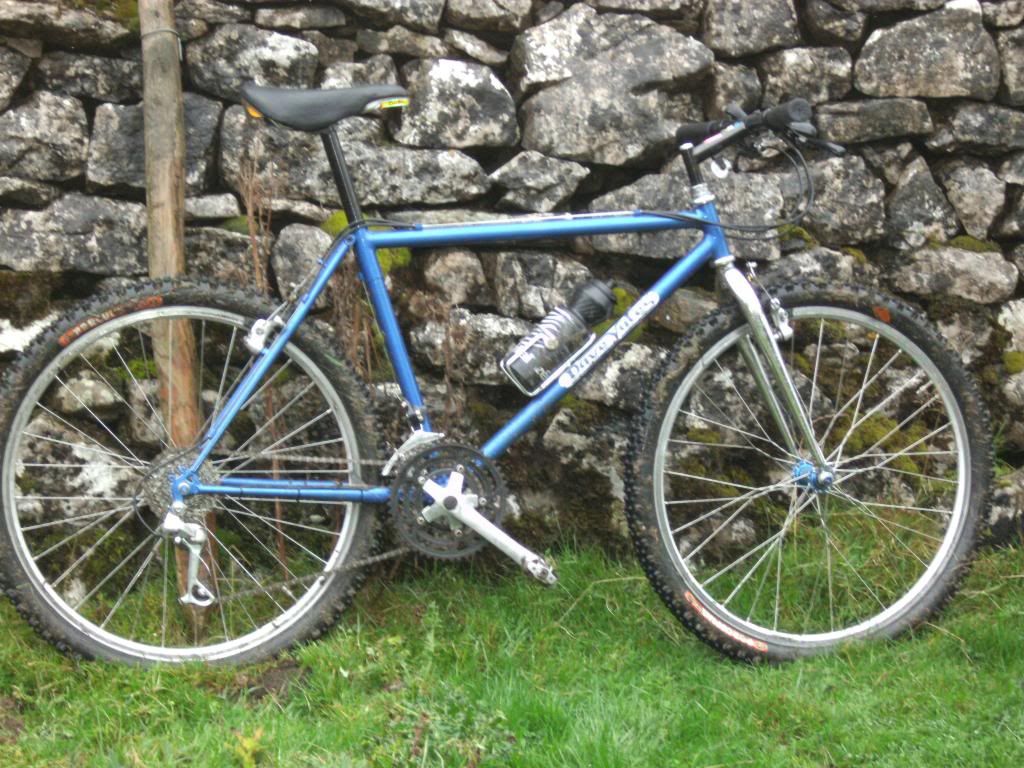 Marin IFT attempting to escape. Thing i learned today. bontrager jones tyres are not up to the task for this terrain. Too much air in tyres. mud guards would have been a bonus.
The discussion for direction. Ended up in a sweet little bridal that took us down to malham tarn, cool!
Malham cove, truly beautiful, it's in the pic, honest.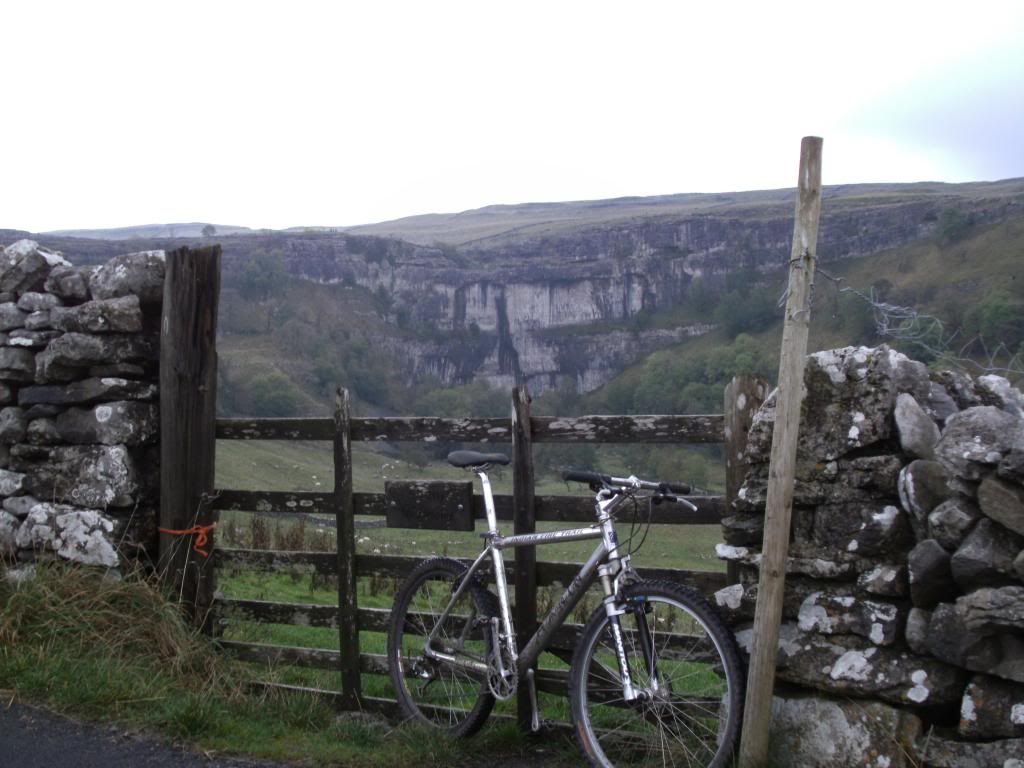 The best views are often behind you, on a clear day.
Unclejack, good lad, great rider and nice to see a nice old saracen.
Below, these climbs were more difficult than they appear, crazy slippy.
Thanks for a nice day out and, the pub grub was pretty good too. It was nice to get out of the mist and sit down.
see you all again.

_________________
Ride yorkshire on an old bike.

Sports Massage Therapy-

events-craftworkmuscle.co.uk