Pics from me as promised, now im in a more sober frame of mind (lol)
Didnt take as many as i wouldve liked as it was a bind having to keep getting the camera out of my camelbak, and my pockets were too baggy to keep it anywhere else!
The group at the top of the first 'gentle' two and a half mile 'warm-up' climb..
Where we first got a glimpse at some of the scenery that was to come..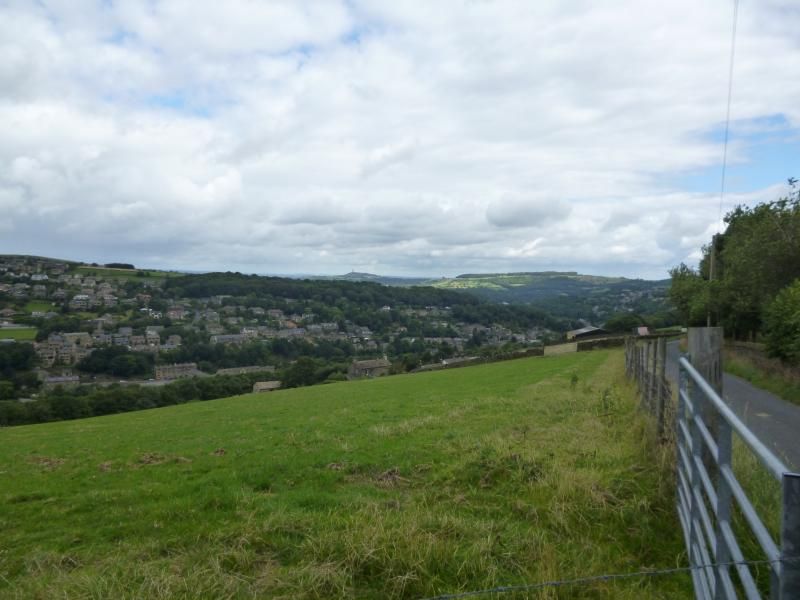 Another breather for a general look around and make sure everyone was intact/bikes were breathing alright (and i discovered my bb didnt like my frame and was making a bid for freedom)
Action shot for Ringo...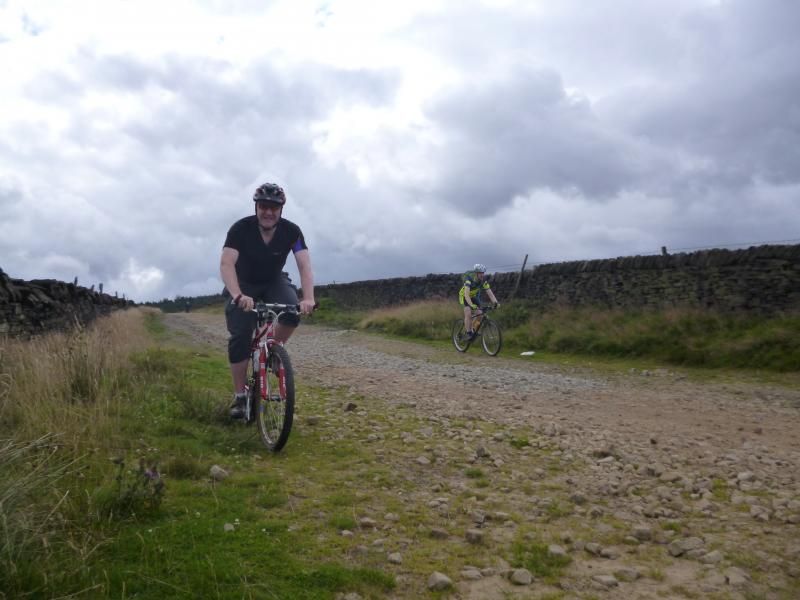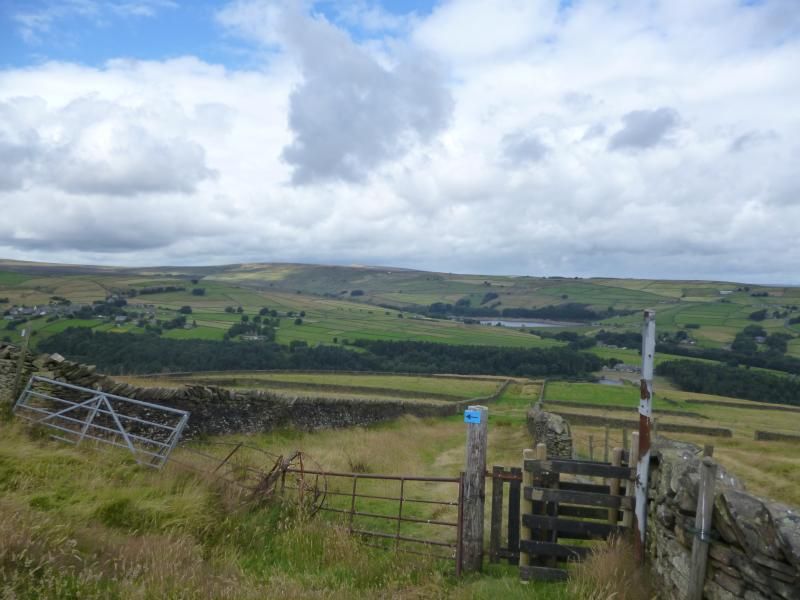 Dark clouds and blue skies at the same time..
I do apologise, but all of us seem to have been overcome with temporary illiteracy...
This descent was awesome, albeit a little hairy nearer the bottom, lots of fun..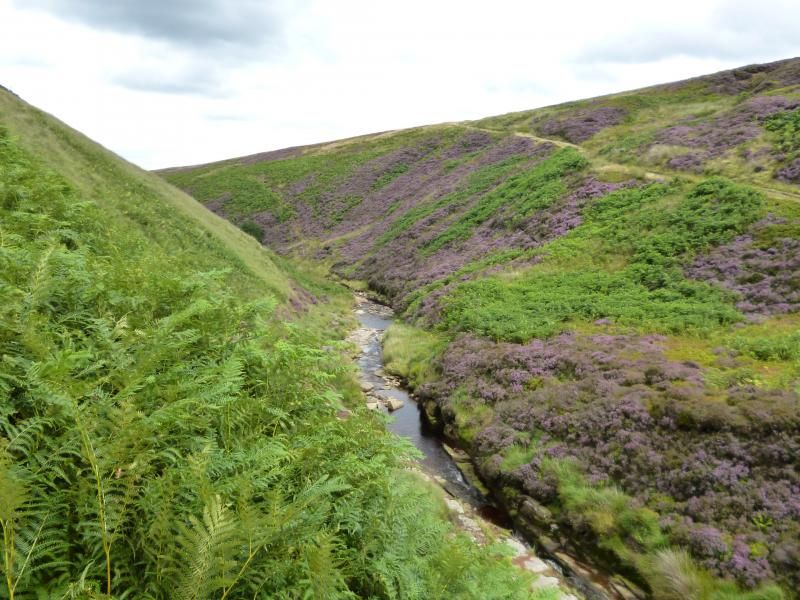 With a stop-off at the bottom for more banter and some grub..
Here we see Vern trying to escape back to nature..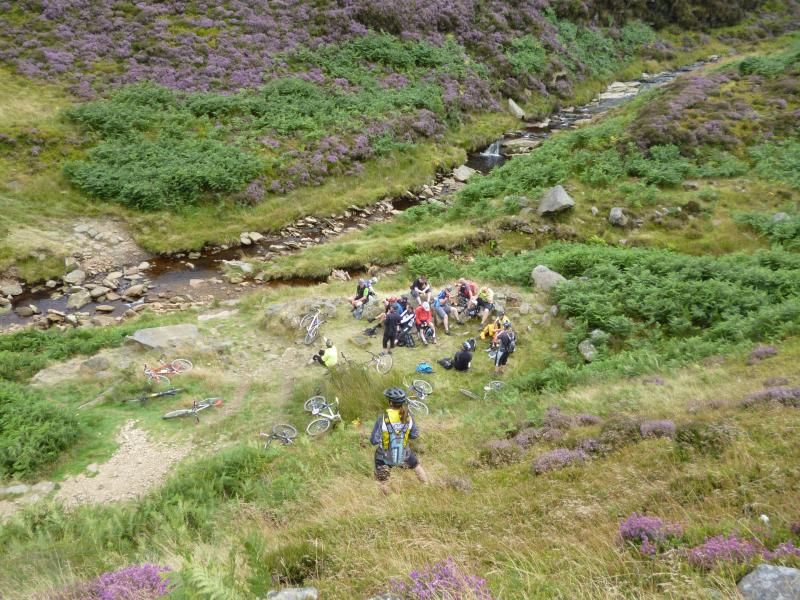 And at the long awaited beer-stop...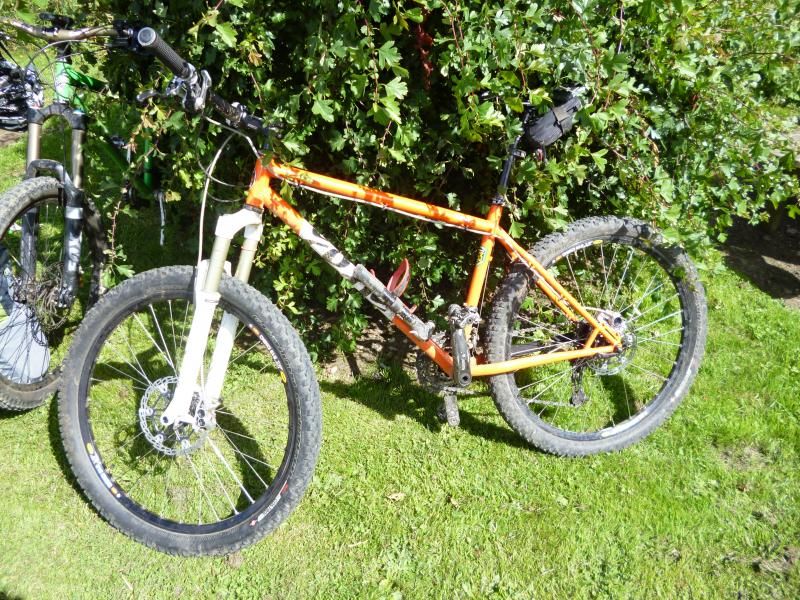 Some needed a beer more than others, simply dumping their rides in bushes and sprinting to the bar..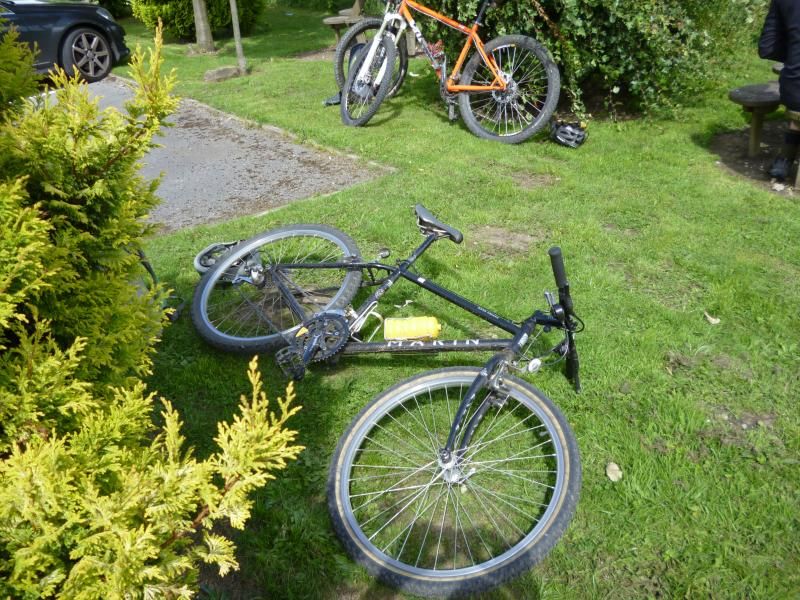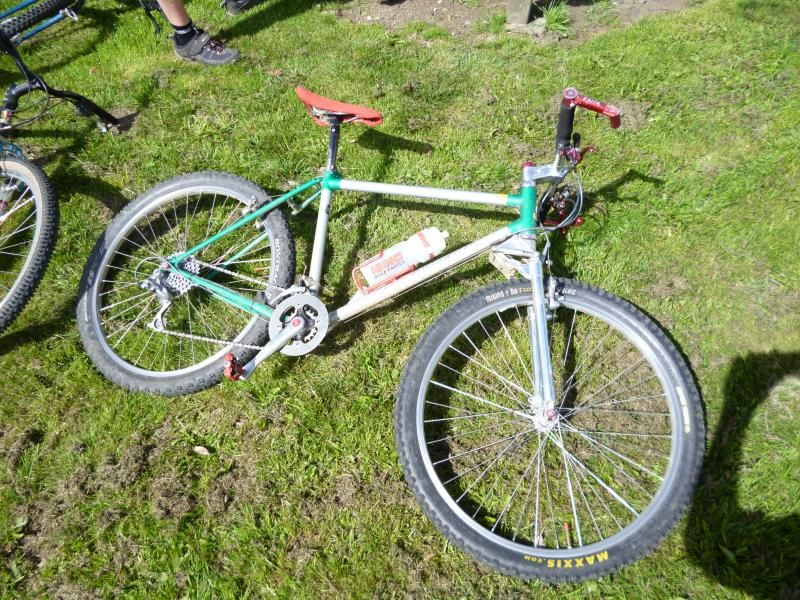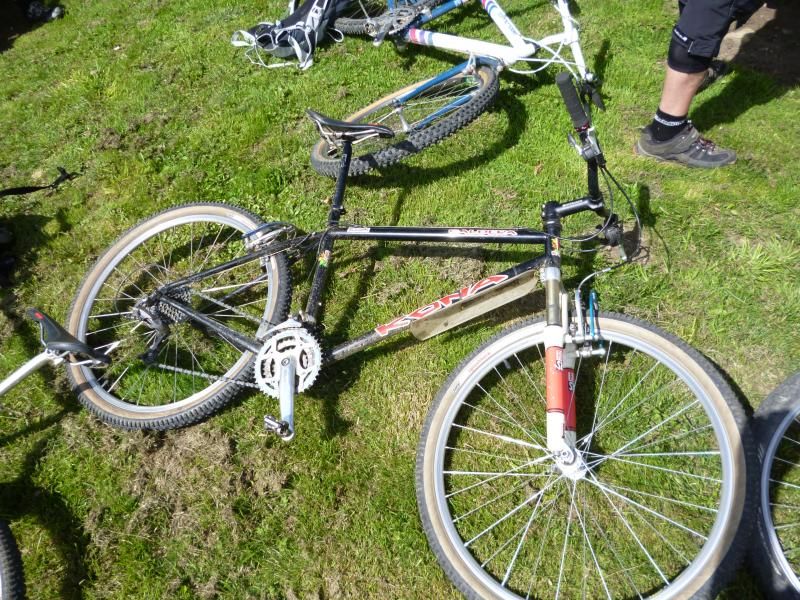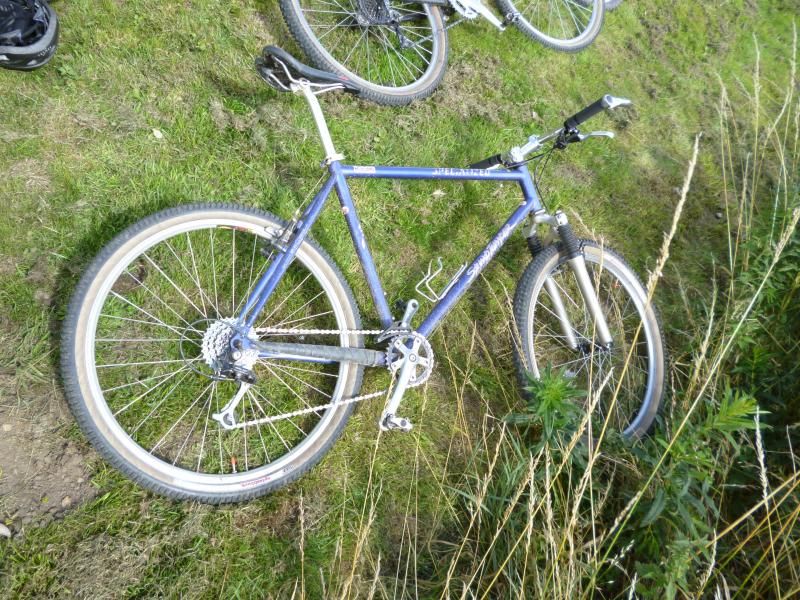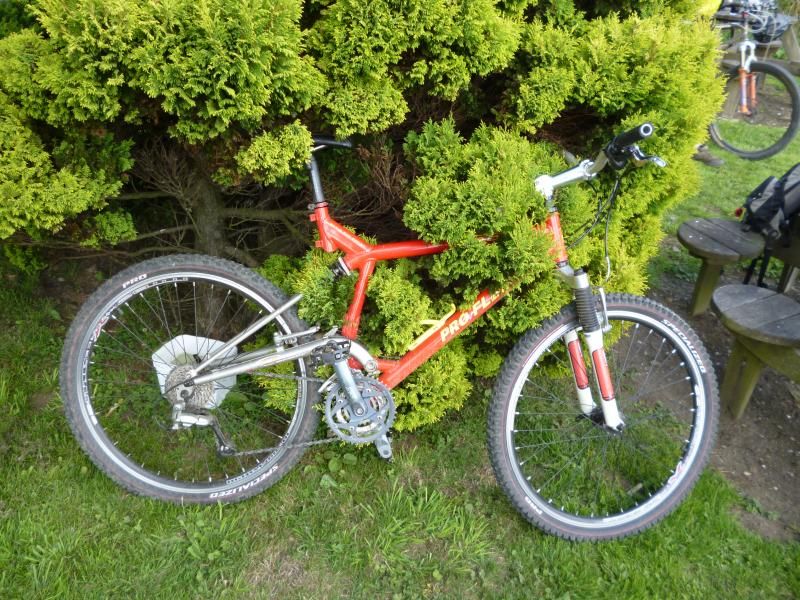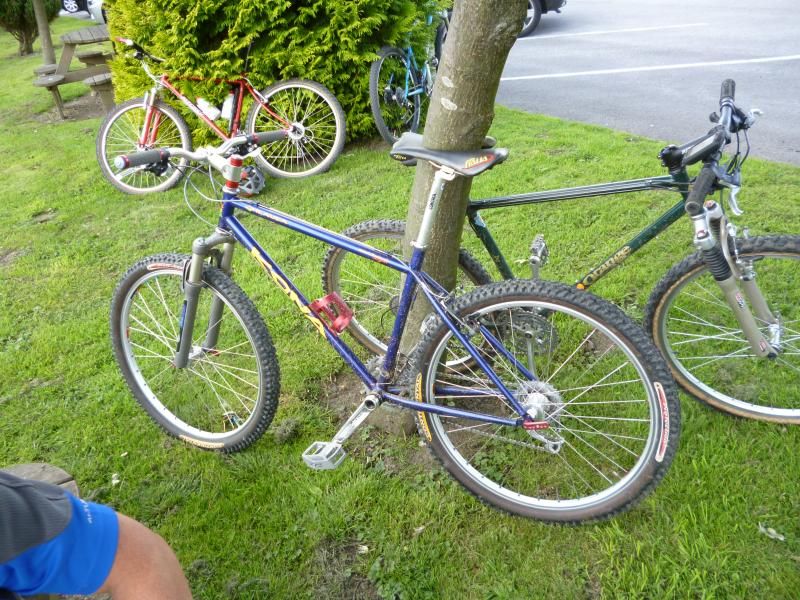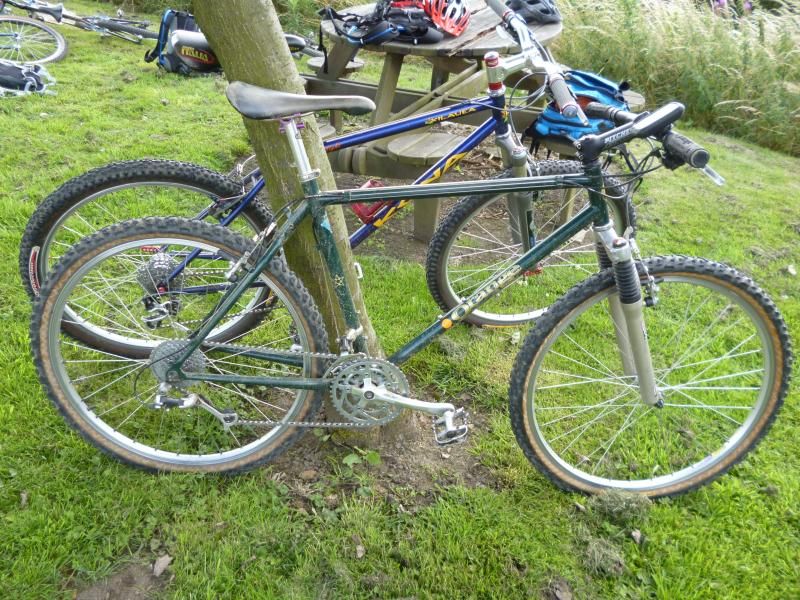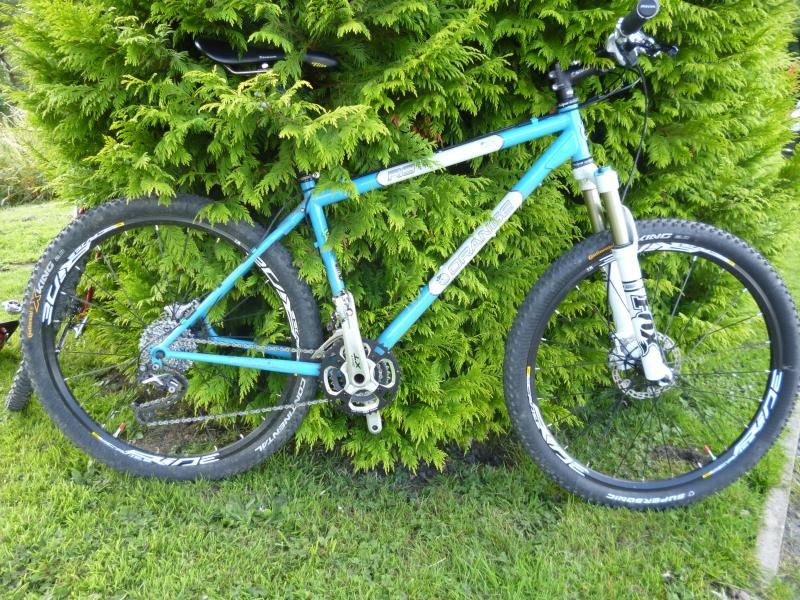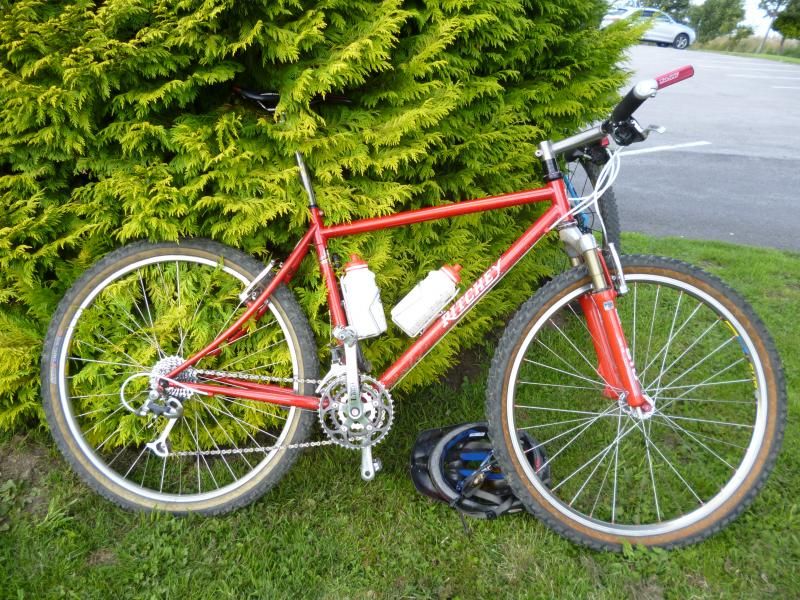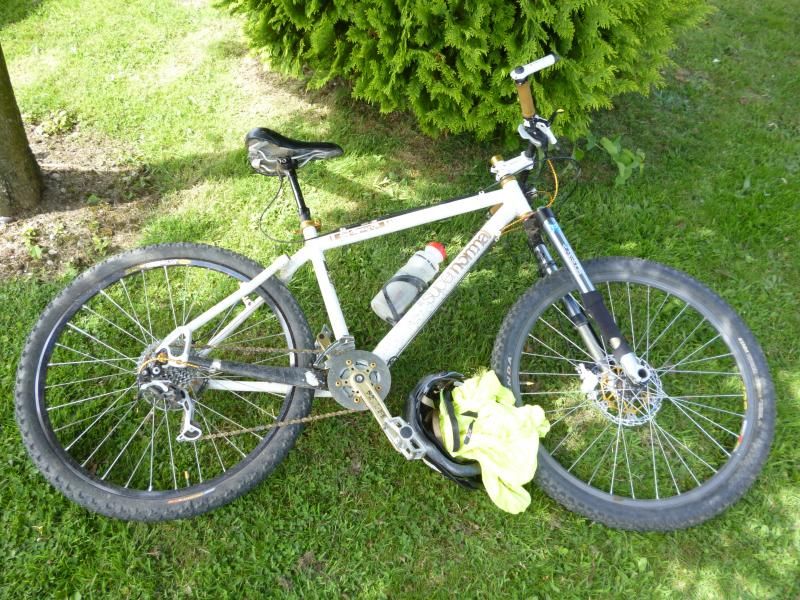 And last but not least, the crew...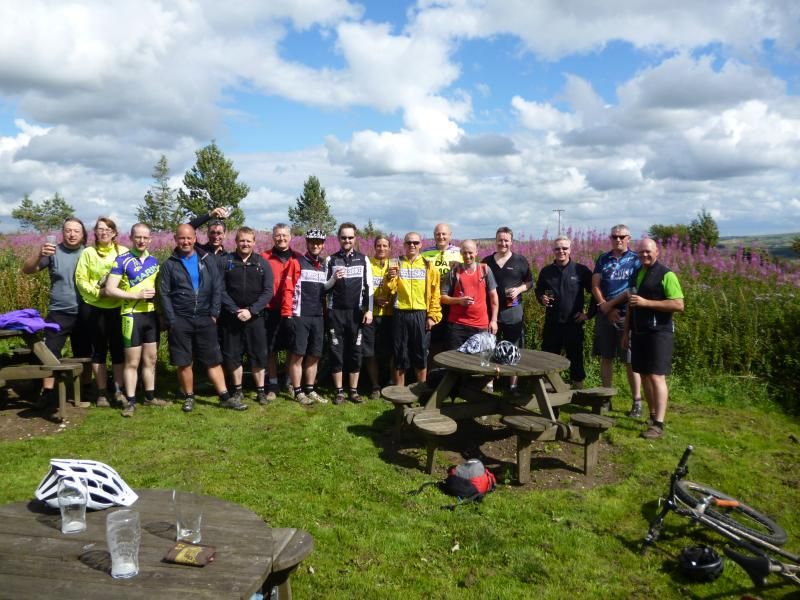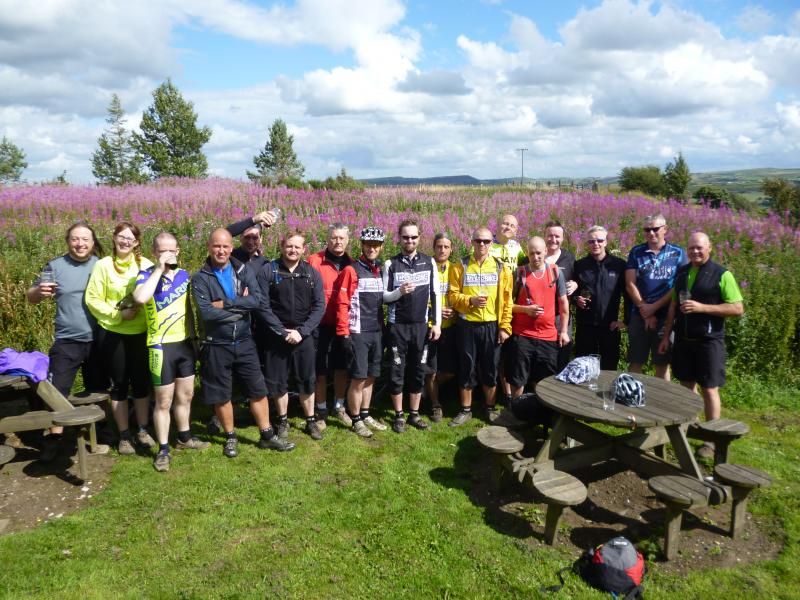 Was a fantastic day out, weather stayed good for us although we got damp as we climbed up and entered the clouds higher up, but thats to be expected.
Dont ache at all today which i expected to given the fact its almost fully flat round here and im not used to big climbs, really enjoyed it, when are we doing it again?