Ravenscar Railway Ride
At last I'm going to ride a bike (I've not ridden for three weeks) My thoughts on the way to the start then..
SNOW
some how I managed to miss the Icy roads/crashed cars and general mayhem that everyone had tails about.
So after the snow shower had blown through 12 riders set off for the fish shop at Robin hood bay, The route is simple, follow the disused rail track to the top of the hill at Ravenscar and then enjoy the stunning views on the downhill to the fish shop.
Then with belly's full of fish & chips head back the way we came, in reality it was cold/wet and the cinders from the trail got every where in the form of a black grinding paste, but being out on the bike with good company and lots of fresh air makes the numb fingers and toes bearable.
Heres some pics and a link to the rest of the album:-
http://s746.photobucket.com/albums/xx10 ... 02%202013/
Big thanks to everyone for such a good turnout in not so perfect conditions...
The white stuff



The start



Its grim up north



Blue sky's drop bars and white wall tyres



Looking out to sea



Fish & chips



Nearly at the top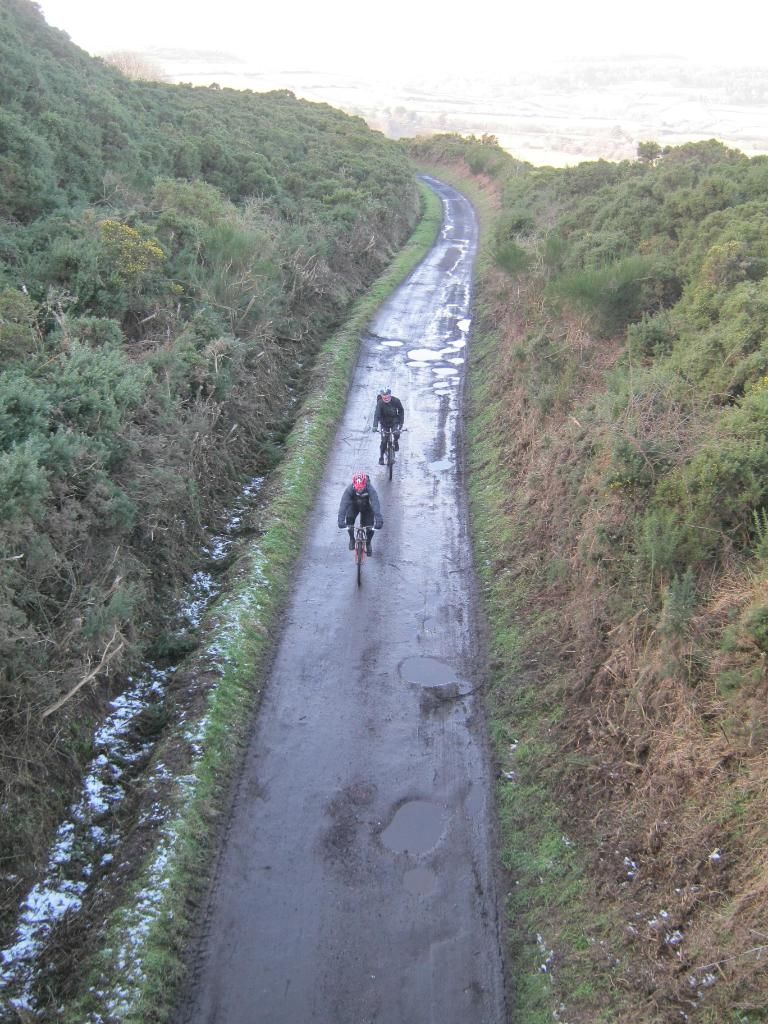 Marc shows how to do the hokey cokey



Like a steam train



Racing home

Thanks to all who braved the interesting weather, hope you've thawed out
See you on the next one ??