A great ride round the great forest, thanks gil_m for showing us the route and, freebie beanie hat. i must say there are some super descents in the great forest. the soggy floor didn't slow us down either, plenty of puddles(cold ones) to splash through. not many places in the uk right now are enjoying dry trails!
I enjoyed myself, lost my rear braking, right thumbshifter and learnt how to ignore cold feet
respec' to kaya for laying the ride on and a real pleasure to ride with you guys today. some nice push-irons too. kona, rocky mountain, GT, marin, pro~flex, orange, mongoose, gary fisher. please let me know if i've missed any old tat.
gosh! i'm tired now and regret nothing. it was about time i got some time in the saddle. cheers to stu for the lift up and jimo746 for the company on the journey up.
see you all again folks.
camera was not on form i'm afriad, damp, and failing batteries let me down, here's some just about viewable.
festive fun!
50 yards up first climb and all riders needed to adjust something
absolutely nothing to do with being in severe pain gasping for breath
gil with some running adjustments.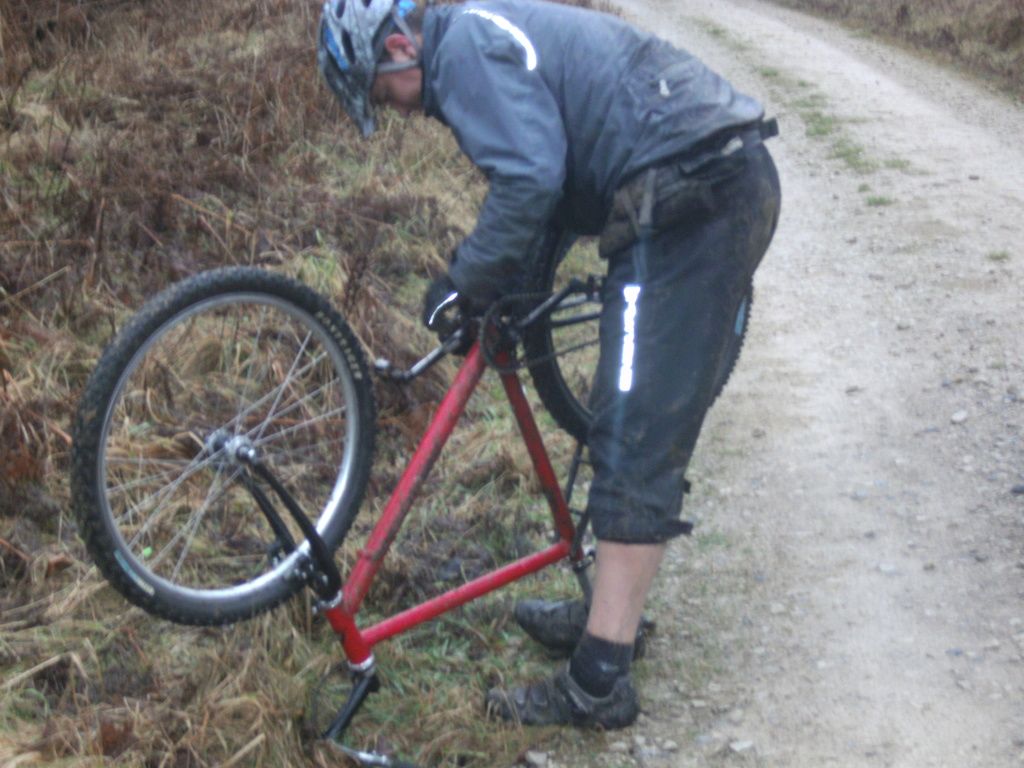 this drop was fun!
kaya rippin' up the berms
thats the lot. thanks.