That was a really good ride, that was. I think it should be an annual event but I'm biased because I know Skipton and Gargrave are the centres of the world! Sorry it's taken so long to report back, my broadband has been a pain.
I forget how eccentric the Dalesman Cafe is, they sell old ceramic plantpots I think I will go back and buy some some time. Good to see everybody and handy to have a ride so close to home.
I'm sorry we didn't get chance to ride up to Sharpe Haw, Flasby Fell Estate is one of my favourite places [Photo's enclosed to show what you all missed].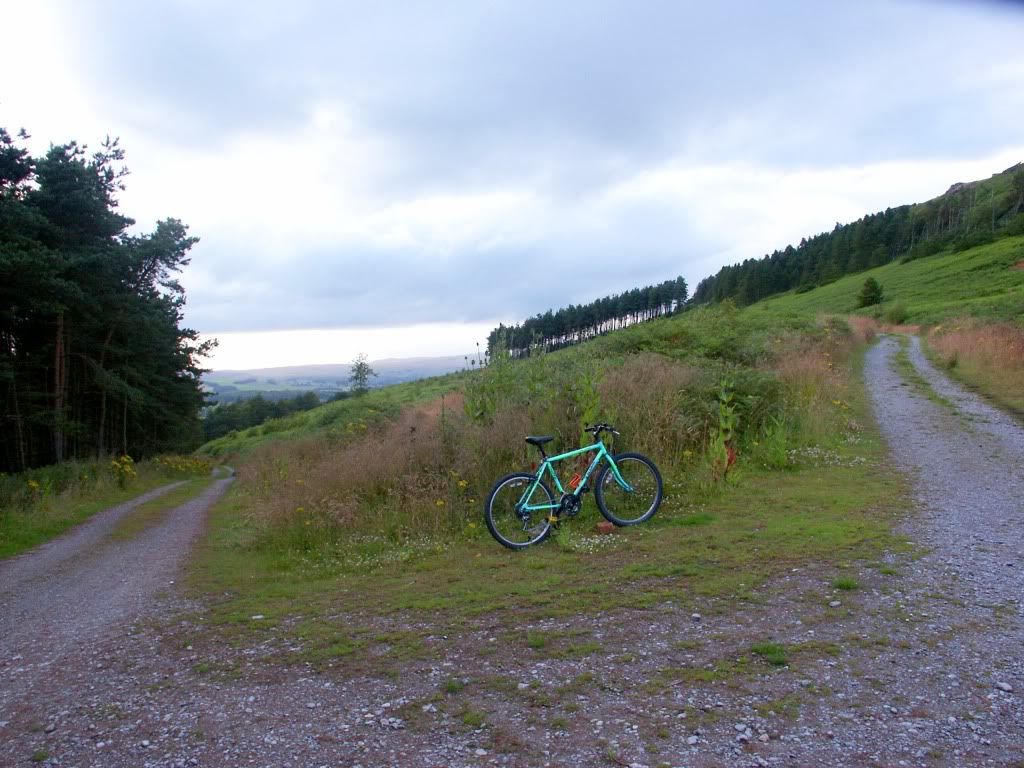 But if we'd gone that way we'd have missed the Ice Cream man in Gargrave and this time of year is the ideal time to have a canal ride because the Swallows are back [That last bit of canal before Gargrave was the first place I saw Swallows drinking on the wing, but not this time] and the Swans haven't started getting all violent and protective yet, like they will in another few weeks.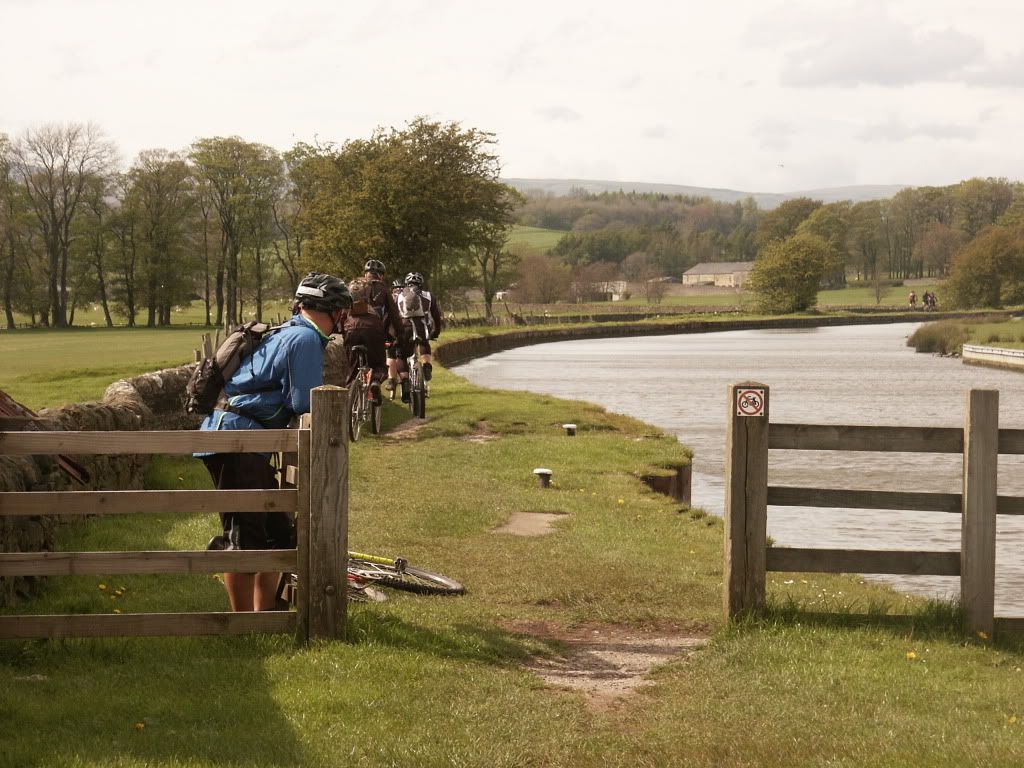 Sorry Rick, I couldn't resist putting this photo in but you did well getting up without pushing. Sometimes I forget how close to home steep starts!
I can't decide if this is a really bad picture or a really good one...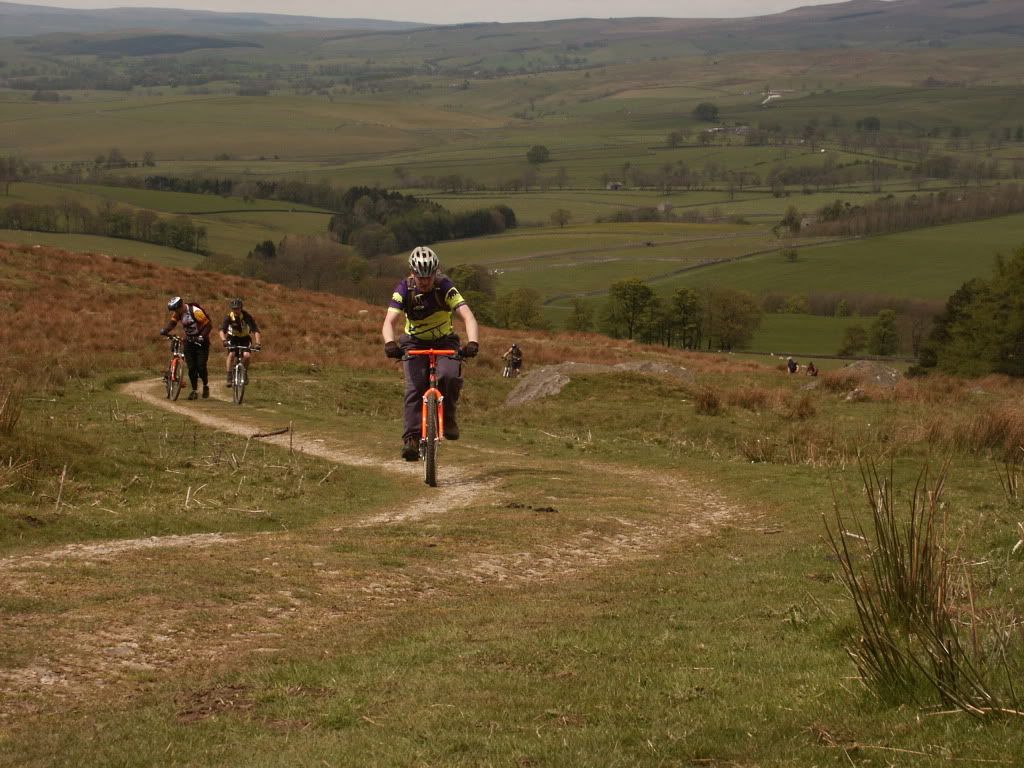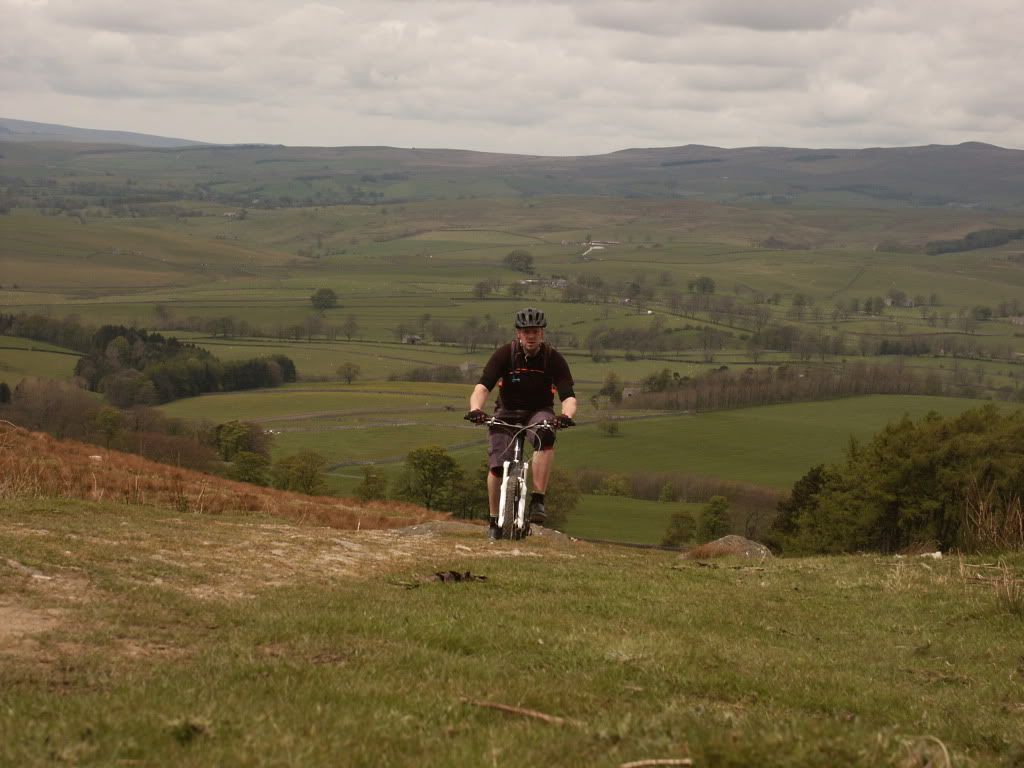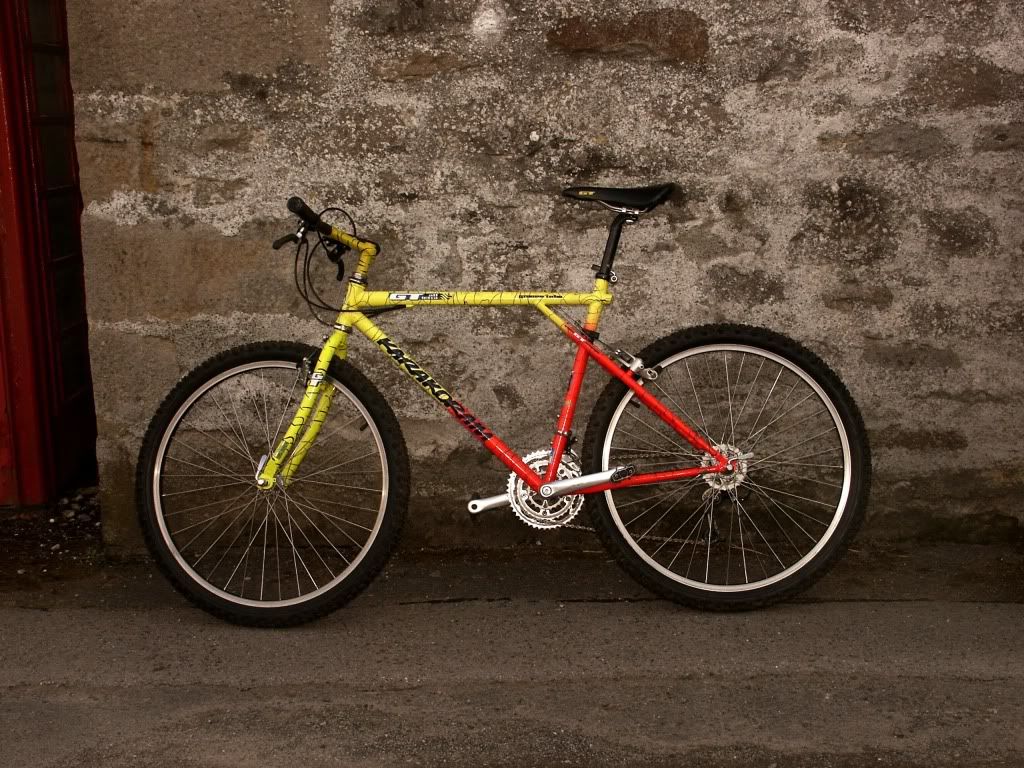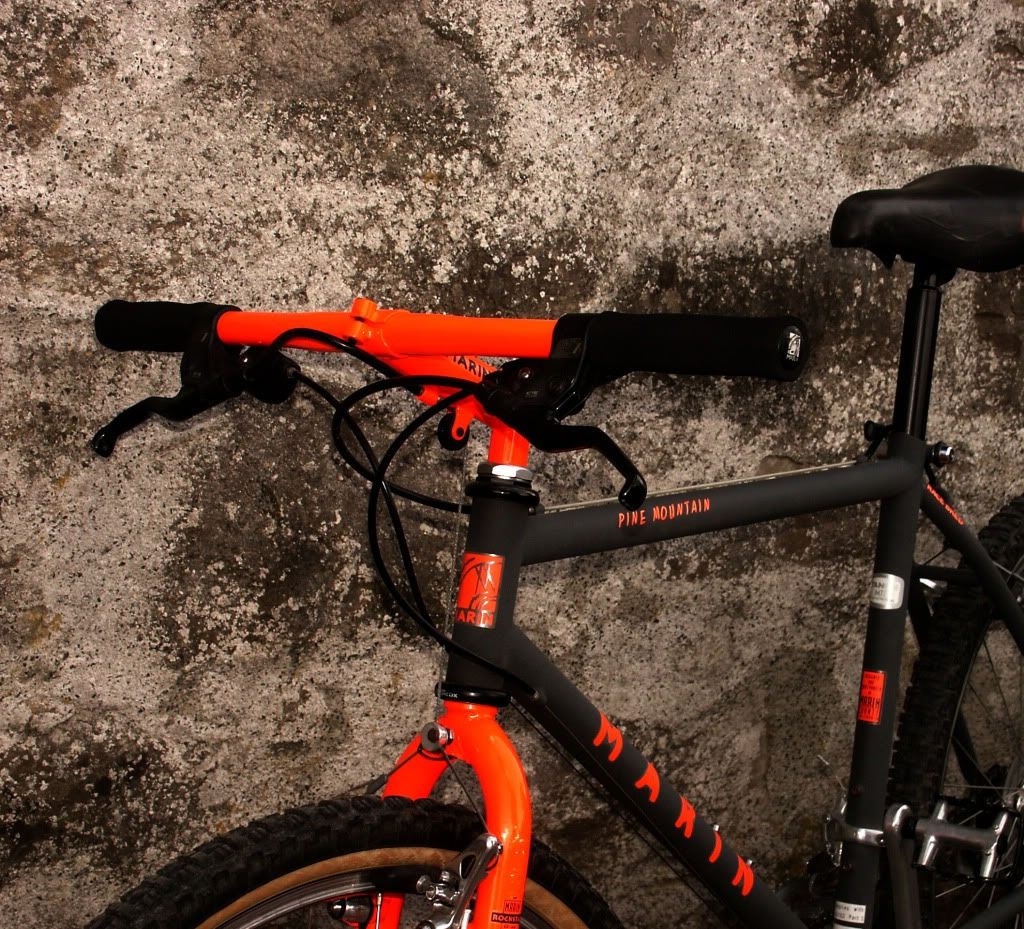 Beavis's Pine Mountain is a stirringly impressive bike. When I asked him how he kept it so clean he said that he thought it was dirty and then he pointed out rust that I couldn't see. Reminds me of what a Zolatone bike should look like.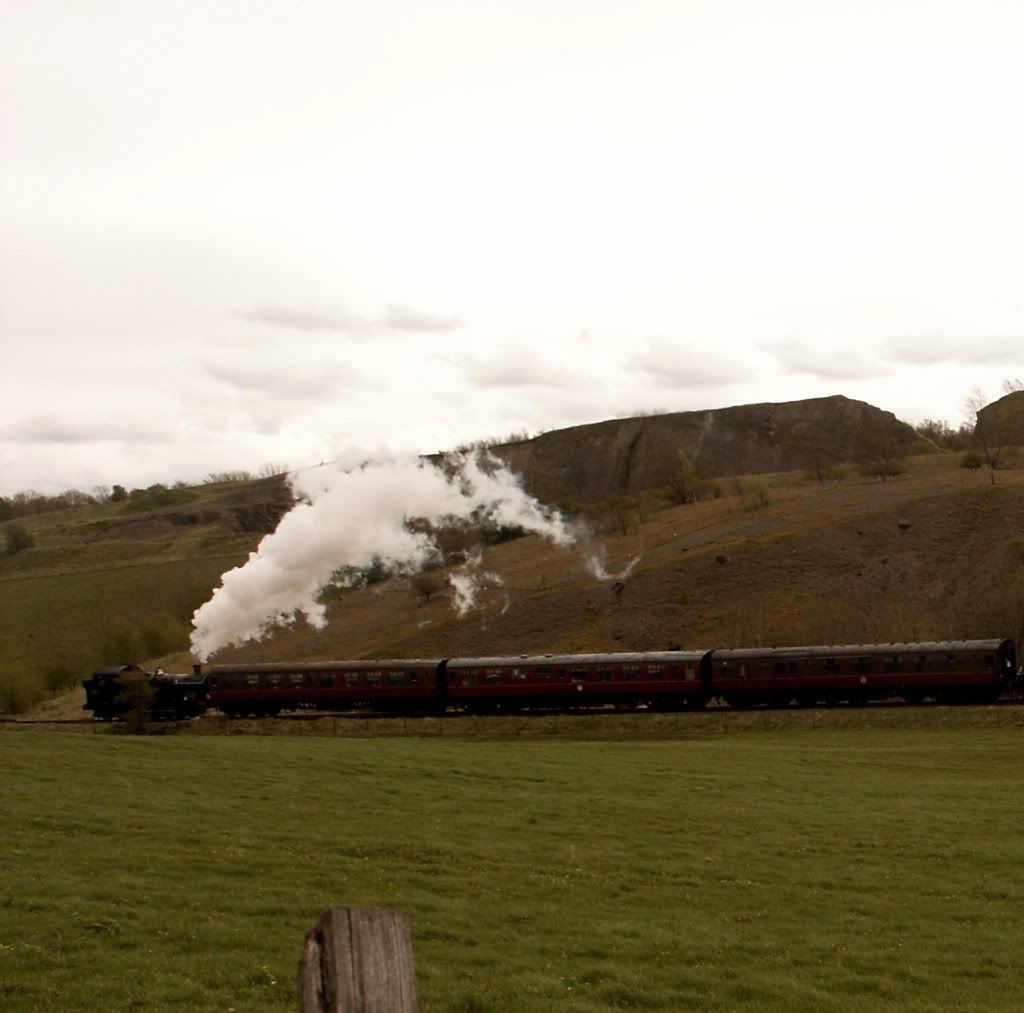 Until I fed the camera into the computer I'd forgotten that we'd seen a steam train.
Thanks to Marc for the lift back and Edd for the lift there and for the carpark testride on his mint Saracen Tufftrax. Sorry that you weren't well enough to make it on the ride. When you called on the morning you didn't sound like you at all. If you'd been on the telephone I wouldn't have recognised you.
So I enjoyed it all, even wandering through Skipton at lunchtime trying to herd ElPedro, and remember been able to change your socks and bike at lunchtime is pleasure you can't measure!
See you all soon.
Rich.
More photo's here.
http://s1225.photobucket.com/albums/ee3 ... de%202012/
_________________
Celebrate Yorkshire Day; put weedkiller on your red roses!
In't stable:
1992 GT Avalanche
1991 Marin Muirwoods[/color]
1992 Marin Bear Valley
1994 Specialized Stumpjumper
1990? Falcon Team Banana
1994 Kawasaki KMB450
1990 Raleigh Lizard
1995 Kawasaki KMB450
Expired: Sun [Not Sunn] 5, Raleigh Activator, Peugeot "Tim Gould". Ex Team Raleigh Reynolds 853