just having a giggle at the above.
myself, slmracing and loads of indigestion tablets set off upto pickering with mere drizzle and a cool breeze. about level with dalby forrest saw a dense mist and patches of snow dotted around the hills, no problem, let's get on with it!
the snow was a minimal problem but, melt-water kicked our butts
in some cases pedalling down steam was a better and more fun option. a muddy bike was washed clean again hundreds of times over
and repeat.
i had good fun and exercise all the same, so thanks to everybody especially kaya and gil for leading.
((voice of camera)) "i pity the fools"
early ride was still murky but ridable. some potential 'reduced visibility' potm shots!
standing water.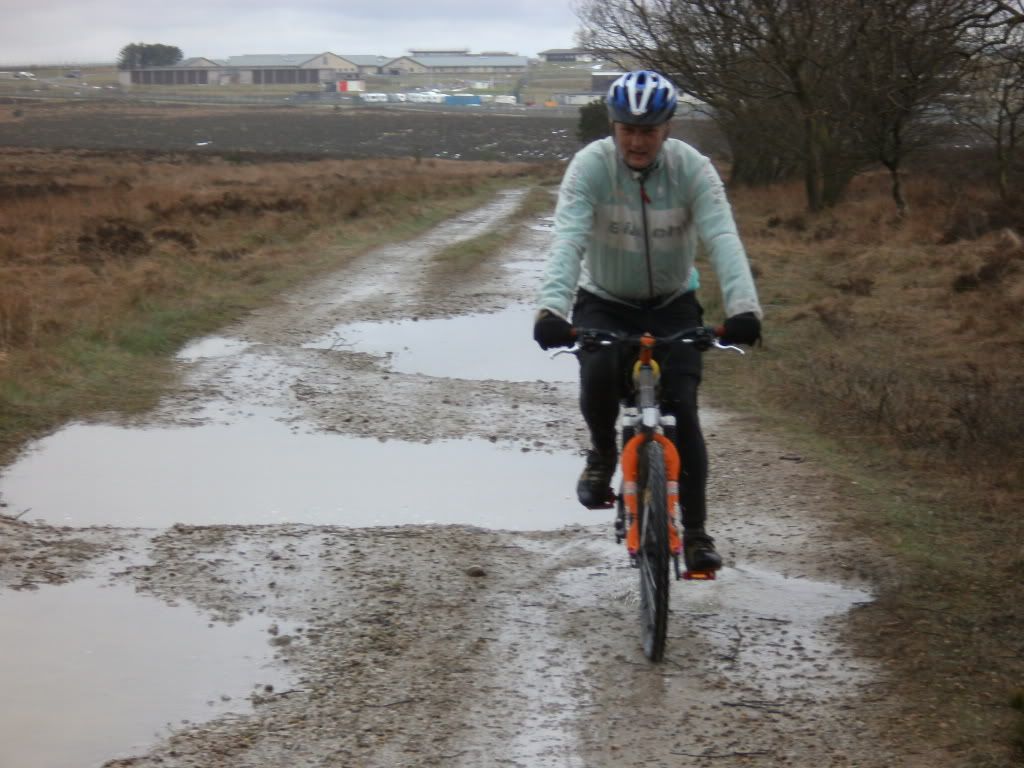 running water.
running scared
over the train tracks for a pleasant climb
discoverybmws' clean, but not for long proflex 856.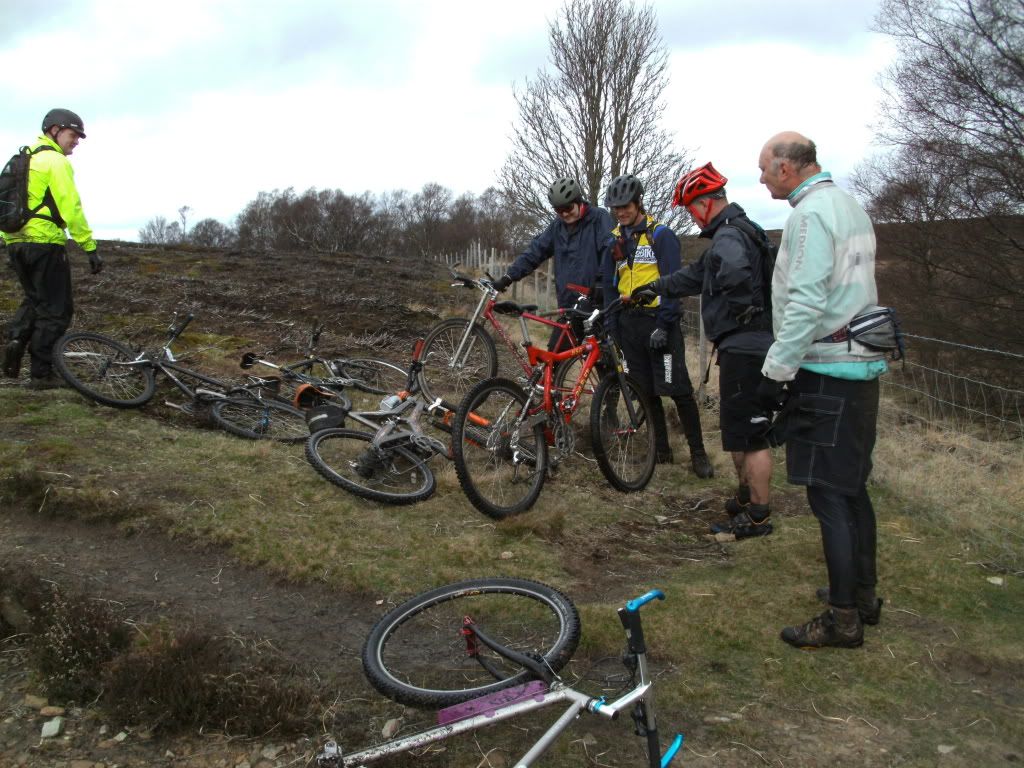 you havin this jimo746
the authors bike.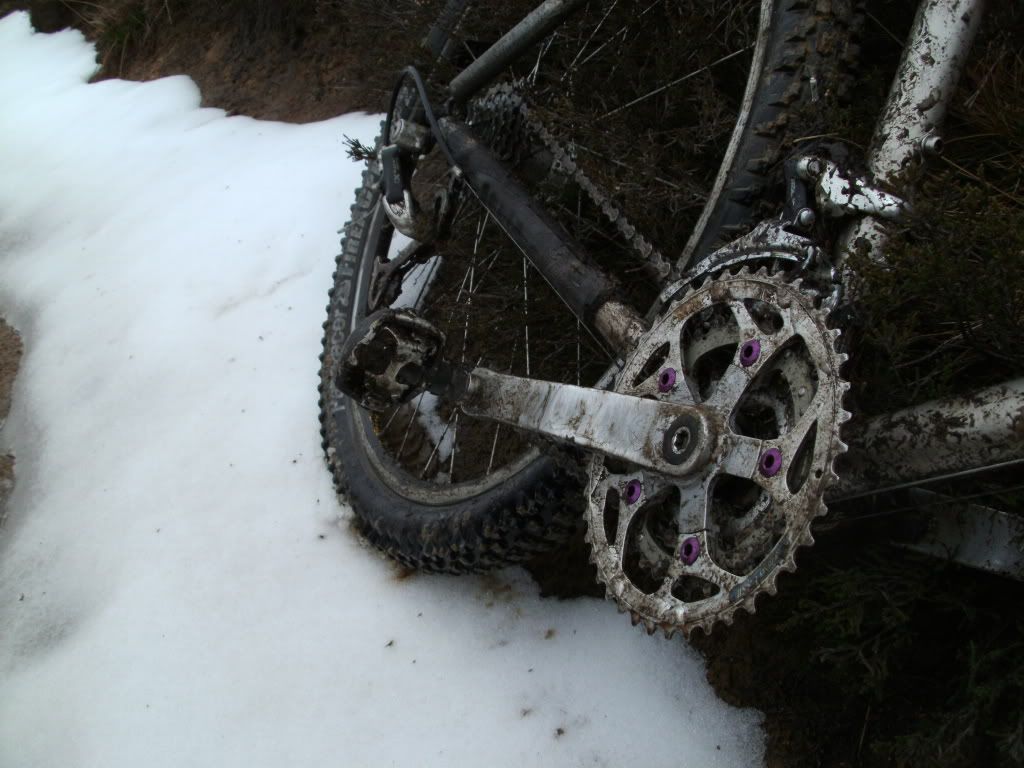 king of the hills.
we got there!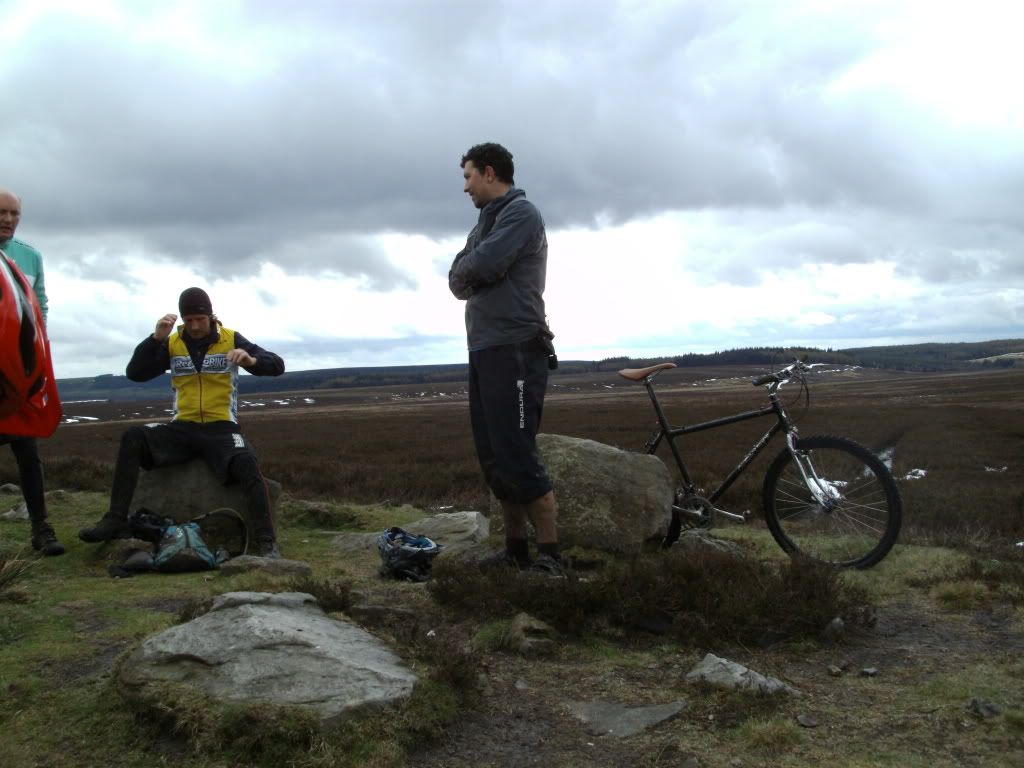 can't beat a raleigh.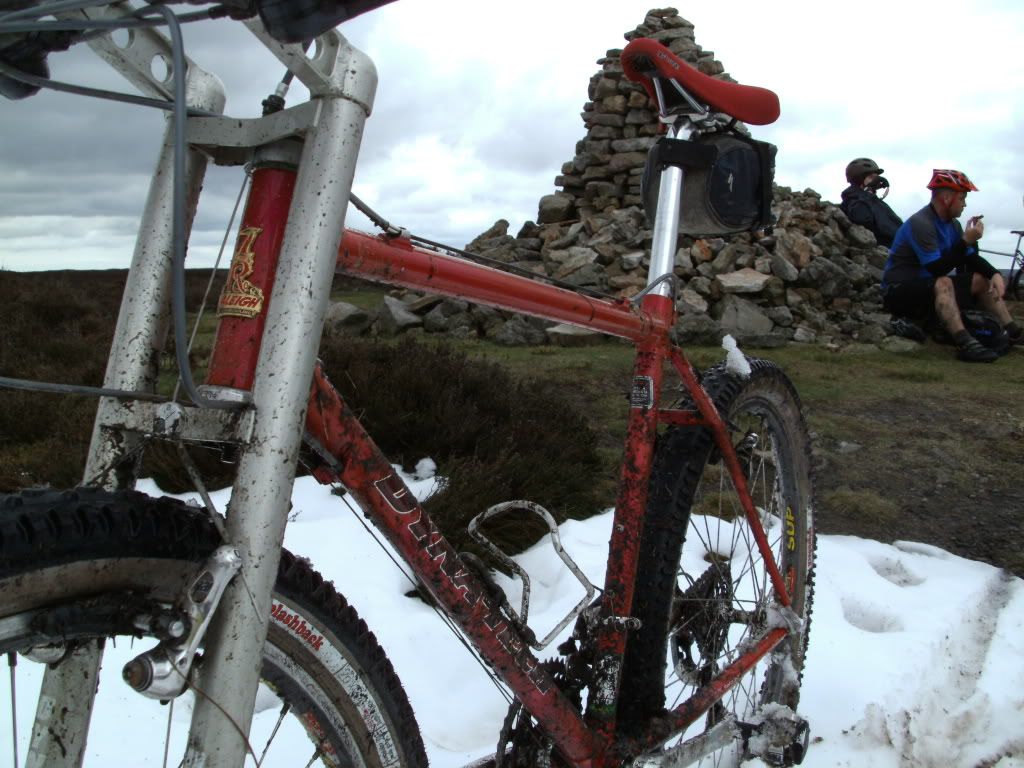 time to head for food.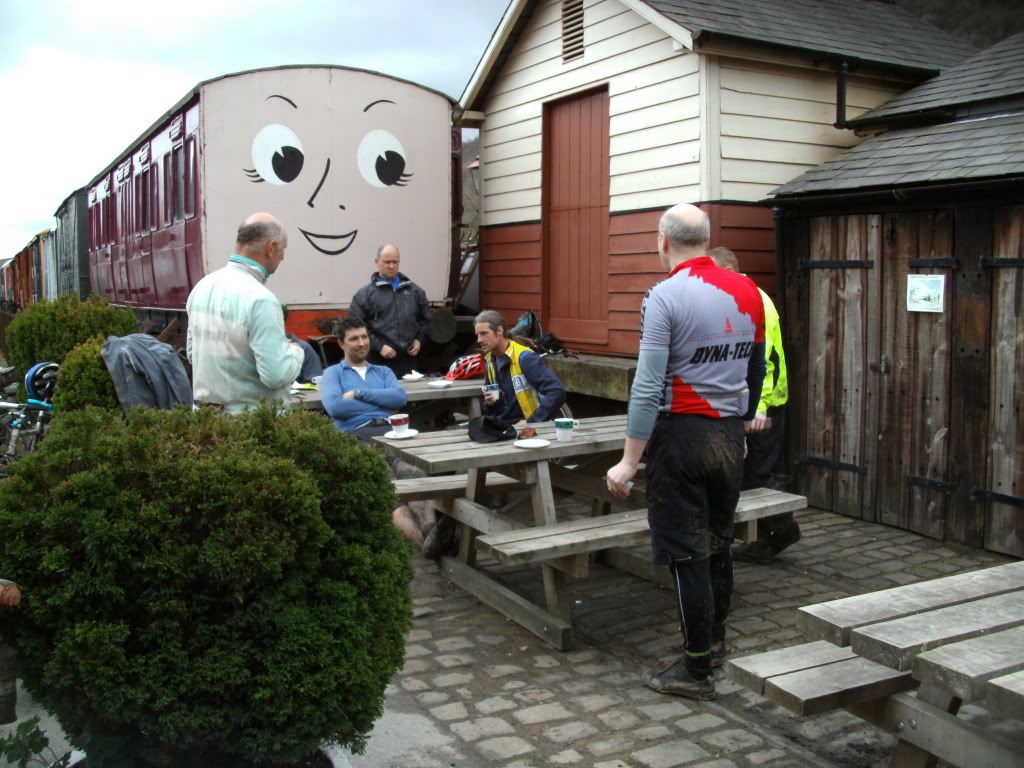 we all know what follows a stop at levisham station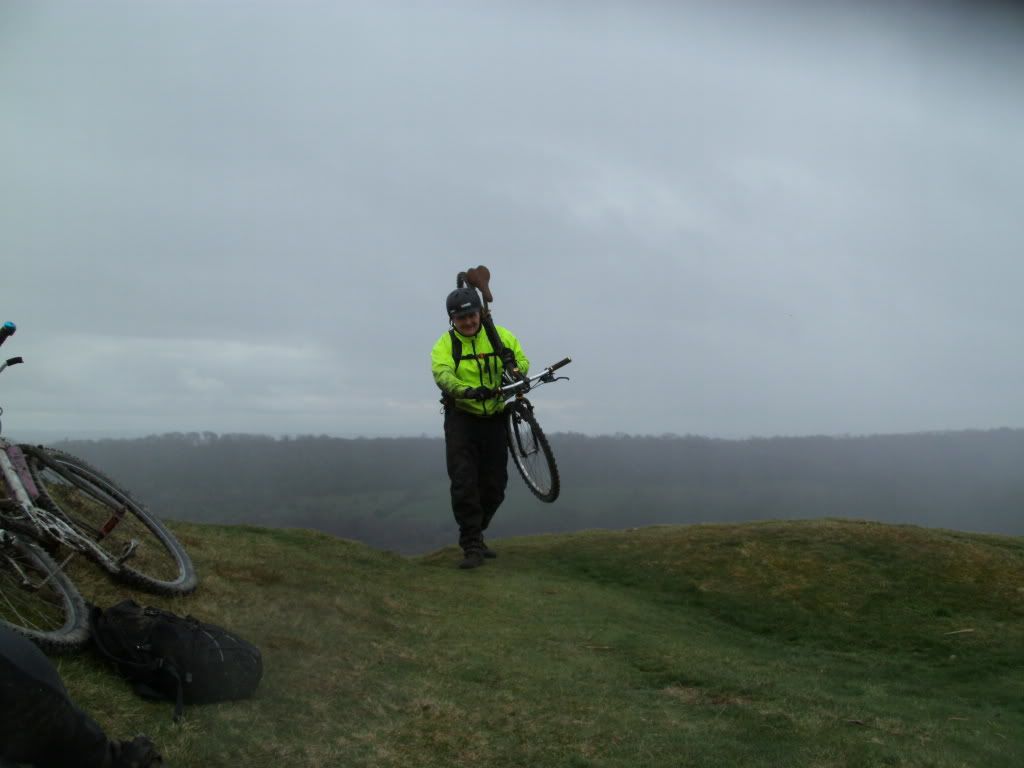 "here's the plan. drop down here, across there, massive climb.....
erm......
nah, let's just sit here for a bit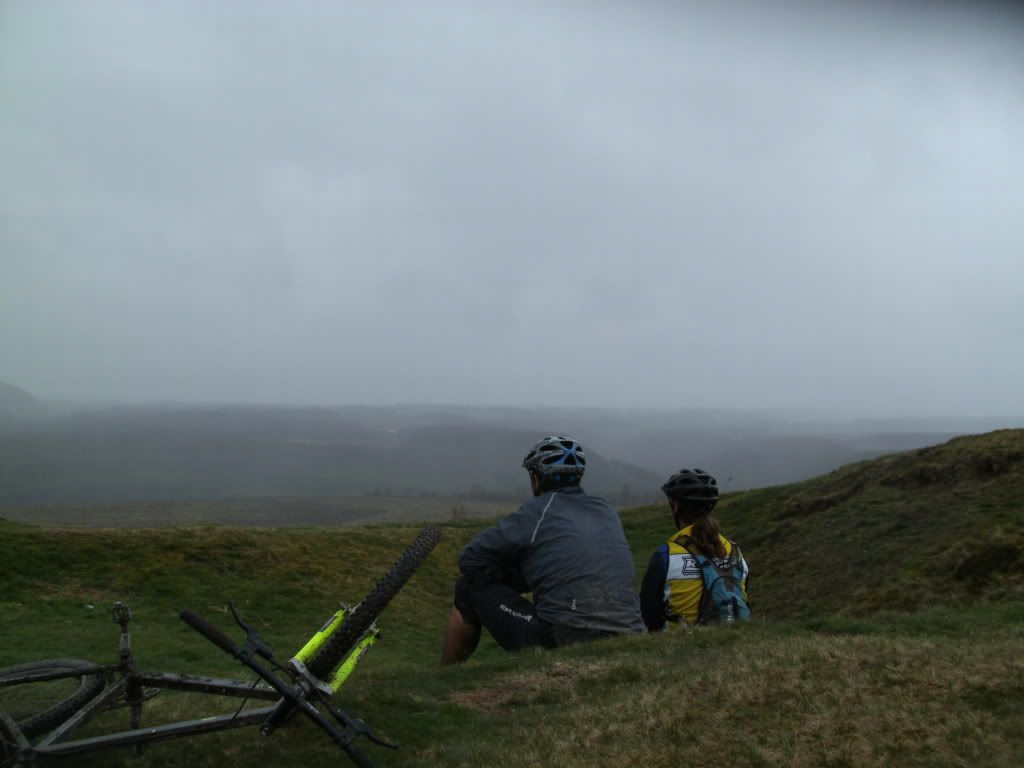 great to see you all and kudos to kenaltobelli for the effort.
cheers.