There are rides which follow arrows, there are rides which follow instructions from a book.......

Then there are rides which you join the dots on a map and see what happens........ (old skool)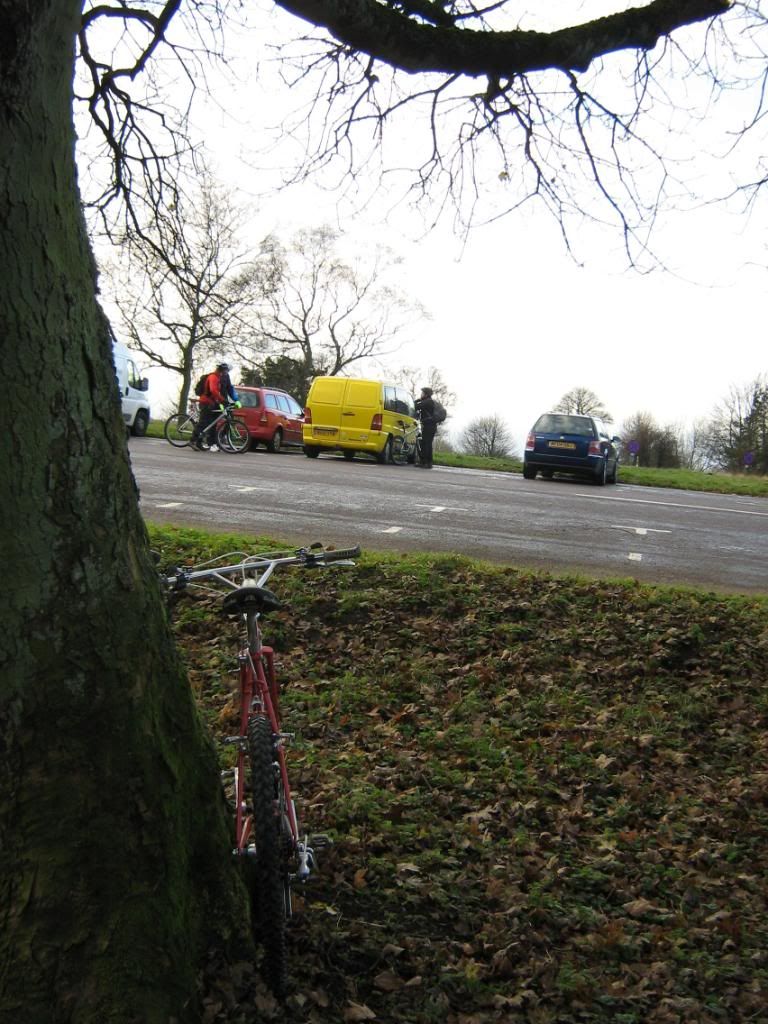 The famous five meet up in the car park on a perfect Autumn morning, after a quick coffee with Dr S's special additive were ready for the off.
With a few miles of easy tarmac on quite back roads we start to pick up speed, at a slippery left-hander Mrlee shows us his speedway skill and escapes without injury.
looking forward to the first B/W its slippy wet and rooty but we all make it down safely, at the bottom its mud, mud glorious mud and its deep and lots of fun.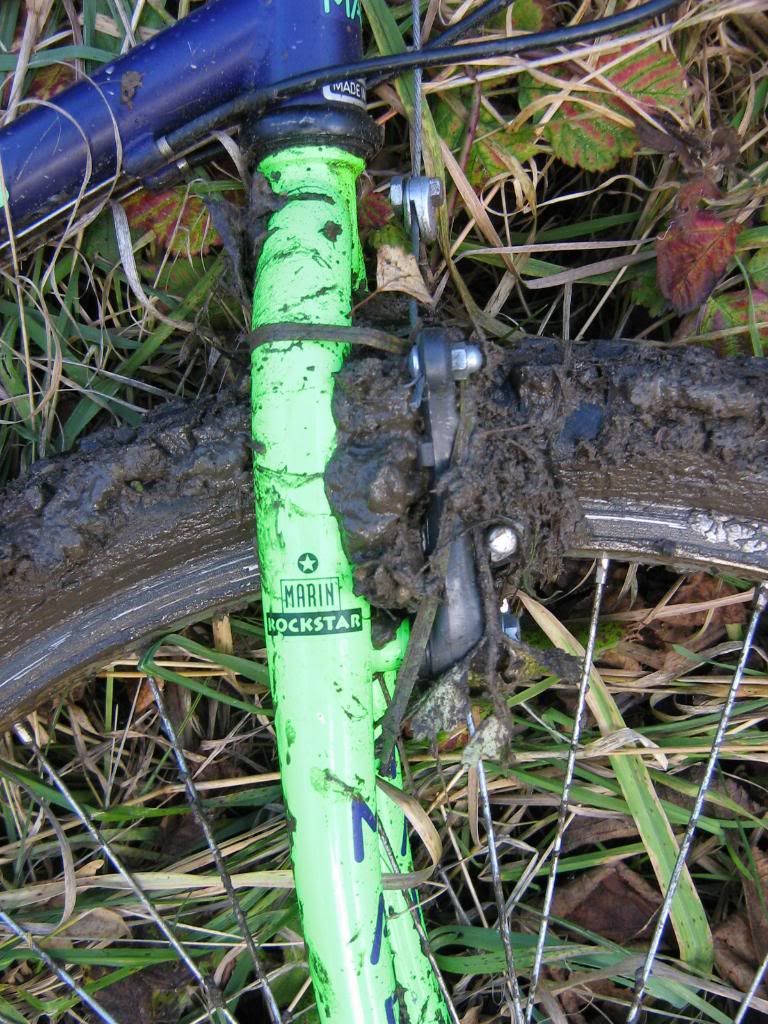 Climbing back onto tarmac we head toward Rlevaux Abbey.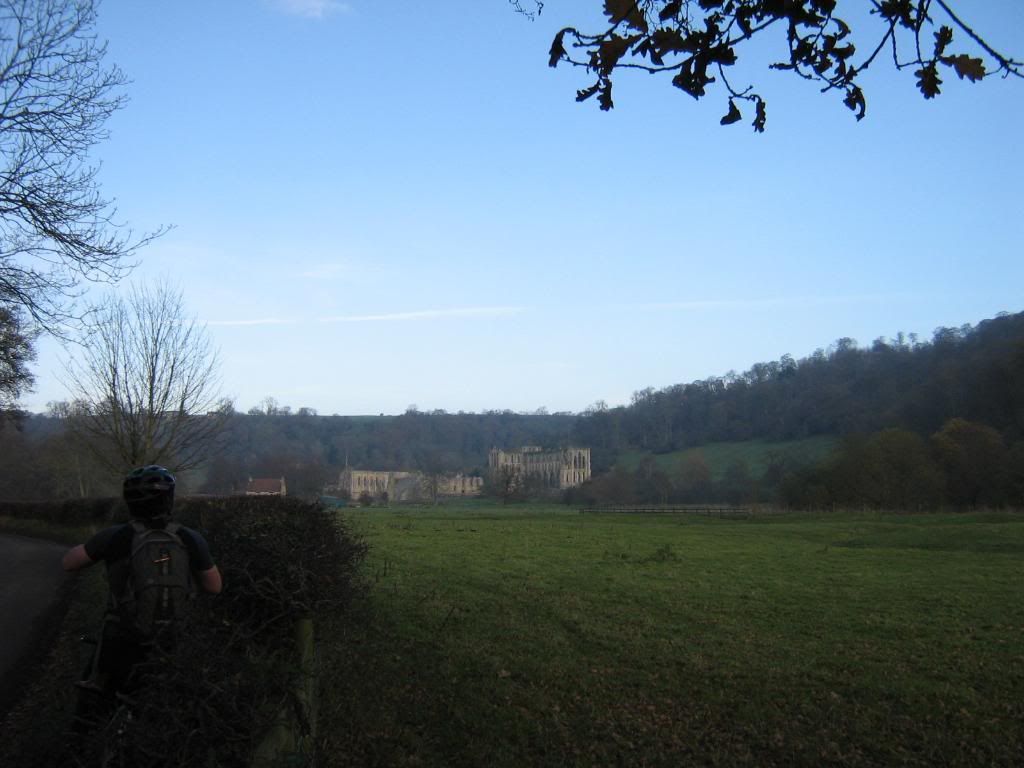 Pictures taken its up hill on easy farm tracks to the Hemlsley TT ( the B1257 ) the road is a fantastic road for rider/driver, but not good for cyclists .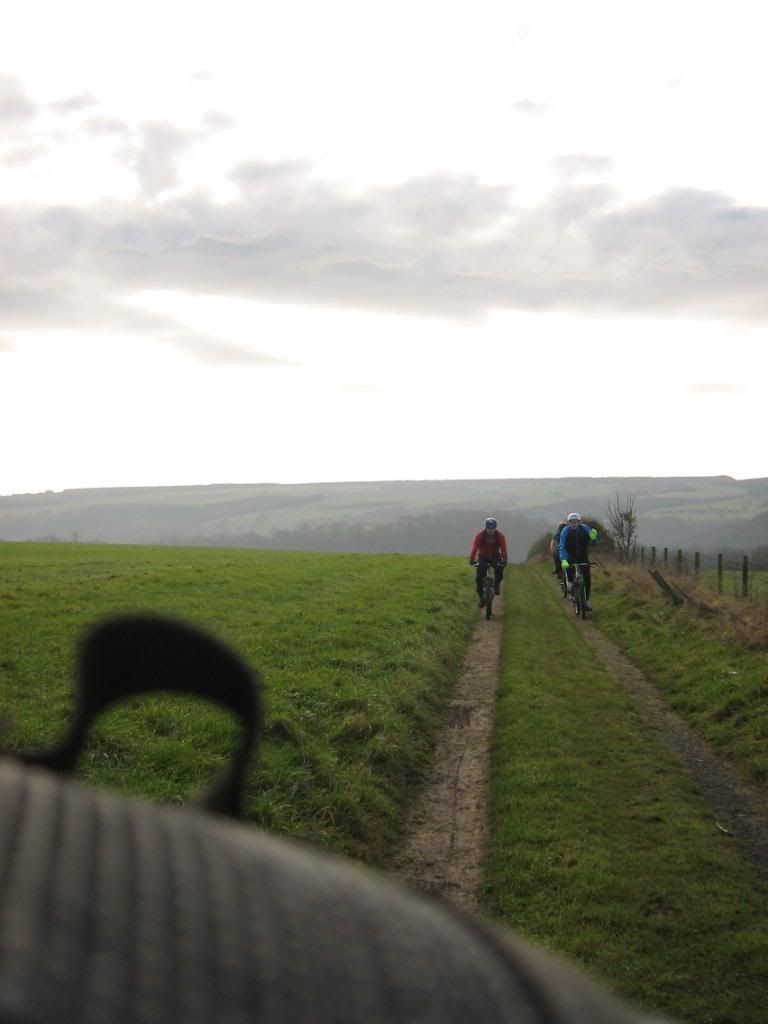 The TT out of the way and we're on the edge of forest with a view point, a quick top up of Dr S special additive we're off through the forest.
Then the first and only mechanical of the day a puncher, quickly fixed we're off to the edge of the moors with picture perfect views as far as the eye can see.
Next is a short muddy B/W descent where slmracing checks out the mud up close and personal by trying to descend with his helmet over his eyes.
This is were things start to get interesting, we have a few problems finding the trail and end up in a moss bog.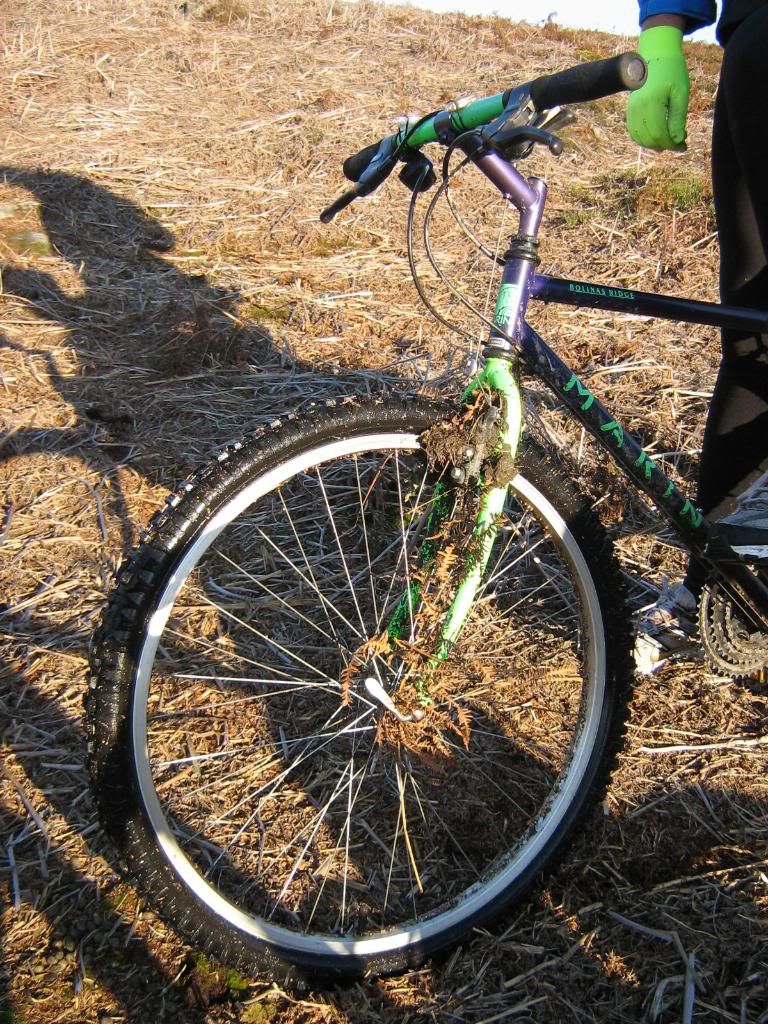 So shouldering bikes we set off yomping through the bog, down to the beck. Up the steep bank side to the B/W and then off through the woods on the singletrack trails.
We stop at a deserted woodman shed and explore.... finding treasures beyond our beleife.... in reality we spent too much time here and under an old trailer, also the moss bog before, we realized the pub kitchen would be closed.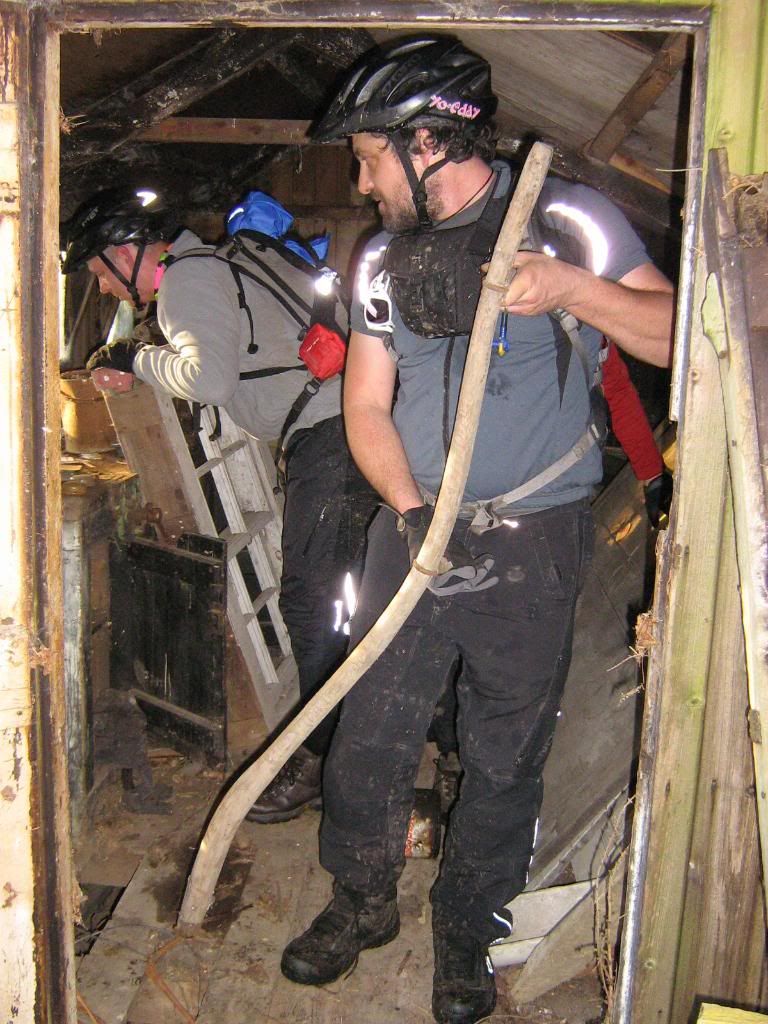 So after a short singletrack descent we hit the tarmac, a short and twisty descent and then a long tarmac climb lay between us and food. The inn at Hawnby is a pleasant way to spend a few hours watching the world go by.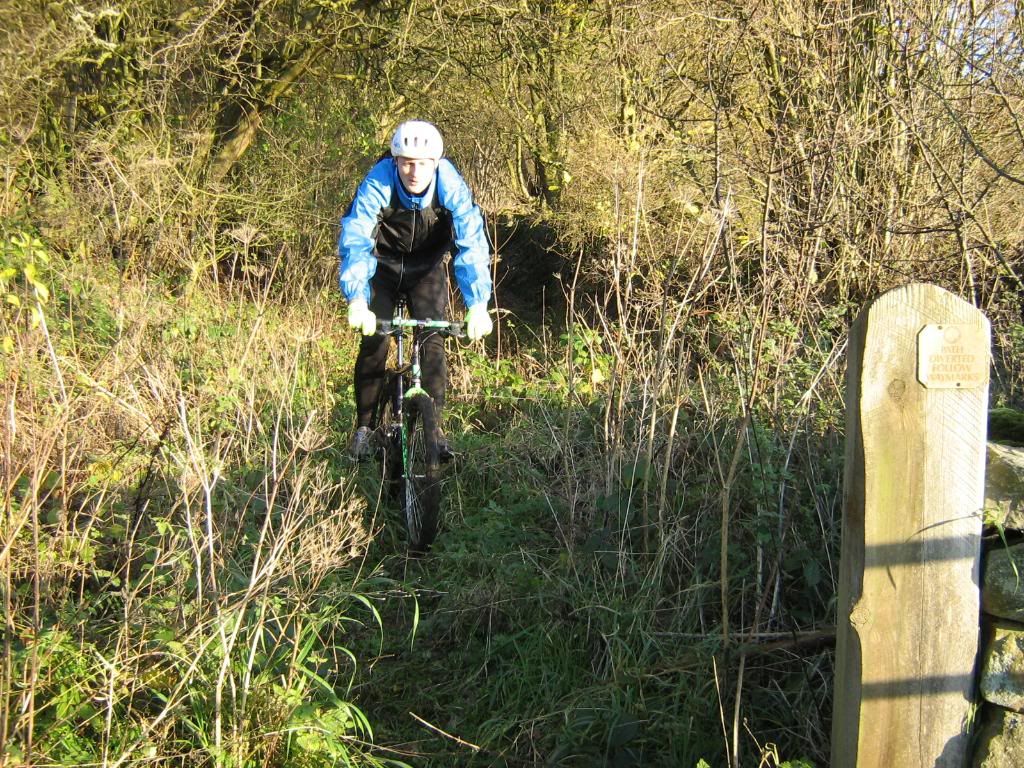 but today we don't have that luxury so a swift pint and a packet of crisps then a bit to much chatting made it certain we would be riding the last stretch in fast fading light.
We head towards thoradale and take a steep B/W then things start to get a bit cereal, there seems to be a lot of pheasant and sheep staring at us.
We carry on up the small valley to be confronted by about a dozen dead sheep in various stats of decomposer.
We push and carry a our bikes to the top of the moor and in falling lite we head for the drovers road along the grassy trial.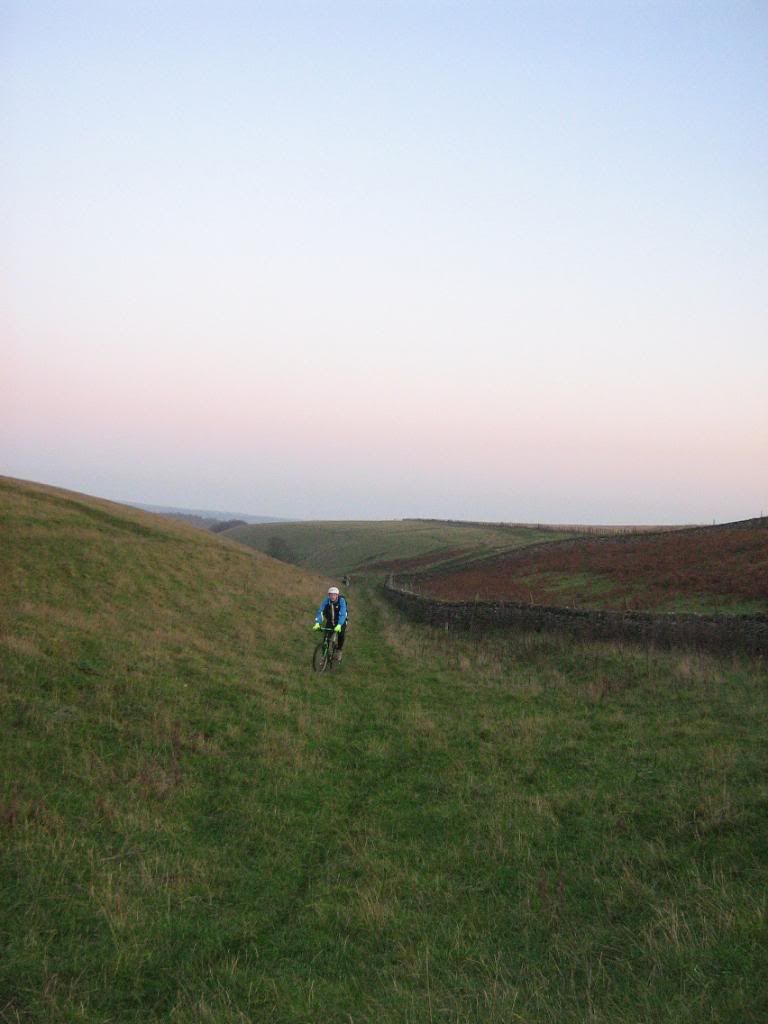 Stopping at the drovers road two ladies ride past looking totally out of place on there town bikes, then its off again on well surfaced flat trails all the way back to the car park.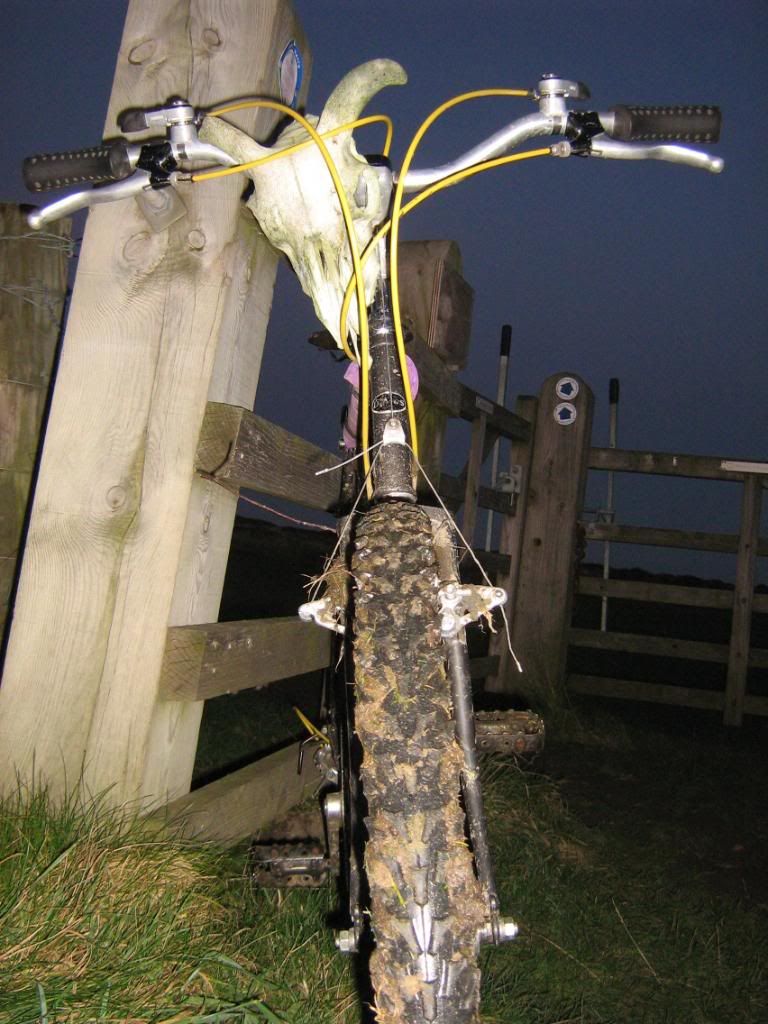 Daylight is dwindling and we now need the service's of Dr S's 100,000,000 lumen (sun in a can) light, catching the two ladies we escort them on there way home.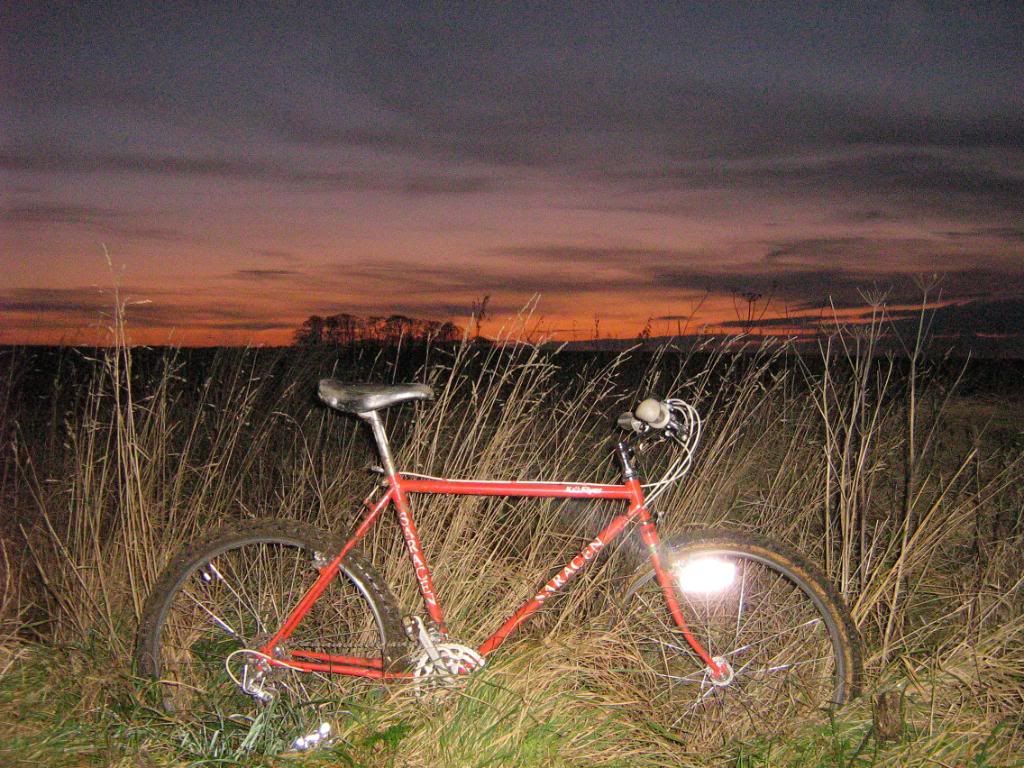 Then we spin the pedals for the last mile or so to the car park, at the car park with a slab of " lemon not so pretty cake" in hand we chat about the days events as we pack our bikes, say our goodbye's then head for home.........
Thanks to the famous five for making this a proper "old skool" day out.