Took the kona out for a squirt with a mate yesterday, went partway up the old rail line to Hornsea, didnt go all the way as we kept getting caught in showers which was annoying, but it was a good ride to see what needs adjusting on my bike.
Defintely need to fit my riser bars as the straight bars are a touch too narrow for my comfort, and i need a new seat as it becomes uncomfortable after a couple of hours lol.
Anyways took a few piccies so i thought id share, nothing too interesting so i thought id be best off posting them in here.
Nice black clouds stalking us..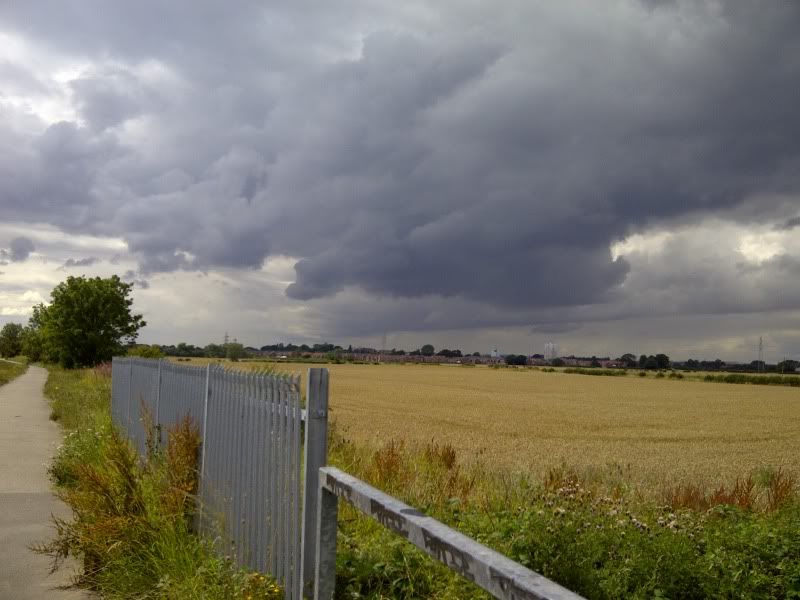 My mates '97 Kilauea infront of my '98 Caldera..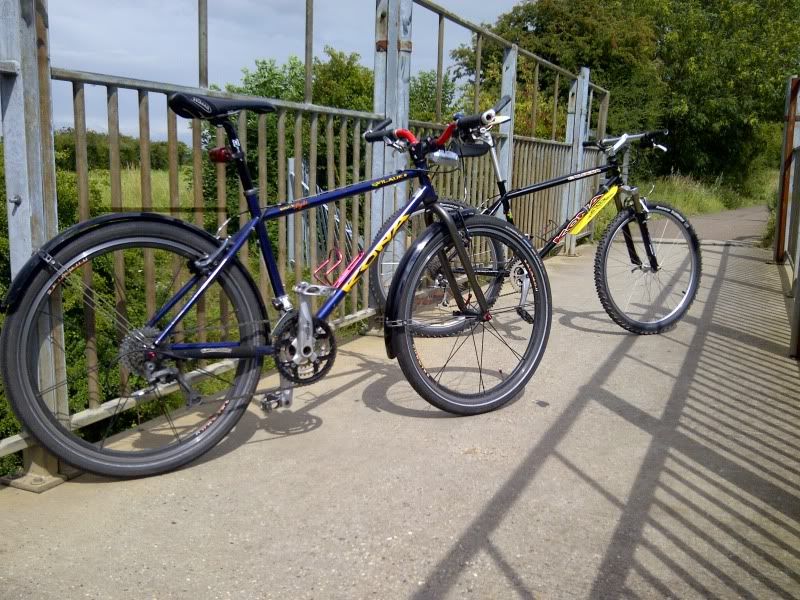 Arty shot of mine hiding behind Tom's..
Tom, looking like he is squeezing one out.. lol..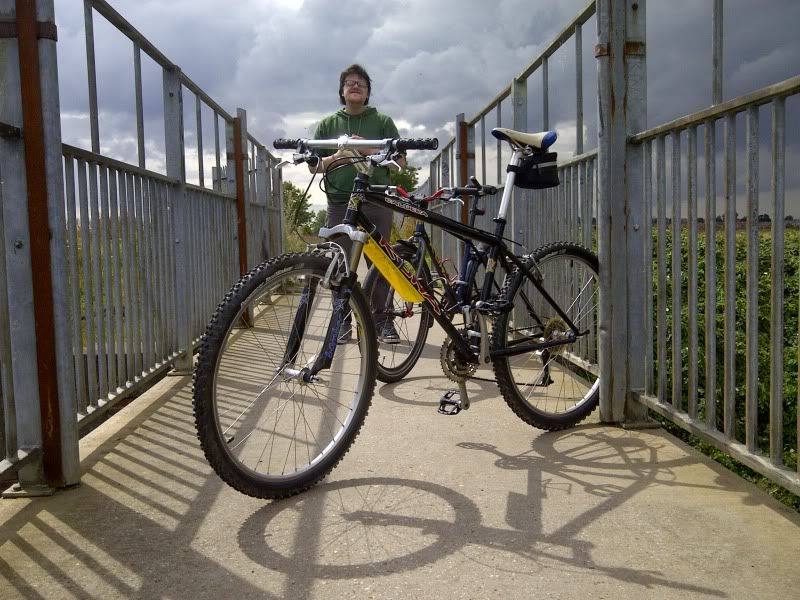 Further along the trail posing the bikes..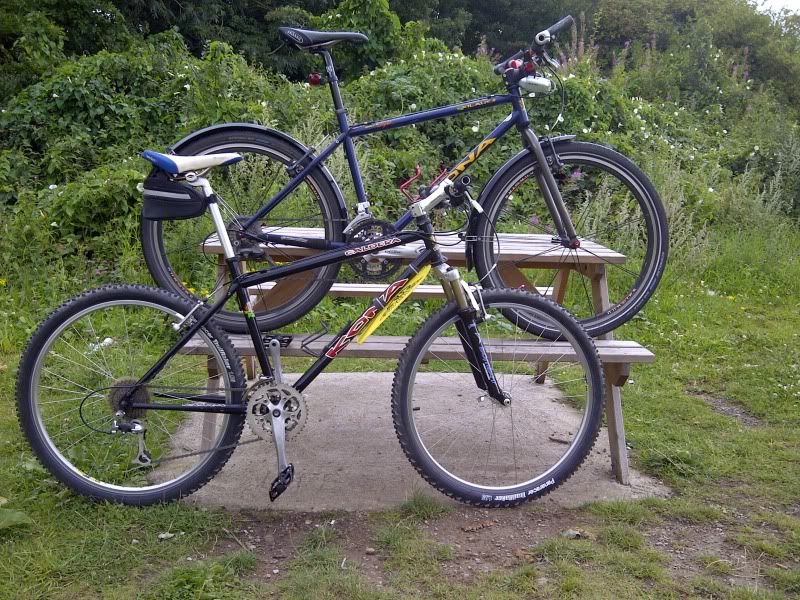 Tom and bikes..
Trail..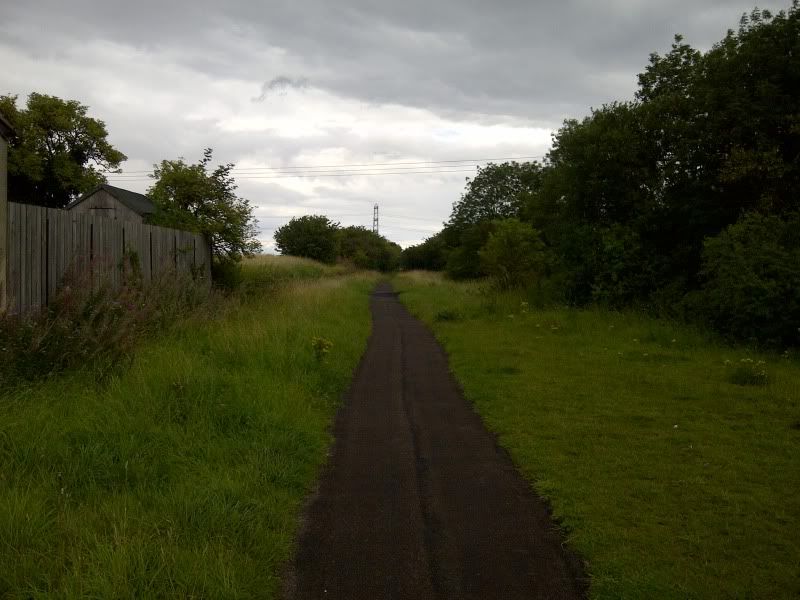 And proof that we got as far as New Ellerby lol..