wow, what a day.......sun was out with a vengeance, 30 degree heat at home time!
had a great day today, met some new faces aswell as old, and great company as always.
i got to dalby about 8:45am (still had to pay) and a few of us had a coffee and sausage butty on the stunning balcony at the visitor centre.
while we waited for the others, we all had a sweat on without even riding the bikes.......a sun soaked day in the saddle was on the cards.
didnt take many pics, was too busy drinking on the stops we made, the heat was unreal. but a dry dusty ride was fantastic seeing as my past rides up there were in the snow!
scones and tea at the cottage was great and a welcome energy boost, think we had lost half the 15 riders by then though
more dropped out by the time we made it back to purple mountain cafe for ice lollys!
had a great time on the jeff jones, really loved the ride.
heres a few pics, not sure if anyone else took any?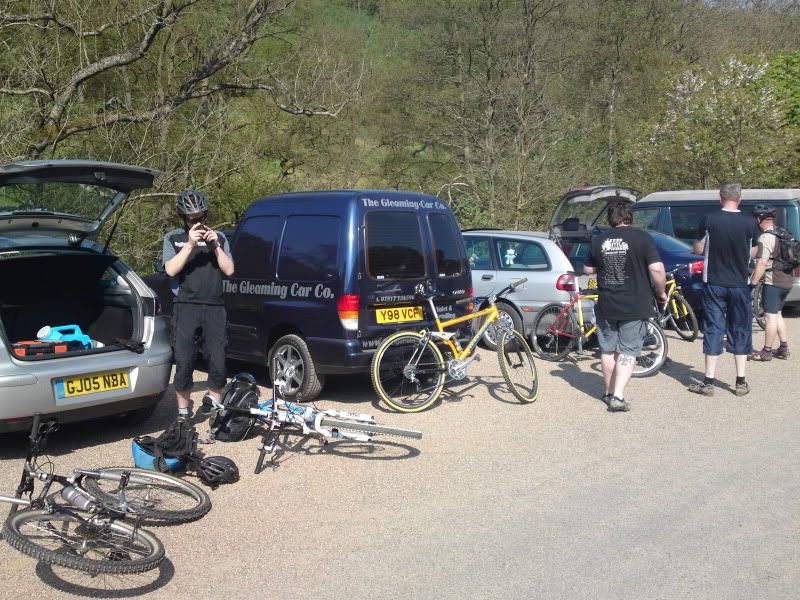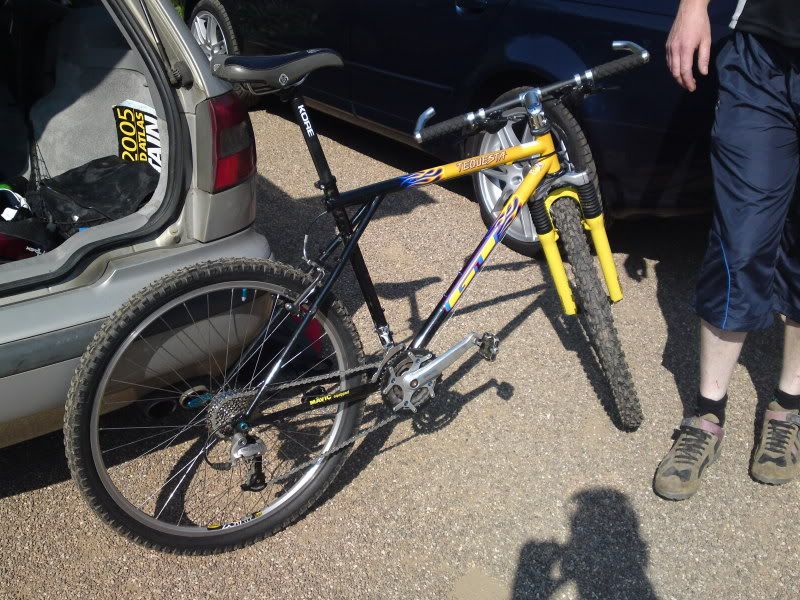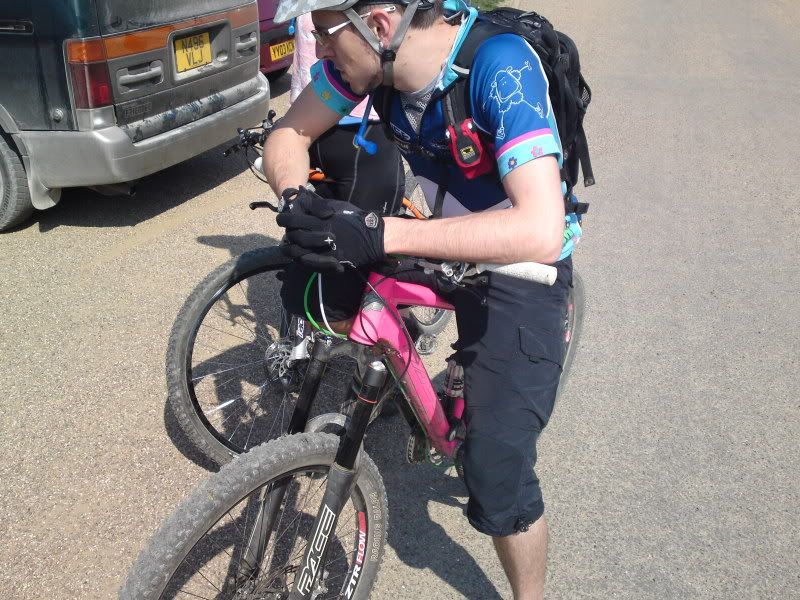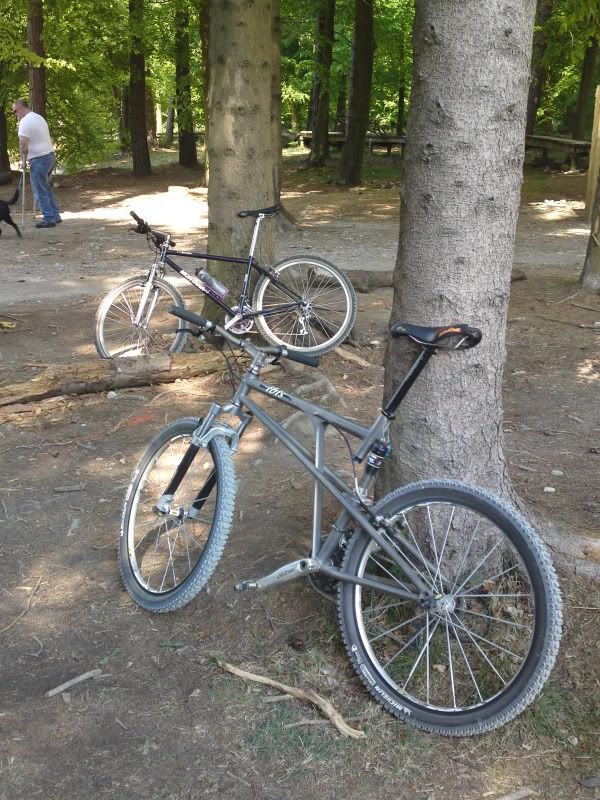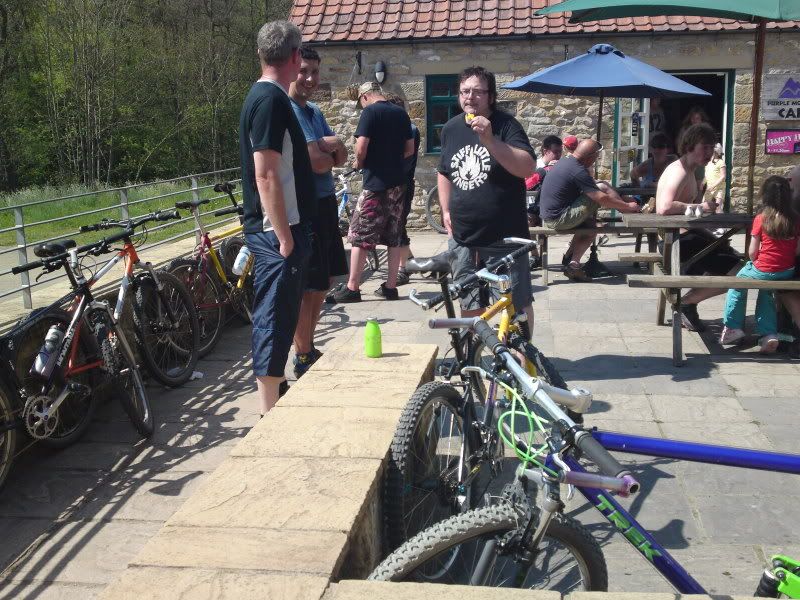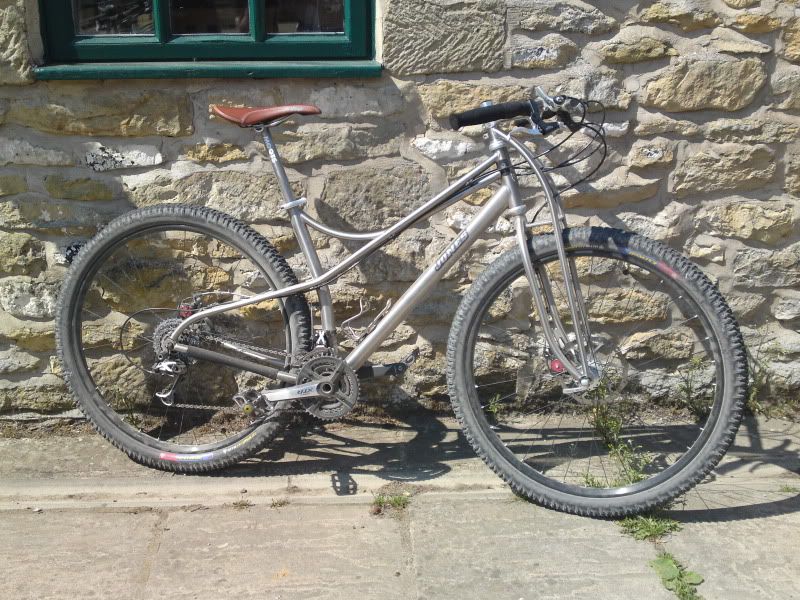 _________________
2014 surly straggler
2012 surly moonlander

14 badboy 14 carbon beargrease 13 jones spaceframe 14 straggler, 05 pugsley, 13 pugsley, 12 moonlander, 13 krampus x2, 13 fargo 2, 11 surly pugsley, 01 Volvo Cannondale, 01 dekerf limited, 98 cannondale caad2, 94 san andreas, 96 san andreas, 93 pace rc200 f3, 08 Ti moots rigormootis, 93 Ti merlin xlm, 09 Ti jeff jones spaceframe, 93 fat chance yo eddy (ex dave hemming), 11 salsa mukluk, 00 scott octane, 03 stumpjumper comp, 07 s-works fsr carbon, 08 revolution triad 2, 94 claud butler kylami, 96 cannondale m500, 93 townsend, 07 scott scale 30 carbon, 92 CR dogs bolx, 09 hooligan 1, 99 trek 6500, 10 badboy