Just got back ... I'M BUGGERED !!!
This ride is sooo hilly its untrue, even the straights are gradients !!
It was worth it for the scenery tho, everwhere just looks so nice from way up there
Frequent hail-storms sucked
My Stinky dee-lux was not the best bike to ride due to the long travel on the uphill sections as it just sapped energy.
Downhill was another story, just took the bumps with ease..
My rear cassette is fubard now, was having a nightmare on the climbs with it swapping gears & skipping and found out in the carpark when finished that it is loose and has about 2 cm play in it!!
Heres a couple of piccies.
Start..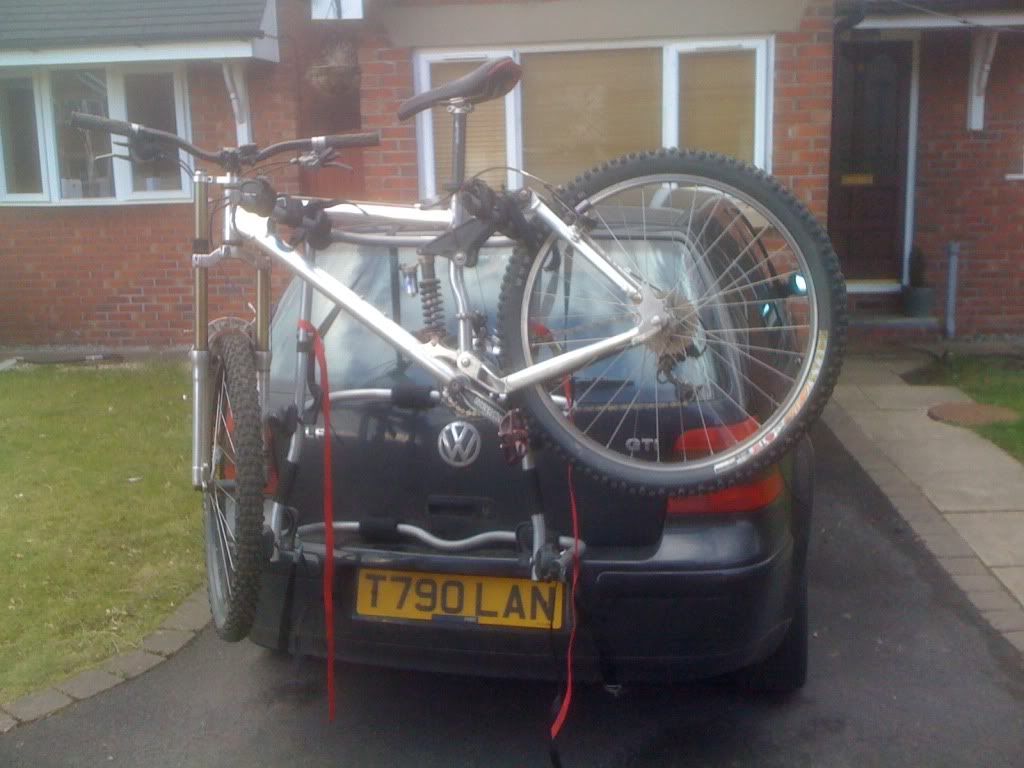 Looking down at Castleshaw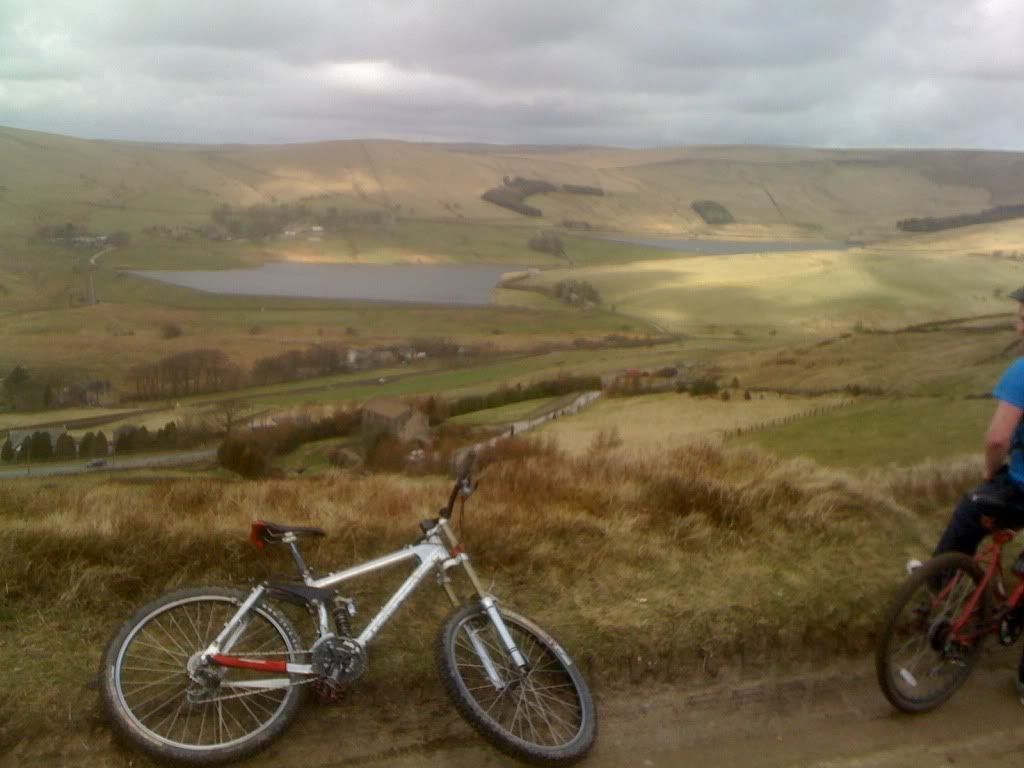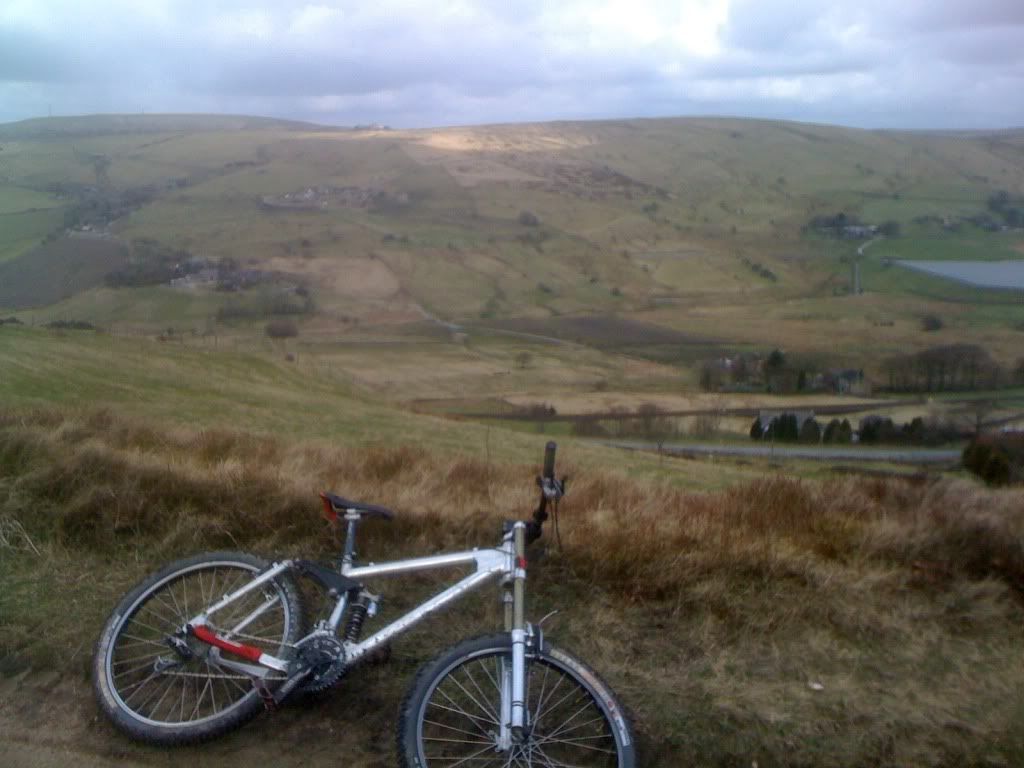 A well deserved pint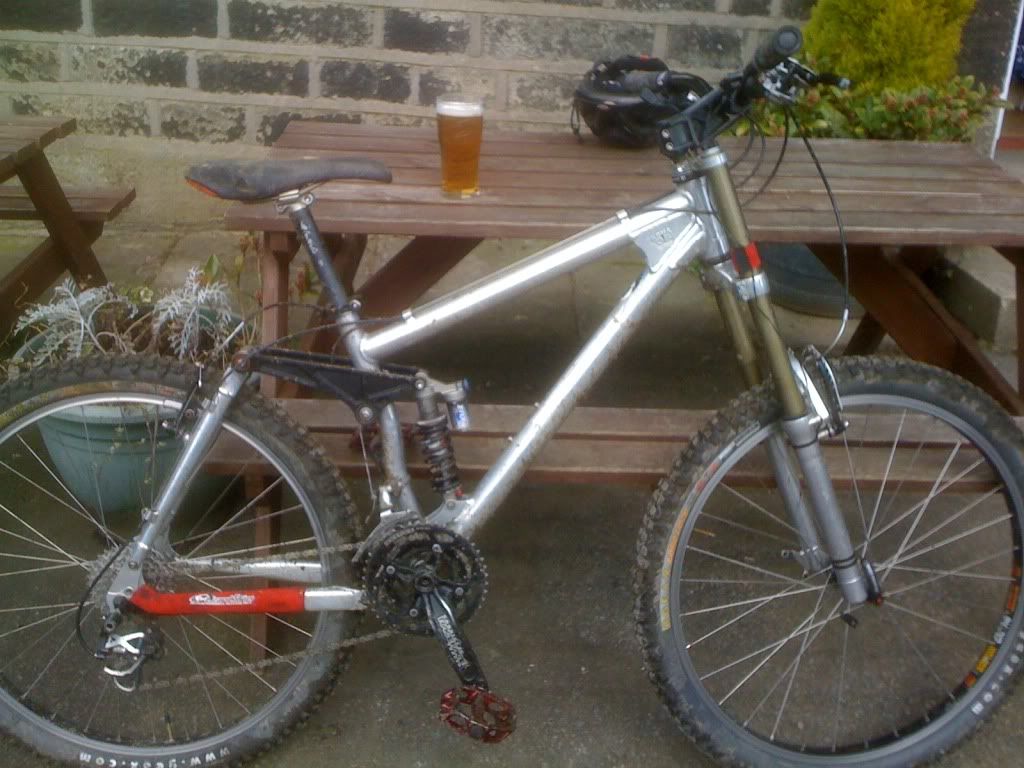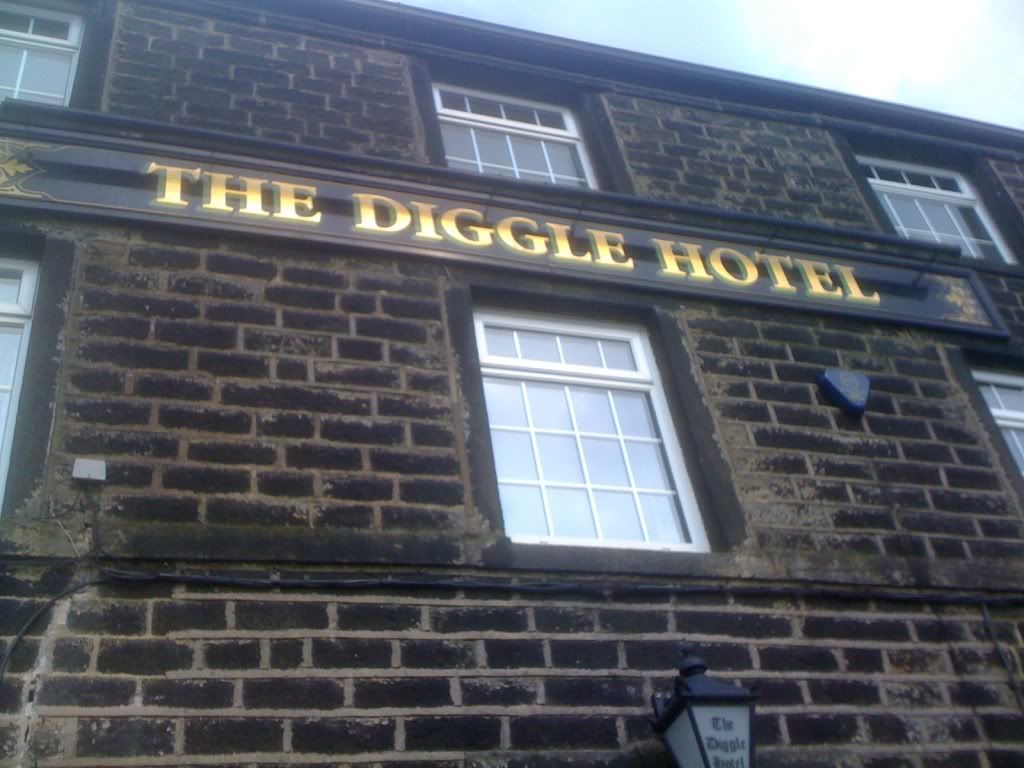 I highly recommend it