Yay! I have managed to get my photos online for once!
I have a little bit of a tour of the forest for y'all from the reccy part deux the other day. (This is my first time posting pictures- if it fails I apologise)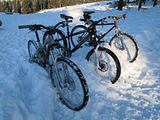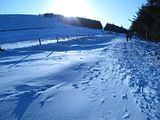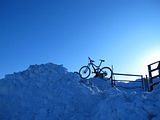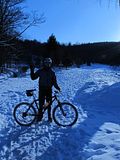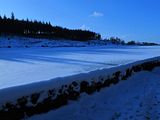 As you can see, there's plenty of bike racks; some deep deep snow; a friendly hobo and an icerink...
I wonder if it'll all be there when it's ride time?
Fingers crossed for the hobo at least!