Edit: Adroit found, Attitude sold.
Like many others I am looking for an MC1-Adroit with rigid fork, ideally 1992 or 1993 (no box fork). Frame size 20inch or up.
I am prepared to sacrifice my 1993 Attitude with Uniklein forks (fuselage) and throw in some money. Original "Storm" paintscheme; artist was Kory Dow ("KD '93"). However, the fork is a complete repaint and the original paint has been touched up here and there by Jonrock. Details see here:
viewtopic.php?t=141168&highlight=storm
In my opinion, 1993 is the best Attitude year: 1 7/8inch downtube, 31.6mm seatpost, debossed decals.
This is how my build looks: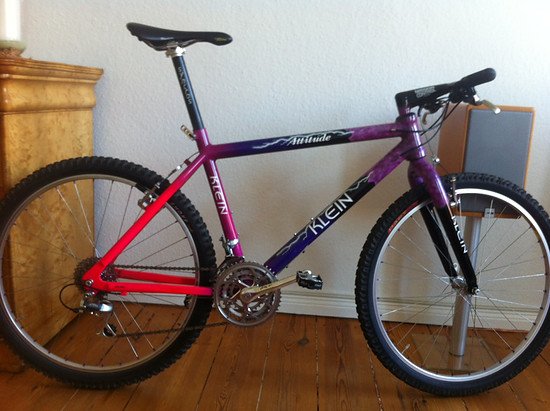 Better pics on request.
I also have a matching "Storm" jersey in "L", worn only once.
Please no cracks or dents. Repaint is fine if the colour scheme is nice.
Thanks