Thanks, but I'm pretty sure that's a 74mm BCD ring there. The lugs aren't long enough to be 58mm BCD, which can accommodate a ring as small at 20T.
Here's a pic of the type of ring I'm after: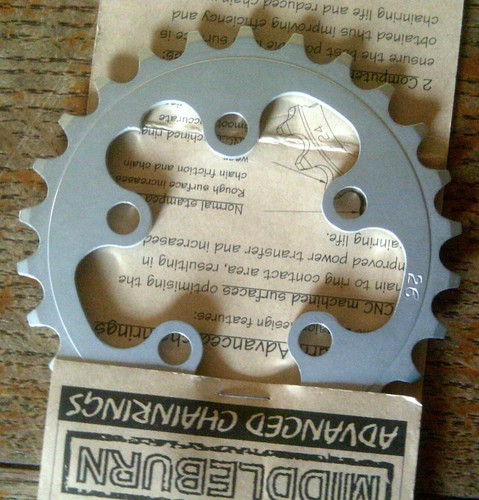 though ideally in steel. You can see that the lugs are much longer than on yours.
Anything out there?? As was already commented, 74mm BCD is much more commonplace.
Cheers,
Gareth.
martinb wrote:
Found it, its an alloy Sugino, 26 tooth, good condition
pic here
http://www.flickr.com/photos/96533116@N07/
£10 posted ?