I don't know of any really white ones, they are definitely cream.
Here's some others (not mine, front and rear) which show the true colour better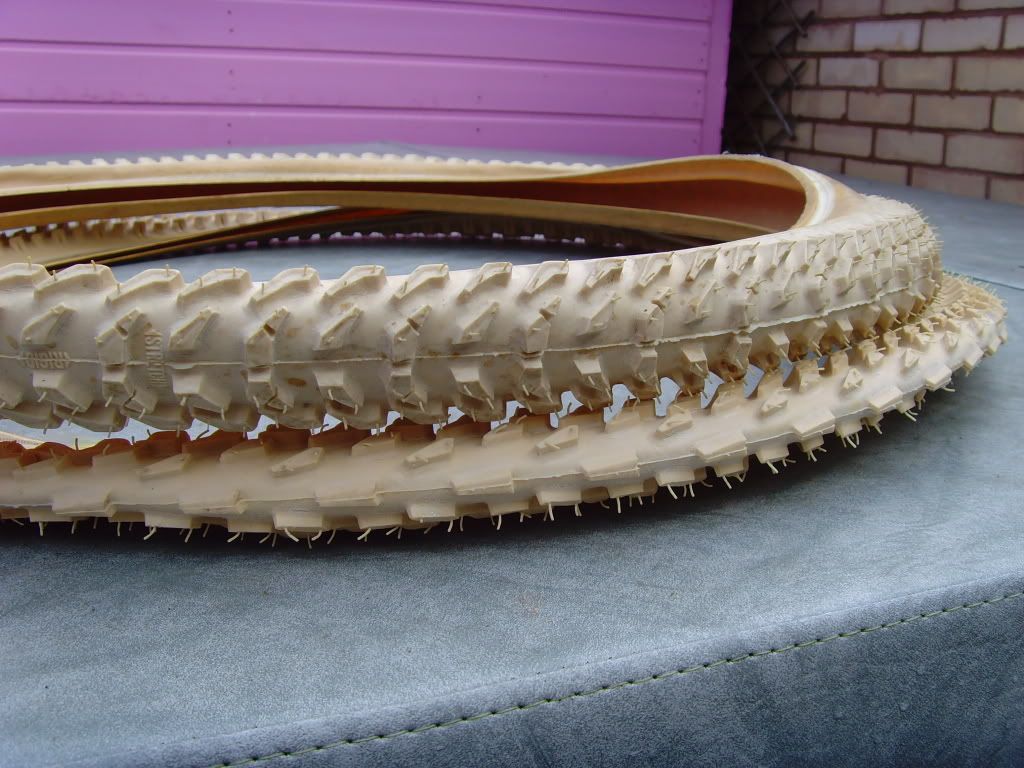 The only old white tyres I know are from Onza, mostly Porcupines:
2xfront? Some people do ride like that, but these front specific tyres do not have many blocks running across the tyre, so traction would be poor. OK for display, though.
All the best,
_________________
Dan Chambers/danson67
Pause, take a breath and ask yourself: "What would
Rast
amo
use
do?"
New in the quiver:
Danson Pinion P1.18 hardtail