Rahbari wrote:
So you have got a 20inch frame? Are you sure, 150mm will be enough? My 19inch (10cm headtube) needs a 138mm steerer for a Chris King 2 Nut and a Canti hanger.

If you become too desperate: I have some threaded GT forks with a steerer length of 174mm! I think they were Bologna Cut (Ahead) which were threaded later. Not sure, though. They are ink blue, 1 1/8 and are like NOS.
Cheers - I was just going on the 150mm length because what came off the bike were 148 and I'll need a bit extra because I need to run a cable hanger.
This is the scrap steerer off the old & totally dead Shock Tech forks that were on there: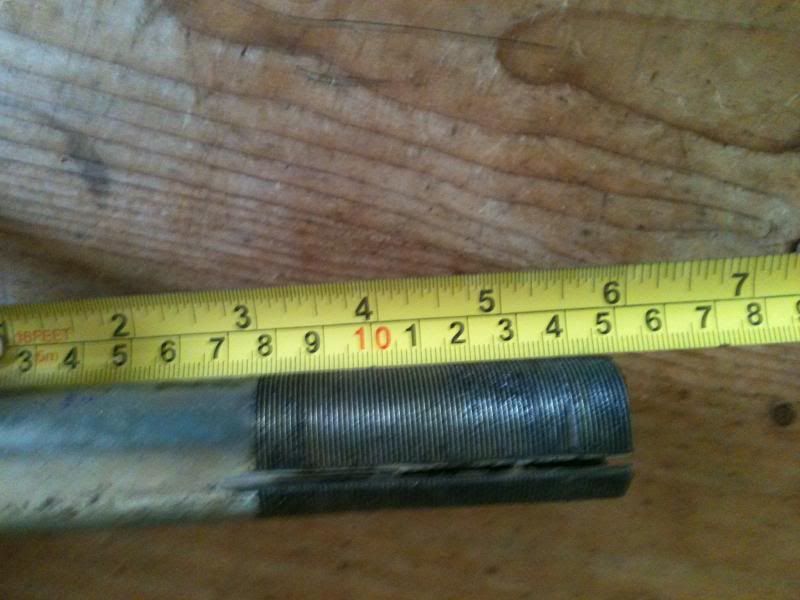 And this is the frame measurement: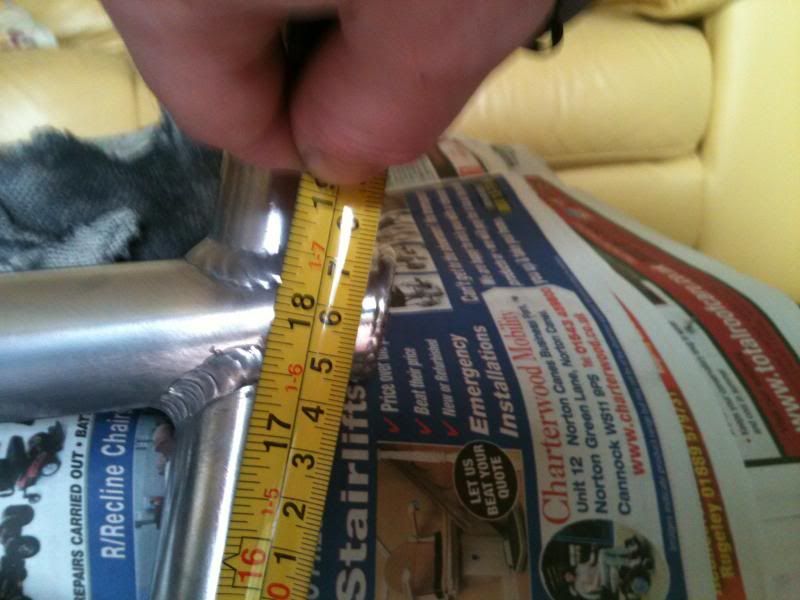 until about 5 minutes ago the bike was going to be running it's original Tioga double locknut headset too - which would add a few MM to the steerer tube in itself. I've just agreed a sale on an NOS deore DX headset though, so that will bring the measurement down again. I can't see it being down to 138mm though.
chrisV40 wrote:
I'll check my 3D forks steerer length tonight but coming off an 18" frame I reckon they will be too short.
That would be great - thanks. If they came off an 18" then heres hoping they will be there or therabouts for me too