Latest in the Escort saga
, just realised i've spent nearly £700 in the last few months
, think i may need a sponsor
Was on the lookout for a pair of backwards TVR manifolds as i decided these were my only option due to space constraints, won these Chimaera ones on E-bay last week
Quite a last minute bidding frenzy for them, turns out they are popular for twin Turbo conversions.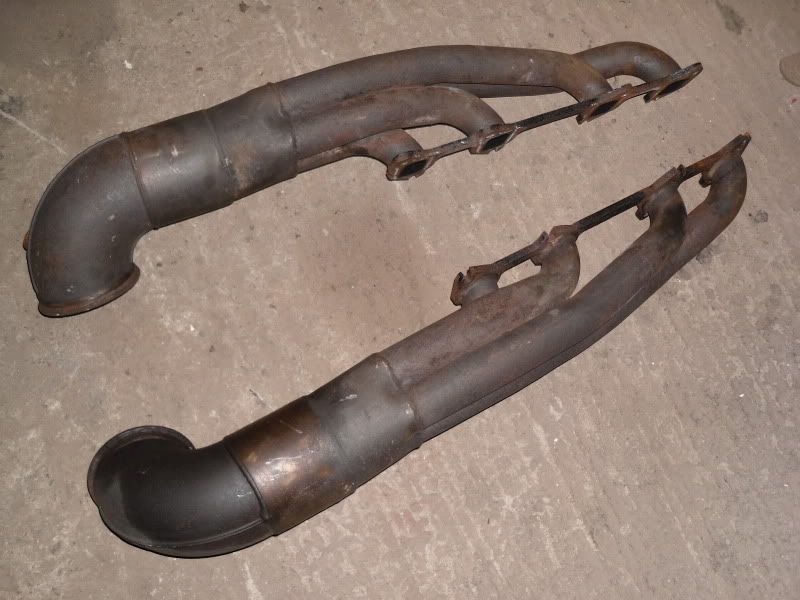 As standard downpipes are Mah
OOOOOOOOOOOOOOO
sive, cut these off as i'll be reducing the ends somehow and welding on three bolt flanges.
Gash bits could do as spare funnels for the Titanic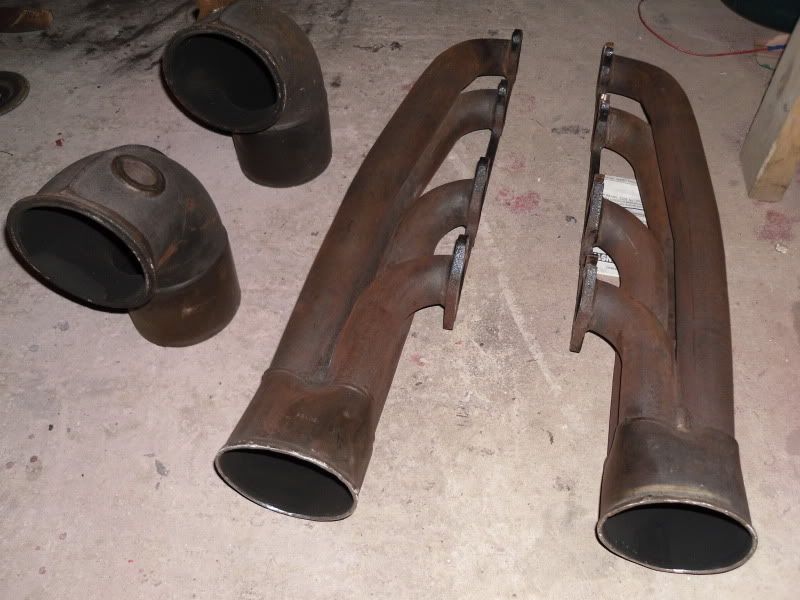 Also scored this Mallory dual points Dizzy, £55, a bargain as a new one is £200 odd, lovely thing it is, body is machined from billet.