Another update on the Escort.
After mincing about with a Zetec (Mondeo) motor decided for the money it would cost to get the Zetec in and running i'd be better with a V8
, the most power i could expect from the Zetec (without uprating the cams etc) would be 170bhp (with twin 45 Webers), a 3.9 Rover V8 puts out 190bhp as standard, with a four barrel Weber/Edelbrock carb and headers this would be more like 220bhp.
Besides the car had a 3.9 Rover V8 fitted BITD.
Bought this 3.9 Disco motor as seen, ran fine mister, low mileage, blah, blah
Got the seller to keep the manifold and EFI stuff as i wont be using it, once home i removed the air con, power steering pump, and engine fan as i wont be using those either.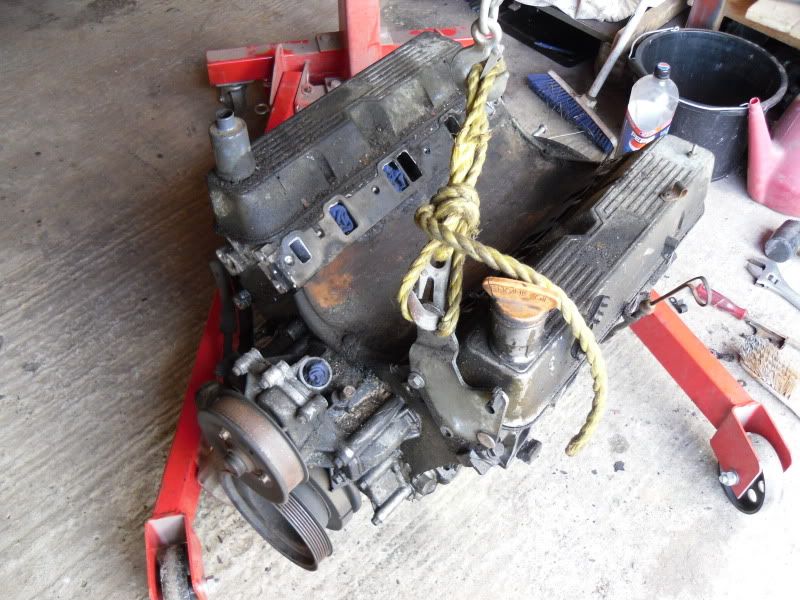 Dropped the motor in place to see how it will fit, it's a bit tight in places but not too bad, obviously will need to fabricate engine mounts but mostly looks right at home.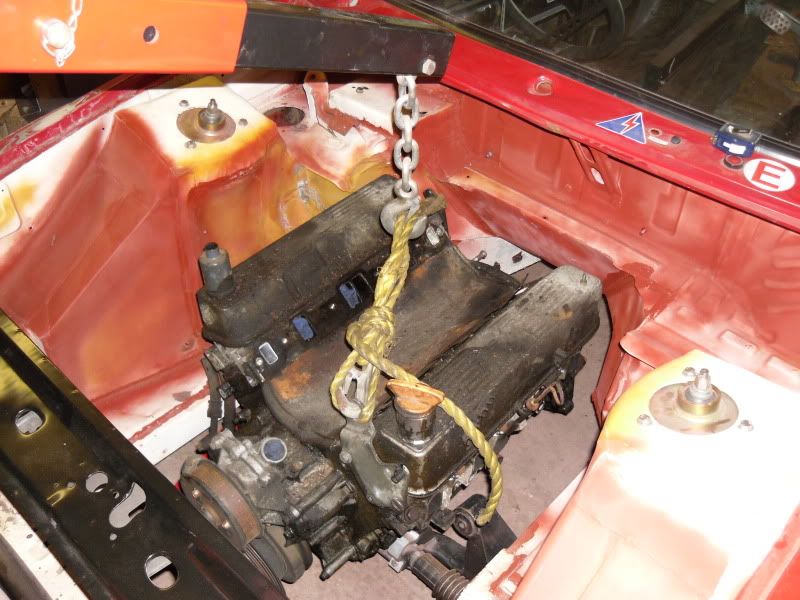 May be a bit tight mounting a header on this side though, may need to mount it back to front, TVR style.